After our initial stop during our fall road-trip, I was excited to be heading back to NYC. There is just so much to discover and explore – it never gets old!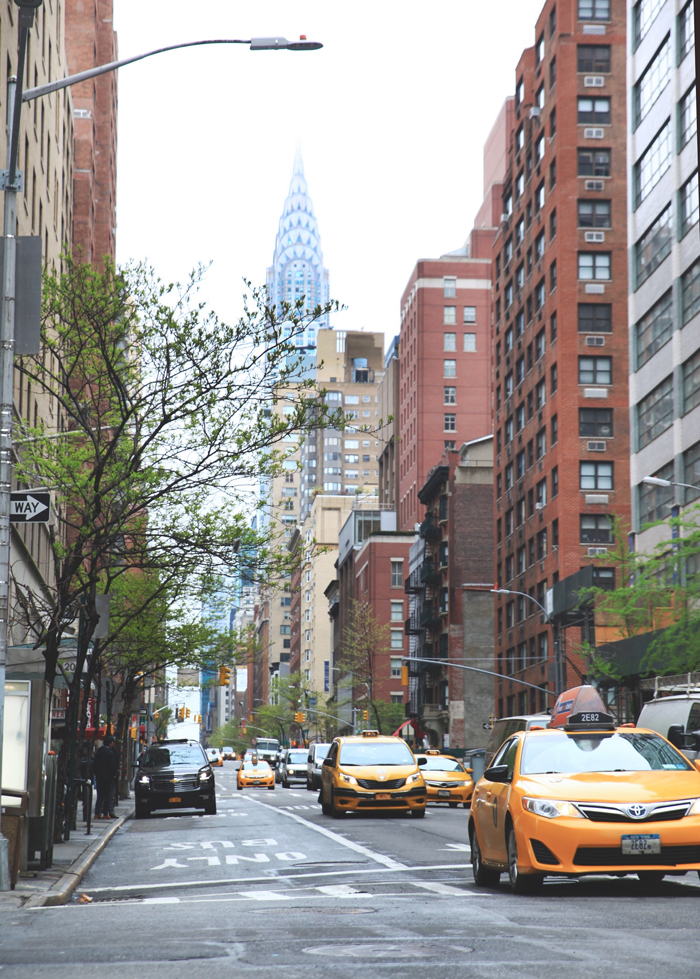 Here is a summary of the couple days we spent in Big Apple with new addresses – a bit more fashion oriented this time … I know you like that !
Room with a view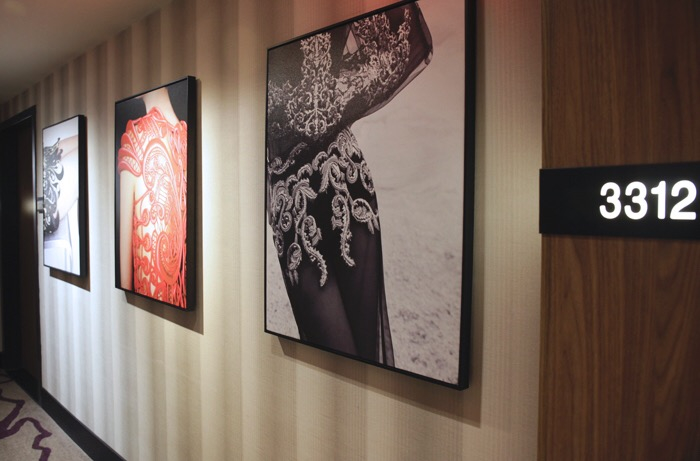 We stayed in the Midtown area of Manhattan : with its central location (35th avenue not far from Fashion avenue), the Renaissance New York Midtown hotel was perfect for a mix of both fashion and culture oriented visits.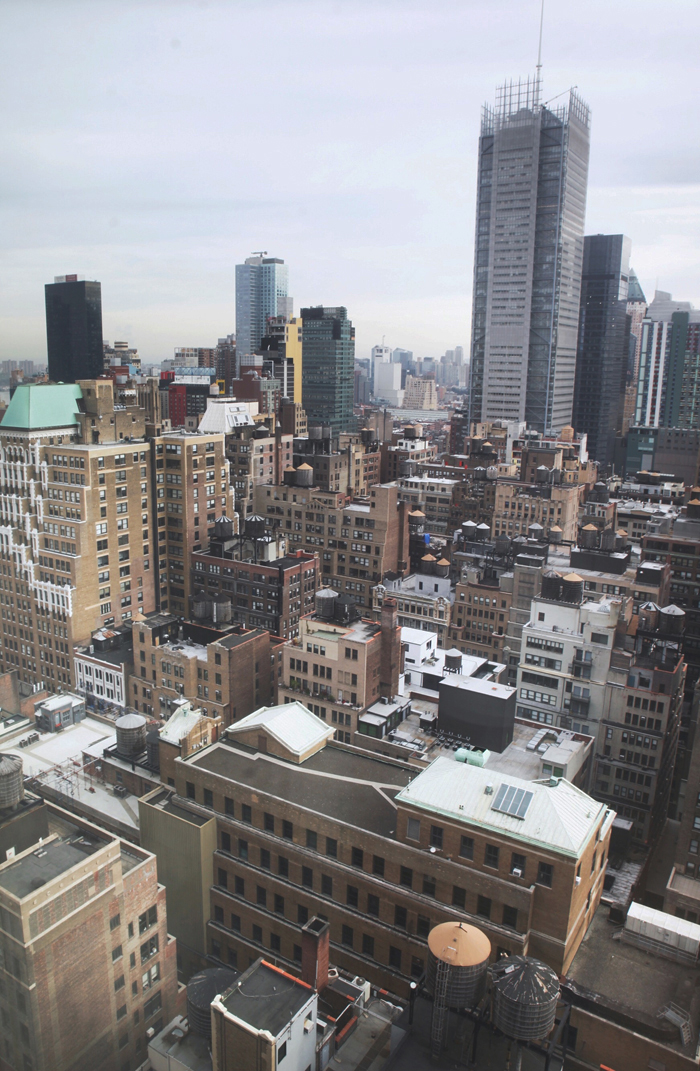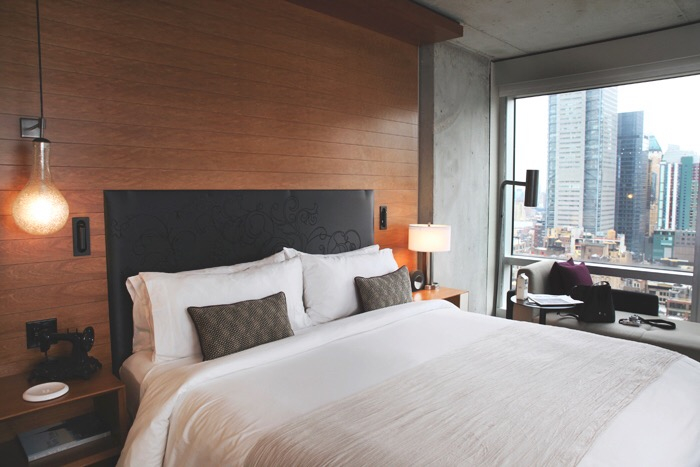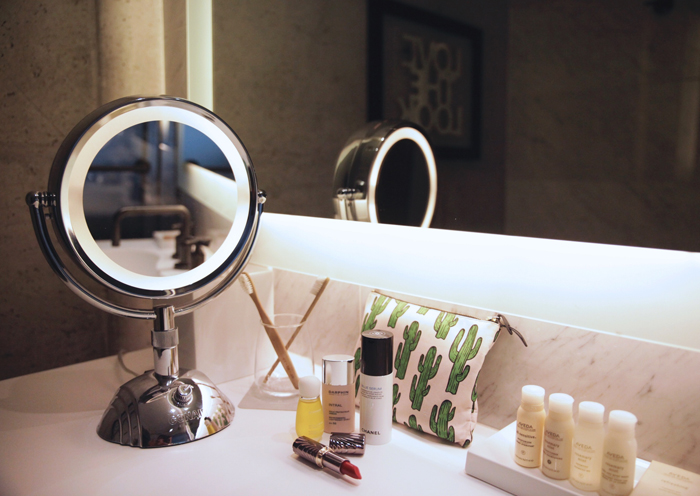 Our room on the 33rd floor and its view of the Manhattan skyscrapers won us over at first glance (who wouldn't be?).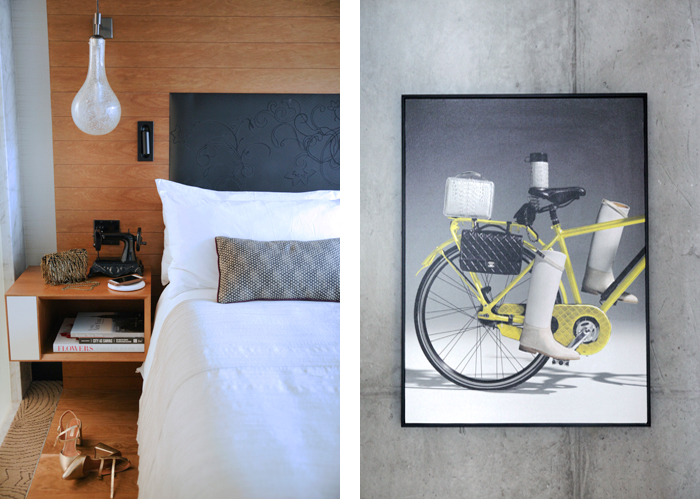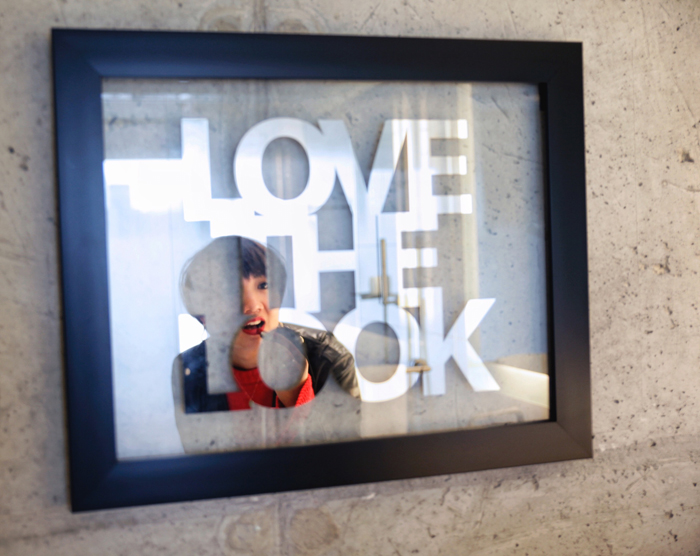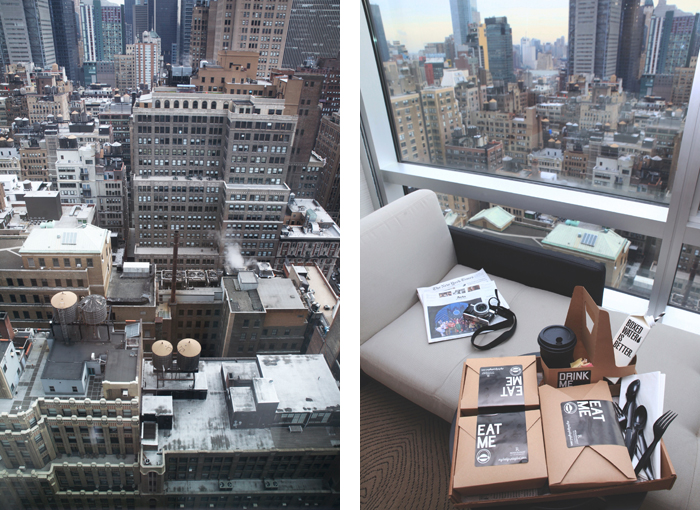 The room was functional and confortable with its big soft bed. We took full advantage of it and opted for breakfast in our room one morning!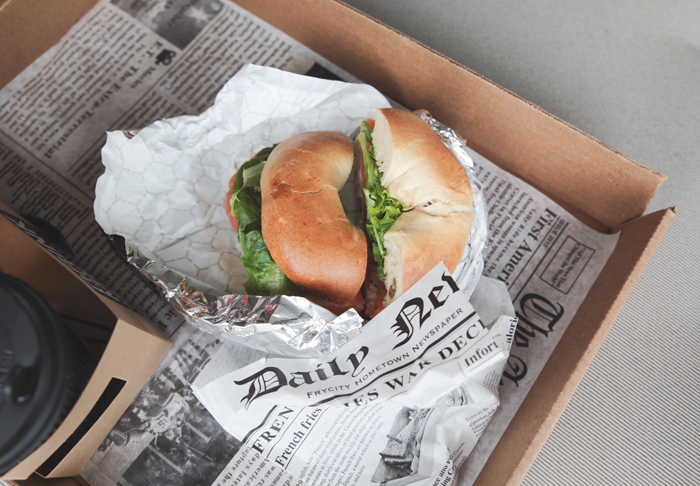 It was a gear choice because it was the most original room service breakfast I ever had !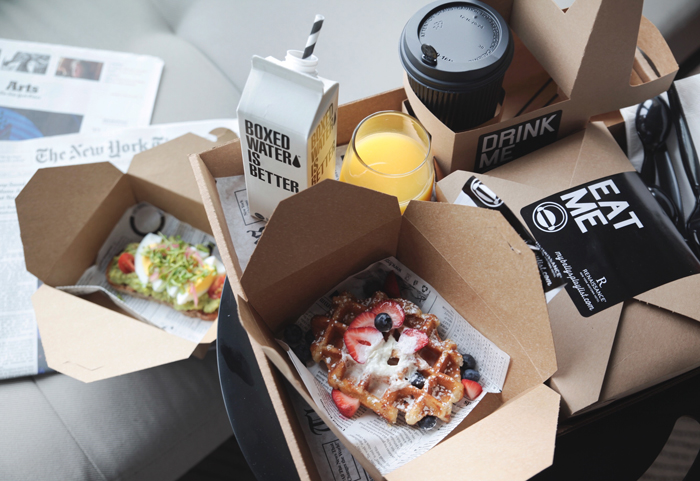 The tray is made of recycled cardboard and the food is served in "take away" boxes with "Drink me" and "Eat me" written on them : it felt like Alice" had extended her Wonderland all the way to New York !
Rock & Reilly's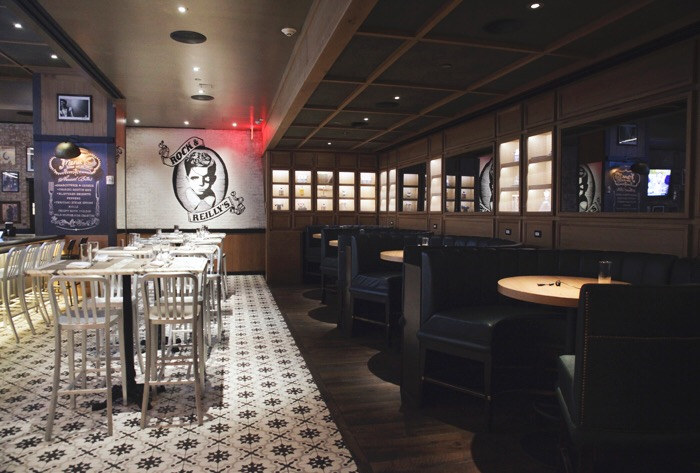 The next day we had breakfast at "Rock and Reilly's", the hotel's irish restaurant : i wasn't expecting such generous portions! (It's a different kitchen than for room service).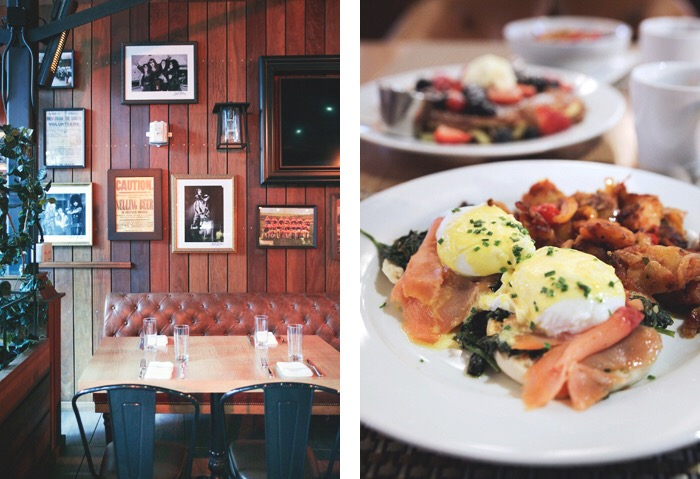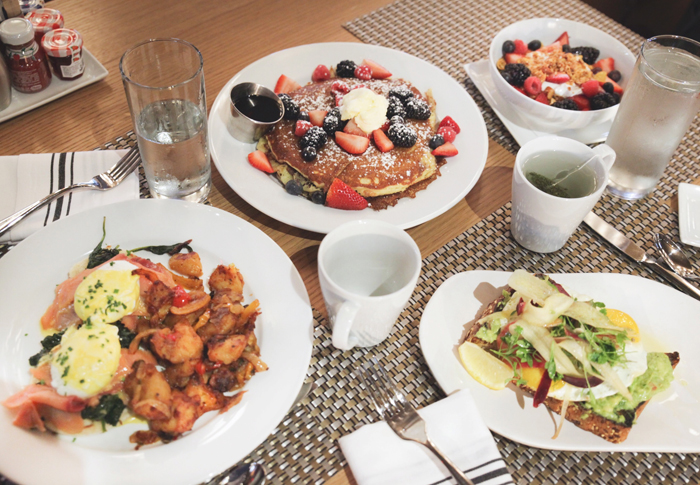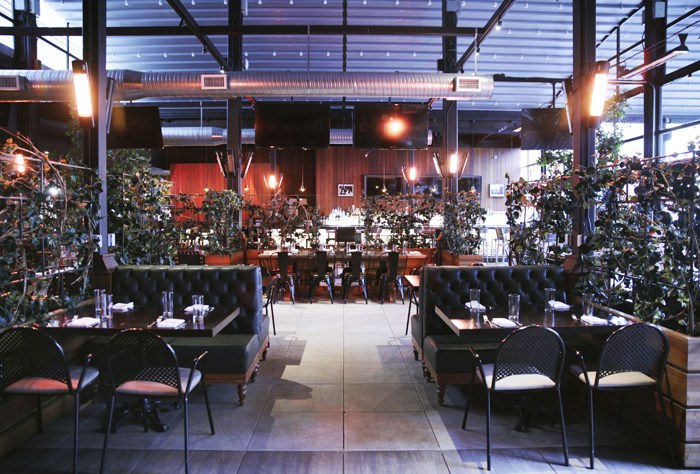 It was ll extremely yummy. Too bad the rain prevented us from enjoying this all outside! There is a lovely covered patio for the nicer days . You can't always have it all!
Cocktail at the Thread bar lounge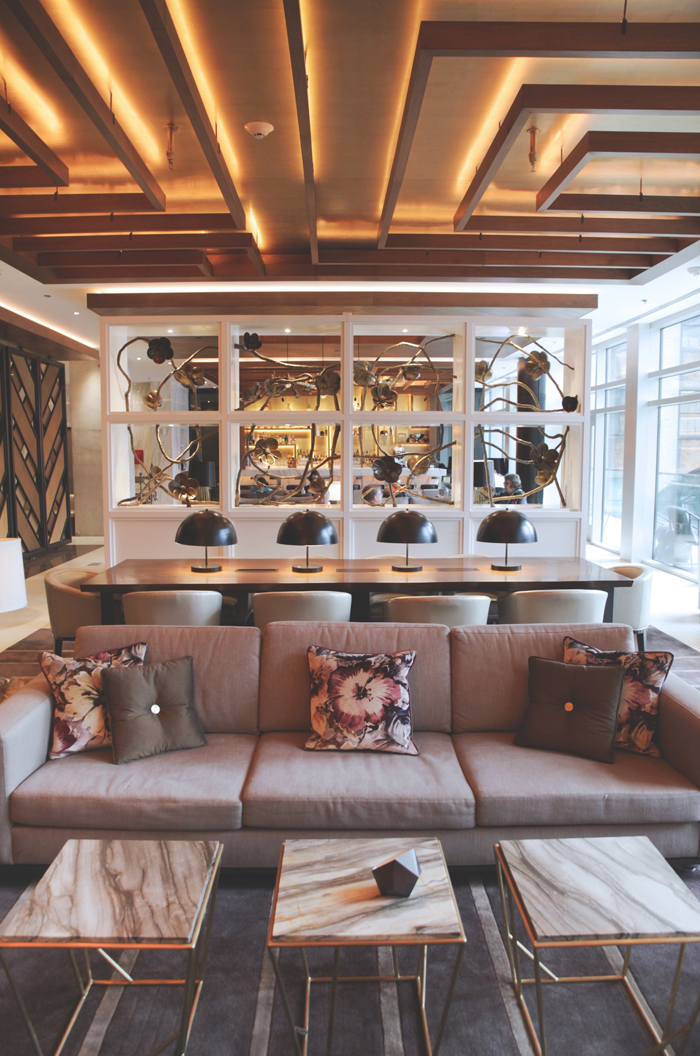 Daniel, the hotel Navigator offered I take a little cocktail lesson at the Thread Bar Lounge, next to the lobby.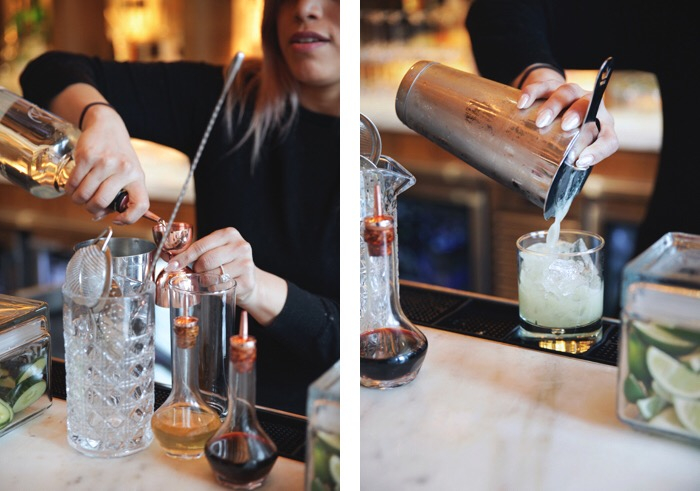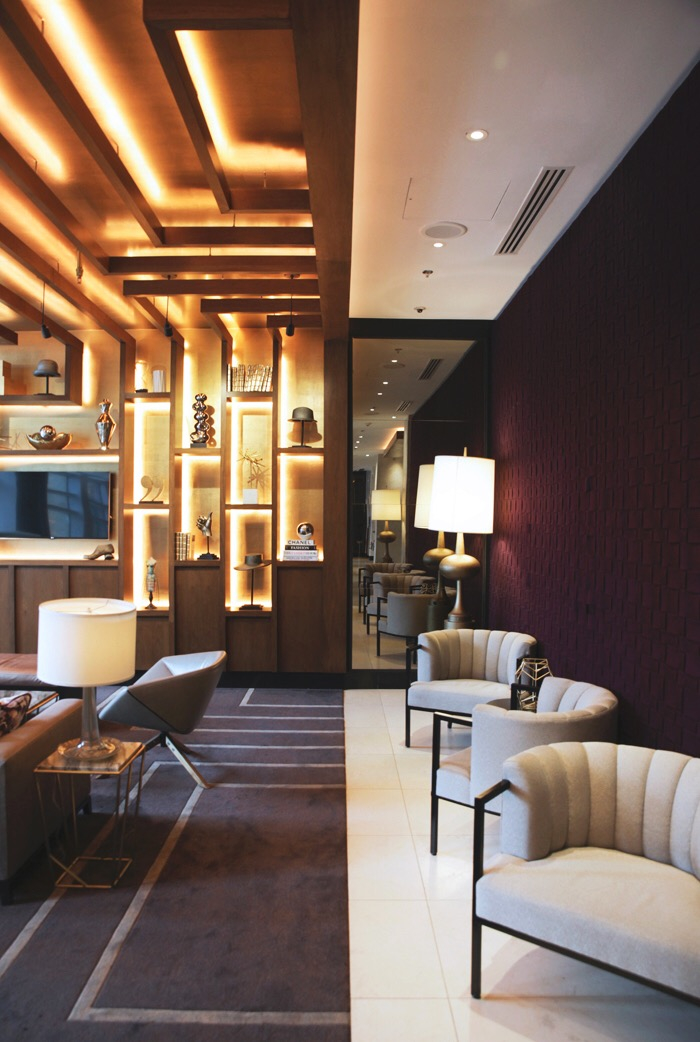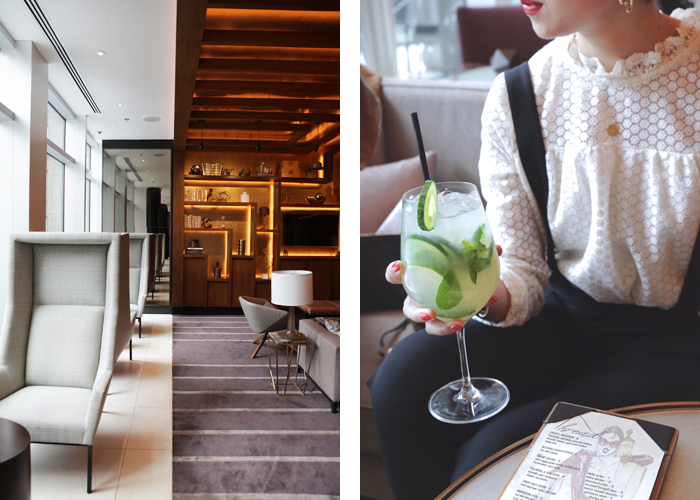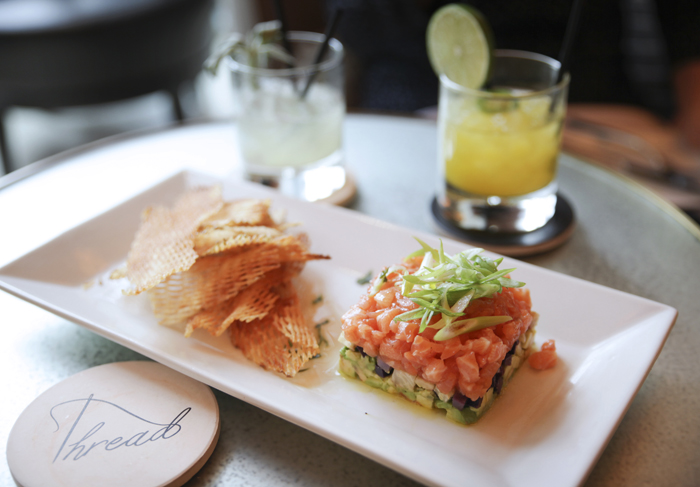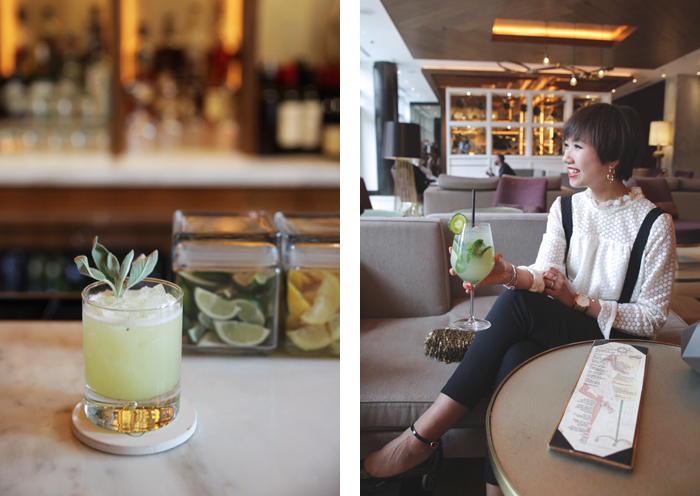 Since I drink very little, I observed (and admired the barmens' handicraft) more than I tasted (and then ordered a non alcoholic cocktail with cucumber and kale : so healthy!) Amateurs should really enjoy this, especially since the drinks come with delicious little dishes.
Fashion tour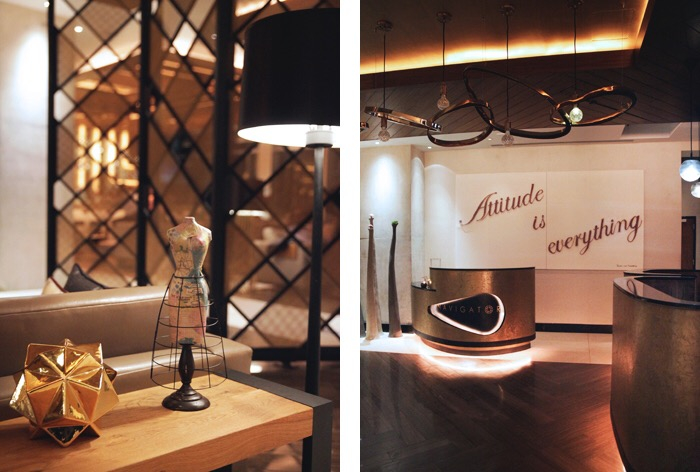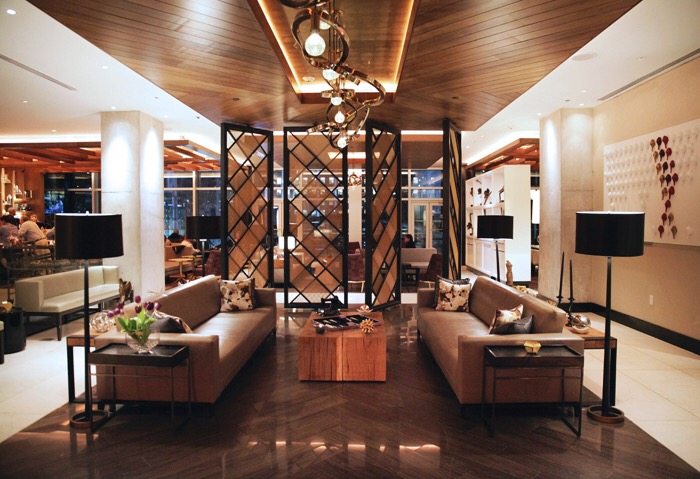 The hotel, along with the Navigator services, also has a virtual concierge "Minority Report" style – that allows you to find your way in the area and gives you all the good addresses for boutiques and restaurants.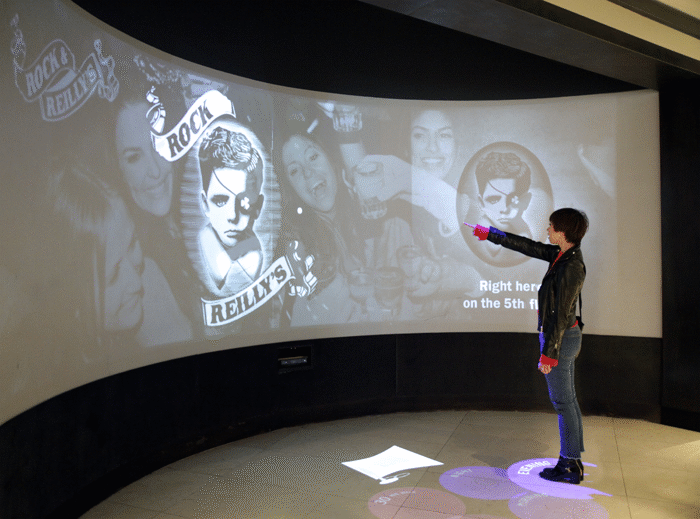 Such a good idea, I had so much fun with it haha!
THE MUSEUM AT FIT ( 227 W 27th Street)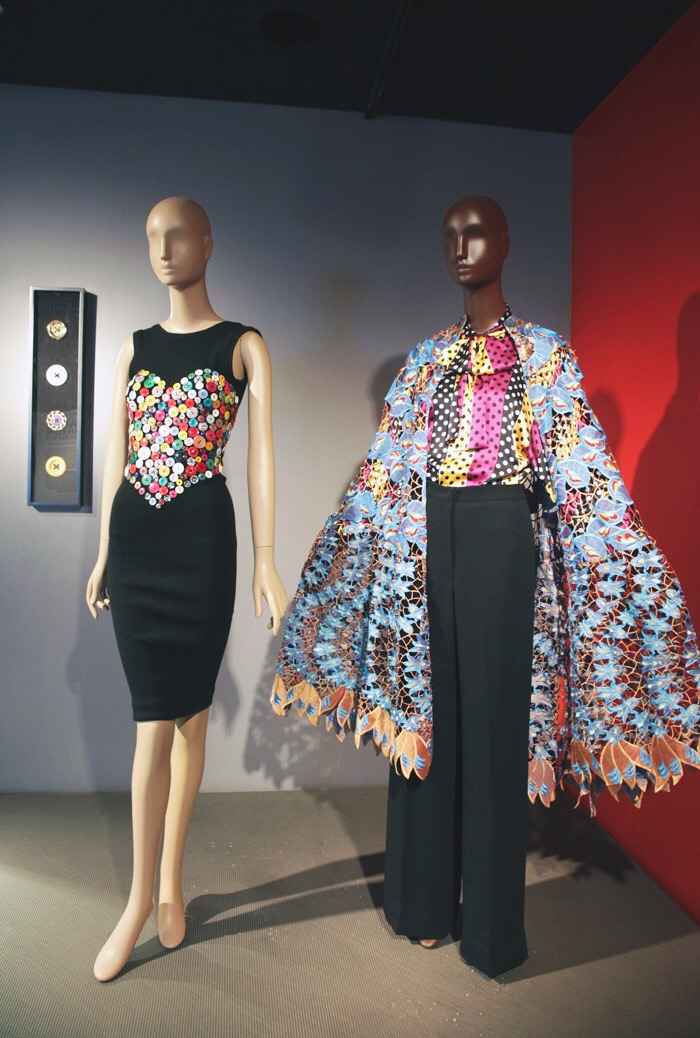 Patrick Kelly (F/W 1986) et Duro Olowu (Fall 2012) creations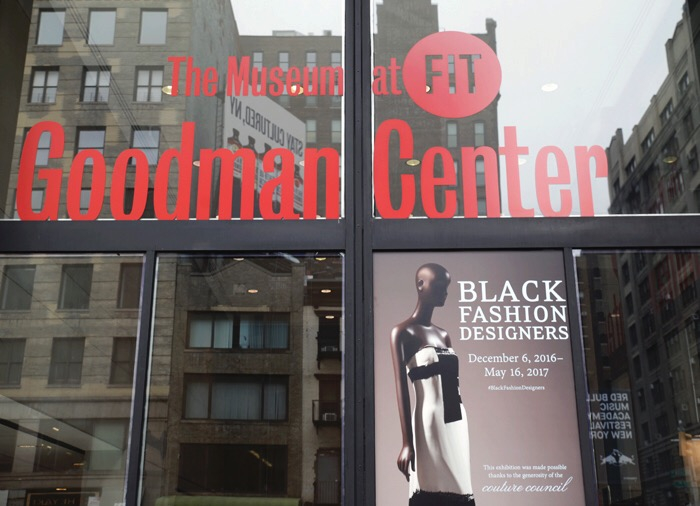 Daniel recommended we visit the "Black Fashion designers" exhibition right next to the hotel in the museum at FIT. It was free access and allowed me to update my fashion culture and discover new talents that aren't well known enough!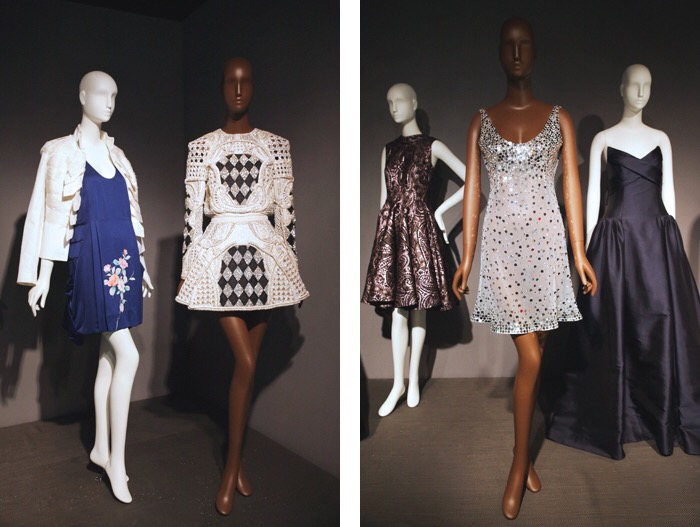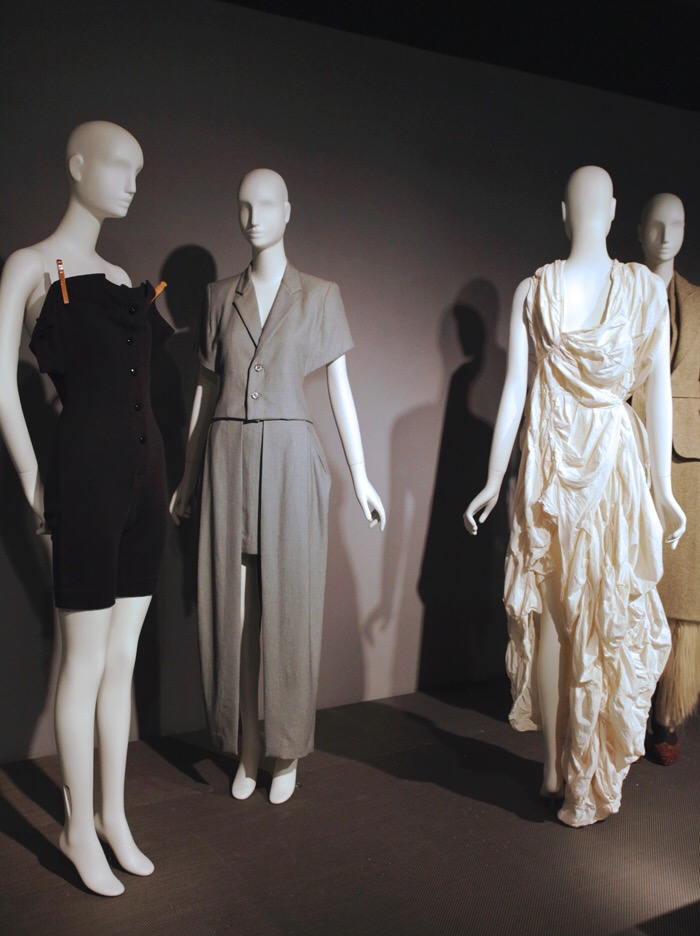 DOVER STREET MARKET NEW YORK (160 Lexington Avenue)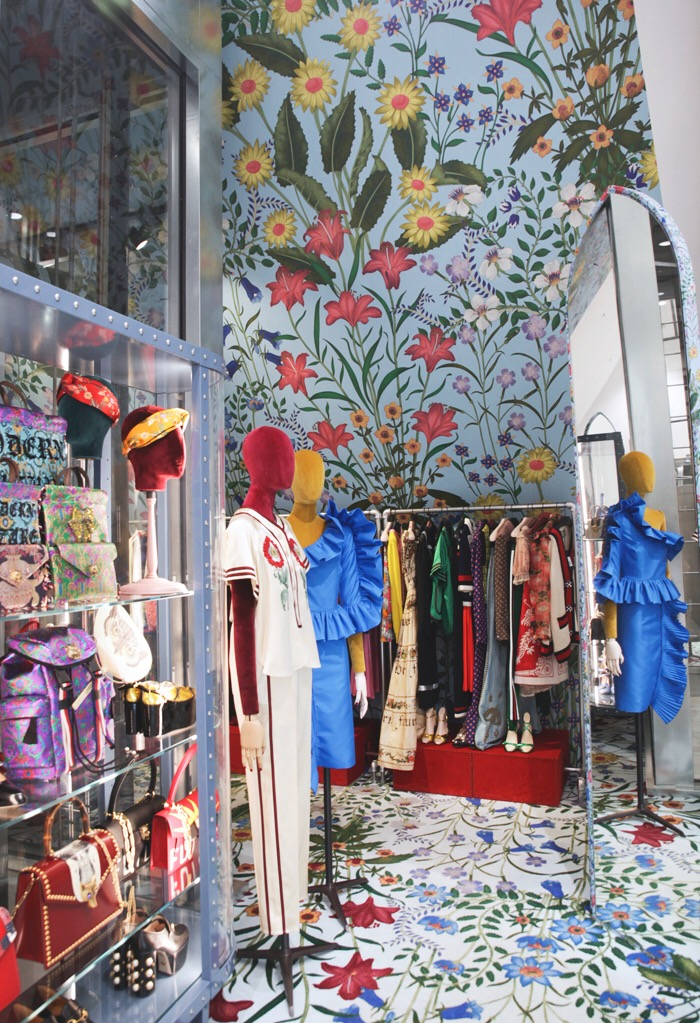 Rei Kawakubo's famous concept store that I had loved in Tokyo for its great selection of the Comme des Garçons brand.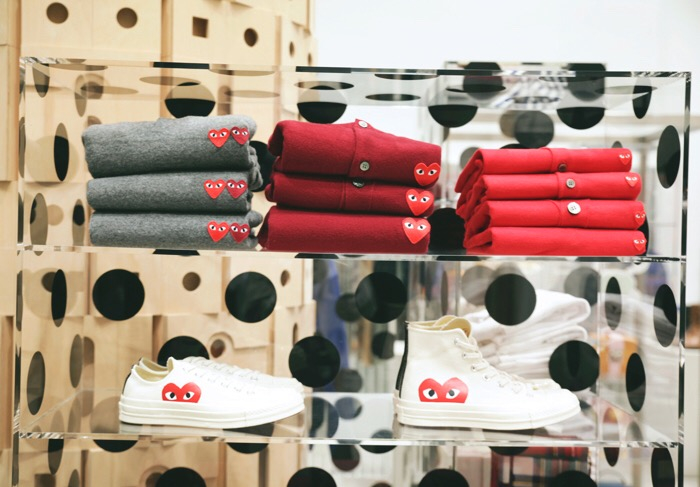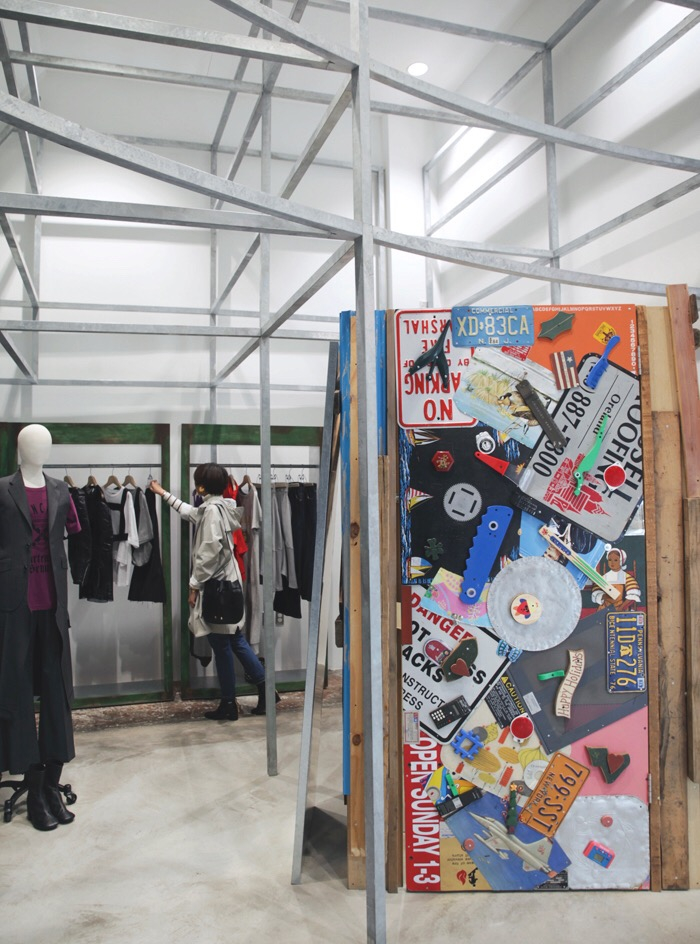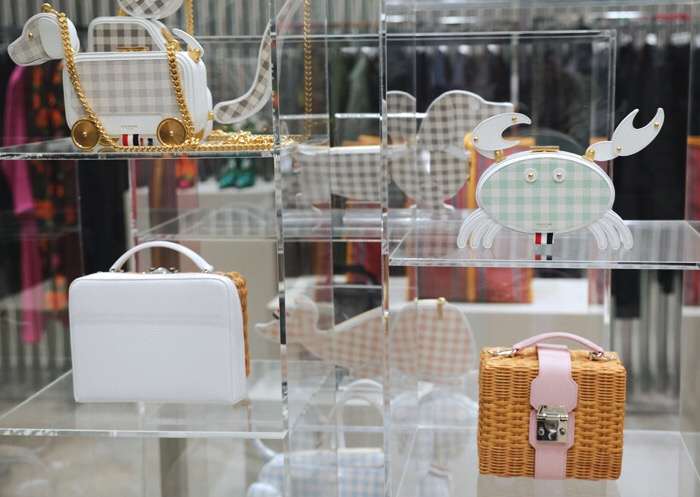 Just like in Tokyo a great number of designers are exhibited – probably more as inspiration (prices are a bit steep) bit it's a great way to see in 7 floors all the most original and creative things that fashion has to offer at the moment.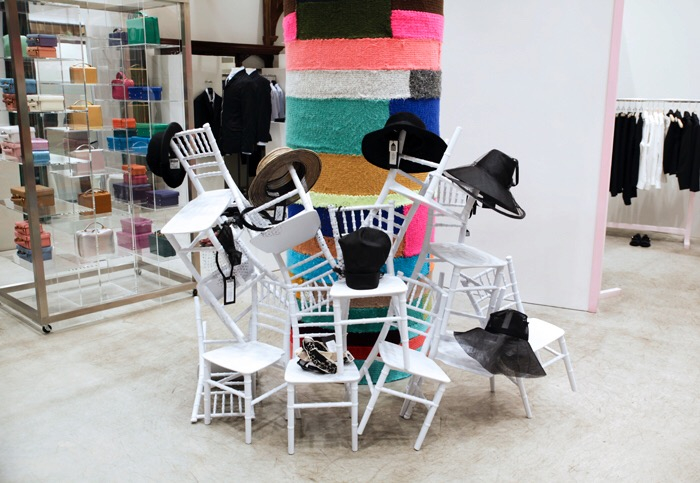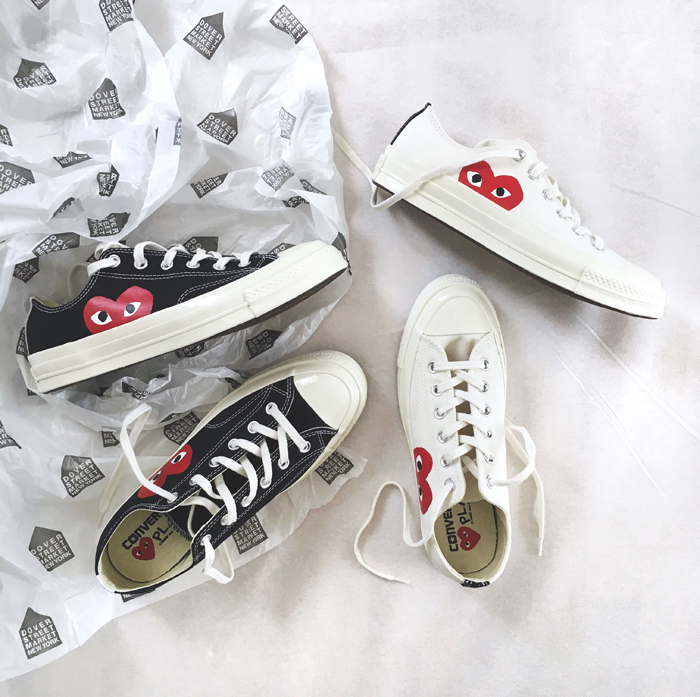 Sneakers Converse x Play Comme des Garçons
I did end up leaving with a pair of sneakers (as did my SO)!
…and more !
GUGGENHEIM MUSEUM (1071 5th Avenue)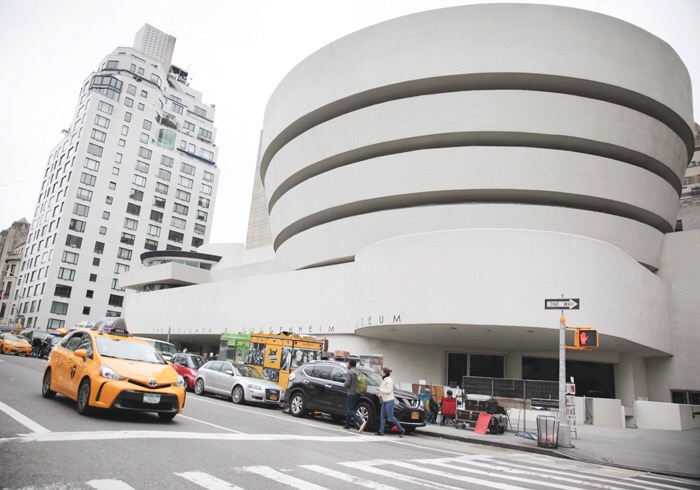 I had skipped the cultural side of New York during my last visit, I finally caught up and visited the Guggenheim museum, with its perfect aethetics and architecture.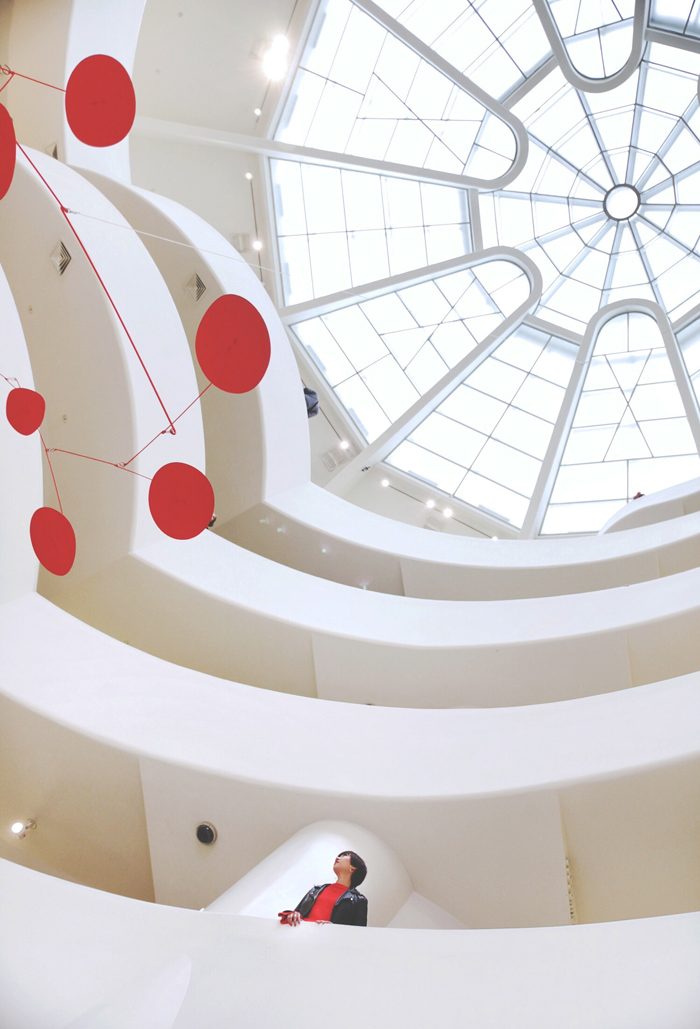 I loved the way the Kandinsky, Delaunay, Mondrian, Calder and other artists were presented on each spiraling floor. Quite the wow-effect on all levels.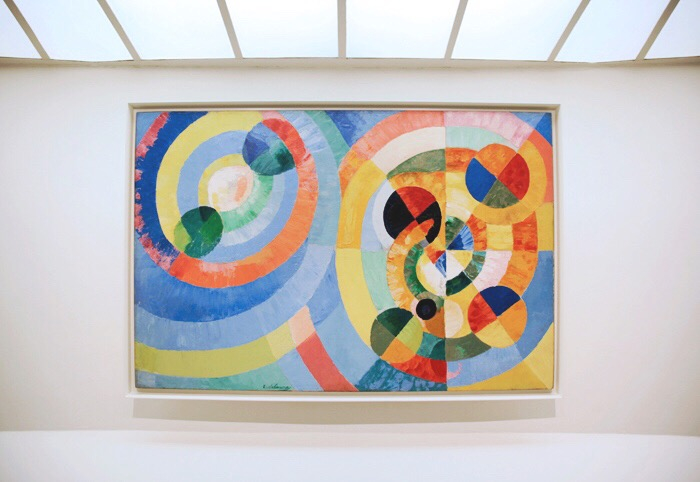 "Circular forms" by Robert Delaunay
CENTRAL PARK at springtime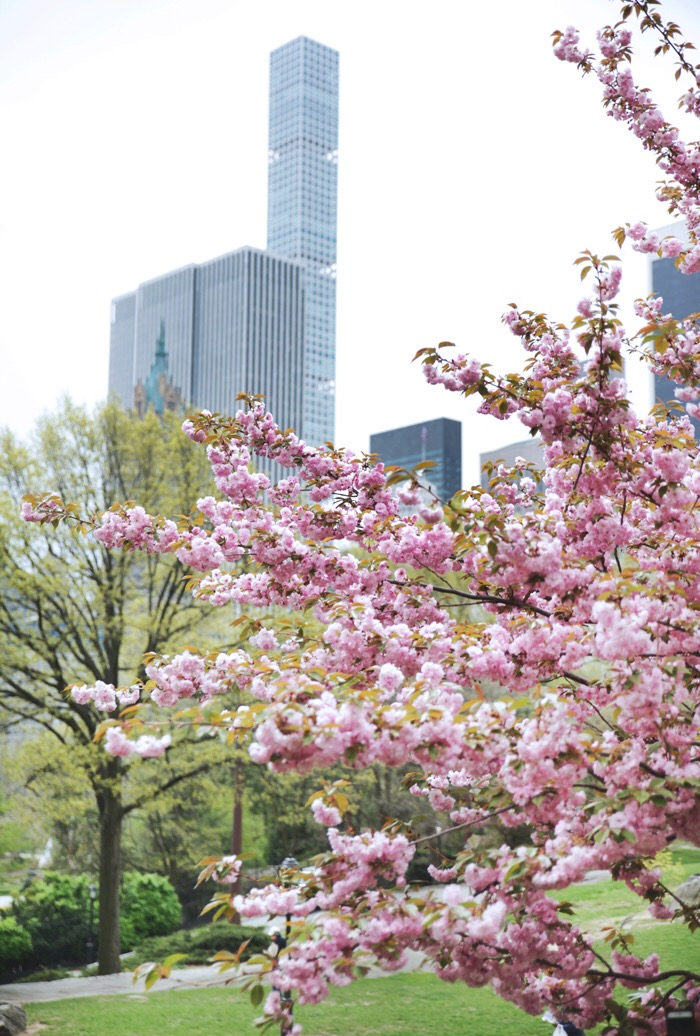 Central Park at this time of the year is pretty magical : cherry blossoms are everywhere, which gives the park a whole new poetic side !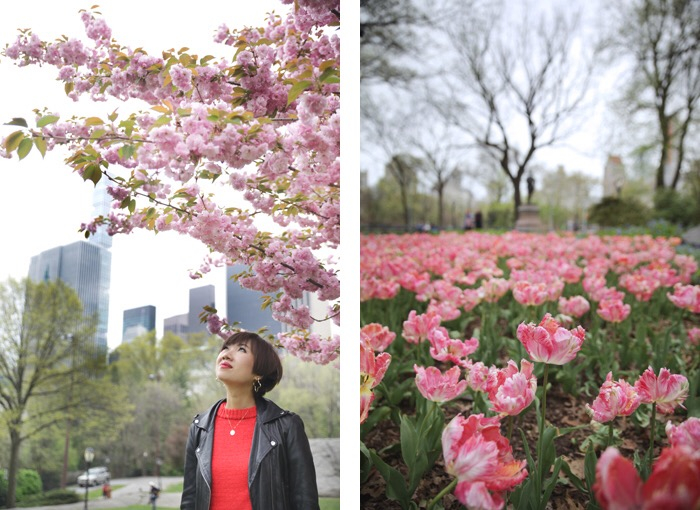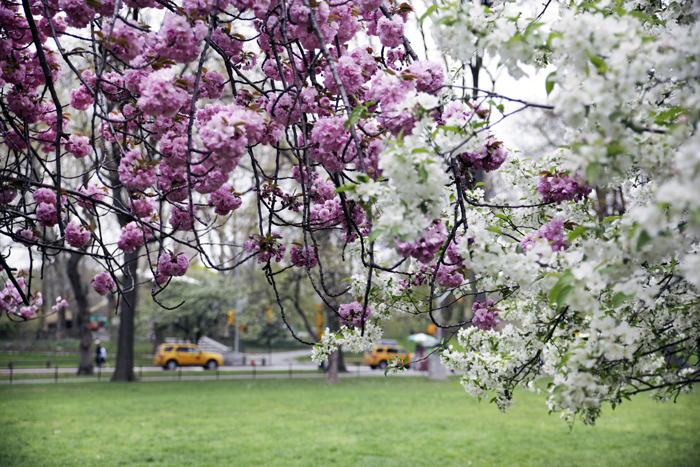 MOMOFUKU MILK BAR (561 Columbus Avenue)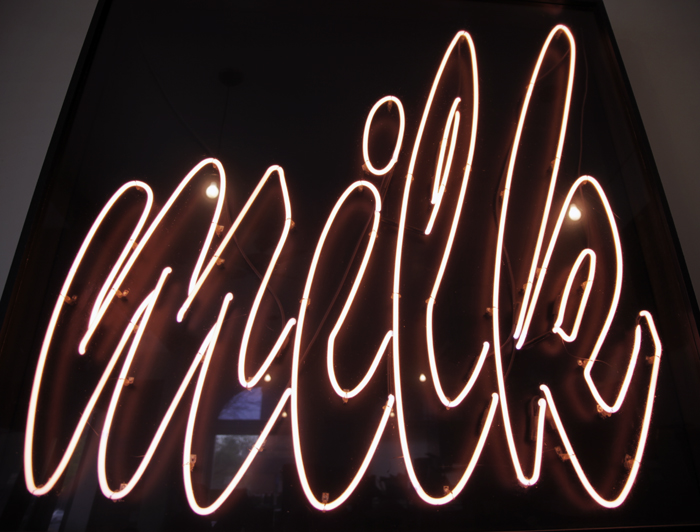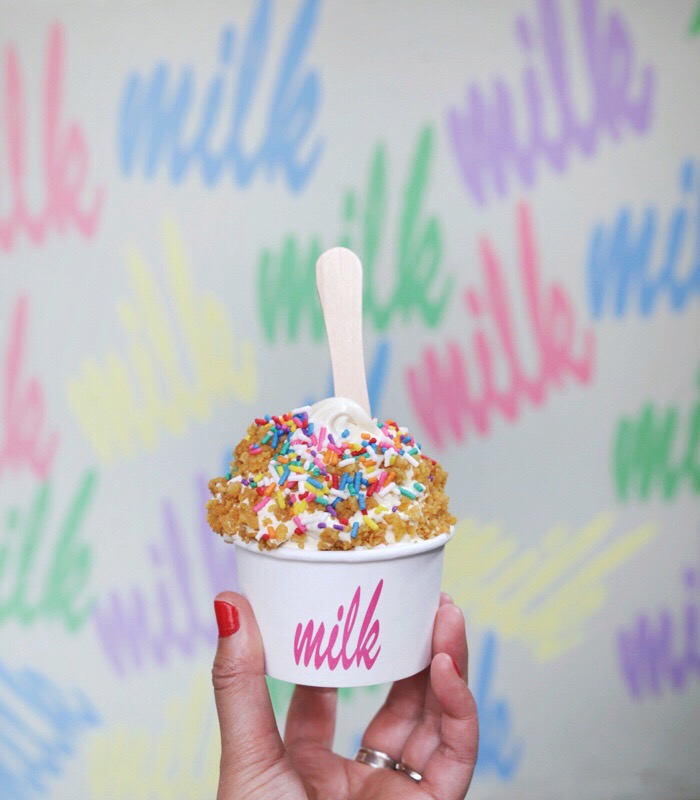 Not far from Central Park, I had to try this ice cream I've been seeing everywhere on Instagram : so creamy, topped with cornflakes and colorful sprinkles . A bit too sugary for my taste but it is still worth trying out (Taiyaki NYC is still my favorite !)
THE HIGHLINE and CHELSEA MARKET

A walk along the High Line (once again, right by the hotel) is a great way to burn off all those ice cream related calories.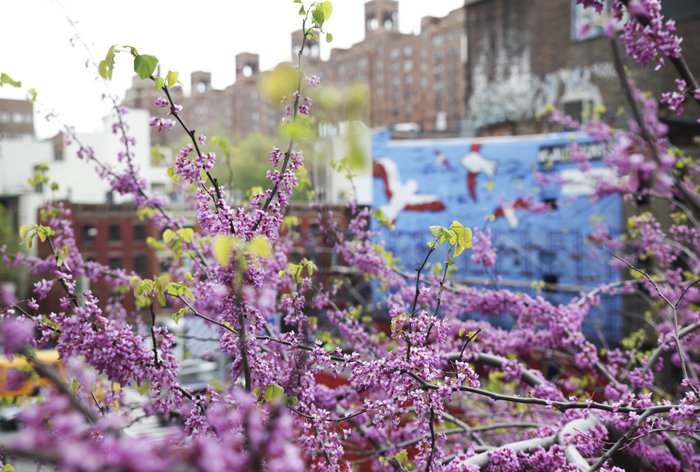 it's also a really pleasant walk along the train tracks – the whole area is pretty green (they are really trying to preserve the plants in the area).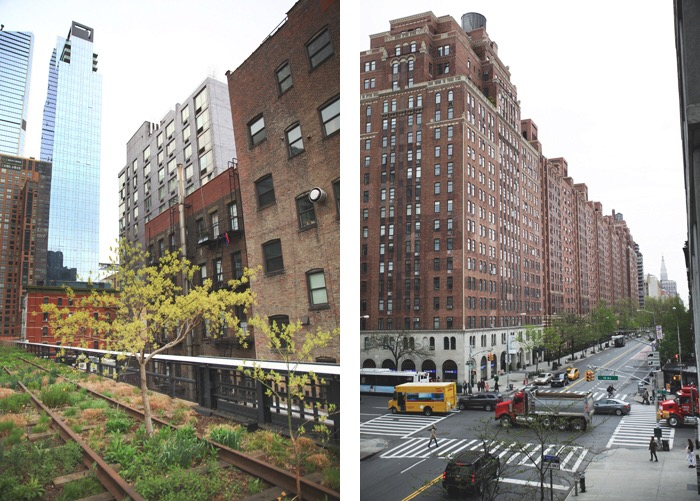 After a 30mn walk, we arrive in the Meatpacking district and Chelsea Market.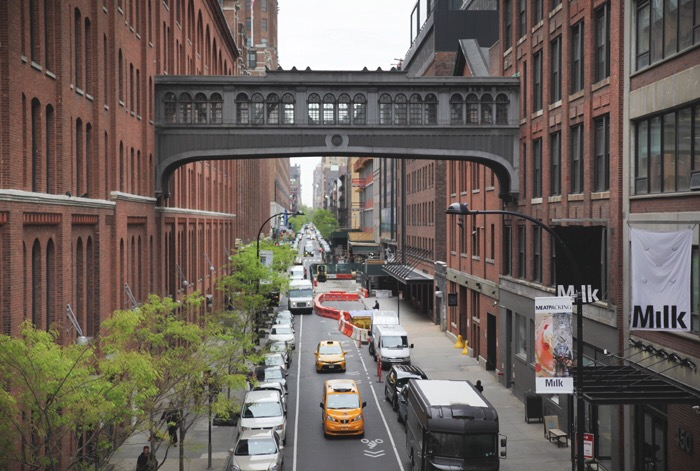 Lots of little designers and vintage boutiques are exposing in the "Flea Market" and you'll find plenty of food stalls.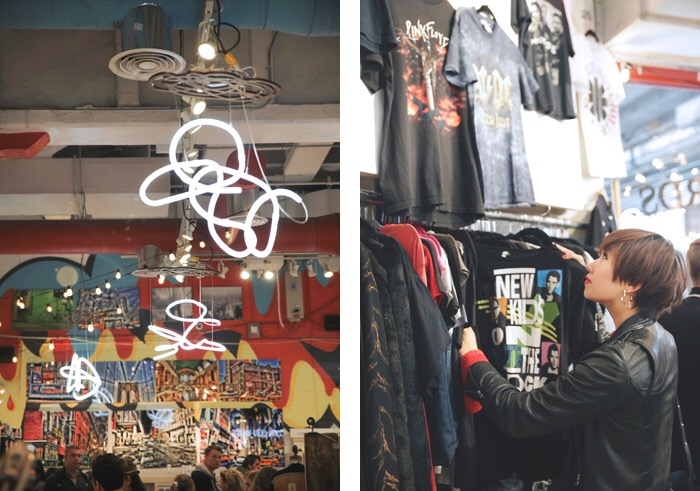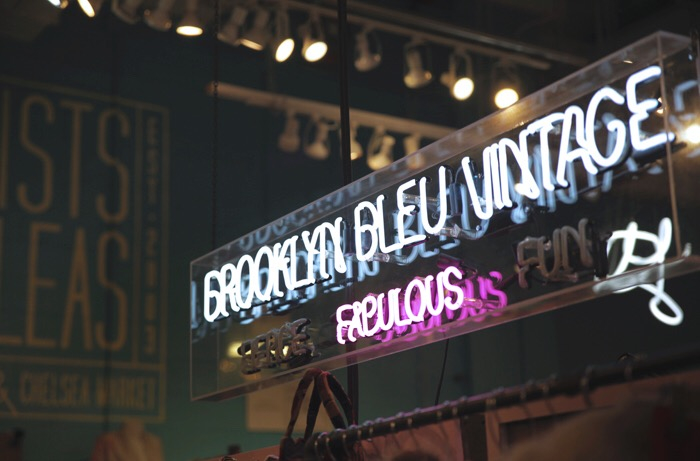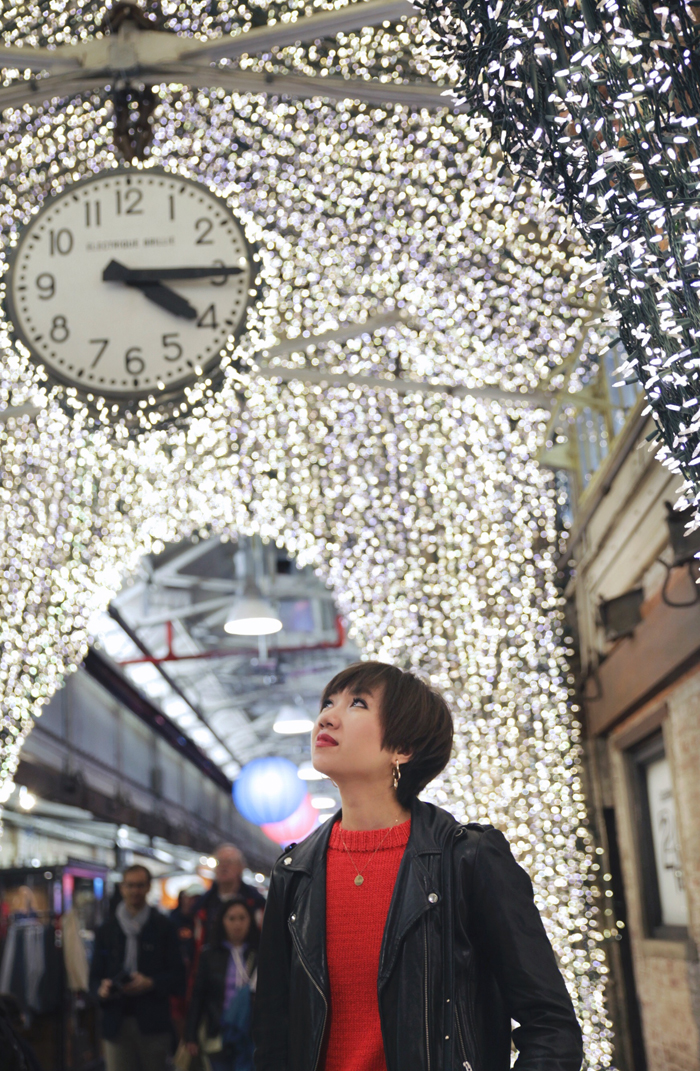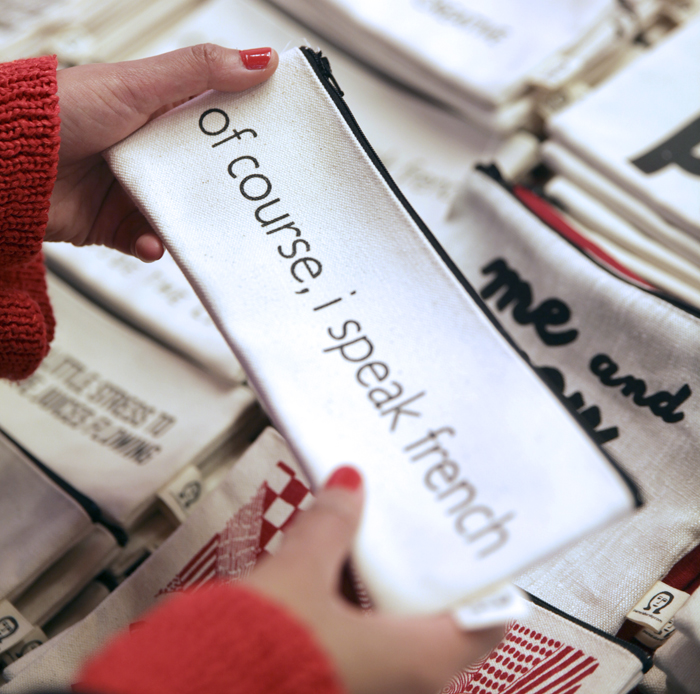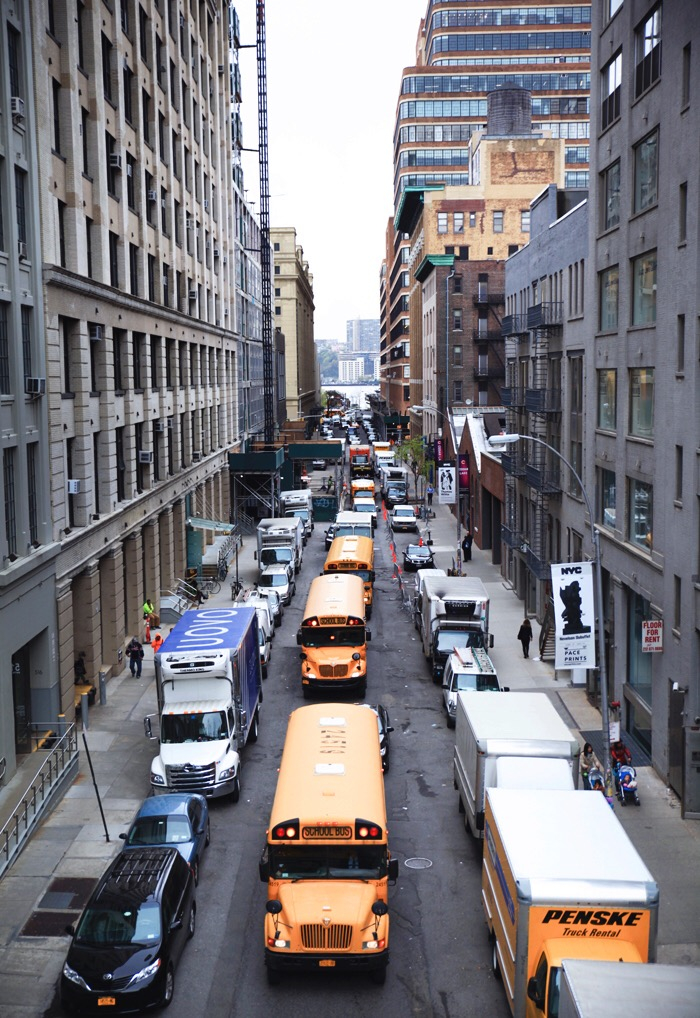 FREEMANS ( Freeman Alley)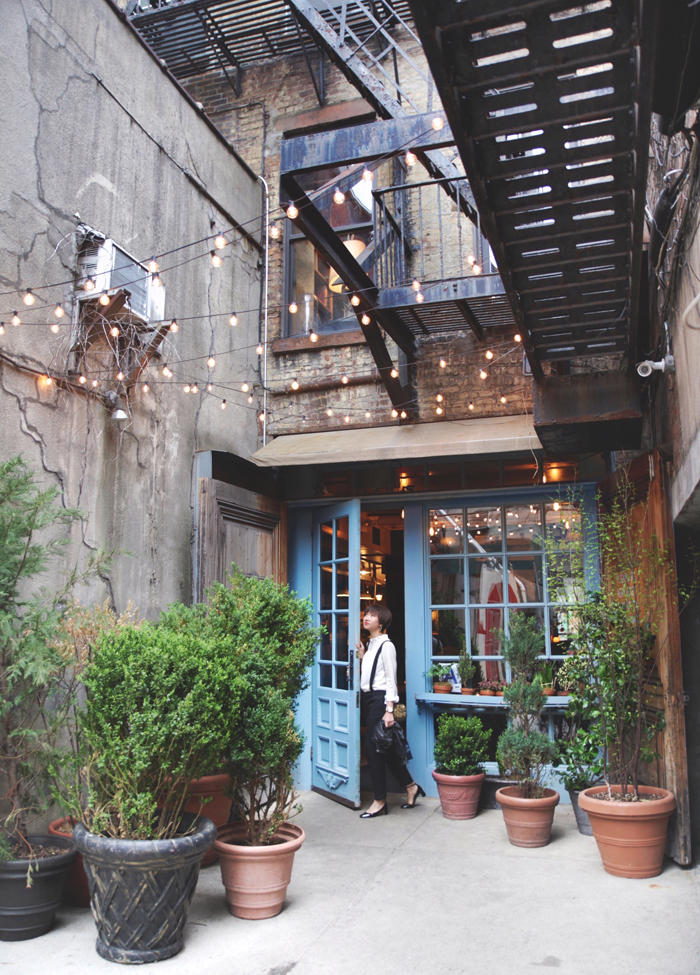 Another address recommended by Daniel the Navigator (who really should open a blog !) hidden away in a little alley, and that offers American food in a very simple form : thyme trout, lamb with kale and what must be an amazing brunch and pancakes with the number people who show up during the weekend.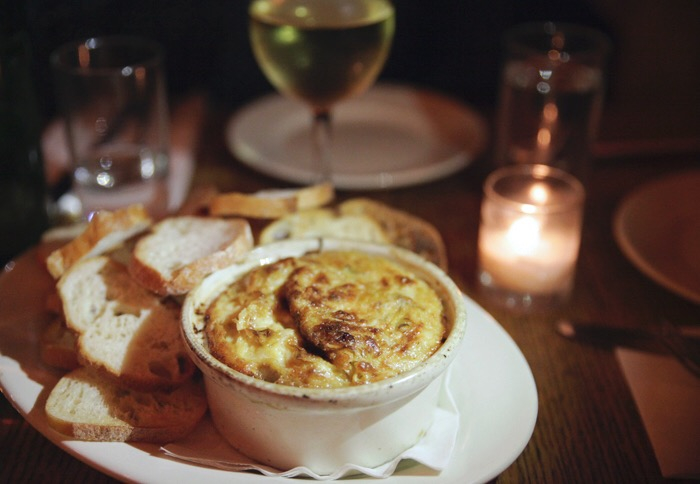 Delicious "Artichoke dips" for starter

It was too dark inside for pictures, but at least that way it'll be a surprise if you go ! You can make a reservation, but if you arrive early (and take a picture of the storefront while waiting) it should be fine.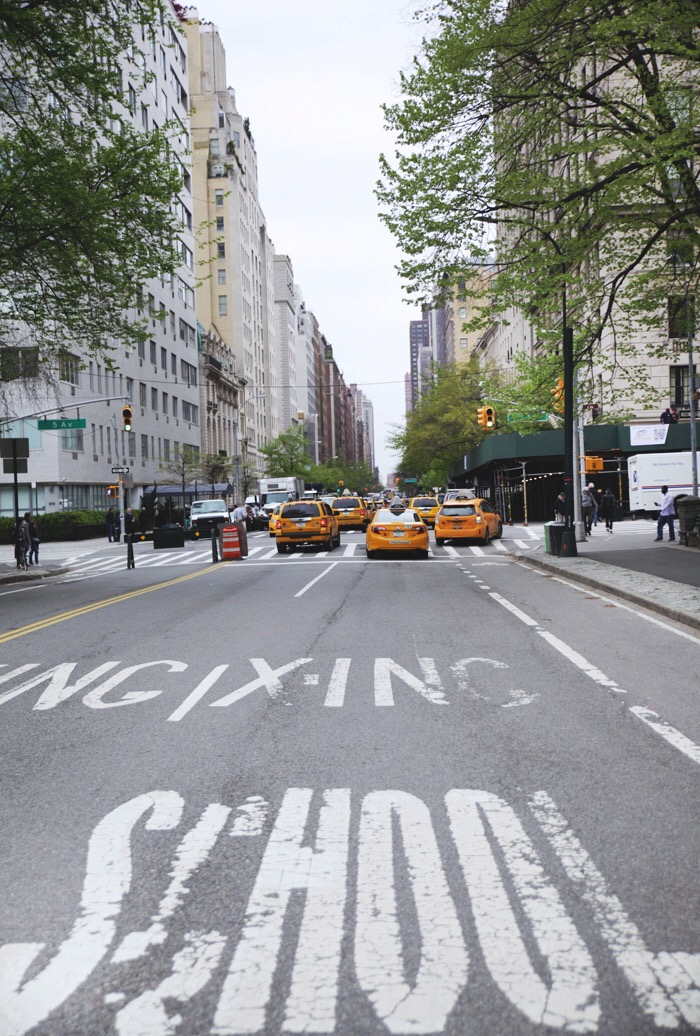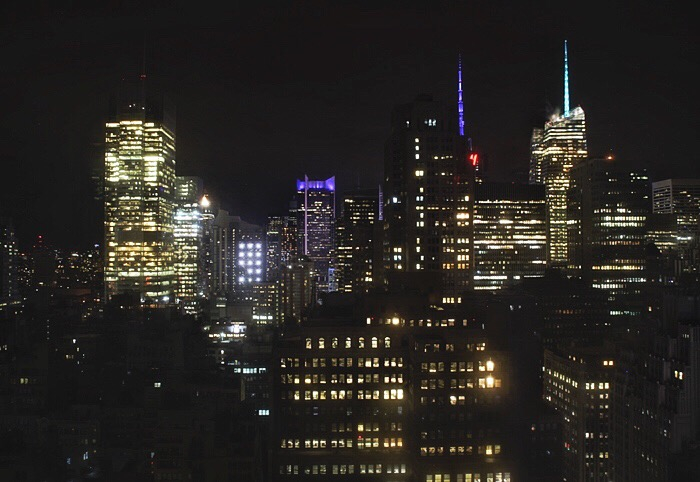 So here it is! I've told you all about my stays in Montréal and New York ! I hope it'll have inspired you for your next travels. In the meantime, I'm back in France, working on my computer … not quite as fun! (English translation by Marine)
(Follow @renhotels on Instagram and use #BusinessUnusual when you're travelling)
This is a promoted post and was made in collaboration with Renaissance hotels.