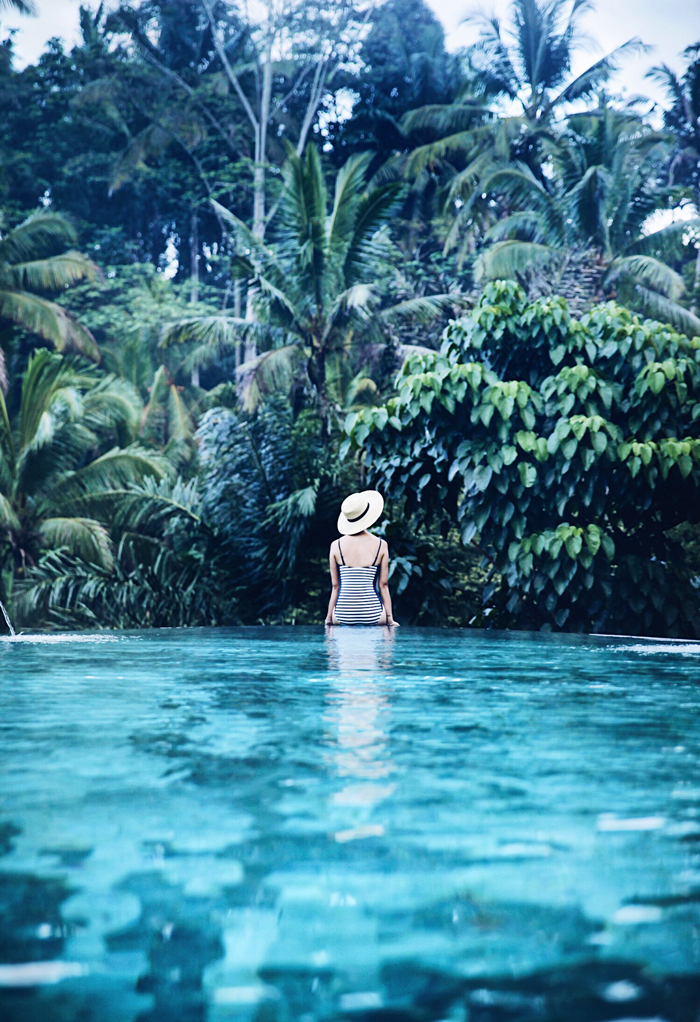 As promised, here are a few swimming suit pictures taken in Ubud. Forgive my laziness but during my stay in Bali, I only photoshot one of the swimsuits shown earlier.
I might have another opportunity to wear them this summer… depending on a sudden desire of seaside and if the weather allows it.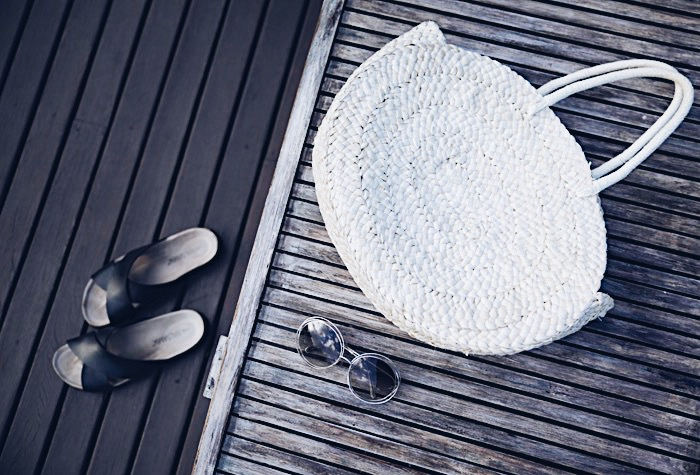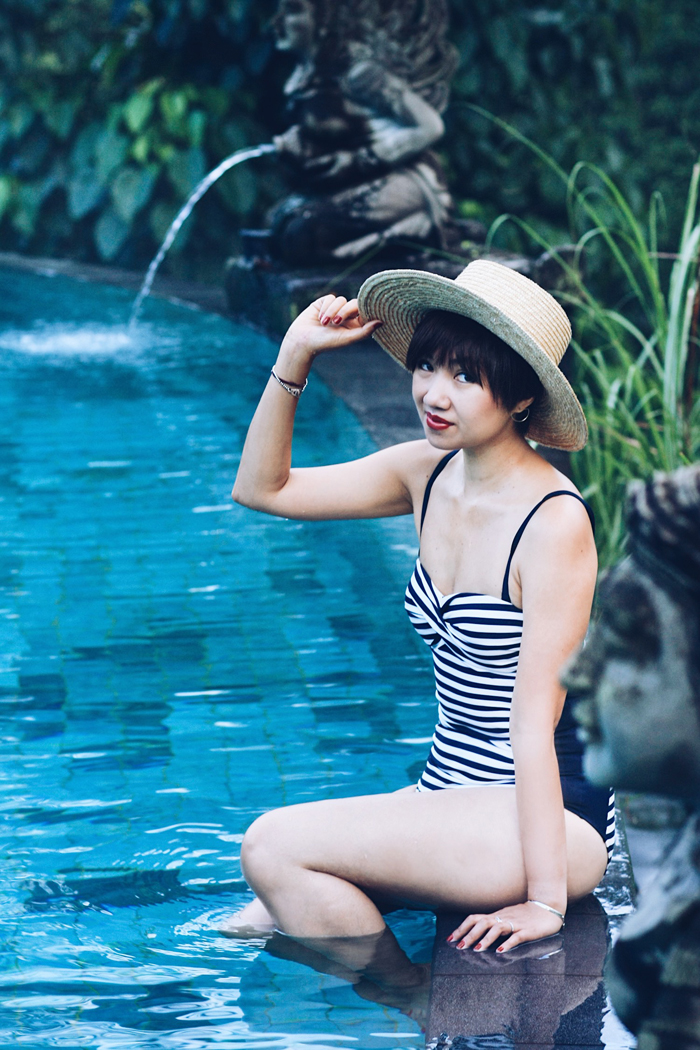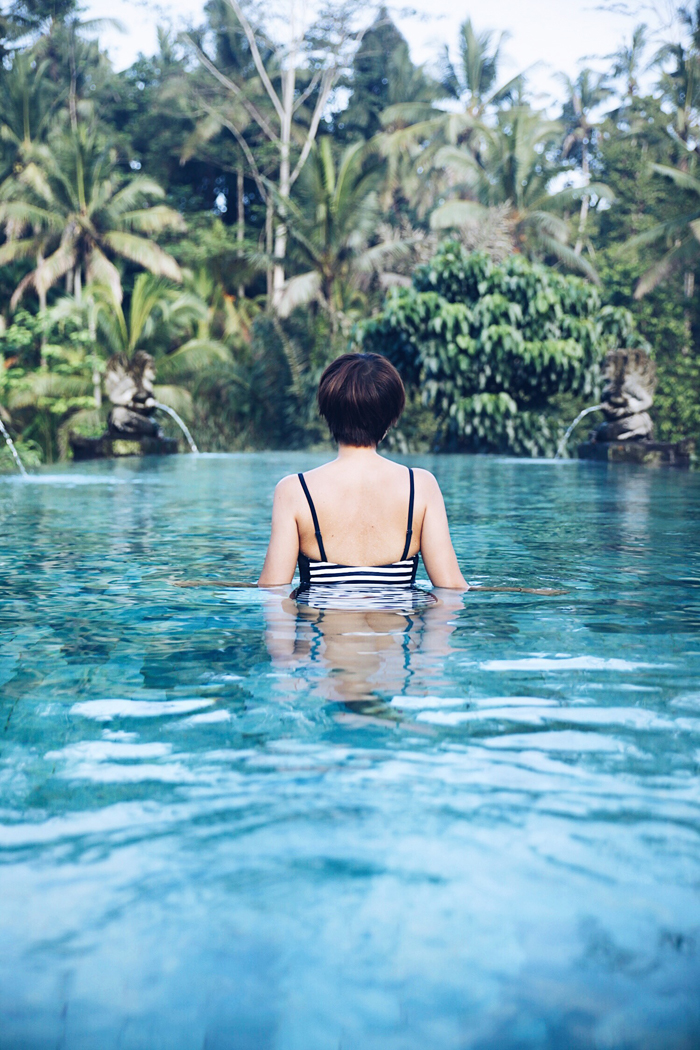 Meanwhile, here is a one piece Breton stripes swimsuit, which can be used as bathing suit or as striped bodysuit.
Have a good week and let's talk soon about the rest of my trip !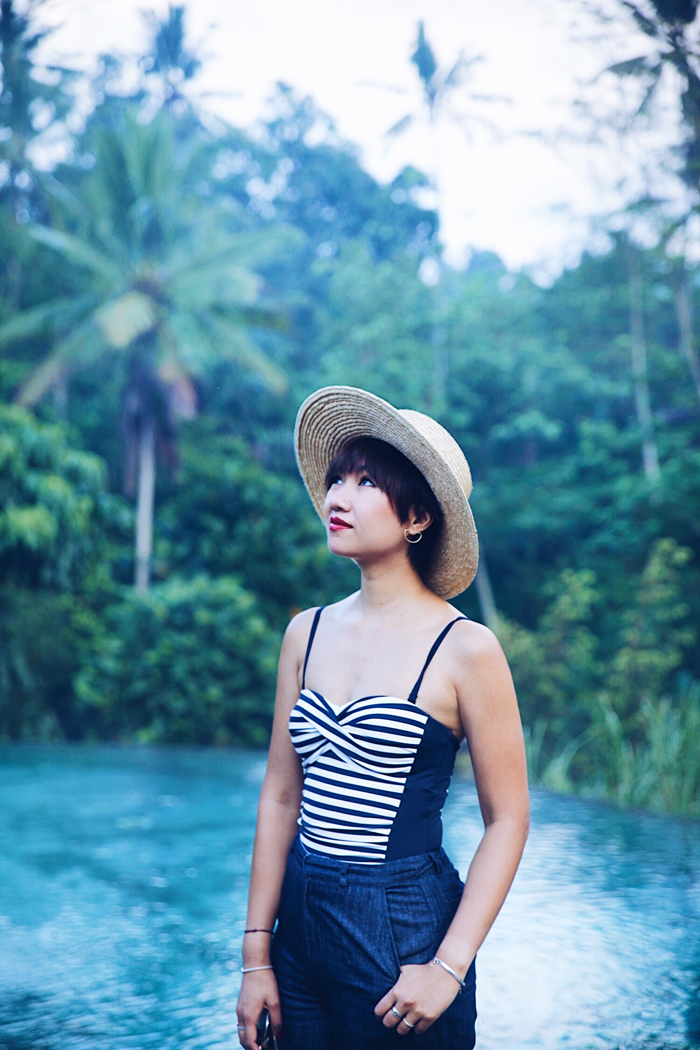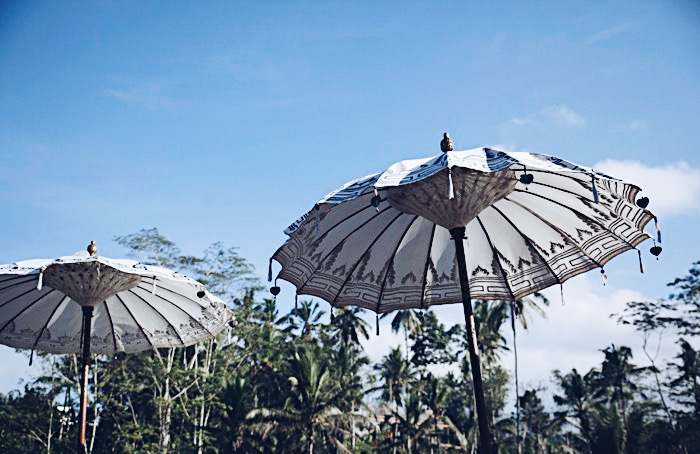 PS : The contest to win a rattan bag from Bali with surprises is still on-going here on the blog: you have until this Wednesday to enter the contest! (English translation by Quiterie)