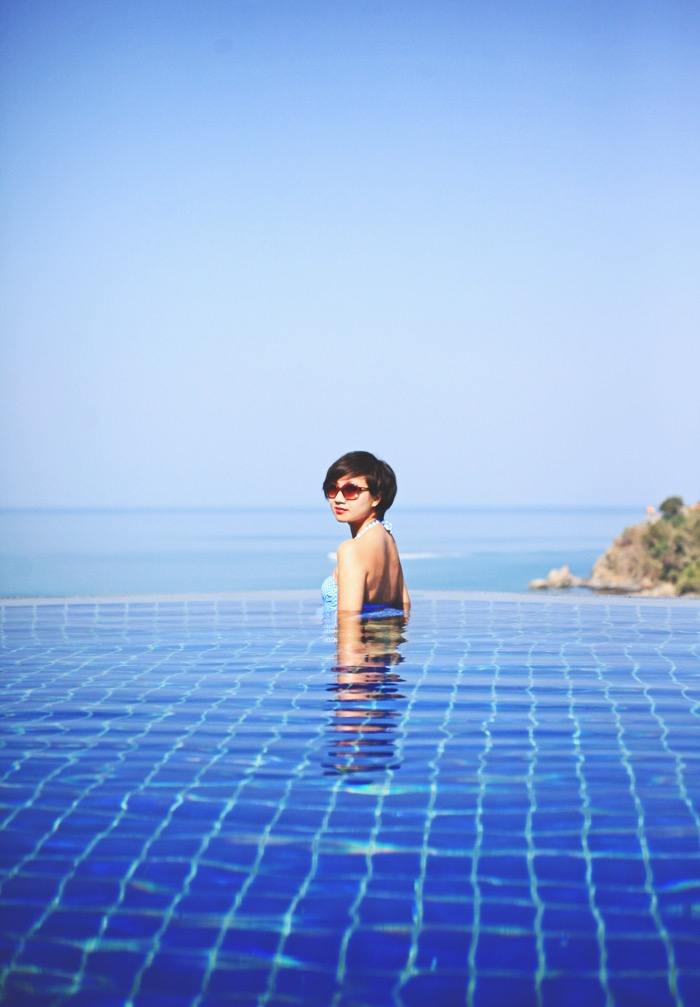 I hope you had a good Easter weekend and remained reasonable with eggs and chocolate sculptures.
On my side, since I've came back from Thailand I've been renovating bathroom and toilet (mmm, Glamorous!). The transition between paradise and reality is pretty abrupt but it's for a good reason (can't wait to dabble in a cosier environment).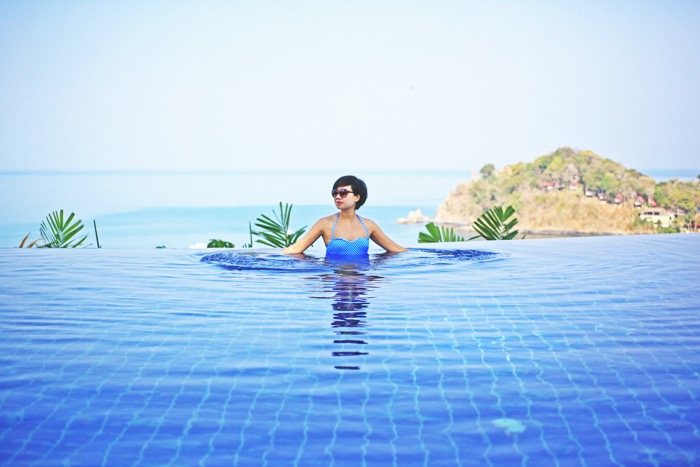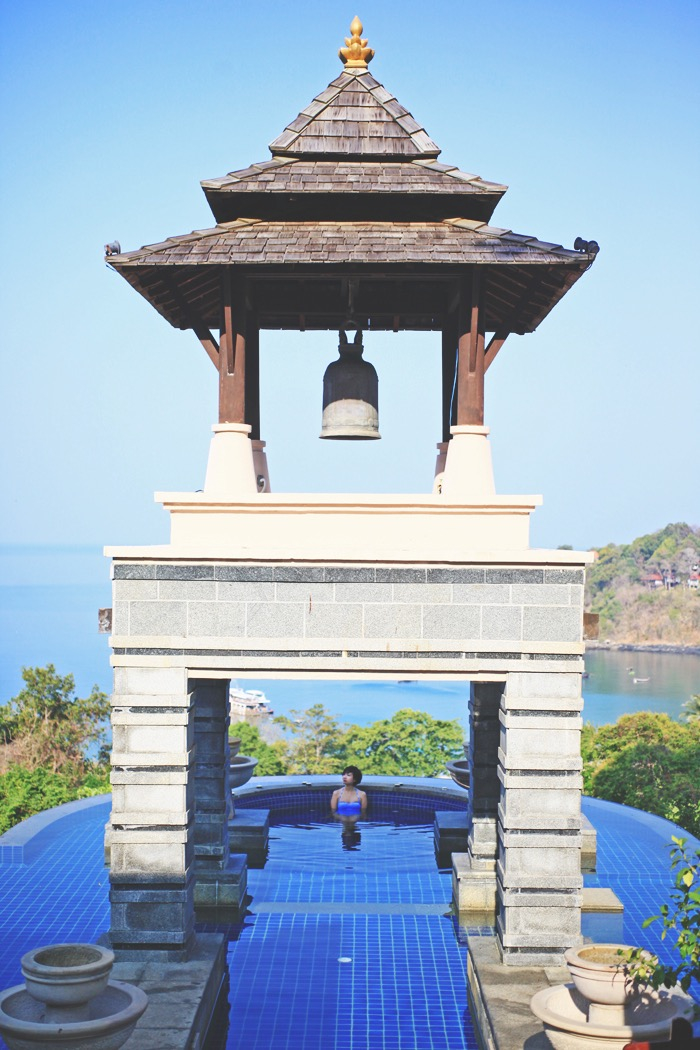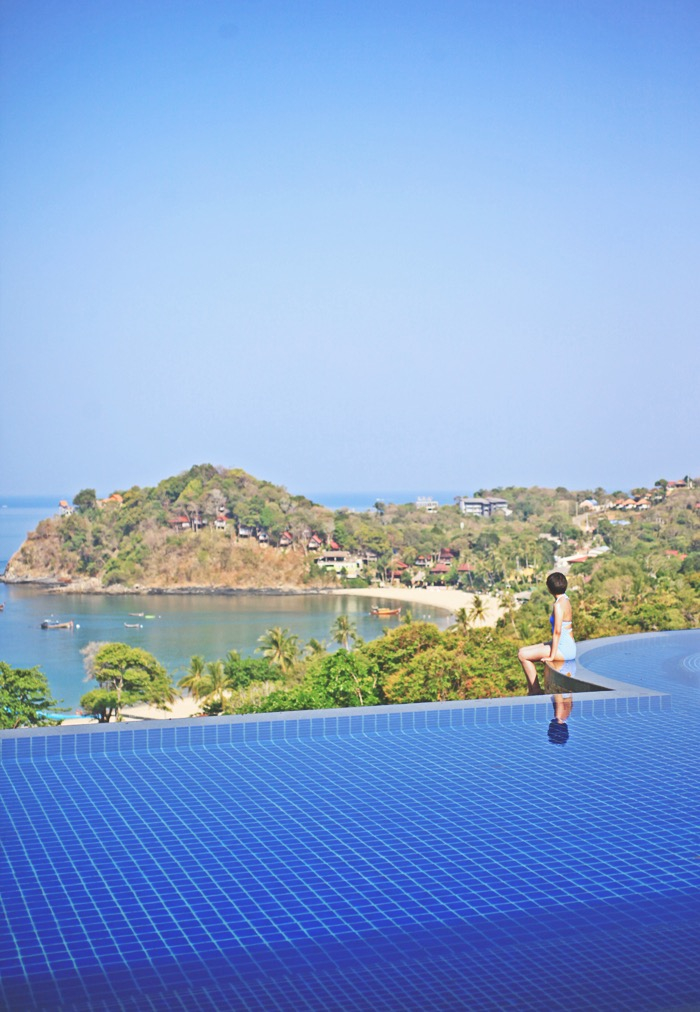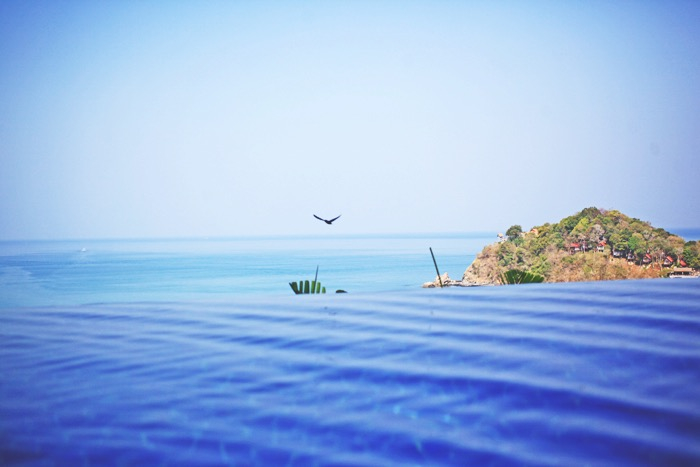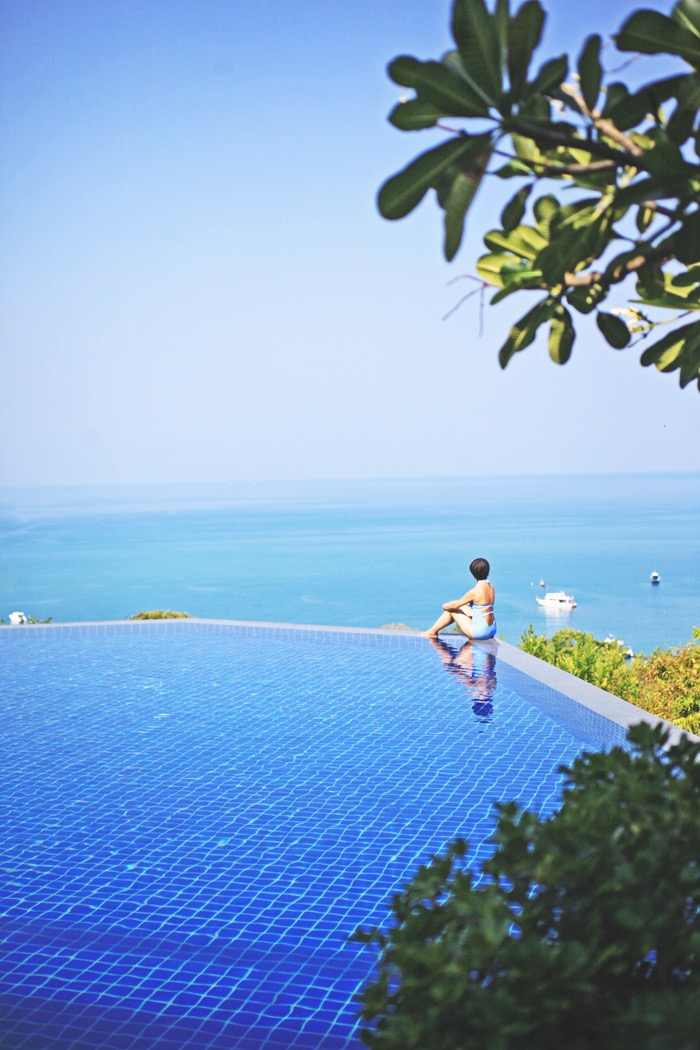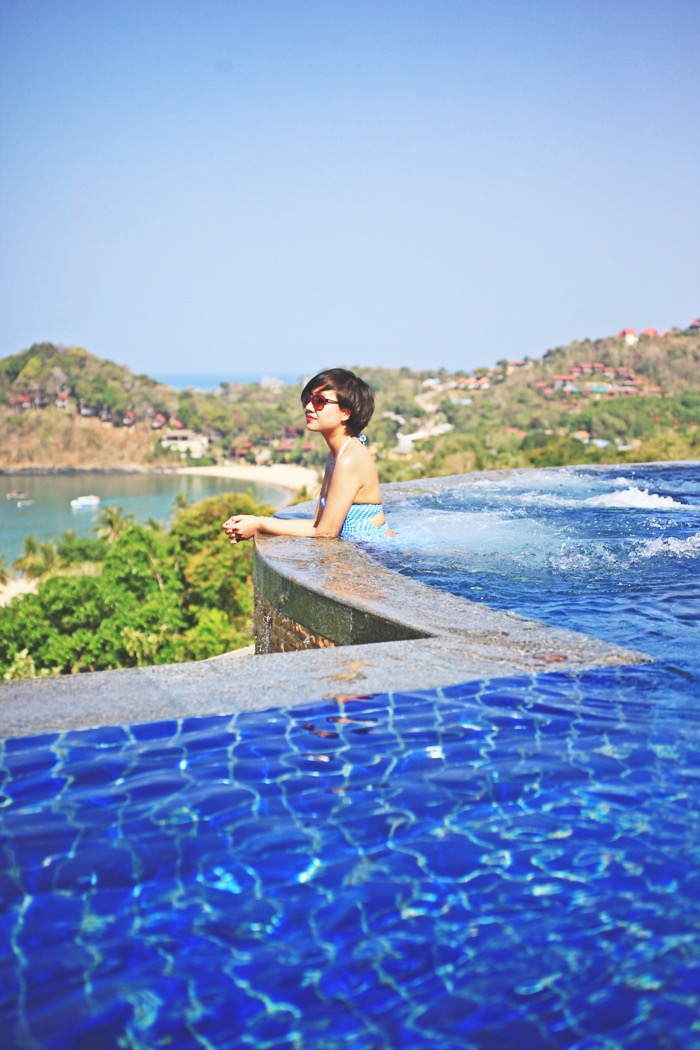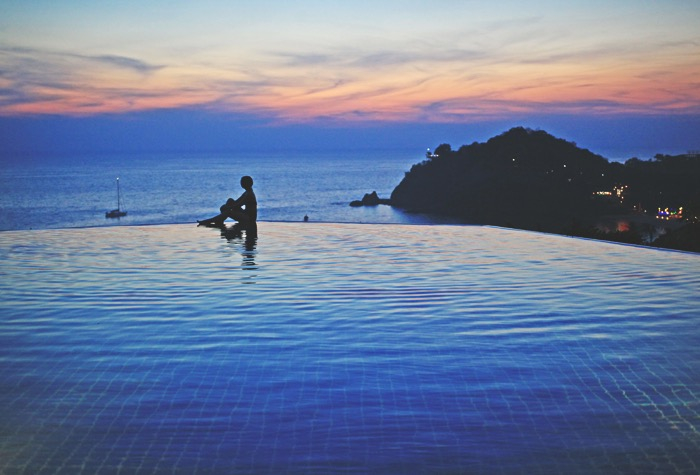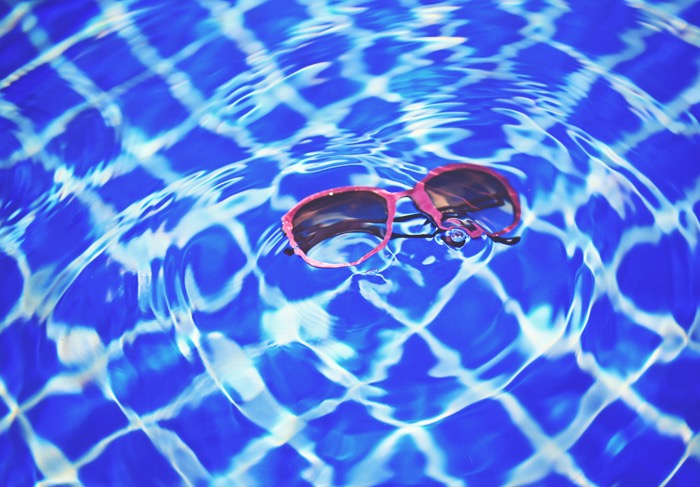 So to give me a bit of motivation, I'm rewinding a few days back, when I was doing nothing other than lazing in this amazing pool.
For the look, just once will not hurt: a one-piece bathing suit instead of the traditionnal bikini. All of this in a blue harmony… it matches the surrounding landscape, isn't it? (English translation by Quiterie)
---
My Outfit
Bathing suit R Edition (25% off)
Shades Chantal Thomass (already seen here)
Lipstick « Dior Addict » Be Dior 976 Dior