With Asian food, desserts aren't really the part of the meal that blow your mind. I'm generally pretty frustrated after an excellent bowl of udon or an okonomiyaki that I can't have a dessert worthy of the main course I just had. A scoop of green tea ice cream is good you know, but a creamy pastry would be so much better.
Which is why the Aki Bakery opened a while back (a year, maybe two?) in the area of the Rue Sainte-Anne : what a wonderful idea! Now we can go and have our main course in one of the numerous restaurants that line up in that particular street and leave right after the main course to go and have dessert at the Aki Bakery (Well … for lunch at least. It closes at 8h30 PM … or you can turn into a logistics master and buy your dessert beforehand to go so you can have it later).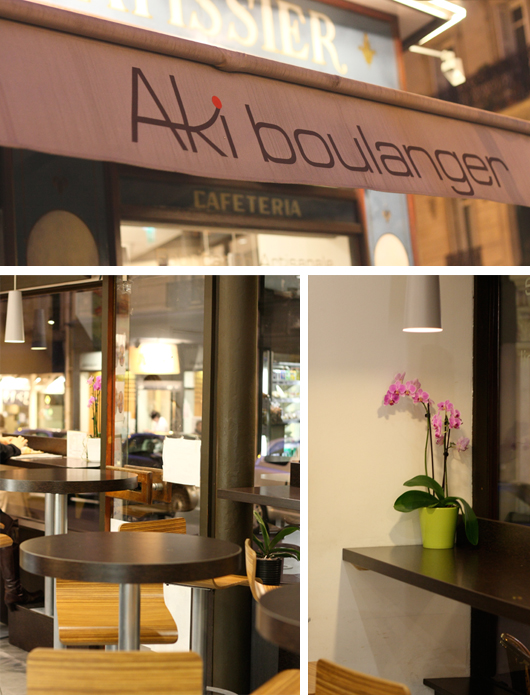 Inside, we're greeted by with the typical Japanese smile and accent. It's even possible to have a quick "on the run" meal, they have pretty interesting menus … but let's not stray from my original idea : sweet desserts! So in this Japanese bakery, you'll find what you'd find in any typical Parisian bakery : baguettes, slices of brioche … but most interesting are of course, the French pastries with just that hint of exoticism.
Yuzu eclairs (= yuzu being a small asian lemon … hey, it could be used to vary the expressions : saying something turned out to be a yuzu is cuter than saying it turned out to be a lemon don't you think?)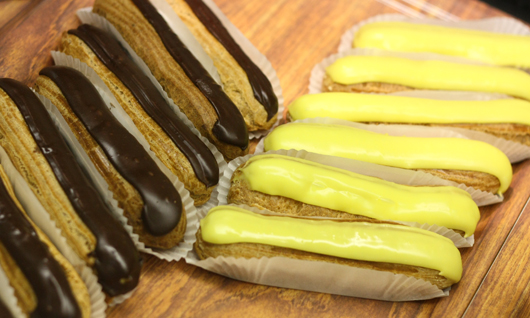 …Matcha eclairs, half matcha custard – half whipped cream cream puffs!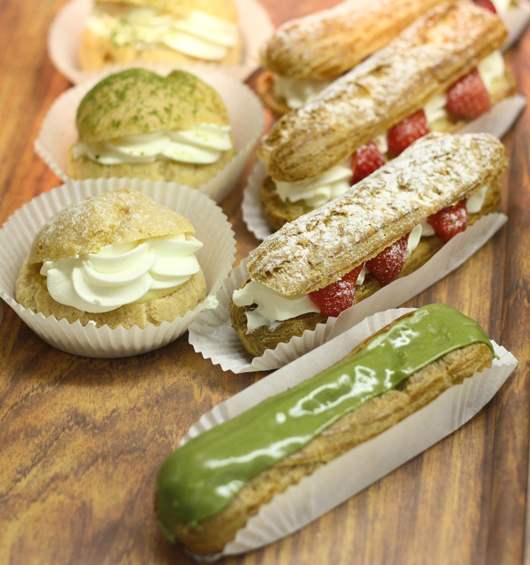 Matcha and red beans cake, white chocolate and matcha opera cake : such a perfect balance : delicious!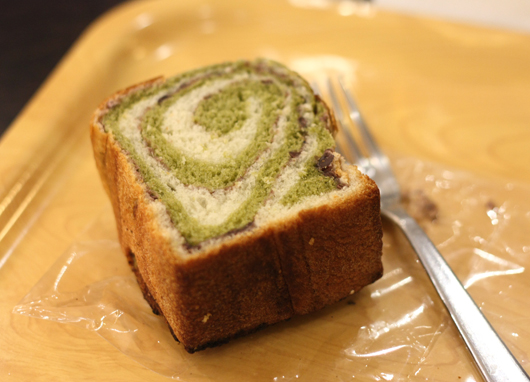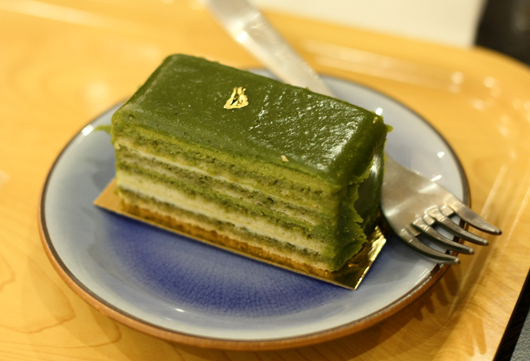 … matcha rolls, matcha Napoleons (ok Aki, we got it, you're the matcha master in all it's variations, stop showing off already!).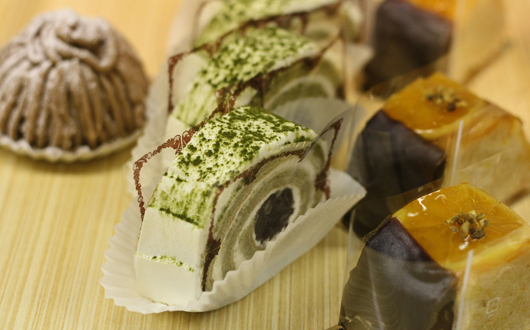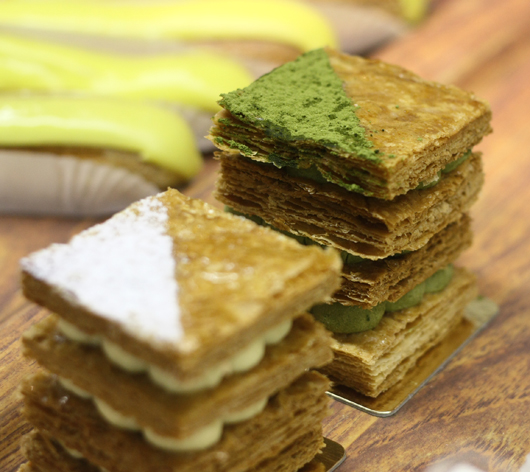 There are also some words on the labels that will get one smiling, like the "azuki beigne". For me (and for the French in general), "beigne" is a synonym for big fights with boards pierced by rusty nails thrown at your face (All that pent up violence inside of me is pretty scary isn't it?) but it turns out the word means "donuts" in Quebec …
Are we in Paris, Tokyo or Montreal? In the end I'm kind of lost! In all cases, I'll gladly let myself be hit by an "azuki beigne" anytime (and I'll even turn the other cheek), for I tasted them, and they're incredible!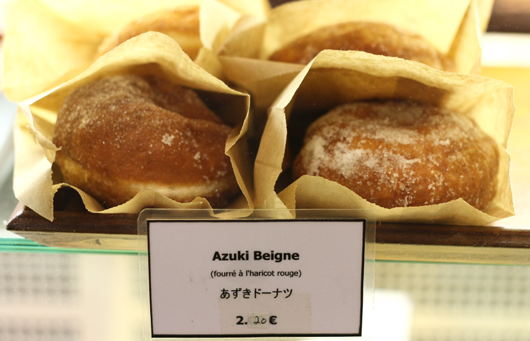 All in all, the pastries are meant to be simple but scrumptious. Who's going to complain? I certainly won't. (English translation by Bleu Marine)
AKI BOULANGER
16 rue Sainte-Anne
75001 PARIS (Métro Pyramides)