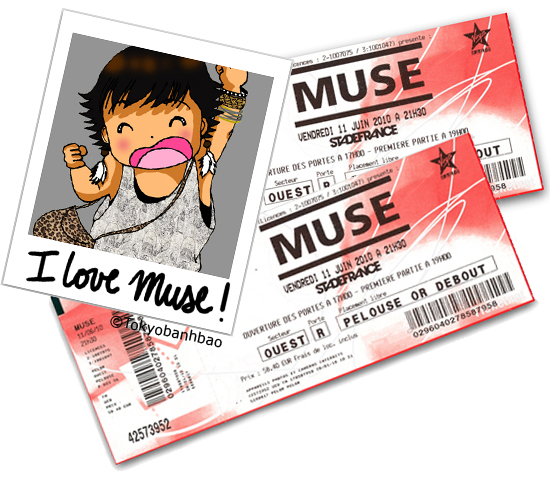 Last friday, Muse at the Stade de France, I can only say , it was fantastic ! I showed you 2 outfits to know which one you would prefer for this event : I chose the first one, the legging and the tank top. It was hot this day !
But looking at the weather forecast the day before, I heard that it would be raining and I couldn't find my K way in my closet !Panic, so this same morning, I went to a « Poncho » mission to H&M, I knew that they had some in their FAA collection. The sales lady gave me a funny look as I asked her hopelessly if there were some ponchos left …
Once the ponchos are mine, direction the Stade de France, it's 1pm (yes, we're crazy !) … and out there, a blazing sun …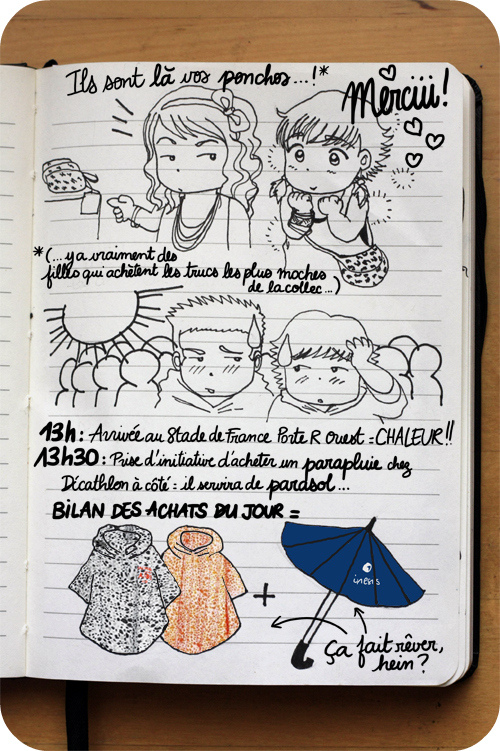 After a long wait in the shade of an umbrella I used like a sunshade and a rush at the opening of the doors, we finally managed to enter the arena, at very good places, I would say !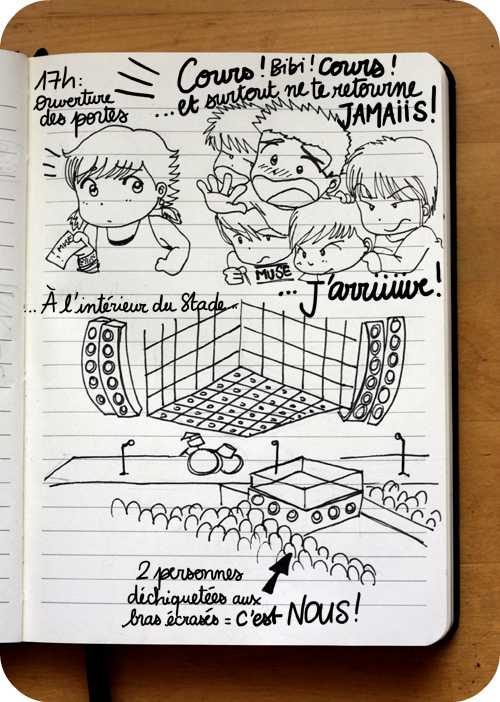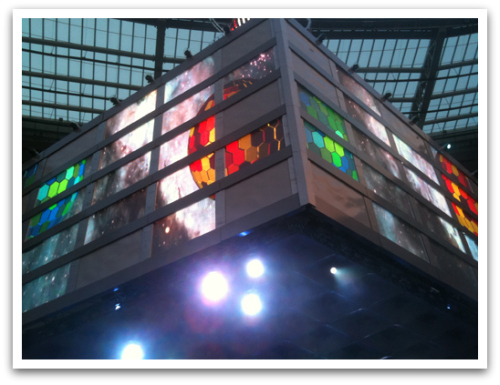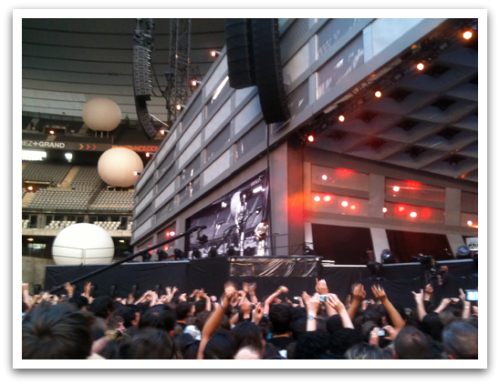 My friend Sti and his team joined us in the middle of the crowd … the first part of the concert was rather dull (despite the fact that I like the Editors) but at long last the concert begun ! « Uprising » came first, Matthew, Chris and Dom are there : hiiiiiiiiiiiiiiiiiiiiii !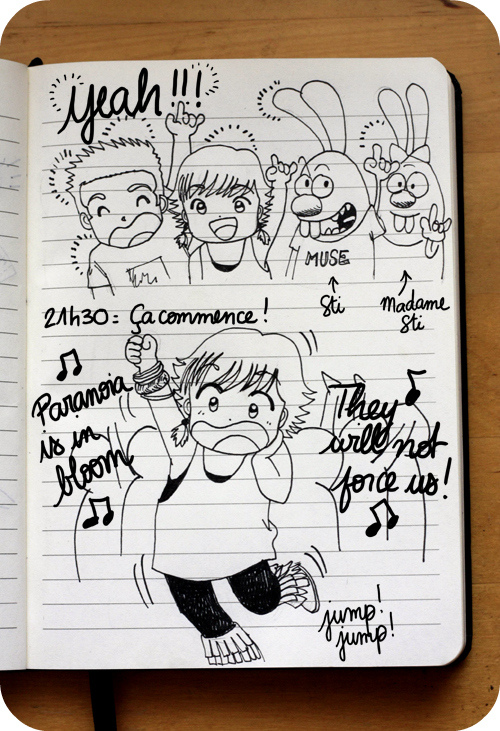 Sorry for the crappy quality but this video was made with my man's Iphone!
A selection of the high points of the concert that gave rhythm to the jumps in the pit, and the body crush against the guardrail …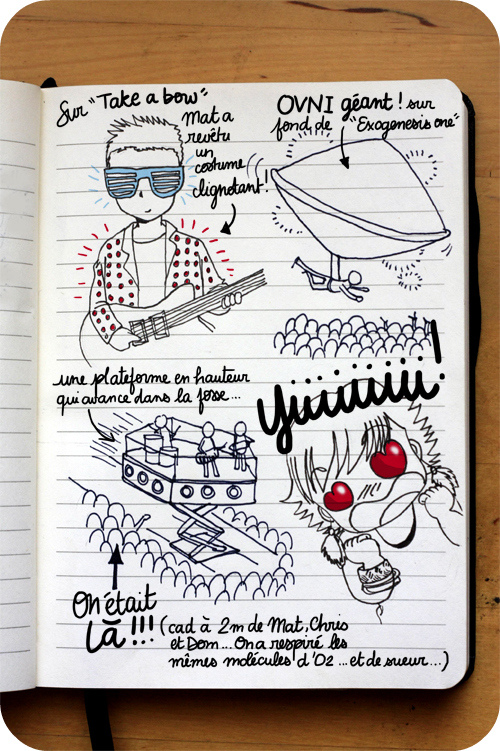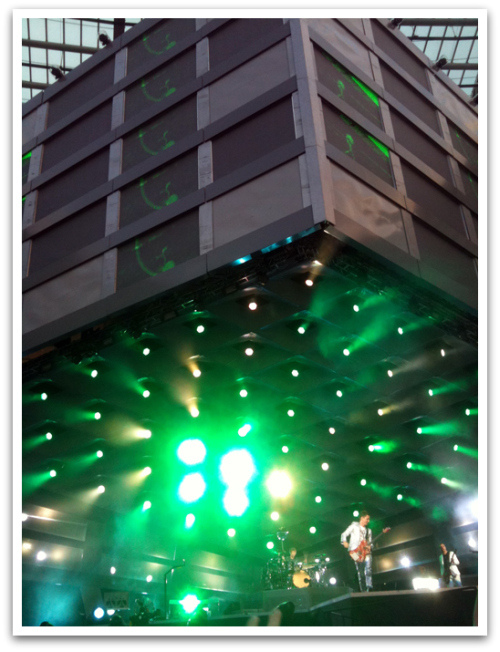 Then, during the last song, it begun to rain but it gave the show a spectacular side, almost it had it all figured out : the ponchos remained in our bags … it's too « hot » to look at Muse under the rain…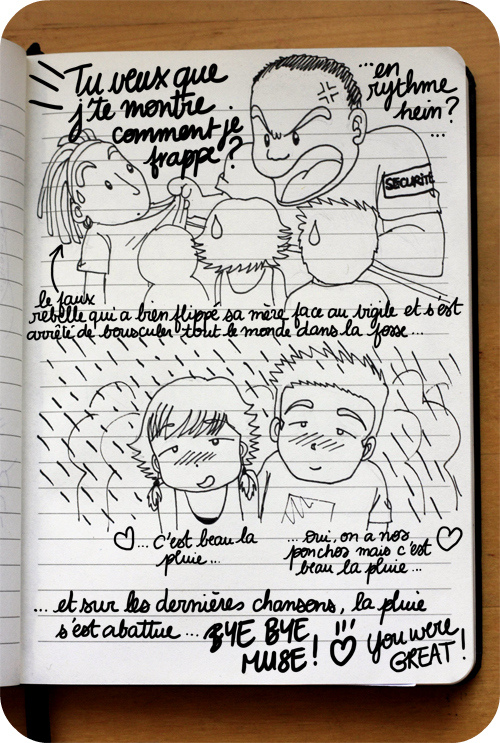 …then,  a final song when our limbs and body get the upper hand on the famous « Knights of Cydonia ». Then, the very end when Mat, Chris and Dom say « Bye Bye have a good night Paris ! ».
Our heart filled with elation, a slight heartbreak, our head filled with fond memories and thinking that seeing Muse in real life it's something that must be done at least once in one's life … (just like buying a poncho) !).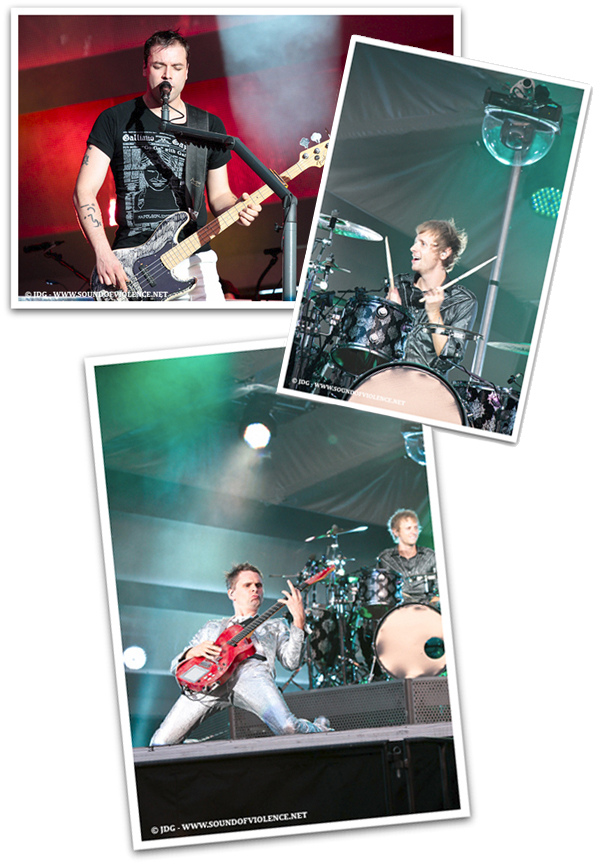 Crédits photos: Tokyobanhbao,  JD Guitton pour Soundofviolence.net