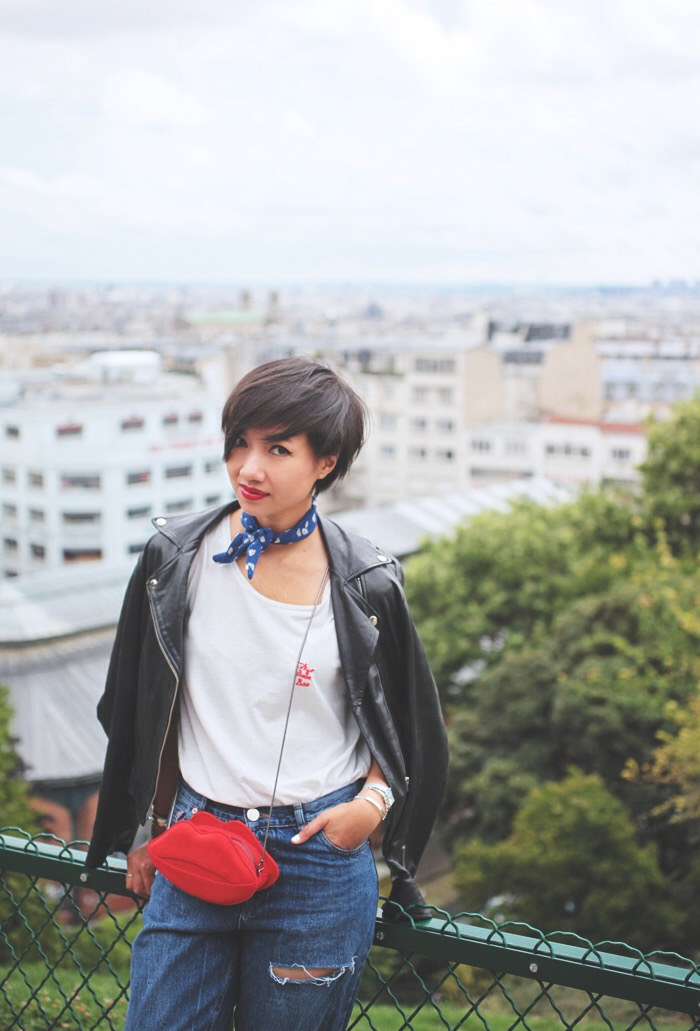 "What is the best thing that your blog has given you?" It might sounds a bit cheesy but the majority of the bloggers will answer "Human encouters" and I would answer the same.
When I think about the closest and dearest people to me, except my family, my hubby, my childhood friends, I wouldn't have met the others if I haven't had started a blog, which sounds a bit crazy.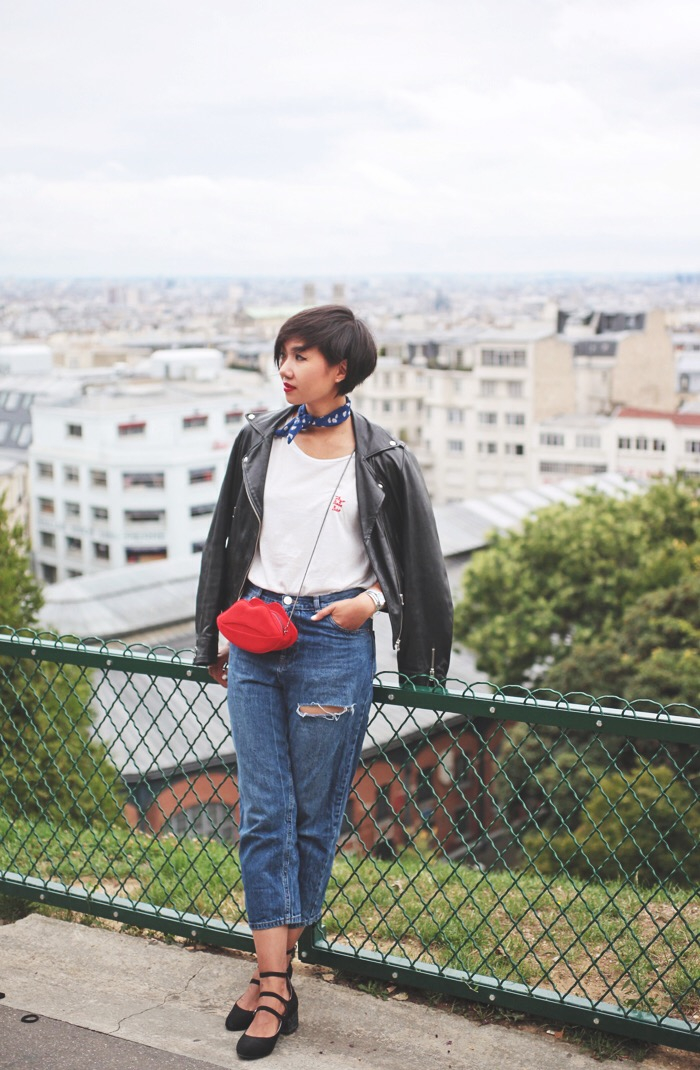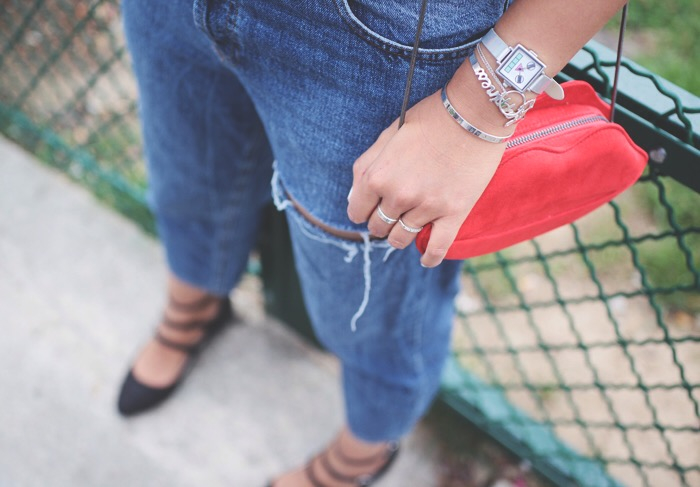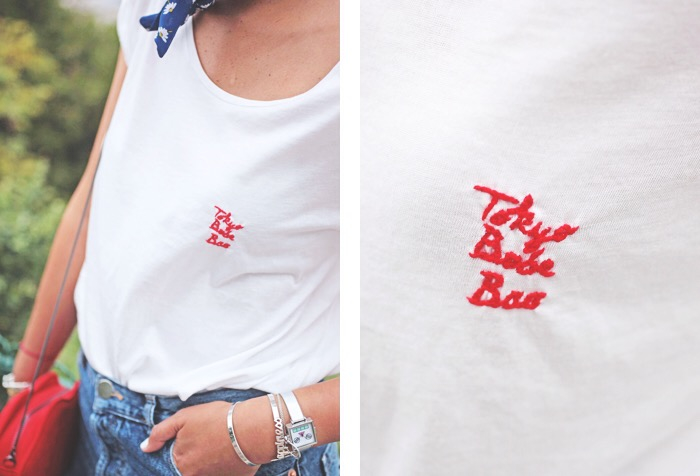 This is the case for Candice, encountered in a professional context… and then, some good chemistry resulted to long discussions about Human behaviors (Dawson's creek rubbed off on me), simplicity, humor, perfect partner for a museum marathon : it is a human being as I love.
So you can't imagine my joy when she offered me (without any reason, otherwise it wouldn't be fun) this hand-embroidered shirt with THE right reference that talks to both of us. Thank you my blog is even more… Thank you my "Babe".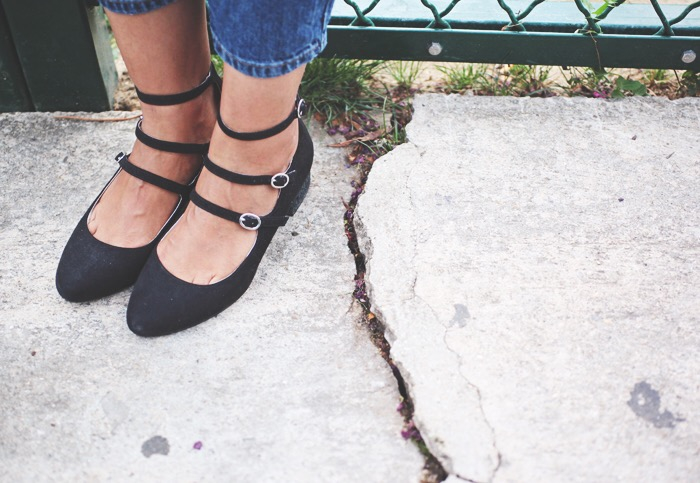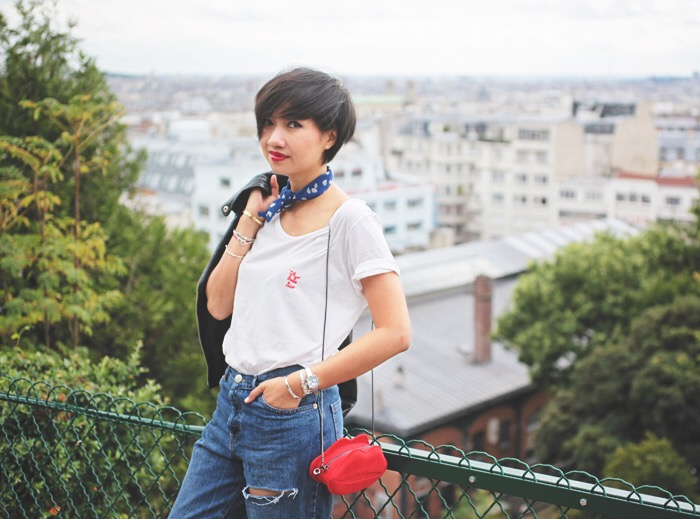 ---
My Outfit
Scarf American Apparel
Tee shirt COS (embroidered by my"Babe" Candice)
Biker jacket Paul & Joe Sister
Jeans ASOS
Ballerinas Mademoiselle R (already seen here & here)
Robot watch ASOS
Bag Minelli (already seen here)
Bracelets Dinh Van, Mya Bay
Lipstick « 16 Place Vendôme 364 » Color Riche L'Oréal
Eyeliner Super Liner Black Lacquer L'Oréal