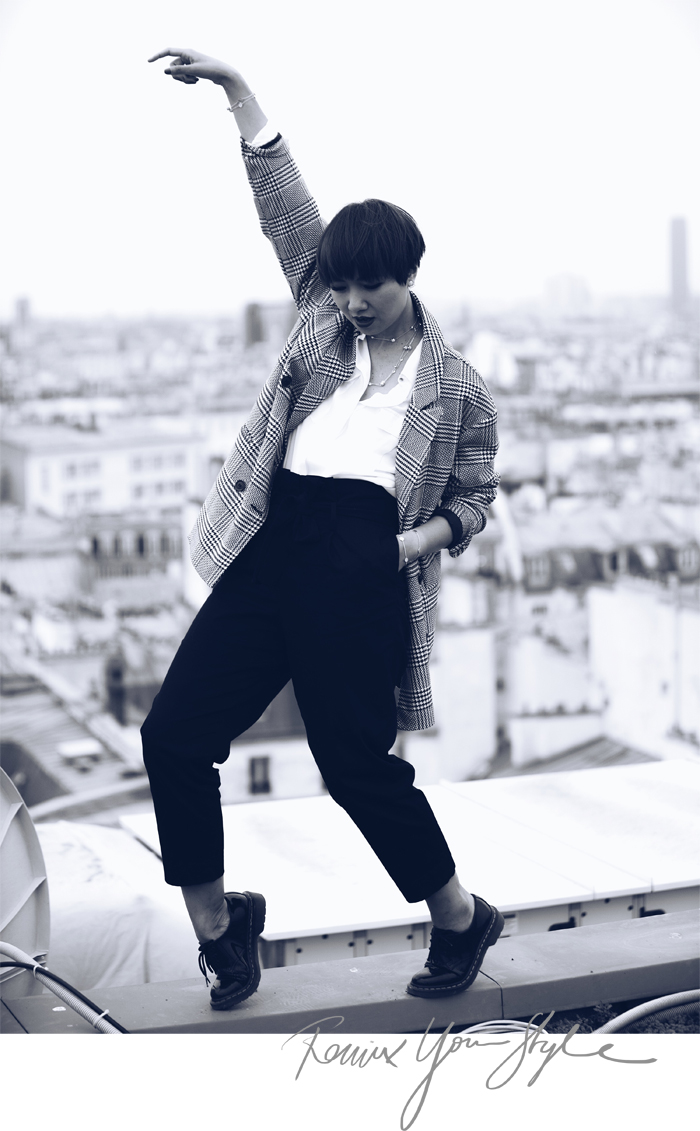 Last Thursday, on my social channels I showed you the behind the scene of a photoshoot for Swarovski. Today, here is the result!
Indeed I had the honour to be chosen as ambassador for the new Remix jewellery collection along with 3 other bloggers/youtubers with different styles: Anne, Emmy and Sarah.
Remix my style

These magnetized jewels are magic and ingenious. From simple bracelets, they can turn into very short necklaces or long chains when combine with another one (or more). Possibilities are infinite.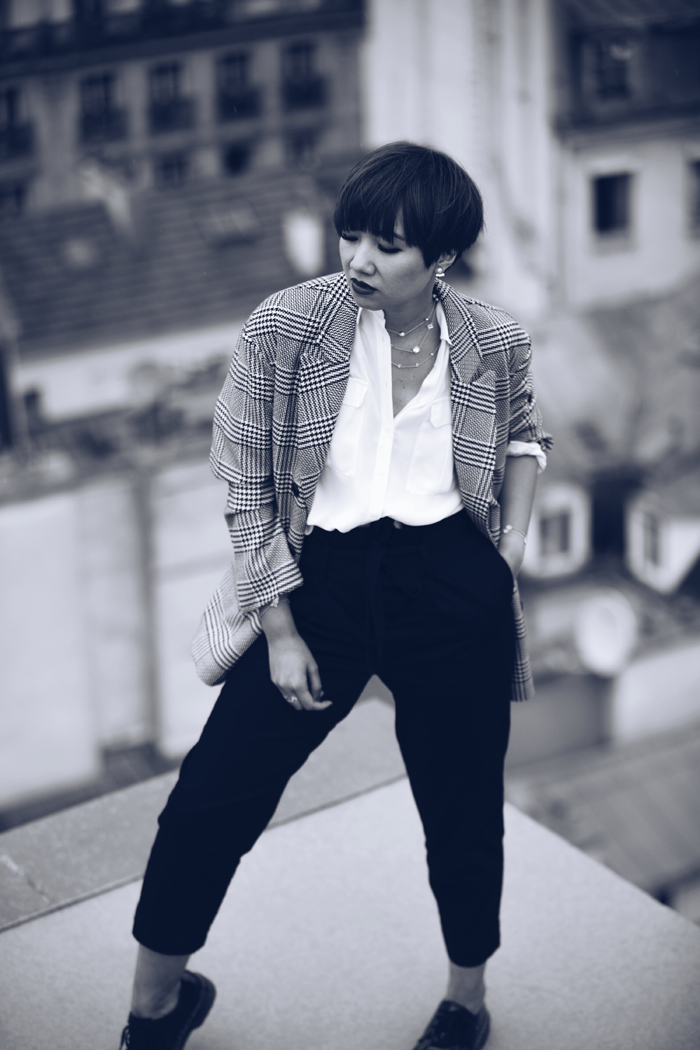 Swarovski asked me to do a "photoshoot at my image" with the help of a professional photographer, Nicolas Gerardin, more used to photoshoot Karlie Kloss (muse of the collection), Barbara Palvin or Kendall Jenner (!)
Shooting preparation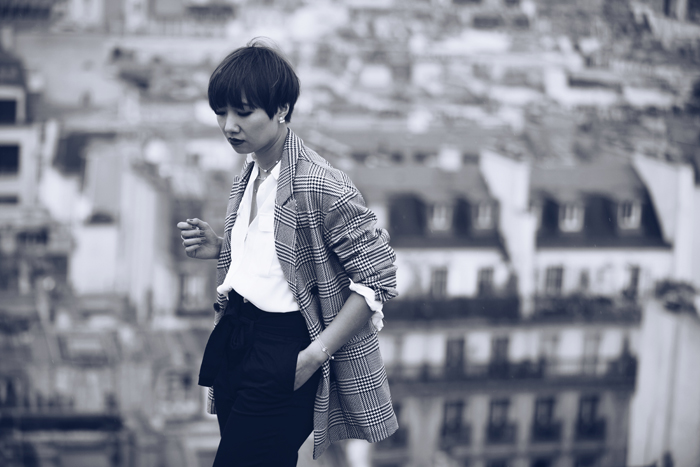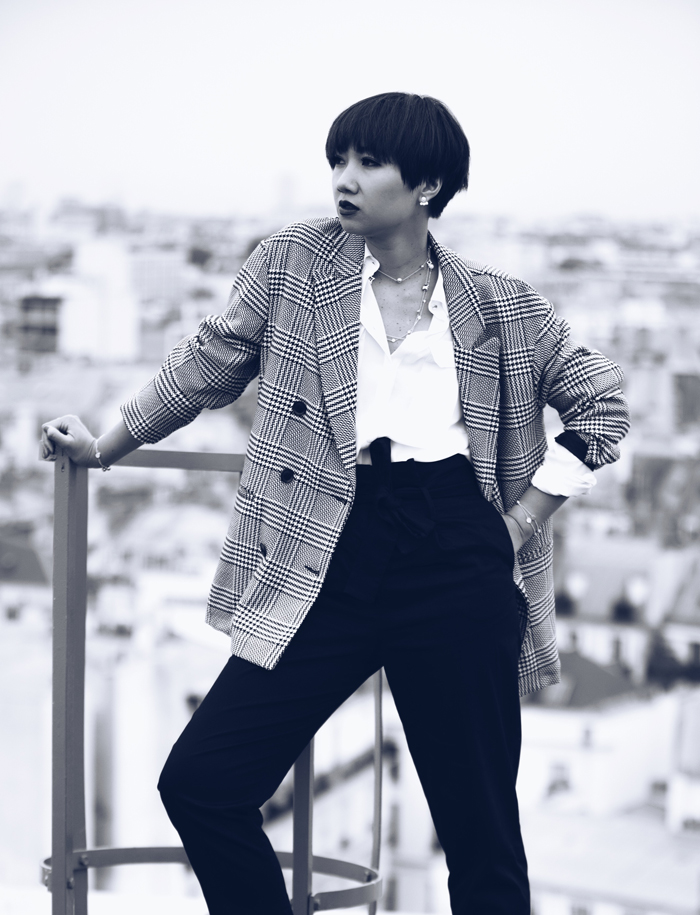 "A shooting at my image…": I first had a look into the most simple silver jewellery from the Remix collection..
Then, I decided to chose a masculine style because as you know I love the "boyish" style and I feel more comfortable with this androgynous feminity.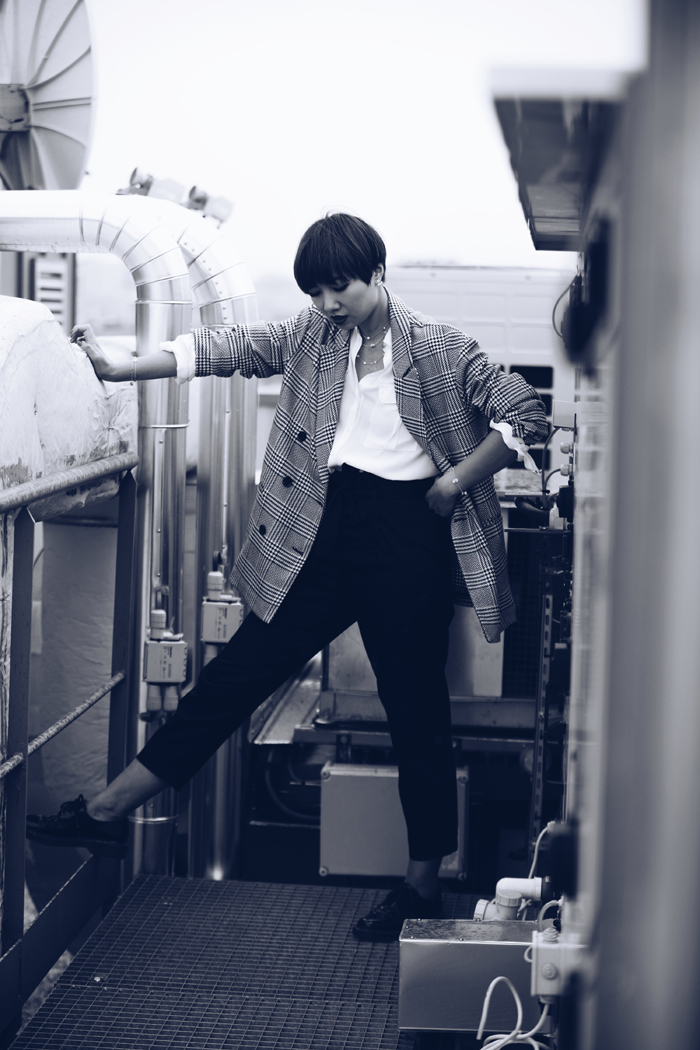 Therefore I shared with the Swarovski team and Nicolas my inspirations and desires: black and white, lout poses like Christine and the Queens, simplicity and natural. The only thing missing was the place of the shooting!
A high scenery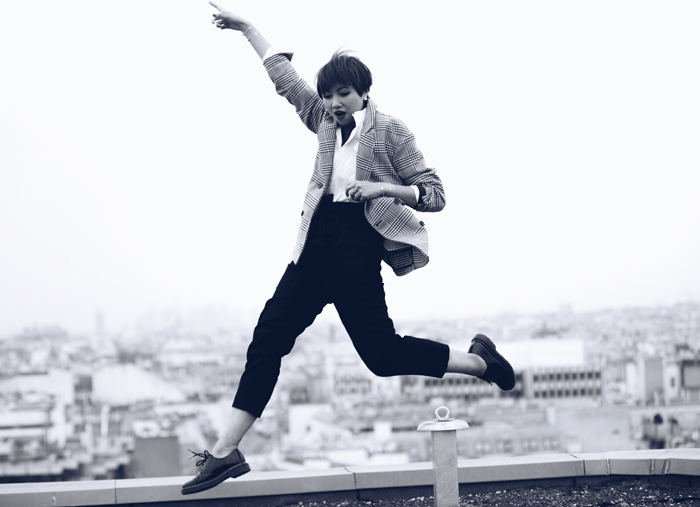 I was thinking about a half industrial and half aerial decor for these pictures. Therefore I thought about a private rooftop that I discovered during my collaboration with Renaissance hotels.
By chance, the team of Renaissance République hotel kindly let us access it last Thursday and after a few vertiginous shots on top of Paris rooftops, we were all set!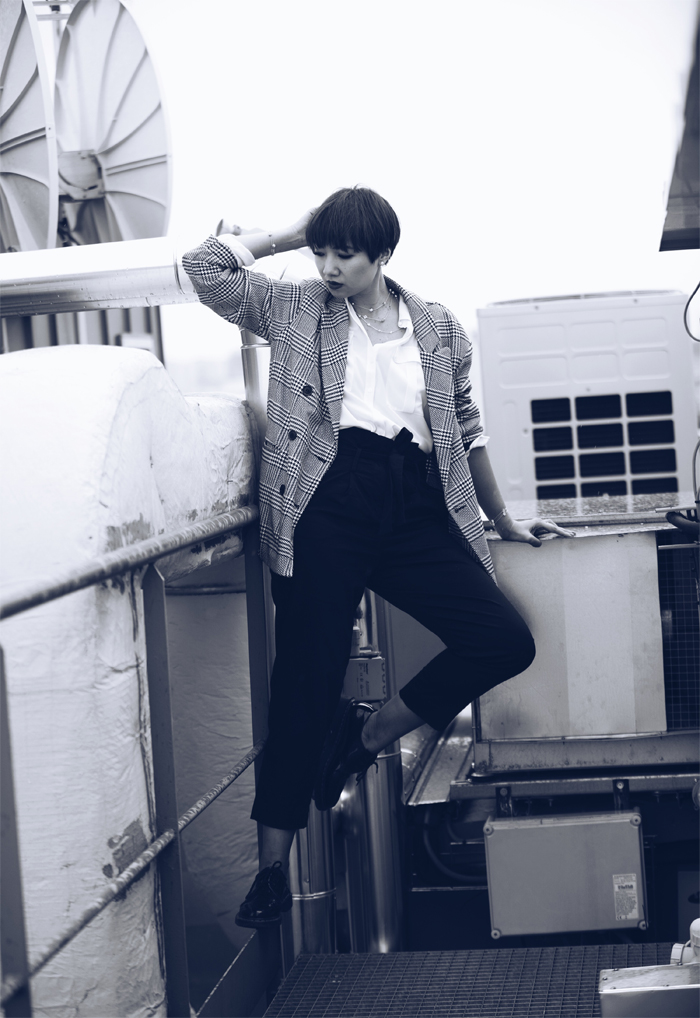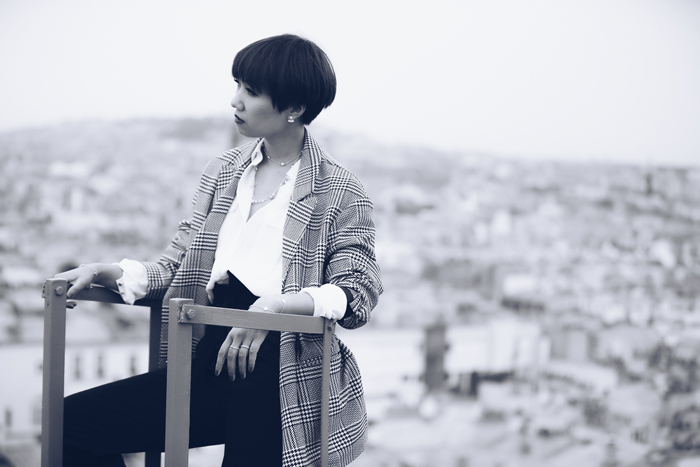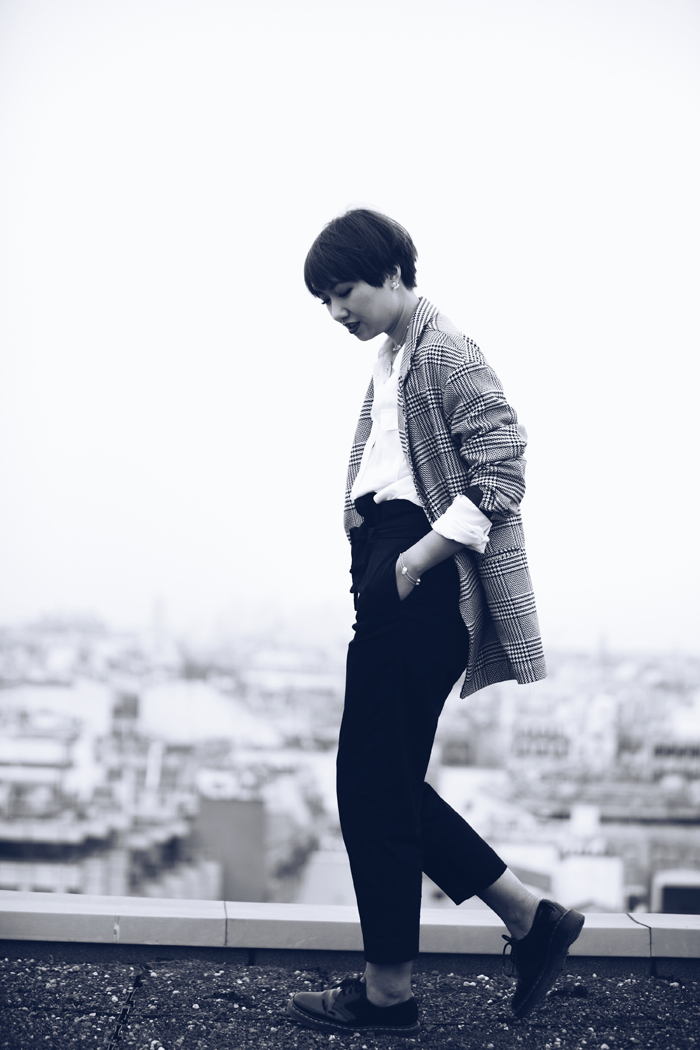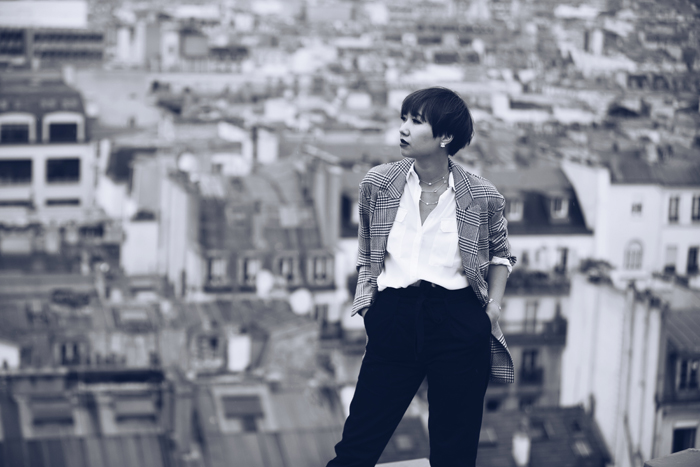 I hope you will enjoy the atmosphere of this shooting. On my side I was very happy about this result : a bit darker than the usual pictures I post on this blog but which fits anyway one of the facets of my personality.
To remix my style without loosing myself, I guess the challenge was therefore successfully met.
PS : There is a contest to give you the opportunity to get invited to the Swarovski party happening this Thursday night, to meet me with one of your friend and both receive a shining souvenir: more details here. (English translation by Quiterie)
This is a promoted post and was made in collaboration with Swarovski
Photos : Nicolas Gerardin