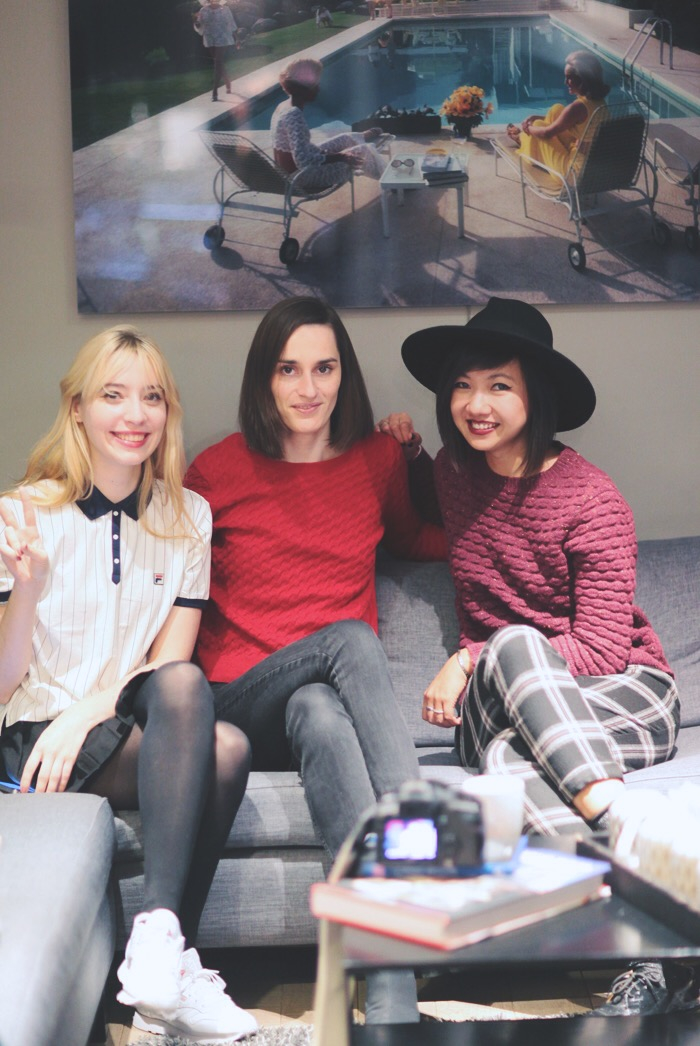 A while back, Urban Outfitters set Yelle, Typhaine and I up for a little teatime chat. She had just come back from LA where she had just wrapped up her latest video ("Ba$$in").
You may remember that I like the artist as much as I do the person; my blog had already brought us together a couple times over the last few years and her friendly character, sincerity and simplicity are never-fail to make me enjoy her company a bit more every time.
Rendez-vous at La Tour d'Auvergne
We met and chatted at the "La tour d'Auvergne" hotel in the 9th arrondissement.
I had come prepared, having inquired beforehand on various social networks what kind of questions you might want to ask her, and mixed it all up with a couple questions of my own. Our time together had a very laid back vibe to it. You'll have a cuppa' with us, right?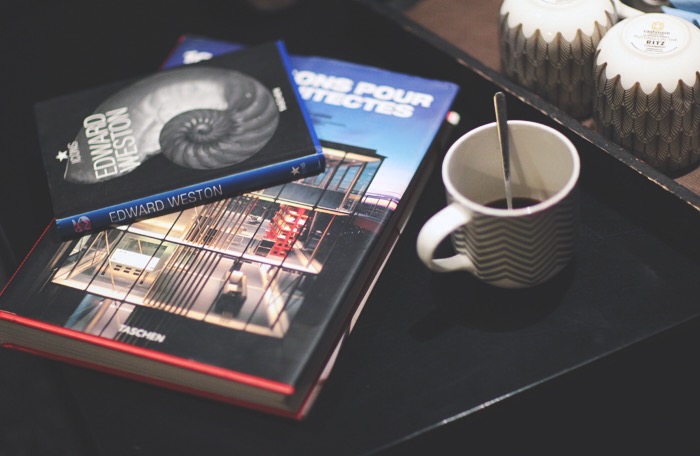 MUSIC
TKBB: So Julie, (Yelle's real name is Julie, remember?) @Cyrilbiselx wanted to know how do you manage your success overseas? Are you trying to focus more on the american market? How are you dealing with the intensity of this phenomenon?
JULIE: I feel like I never had to make a concious decision in that matter: my music ended up being exported overseas quite naturally. Things happen, and I just take them in stride. I'm lucky in that way. We have great opportunities to film abroad, I don't even have to adapt to such or such country, people like it better when I sing in french.
TKBB: Do you think we'll be hearing anything else than french at some point?
JULIE: I don't think so – I mean maybe I'll do a couple songs in english, but people abroad really like my mothertongue.
TKBB: Which singer or band would you like to or would you have liked to see live?
JULIE: Queen!
TKBB: were you ever a fan girl? Who are you still a fan of today?
JULIE: I had a really huge Damon Albarn (Blur, Gorillaz) phase, like with posters in my room and all! Take That too! And then time started flying by and I kind of lost interest in Take That, but I still find Damon Albarn so WOW … If I ever meet him, you can bet I'll be in total fan mode.
TKBB: haha! What if one day Damon Albarn calls and asks you to write him a song? What would you do?
JULIE: I'd immediately say yes.
TKBB: Even if it ends up not being that good a deal?
JULIE: aah, no! no, no, if it's something I don't like or that doesn't correspond with who I am, I'd never do it … but I'd still try every way possible to tell him "come on, don't you want us to write that song together? I'll help you …" (Laughs)
TKBB: So Damon Albarn, I'm sure you read our blogs – haha – you know what to do, this is an official request!
JULIE: yeah, totally!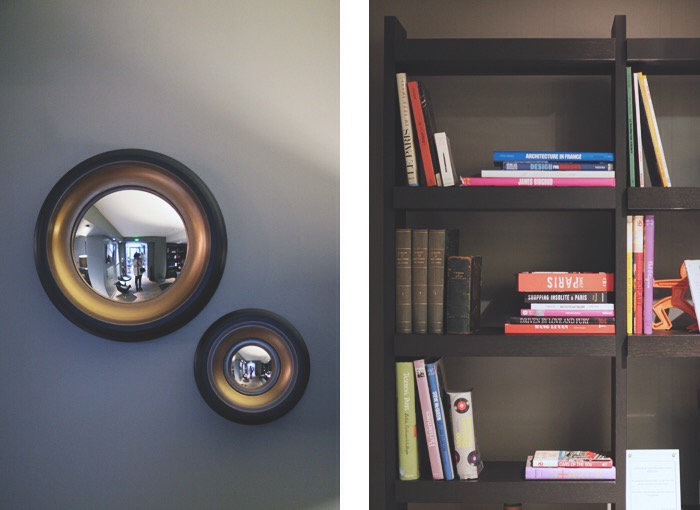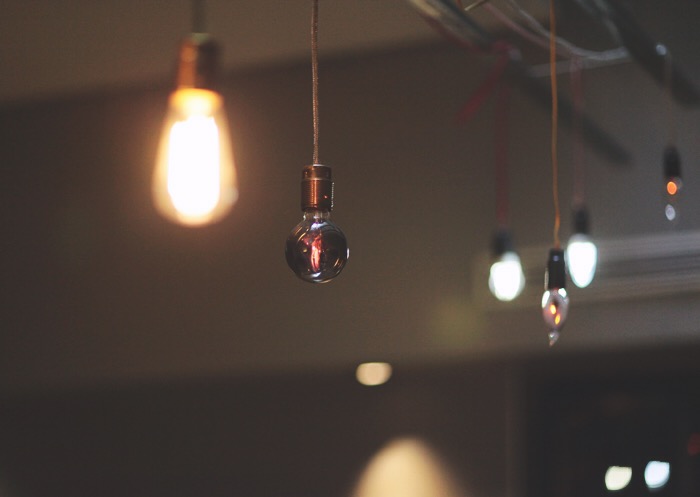 Fashion and beauty musings
TKBB: So, @Lysandrerb wanted to know what foundation you use, because she has really fair skin and is having quite a hard time finding the right product! Julie, help!
JULIE: I use a L'Oréal foundation, and Bare minerals lightest powder I buy at Sephora.
TKBB: With regards to your look, you worked quite some time with JC de Castelbajac. @Terryka1 wanted to know if you're still in a postive and colorful collaboration with the brand?
JULIE: Yes, of course! I try to attend as many shows as I can. Last autumn, we toured the USA and I wore quite a lot of his creations. There's always something very "me" in his collections, so yes it's an ongoing collaboration. Actually he'll be mixing during the next Art Rock festival in Saint Brieuc, I'll make sure to go see him.
TKBB: Since you're something of a fashion-addict, @Stefweet wanted to know (as do I!) if you're thinking about a collaboration to create your own clothes or accessories?
JULIE: It's funny you'd ask me about that, because I actually received such a proposal yesterday! I don't quite know what I'd be most attracted to if I was asked to create a bag or something else … I have so many different types of bags I don't know what I'd want!
But I was actually contacted by Brian Lichtenberg (who creates the famous Homiès, Feline meow, … sweatshirts, and I think we'll try working on a piece together: a tshirt or a sweatshirt with a special fond and a french sentence for example … I don't have a clue when we'll be getting all our ducks in a row for that one, but I'm sure it'll happen!
TKBB: aha so it's an exclusive! Thanks! On another matter, I know men often have a set of ideas when it comes to our clothes: which piece of clothing is it that you wear but your boyfriend (Jean-François Perrier, aka Grand Marnier) hates?
JULIE: skirts or maxi dresses: I always thought it looks gorgeous, but felt like it wouldn't be very flattering on me … I ended up buying one anyway and he was like "what IS this??" all in all, it didn't look that bad, and I managed to educate his tastes on that one.
Oh and there was also the time where he would laugh at me because I love Monoprix so much! I always find stuff in the one from Saint Brieuc. I came back with a couple of pieces from the menswear and he totally joined the dark side he loves it now! Haha!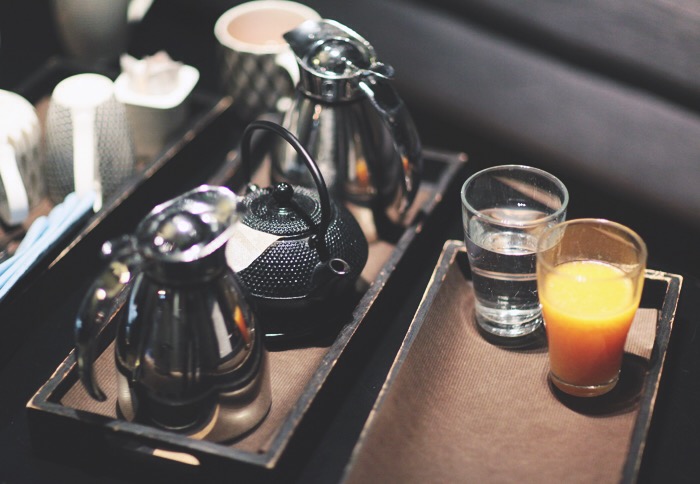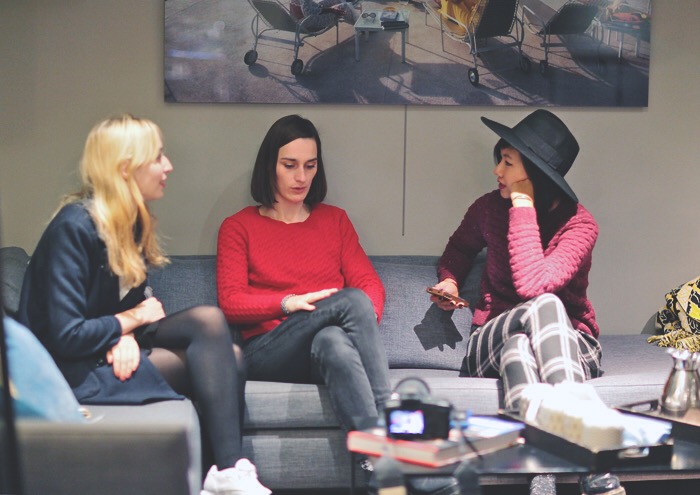 Food
TKBB: Since we have that sweet tooth in common (Julie once gave me a huge list of LA restaurants that I'll have to share with you at some point)…what's "your" recipe?
JULIE: Brownies. I have two recipes actually, one from my mother that she got from an american friend: so they're real american brownies, and another one from a danish friend who has a culinary blog (Anneauchocolat.dk) : brownies with white chocolate bits, that you only eat the day after, because they're better that way. It's terribly easy, and terribly effective.
TKBB: can you give me the recipes?
JULIE: Yes of course! (hehe, I'll keep you posted with regards to that one!)
TKBB: and when it comes to savory, what's your go-to dish?
JULIE: Tajines. They're really easy, and people enjoy them a lot. I love the mix of flavors, and everything spicy. It's a great dish for when you have lots of people over, it brings people together.
TKBB: Are you more healthy or junk food?
JULIE: Both: When I'm home I love cooking up healthy stuff – and we stayed with friends in the US that are totally into organic food – I discovered incredible stuff with grains (a no bake lemon pie with macadamia nuts and lemon juice – it was incredibly good!). I'm planning to buy that book my friend was using all the time: "Beauty Detox Foods".
But I can have junk food phases: burgers, fries … I like both.
TKBB: Any restaurants to recommend in Paris?
JULIE: Right nearby there's a really good korean : SOBANE (5, rue de la Tour d'Auvergne) (I'll be trying it out soon!)
TKBB: thanks Julie! Let's make sure we meet up again real soon for lunch or dinner! Haha!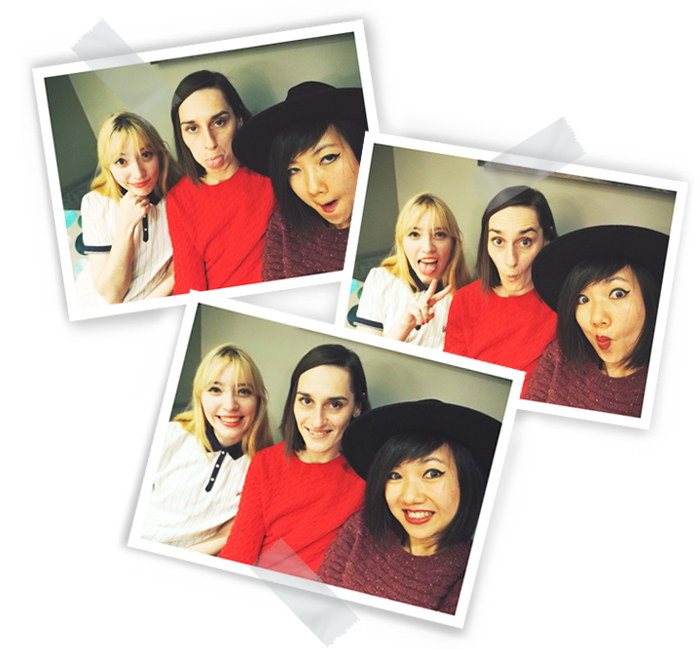 My interview outfit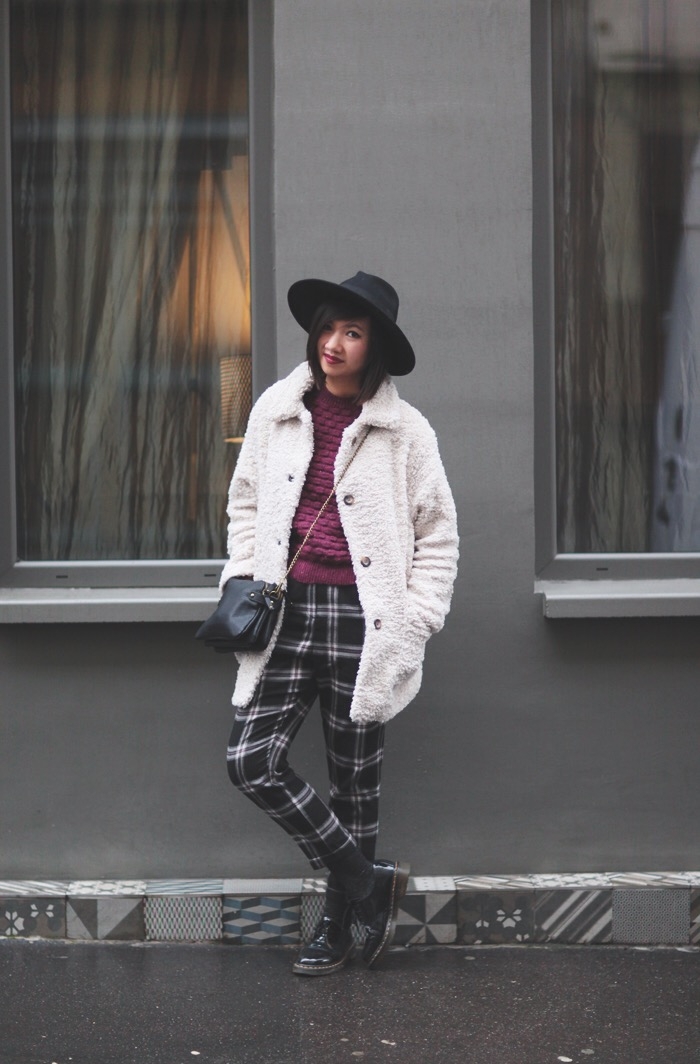 Urban Outfitters offered that we pick out an outfit on the website, and this is what I came up with: a slightly british look, with a burgundy sweater for the hint of color. A triobag that stays secure (the pickpoket paranoia is back!).
Typhaine had chosen the same comfy coat: we were like two little white polar bears! (English translation by Bleu Marine)