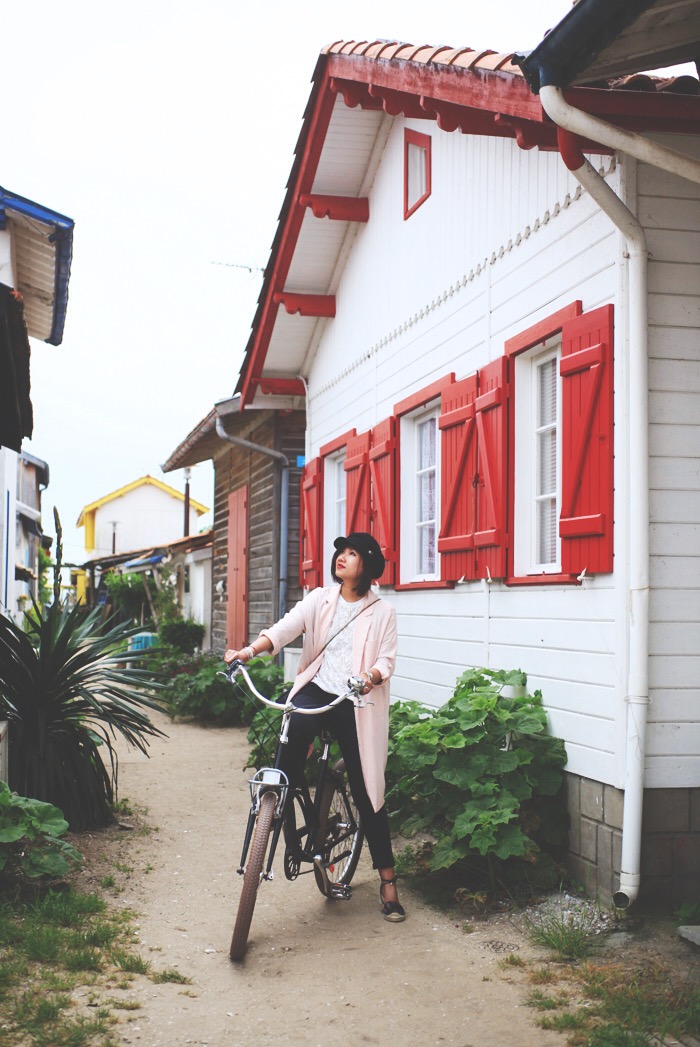 Let's get on with the visit of The Arcachon Bay with a stop by the Cap Ferret. It was the very first time for me: even though I have been hearing about it for ages!
Cap Ferret by boat
We decided to access this little paradise with a boat from Arcachon. The boat-ride is not even 20 minutes: you need to check out the departure times (and returns) which are functions of the seasons. It is also possible to come back to Arcachon via the land side but it is longer (and probably more expensive).
Anyway, we were ready to get on board at 9:00 am to head to the Cap Ferret!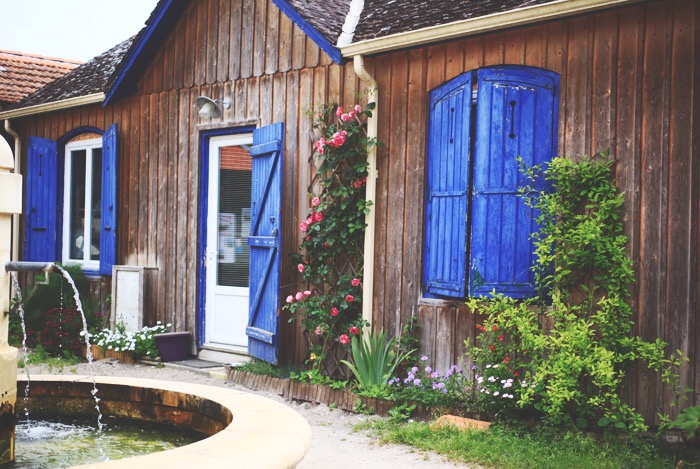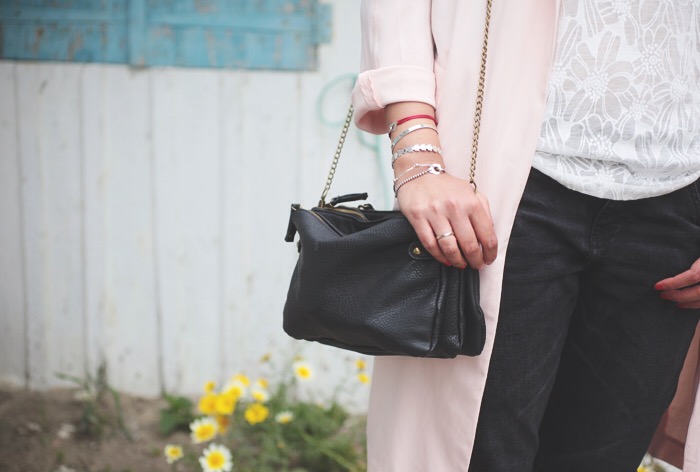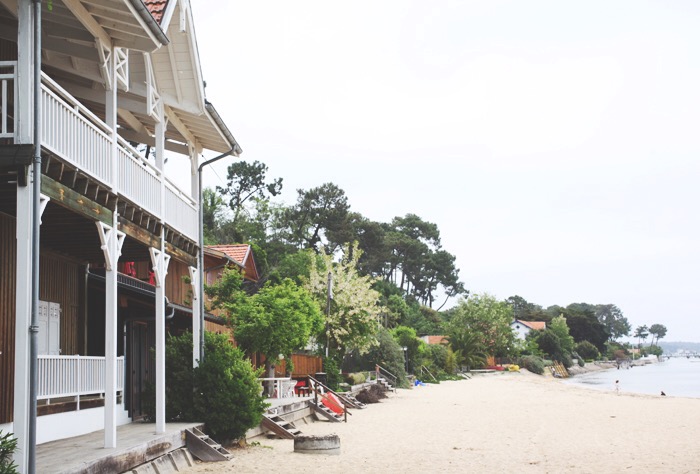 by bicycle…
Out there, to rent bikes seems to be the best idea to visit around.
We wished we could have seen more villages but we were forced to admit that we were as well prepared for 'Tour de France' as an oyster aground on a rock… and, we were more willing to stop by every single place to either take pictures or to eat… This explains everything.
From the pier, we pedaled first to the tip and then headed up to the Village of L'Herbe, to finally ride down again to the tip (to double check if the haze had lifted): not bad, isn't it?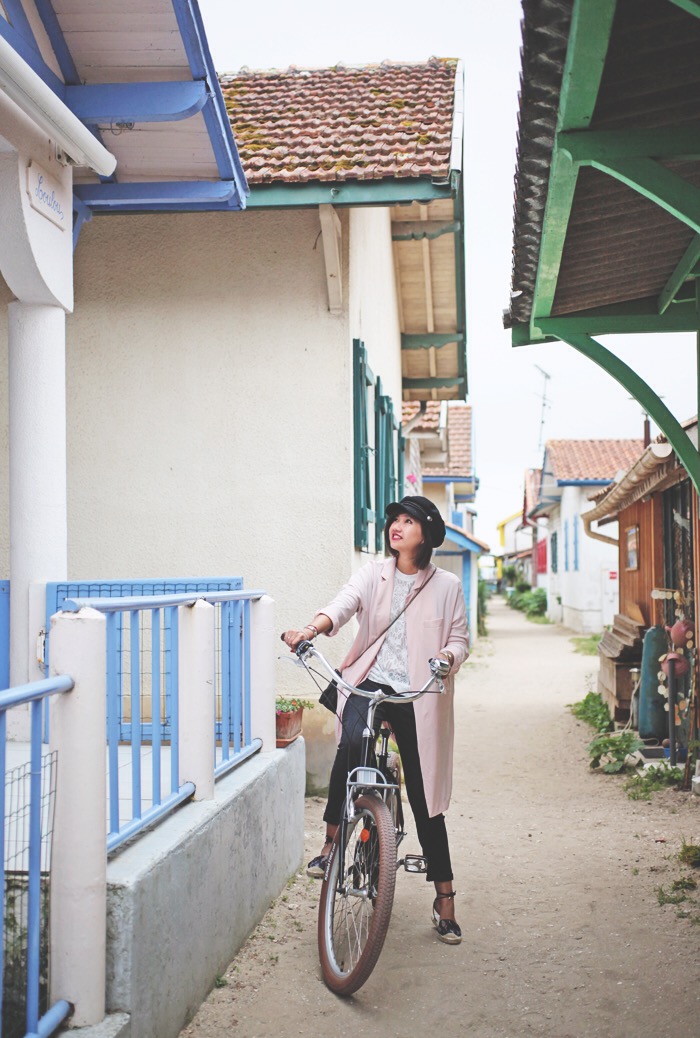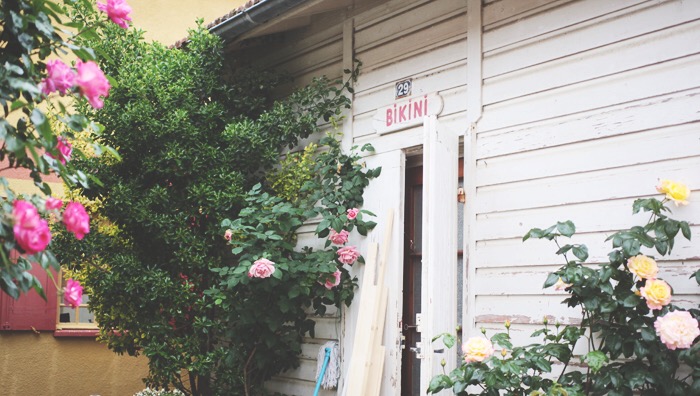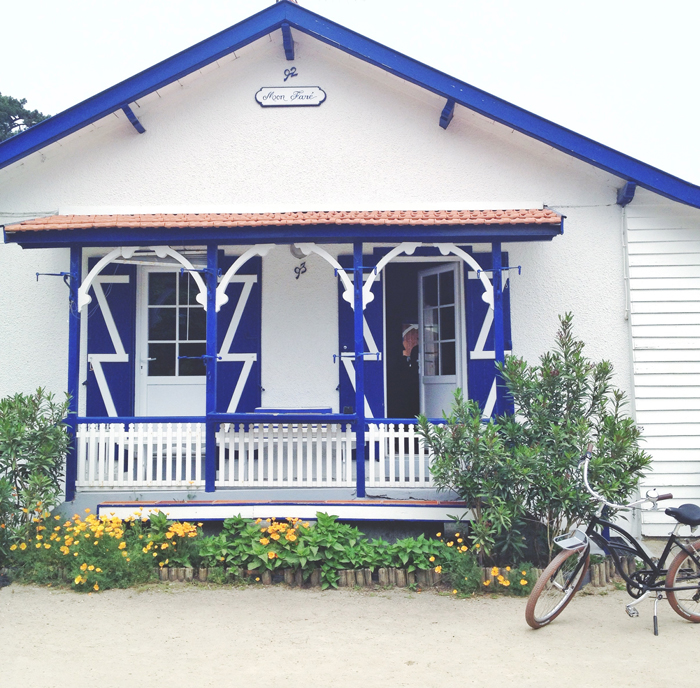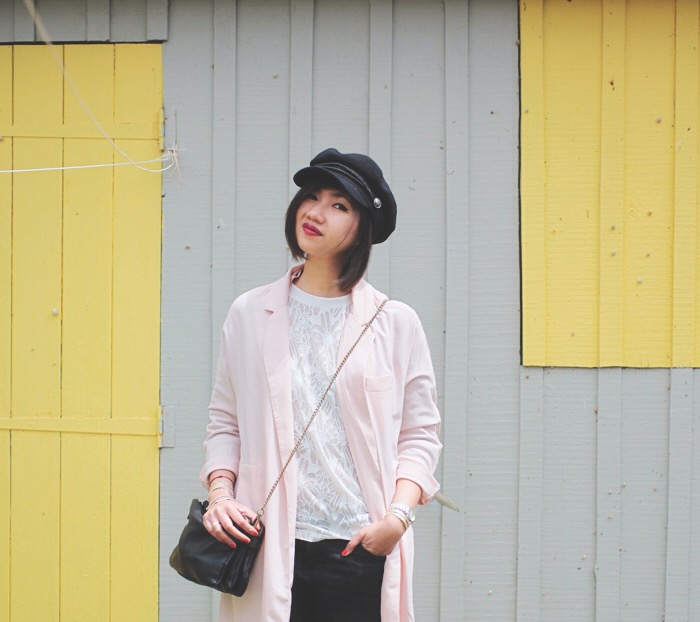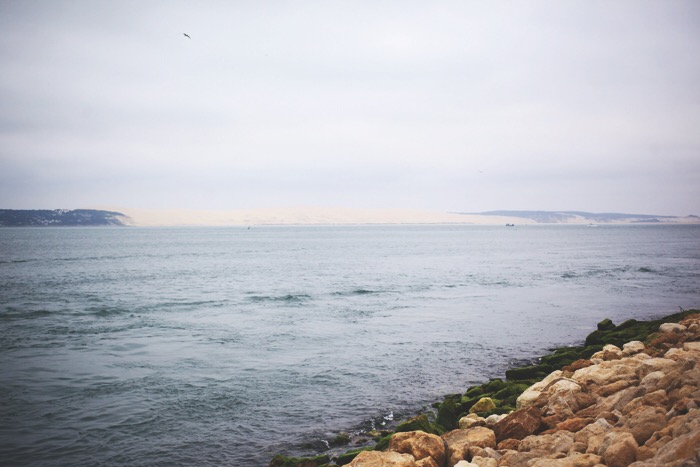 The oyster-fishermen's shacks
What a pleasure to get lost in the middle of colorful houses and oyster-fishermen's shacks in which fishermen offer the fruits of their labor directly in a plate! The freshness settled in along with the charm of a testing with the feet in the sand works perfectly.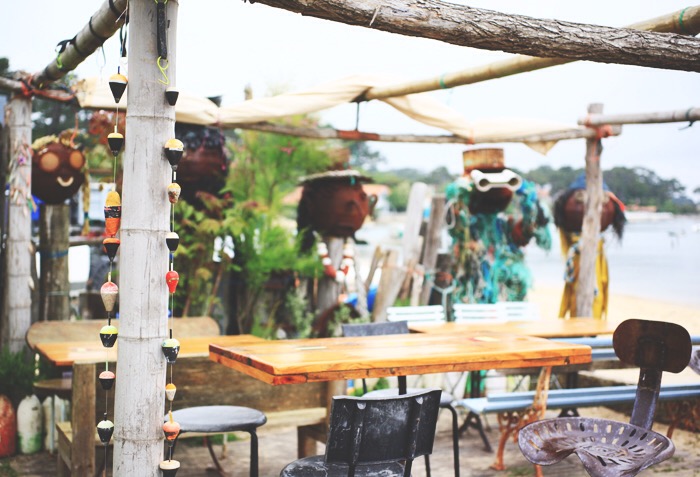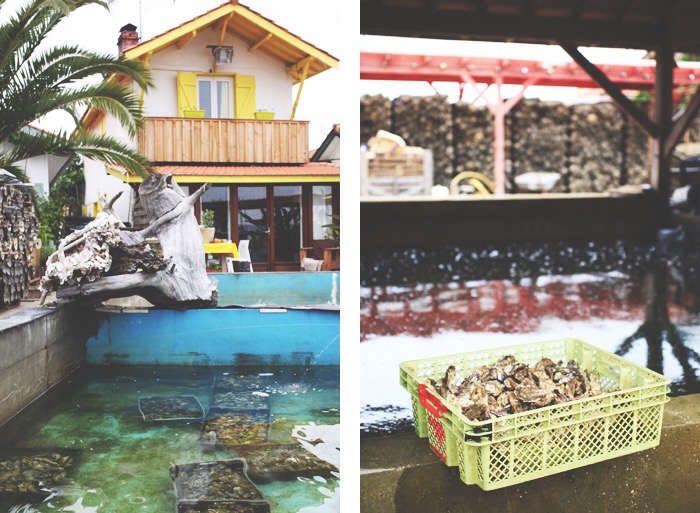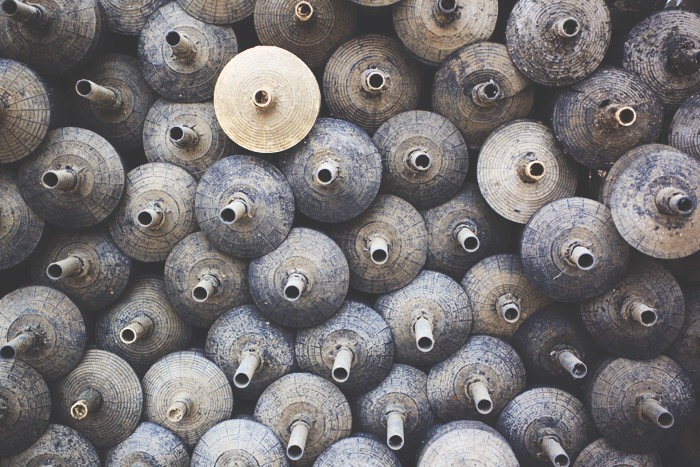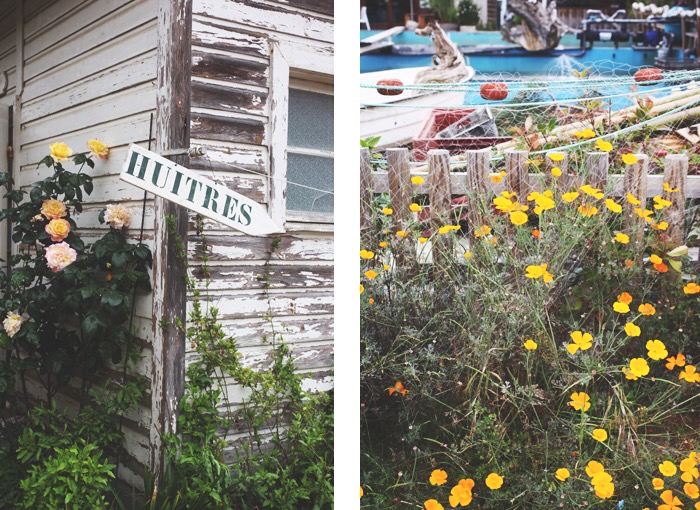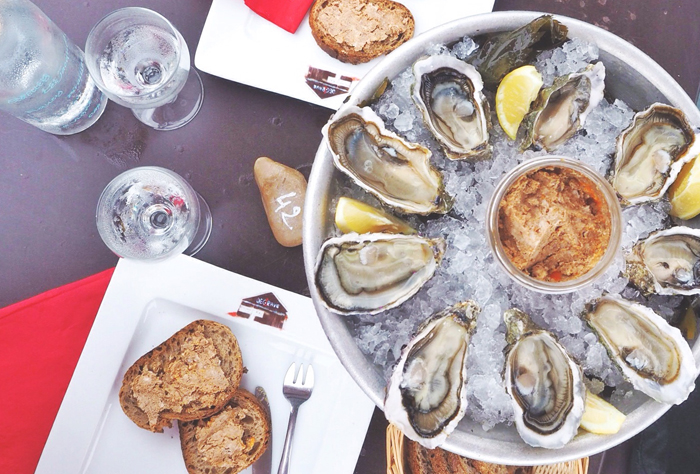 The oysters from the Degrave's shacks and the terrine with Espelette peppers: a delight!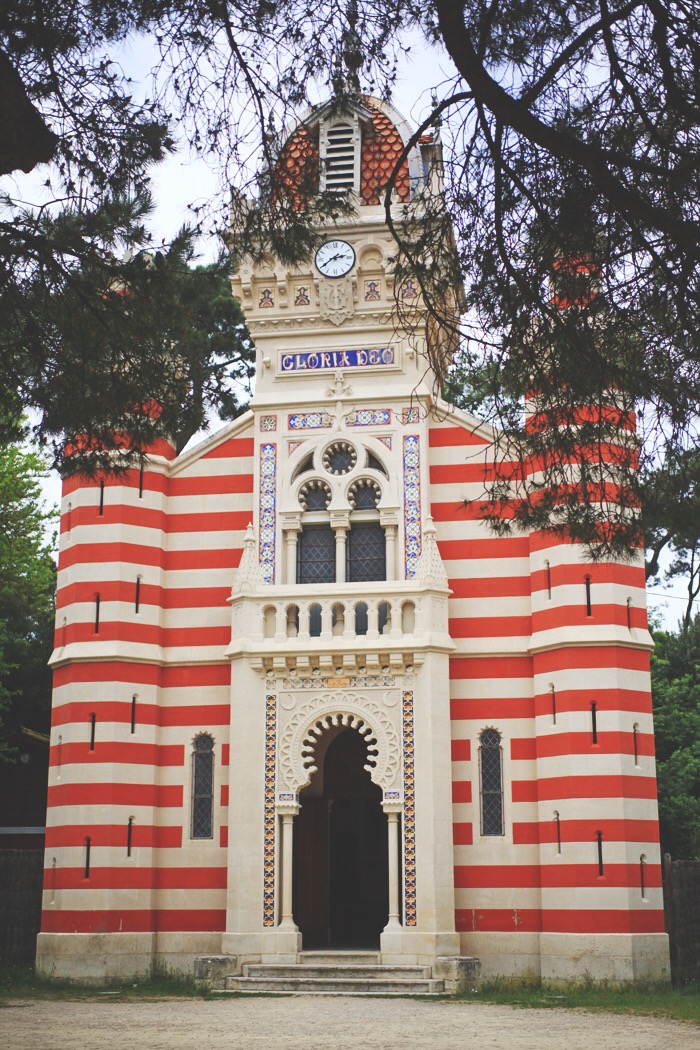 The quirky chapel of the Villa Algerienne at the Village of L'Herbe.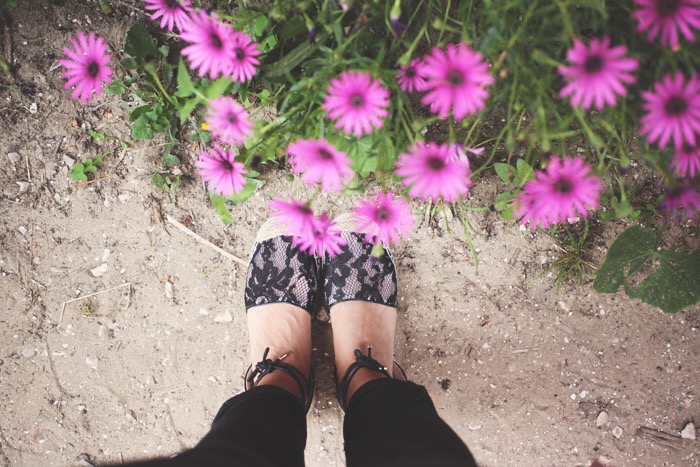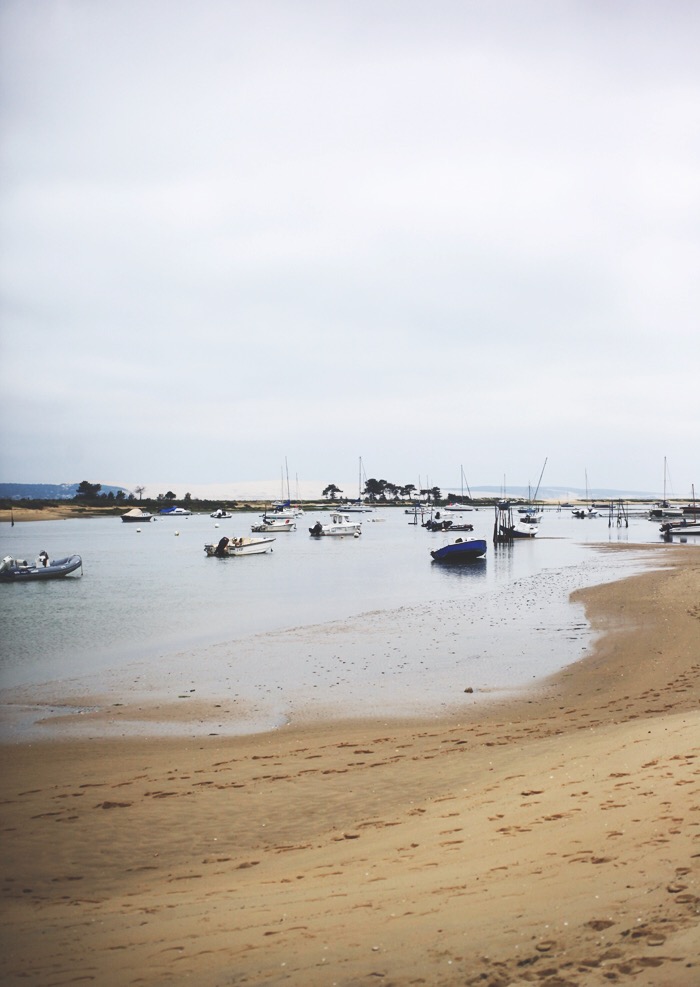 Here are a few addresses just in case you decide to stop by in the region!
SEBASTIEN DEGRAVE's shack (Oyster testing)
8 quartier des Pêcheurs, 33950 Lège Cap-Ferret
Ice cream shop Ô SORBET D'AMOUR (Also in Arcachon and Bordeaux)
50 bd de la Plage 33970 Le Cap Ferret
Café de la Plage CHEZ PIERRE (seasfood and fishes: welcoming a bit unfriendly but the food worth it)
1 Bvd Veyrier Montagnères, 33120 Arcachon
Bar Restaurant LA C(O)RNICHE (amazing view over the Dune of Pilat)
46 Avenue Louis Gaume, 33115 La Teste de Buch
PS: The winner of the  ASOS wedding giveaway is @mamathildou ! Congrats and thanks everyone (I've noticed beautiful ceremony outfits thanks to you !)