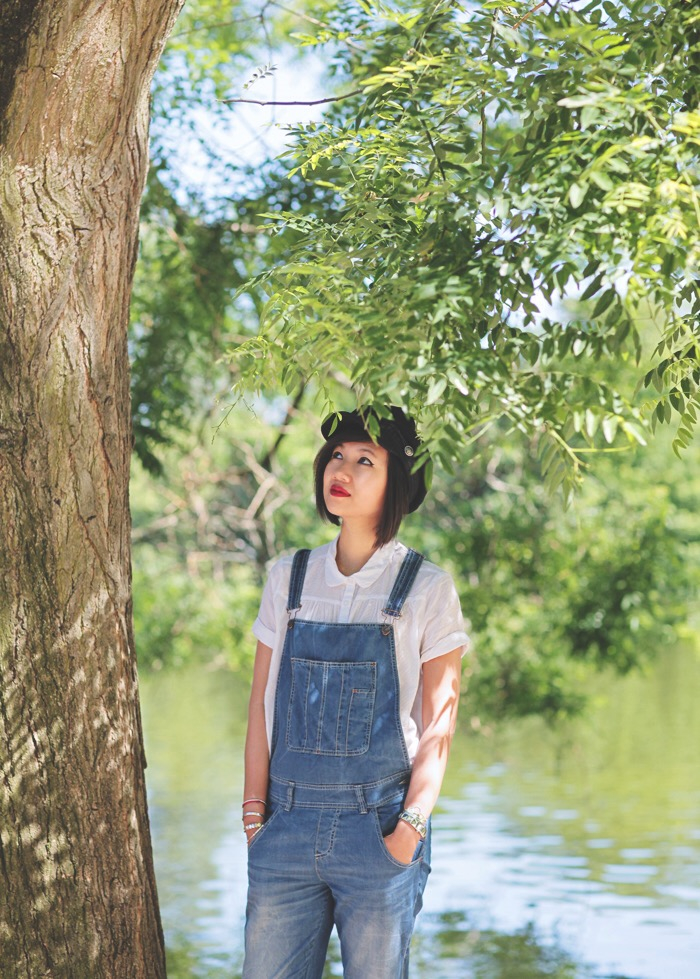 This week will definitely be a "dungarees" week because I move on with a second look in this theme but in a more relaxed look, more "dungarees of the fields" if you want… (fields is a big word because I wore this outfit to take a stroll in the jardin d'acclimatation).
The best thing about dungarees, is really the comfort (except when we have to do a little pit stop "you know where").
But you still need to make sure you feminise it a little (more than the previous that was more chic) so you can avoid to be asked if the painting job for your little one's bedroom is going well.
So proceed with extreme caution, lovely ladies… (English translation by TradIsa)