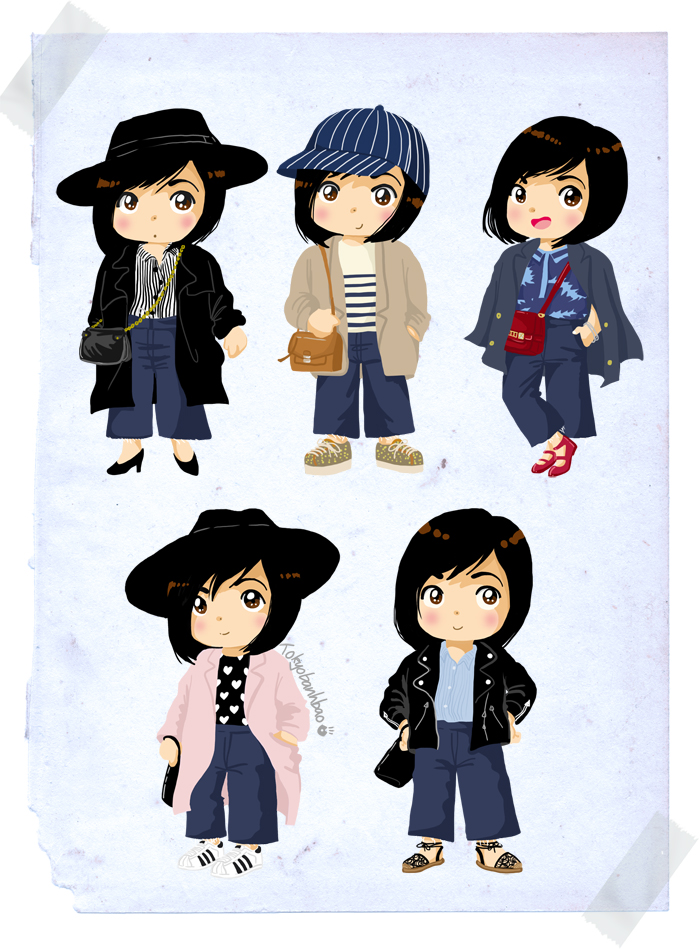 New episode of the "5 ways to wear…" series! After presenting the multiple possible ways to wear a Polka dot jacket, leather pants, let's turn our intention to the large jeans, that I have qualified so far as 'unidentified' but I feel like now you recognize its shape (high-waisted, straight legs 7/8 cut).
As weird as it sounds, it goes along with everything: that is why it was pretty easy to create 5 looks! It can be feminine, casual, sophisticated: a useful flexibility when you are hesitating in front of your wardrobe.
Which one is your favorite look ?
Last time I had asked you to choose your favorite outfit: let's see today which look is the most-liked: the one that will get the highest number of votes will be added to the changing Tokyobibi you see on my sidebar. As for me, I already decided but I won't say anything!
Looks IRL
Look 1 : here
Look 2 : here
Look 3 : here
Look 4 : here
Look 5 : here