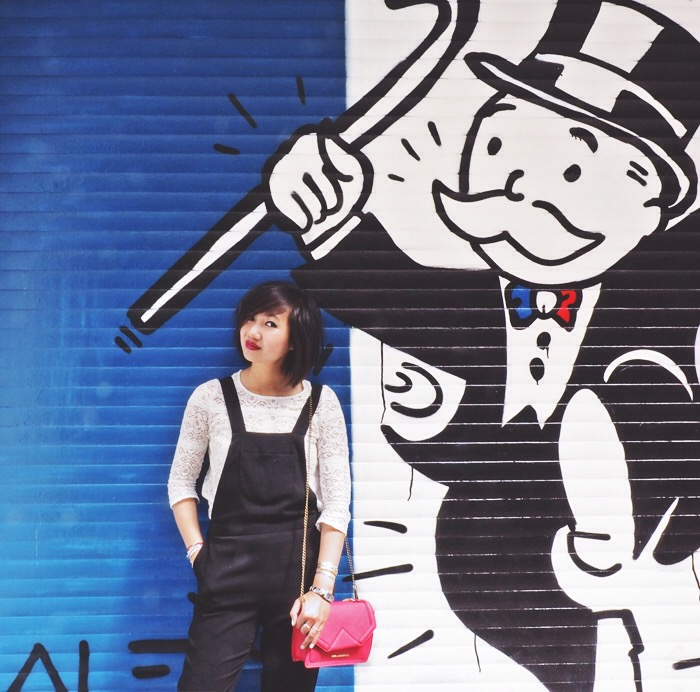 I told you, you would see my dungarees often this summer (Hooray! We can finally call summer… summer!). This time, I wanted to show you a more feminine facet but still comfy, you know me now.
Here are a few pictures taken in front of the graffiti painted by the artist Alec Monopoly, which will reawaken the nostalgic memories of crazy parties of game, made of unaffordable property transactions, and "Do not pass Go. Do not collect $200" moments.
Chance !
Small touches of lace and fuchsia, here is how I was dressed up for the visit of Gabrielle Chanel's apartment, 31 rue Cambon, as well as a very nice (and athletic) party at The Grand Palais. This day, I apparently got the chance to draw a Chance card.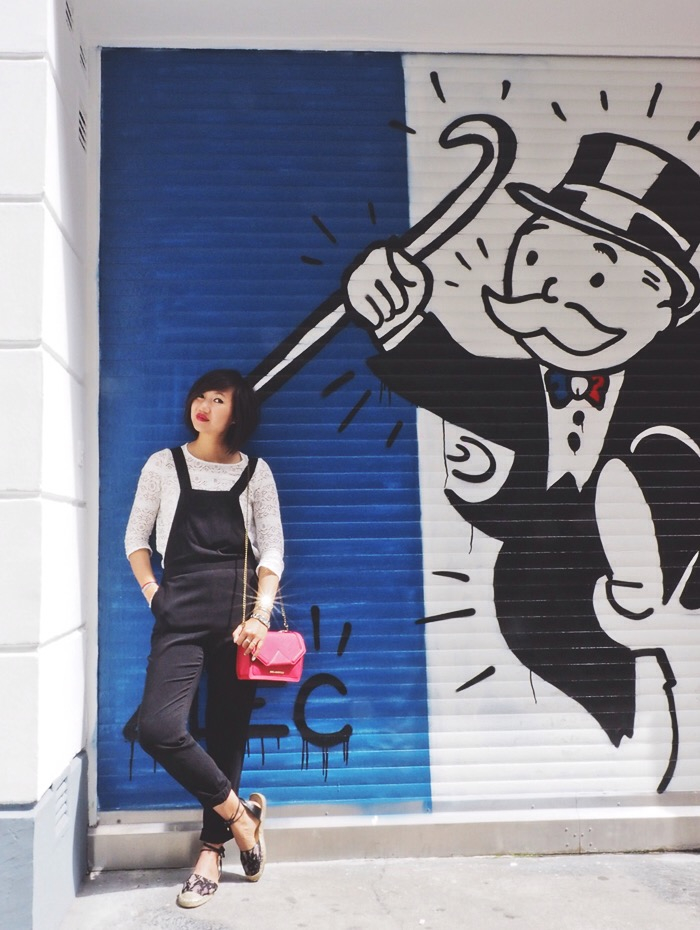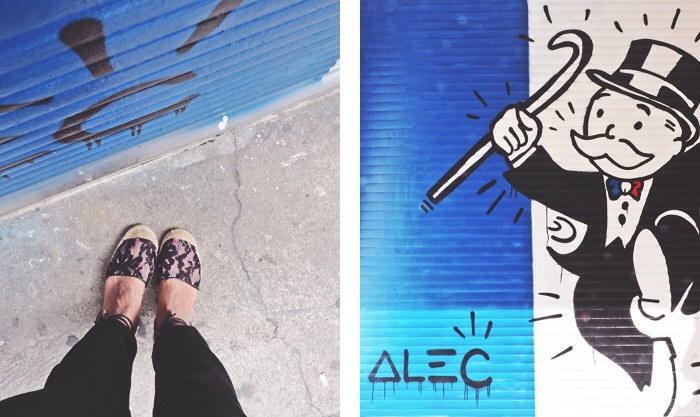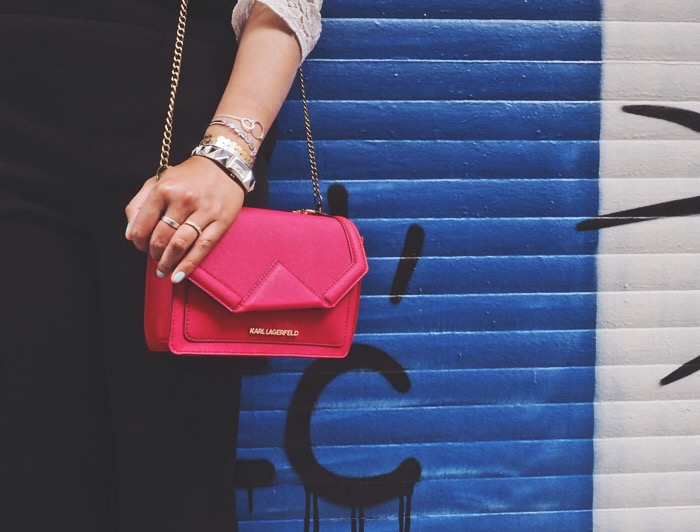 (Pictures taken with OLYMPUS Pen E-PL7 camera
+ M.ZUIKO DIGITAL ED 12-40mm 1:2.8 lens)