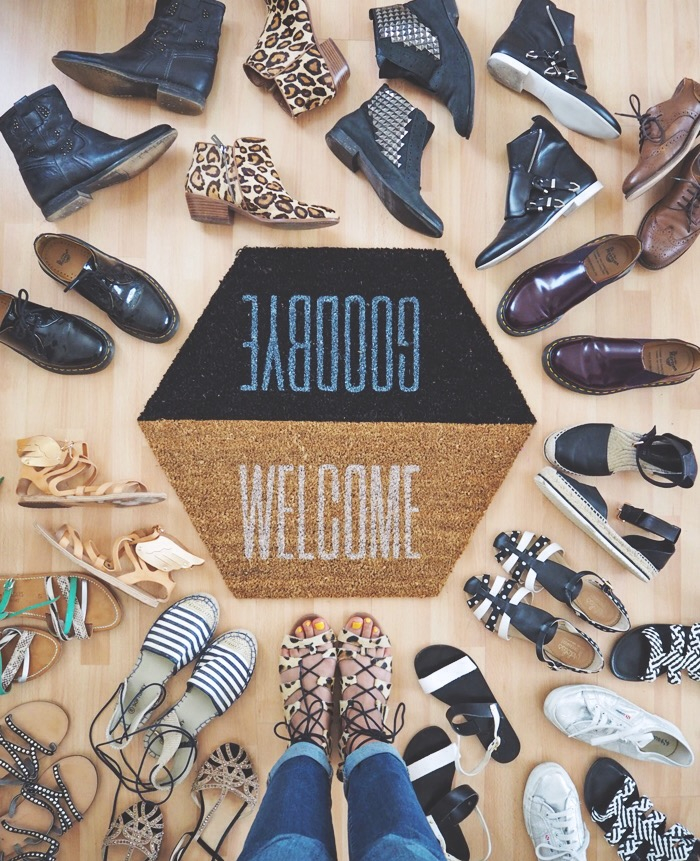 Doormat Bloomingville
I recently cleaned out my shoe closet, in an effort to organize it for the upcoming summer season, even though I'm not quite sure summer is here to stay yet…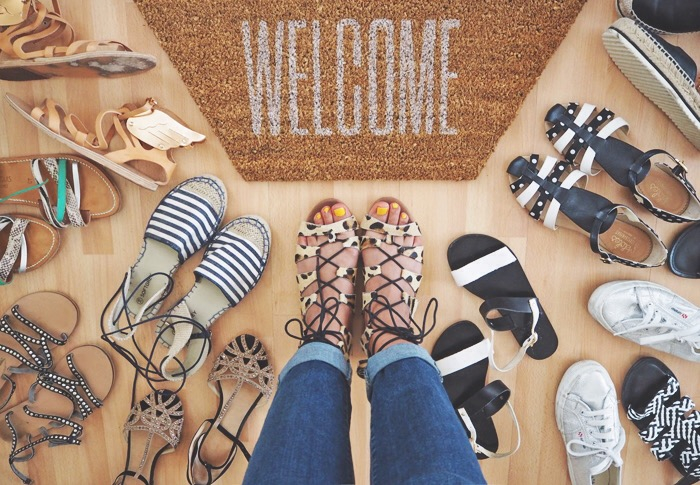 Doormat Bloomingville, winged sandals Ancient Greek sandals seen here, Snake sandals K Jacques seen here, Studded sandals Topshop seen here, Espadrilles Soft Grey (45% off) seen here, Flats Zara seen here, Leo sandals Soft Grey (35% off) seen here, B&W sandals Ancient Greek Sandals seen here, Silver sneakers Superga, Braided sandals Topshop seen here, Sandals Tokyobanhbao x Maloles seen here, Espadrilles Miista seen here
As always, it's rather difficult for me to part with shoes, even if I don't wear them all that often. My motto is you never know when it might be back in style or when I might need it for a specific outfit (it's a disaster for my closet, to say the least).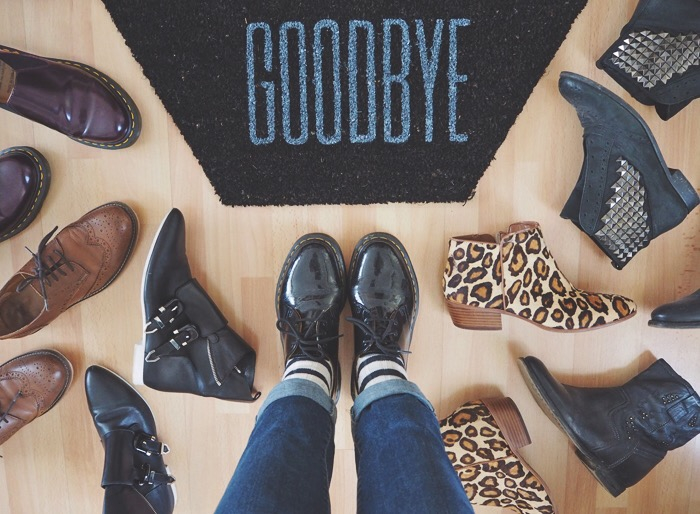 Doormat Bloomingville, Shoes Dr Martens x Comme des Garçons seen here, Brogues ASOS seen here, Boots Balenciaga seen here, Brogues Dr Martens seen here, Leo boots Sam Edelman seen here, Boots Soft Grey (55% off) seen here, Studded boots Sam Edelman seen here

One thing I did though was store my shoes and other winter boots away and make my sneakers and other summer sandals more accessible.
In this post, you'll find a couple summer shoes defying the winter shoes team, the latter team should be saying goodbye to me until fall (…we shall see if theory meets reality!) (English translation by Bleu Marine)