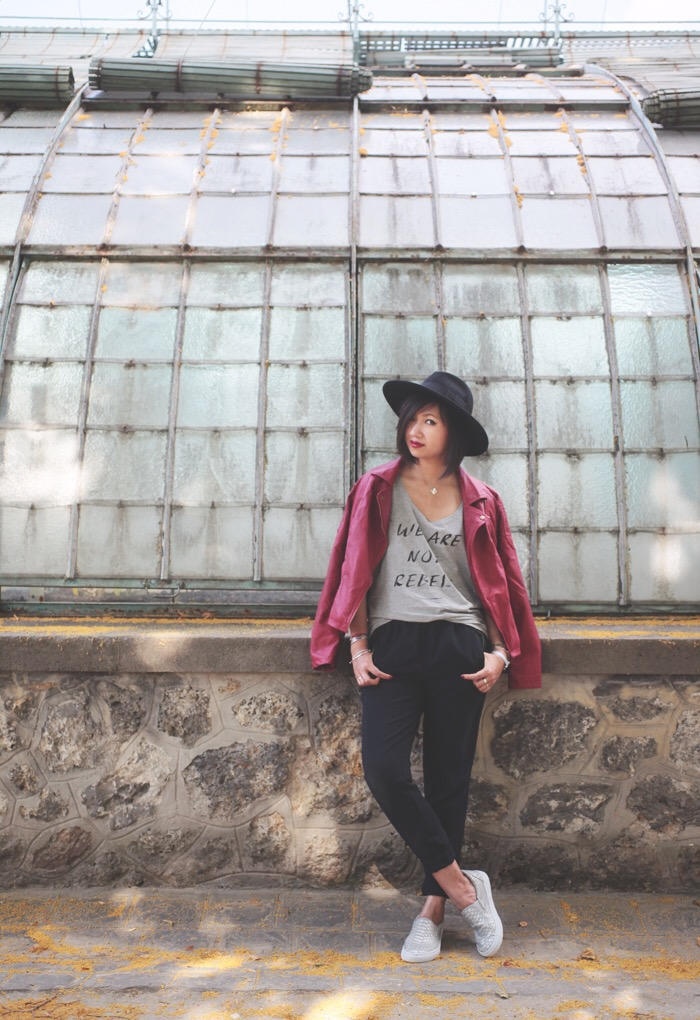 Festival season is in it's hight everywhere but the one I am particularly watching out for is Rock en Seine at the end of August.
Kasabian, The Offsprings, Interpol, Marina & the Diamonds will all be there (with many others) and having missed the latter's show last May, let's say I am very keen to check them out there !
My "Rock concert" outfit
Bonobo Jeans is sponsoring the festival and asked me to come up with a special outfit for the concert with the tank top from their Festival capsule collection.
I took myself to their Étienne Marcel boutique and accepted the challenge.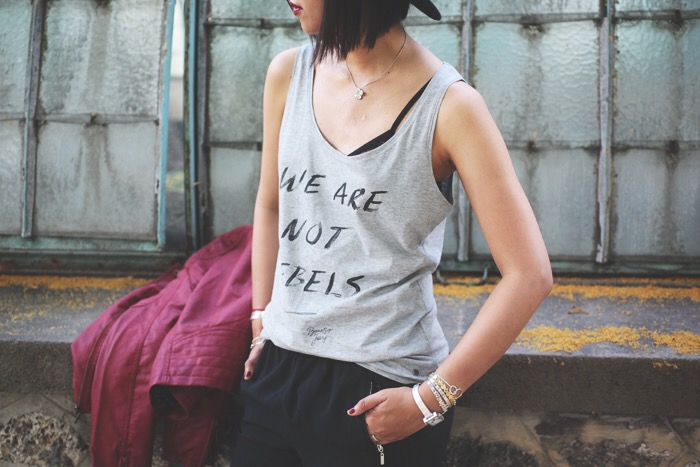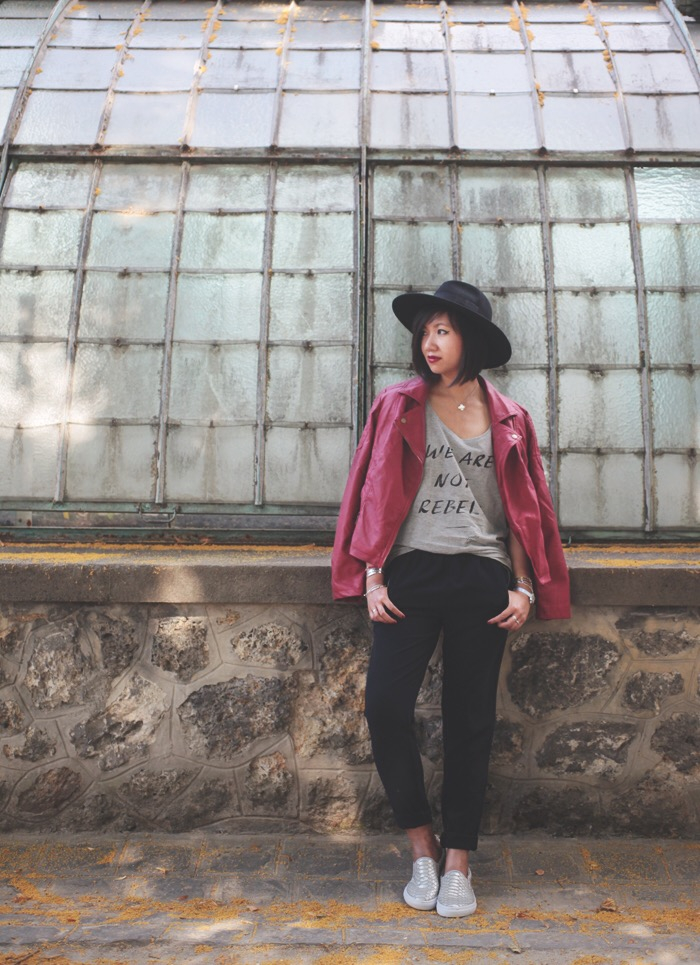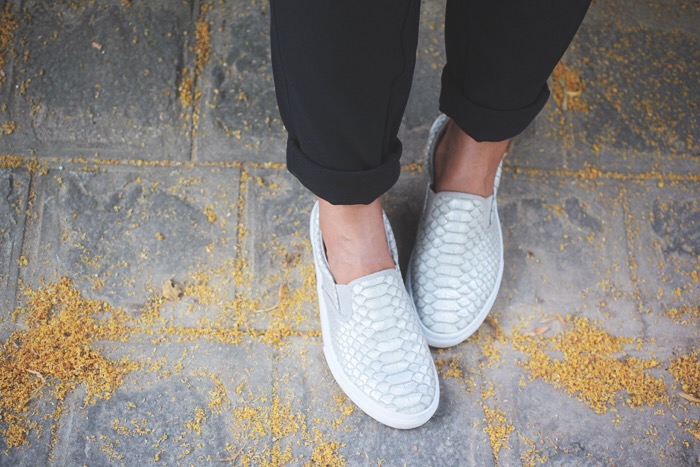 I imagined a comfortable outfit:
In the program, zipped pocket joggers (to avoid bringing a a bag and have free hands), soft slip-ons to jump around and not get our toes crushed (forget sandals) and a biker jacket in case it gets a bit cold in the night (and to have more pocket space).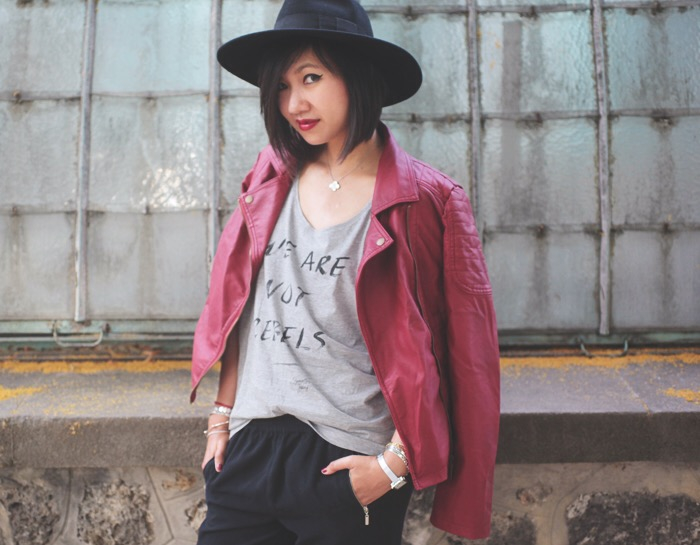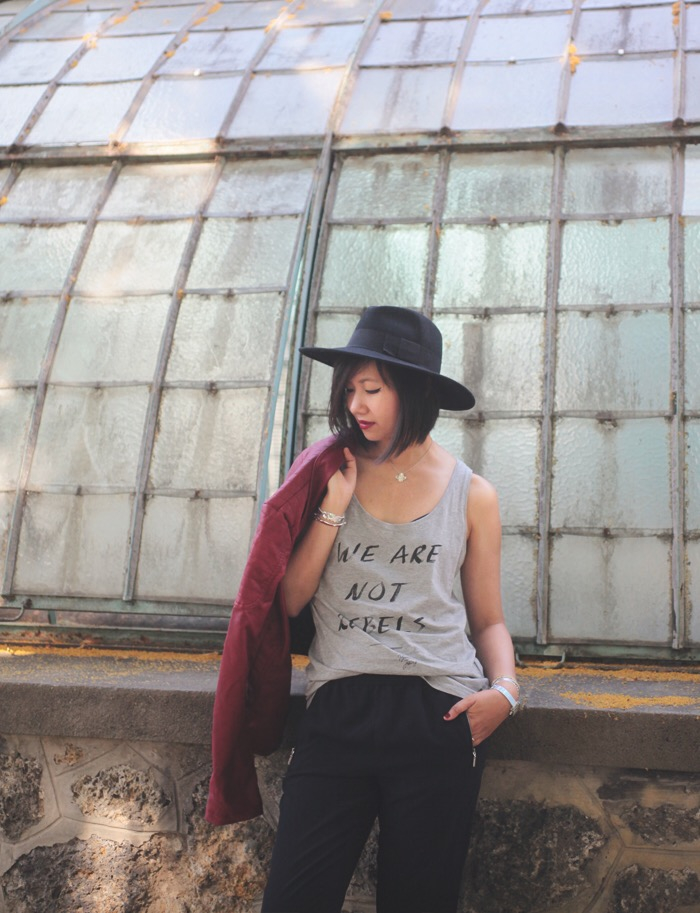 Rebel or not ?
The message "We are not rebels" on my tank made me smile because in a time where the "Bad Ass" attitude is very in, it's almost courageous to admit not being a rebel.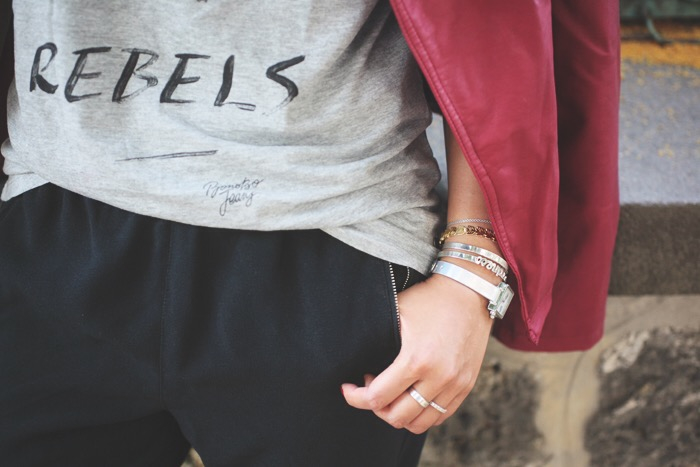 As for me, I admit everything, I am not anyway a rebel.
I am the kind to follow rules but I am not docile on every point (otherwise it would be quite boring, don't you think ?) : I would put me in the category "disciplined student with a slight naughty side".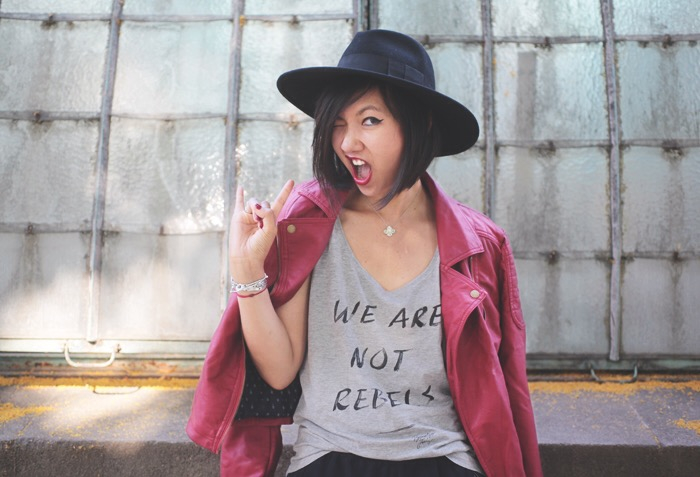 About the last picture, I tried to get the rebel out of me : very credible ! (English translation by TradIsa)
(This post was published in collaboration with Bonobo Jeans®)