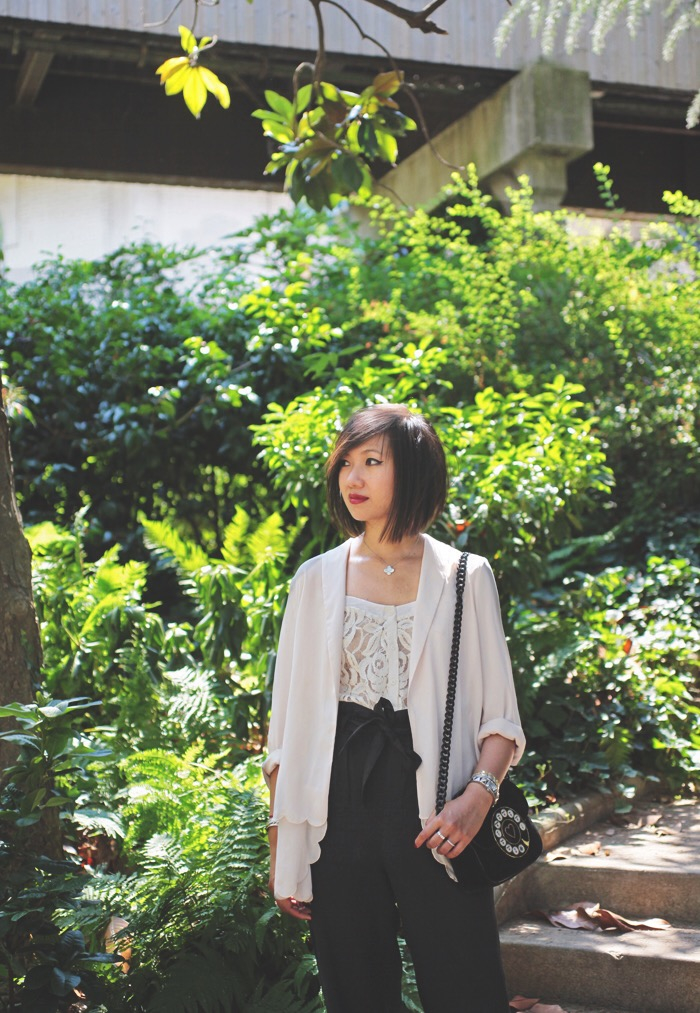 Attention please! This is the ultimate post with this haircut because, as promised, I had my hair cut last week.
This angled-bob, I only say goodbye to it for a few months because I am already thinking about adopting it again this winter (if the new growth is not capricious!). Anyway, I really enjoyed having my hair a bit longer (at least, when wearing beanies or hats) but summer temperatures quickly convinced me that it was finally time to change.
While waiting to rediscover my short hair, here is the outfit I was wearing for the workshops, exhibition and chatterings at the Louis Vuitton family's garden party in Asnières. You might have already seen a few glimpses on my Instagram account.
This day, when the weather decided to be mild, with a more than appreciable light wind, to enjoy the short break in the middle of this heatwave.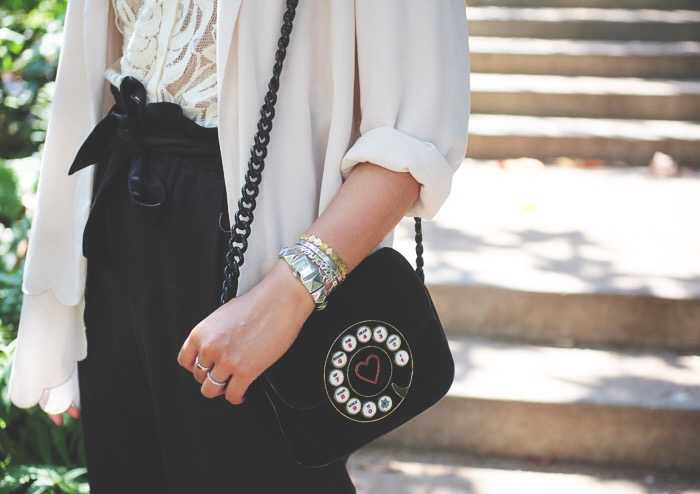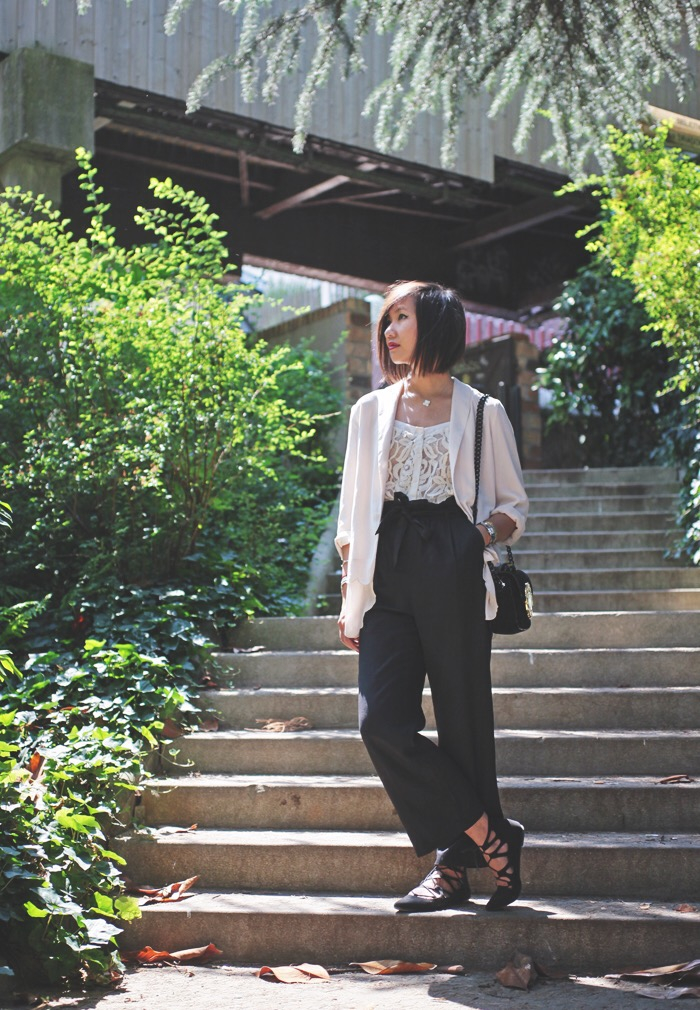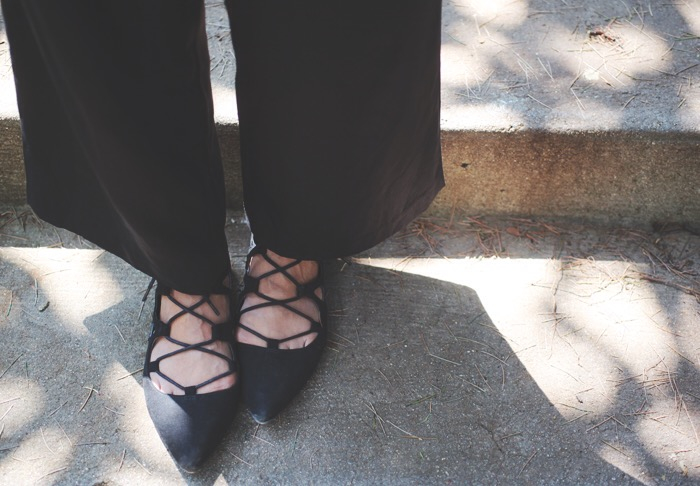 ---
My Outfit
Blazer H&M Conscious (2011)
Lace top Kimchi Blue (2011)
Pants Monki (already seen here)
Bag Charlotte Olympia
Flats ASOS (already seen here)
Bracelets Dinh Van, Mya Bay
Karl Lagerfeld
Lipstick « 16 Place Vendôme 364 » Color Riche L'Oréal
Eyeliner Super Liner Black Lacquer L'Oréal
Nailpolish « 853 Massaï » Dior