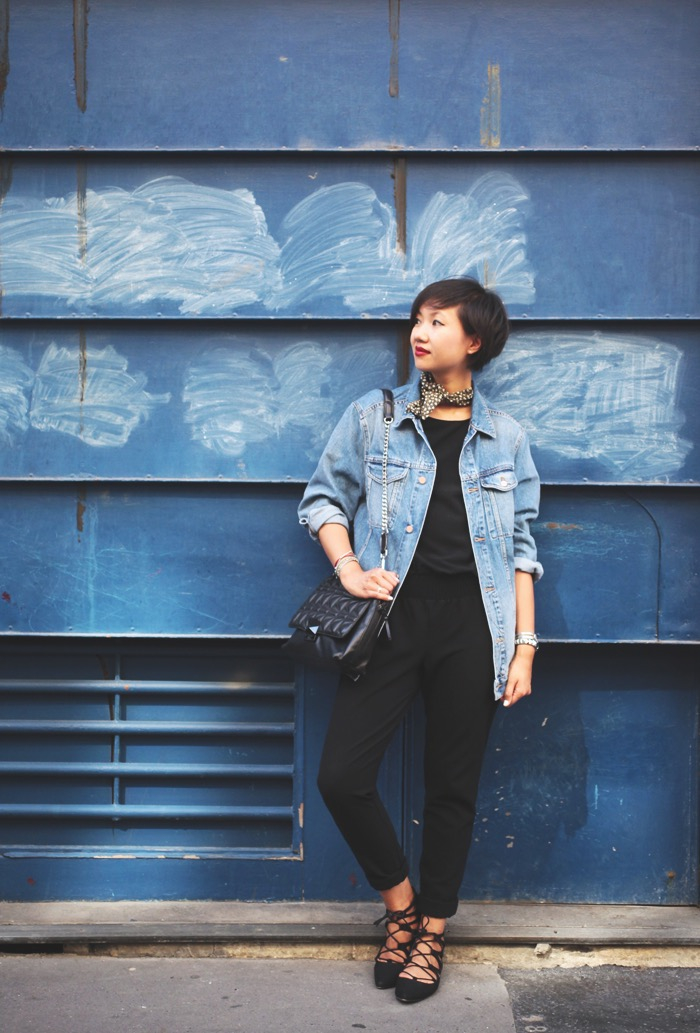 Are you ready for the month of September? Personally, since I haven't really left, it is pretty easy, I am more than ever ready. Regarding my look, for this autumn (good mood ruined), I decided to invest in a denim jacket but not with just any cut: the over-sized cut.
This is the beloved cut of TV characters from our favorite '90s Shows (I can still picture Brenda Walsh wearing it). It is less feminine than its sister the adjusted denim jacket, but it has a bit of the 'tomboy' style that I was looking for.
I must wear it quite a few times in the coming months, so you will have time to judge it.