September always goes along with "New Collections" and without transition, let's jump into the autumn season with this look!
Actually, La Redoute asked me to select my favorite clothes amongst its autumn-winter 2015-2016 new collection, so I opted for this coat and these grey tweed pants (that goes pretty well with the weather on the pictures).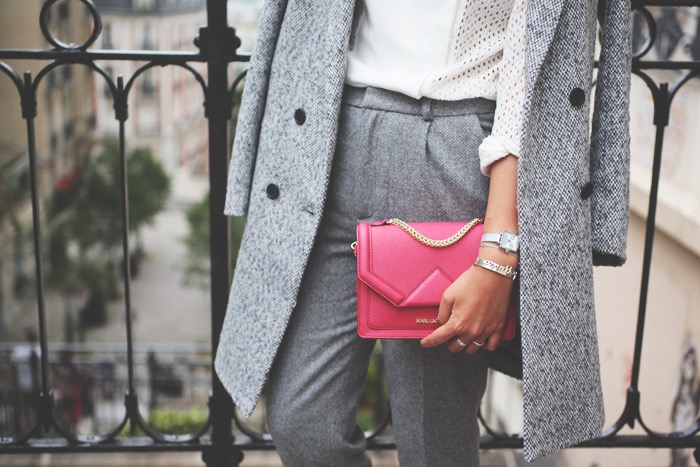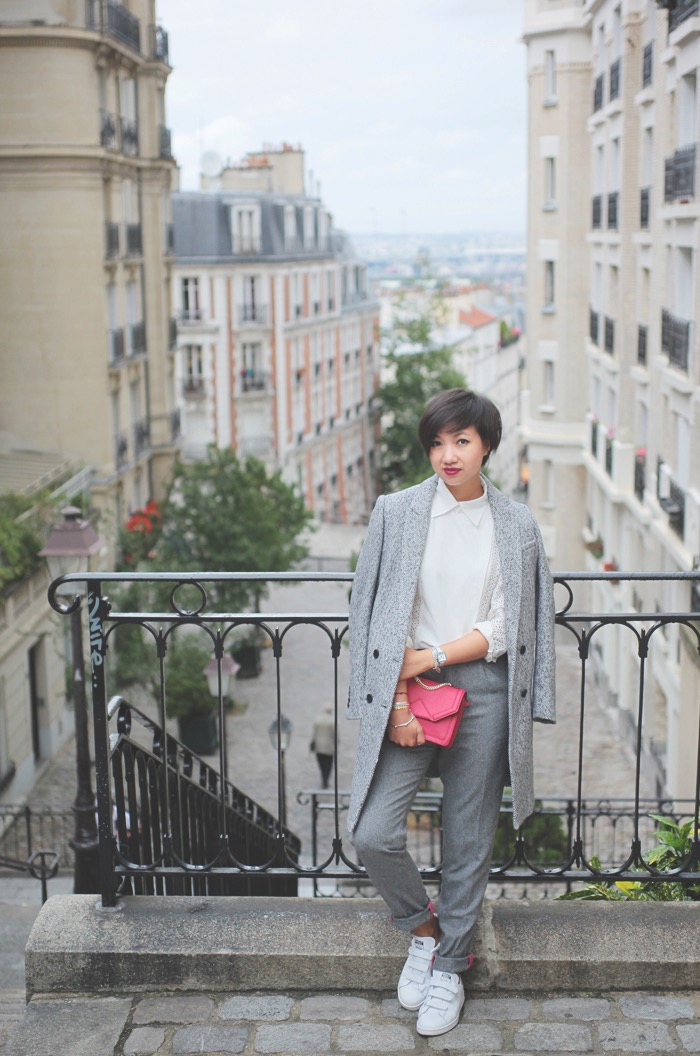 To break the morose side that we usually assimilate to the grey color (even if I think this color is very chic and second to none), I added a light touch of Fuchsia on the lips and the bag. My trousers hems wanted to match… It couldn't be better.
And as always my Stan Smiths with velcro and a white shirt from the designer Coralie Marabelle for La Redoute : a classic cut but at the same time original. I feel like stylistically, this autumn won't disappoint me.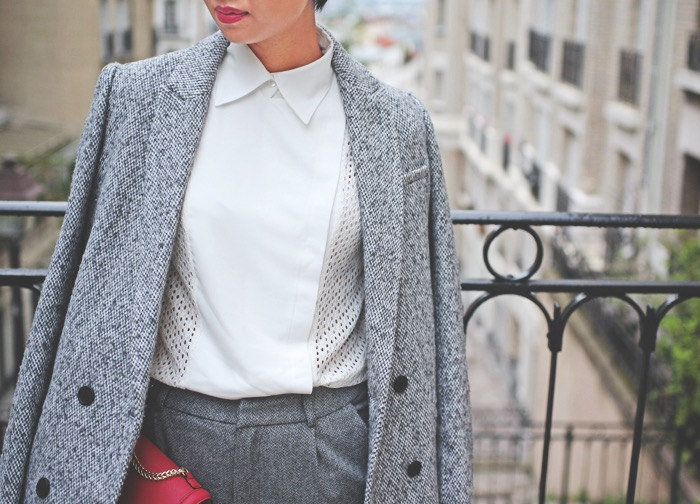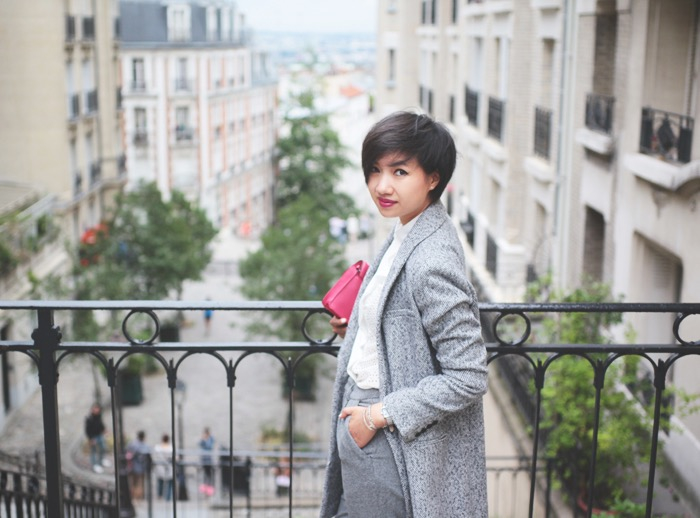 (This post is in collaboration with La Redoute®)