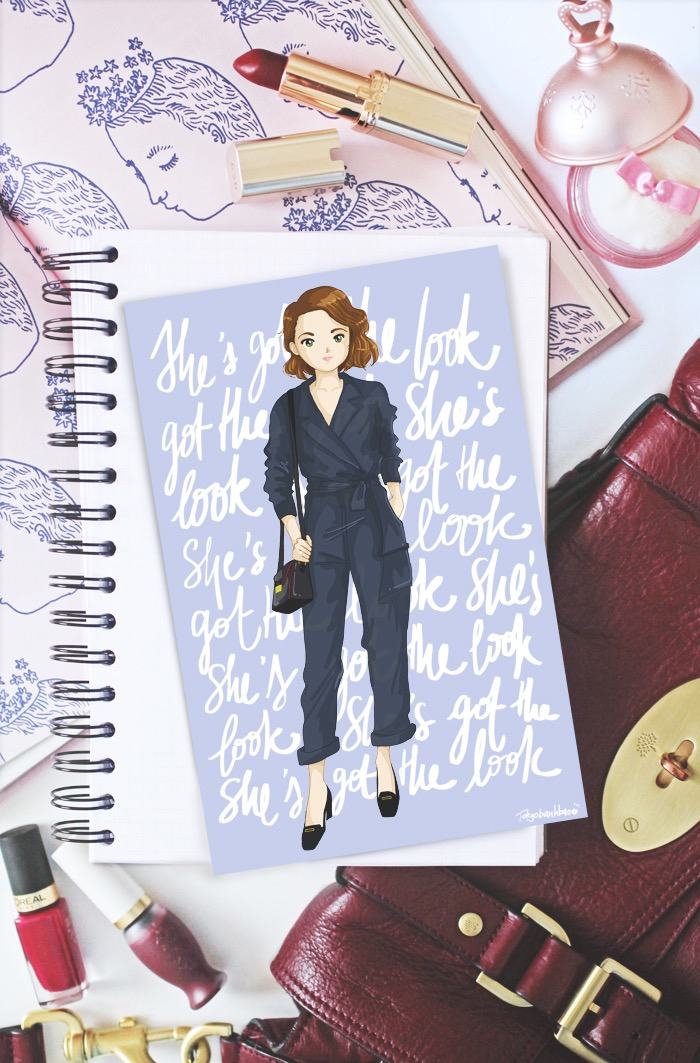 I just realized that the last "She's got the look!" I posted dates back to last January! Wow! Time sure flies! I'm drawing a lot for work lately, but I haven't been very regular with illustrations on the blog … so sorry!
That said, I did try and take the time today to post our traditional "guess who?" with a young woman we all know.
She's not a blogger, but I think I could probably draw a hundred of her looks – that's how inspiring she is. I decided on the one you see here because I found it illustrated the simplicity I'm trying to reach style wise. Feminine yet not too much, elegant but not stuck up…There are a couple clues in the drawing … it's too easy! (English translation by Marine)
2015/10/19 Edit : Congrats (almost) everyone ! It also Alexa Chung indeed ! (at the Topshop Unique SS16 show ) : Special congrats to Sophia who was the first to find the good answer !