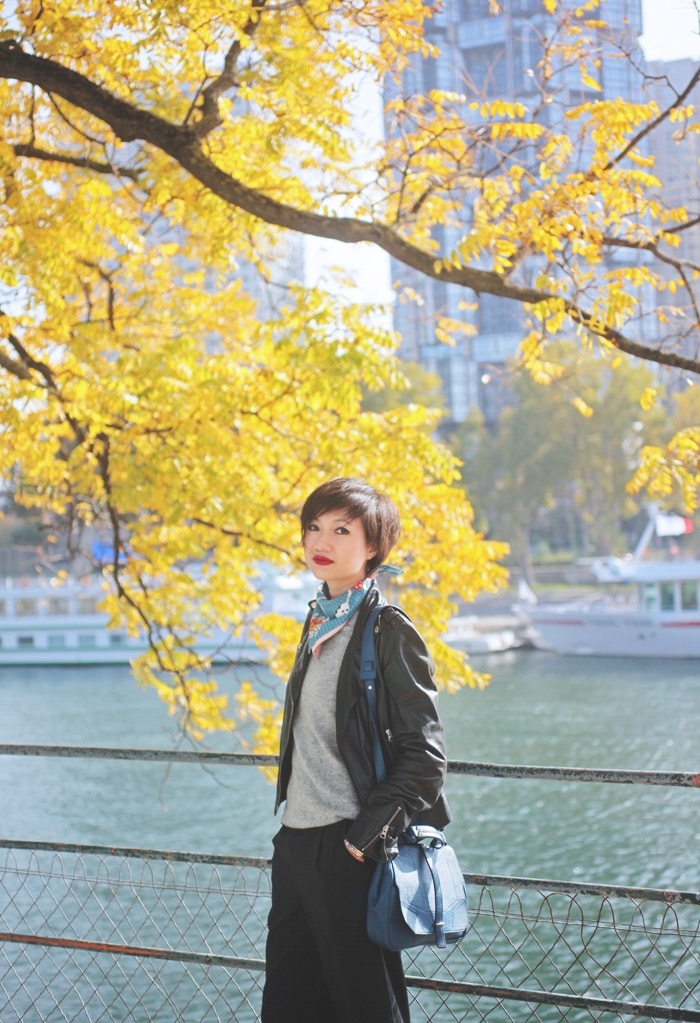 Thanks to these automnal pictures, I want to show you a look worn a week ago (before the Parisian cold snap). Made with a mix of old and new things:
– A scarf that must remind some memories for whom who started following me in 2007 since I was already wearing it on my old blog (at that time, I had found it in a ephemeral sales of Japanese products at Le Bon Marché): it was only waiting for the mini-scarf trend to come out again!
– Culottes that I can also wear in a warmer way with boots or Dr.Martens and socks. For the rest of this outfit, you may already know everything !
… except the ballerinas ! I totally gave in when I saw them on ASOS. They make me think about the emblematic ballerinas from Charlotte Olympia (that I've always hesitated to buy) but their shape is different because of the straps and their blue eyes. Cutes and comfortables, we can't resist! (English translation by Quiterie)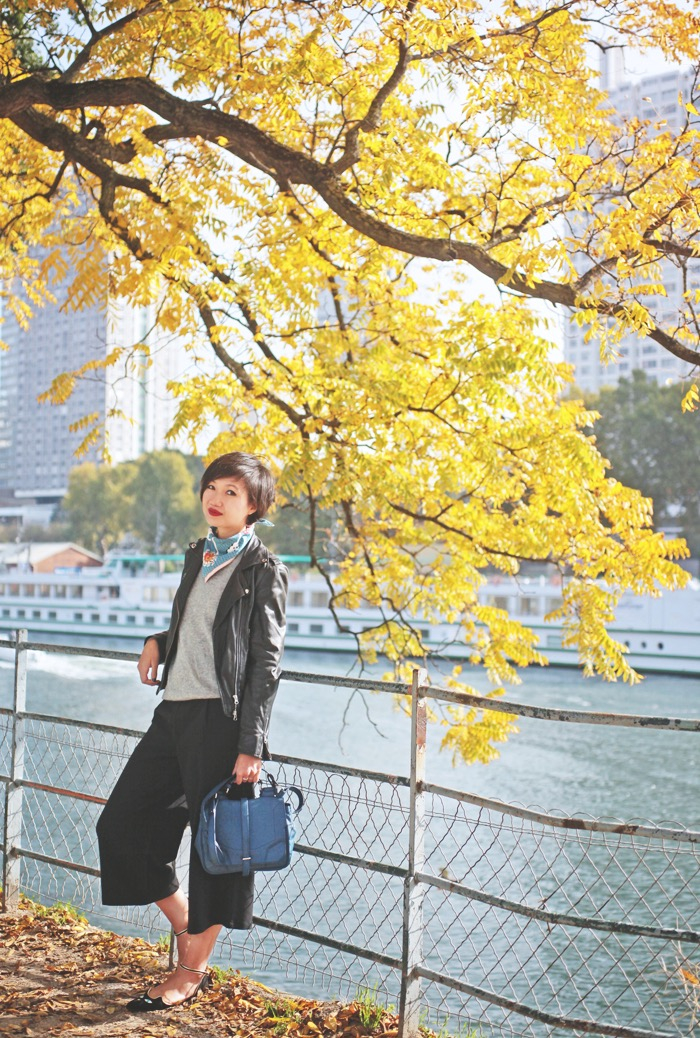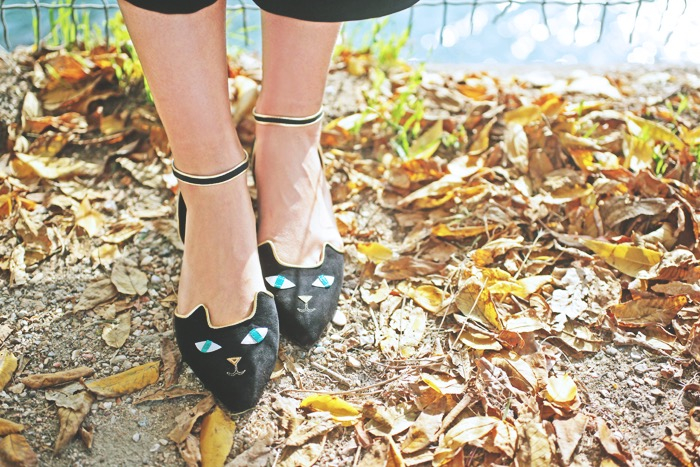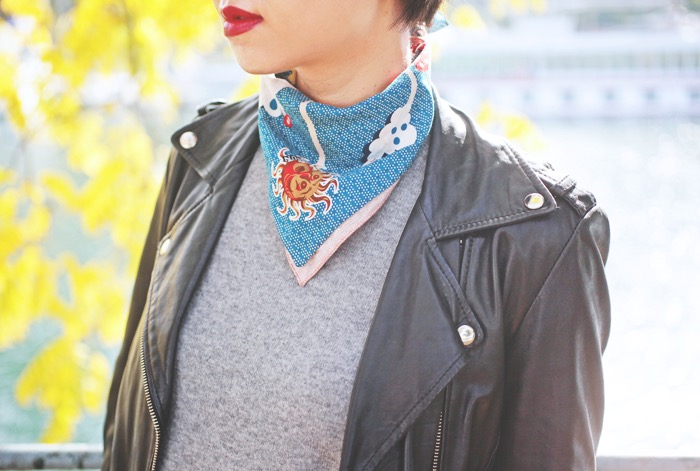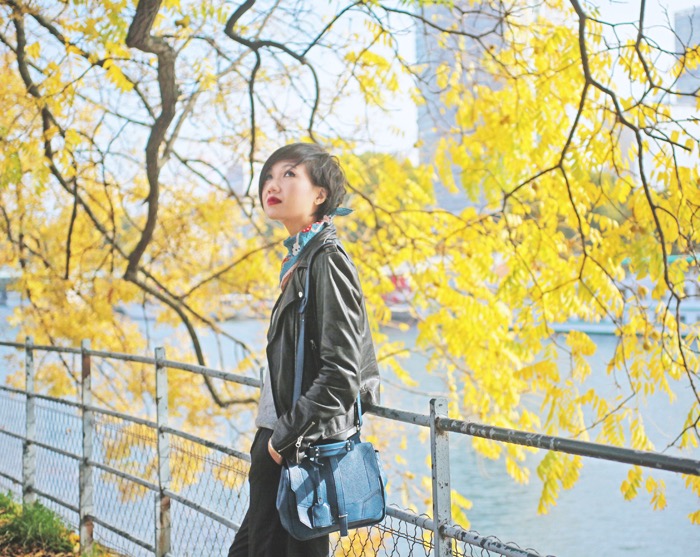 ---
My Outfit
Scarf Merci Beaucoup
Cashmere jumper R Essentiel (22% off)
Biker jacket Paul & Joe Sister
Culottes Vila
Cat ballerinas ASOS
Bag Florian Denicourt (already seen here)

Lipstick « 16 Place Vendôme 364 » Color Riche L'Oréal Paris
Eyeliner Super Liner Black Lacquer L'Oréal Paris