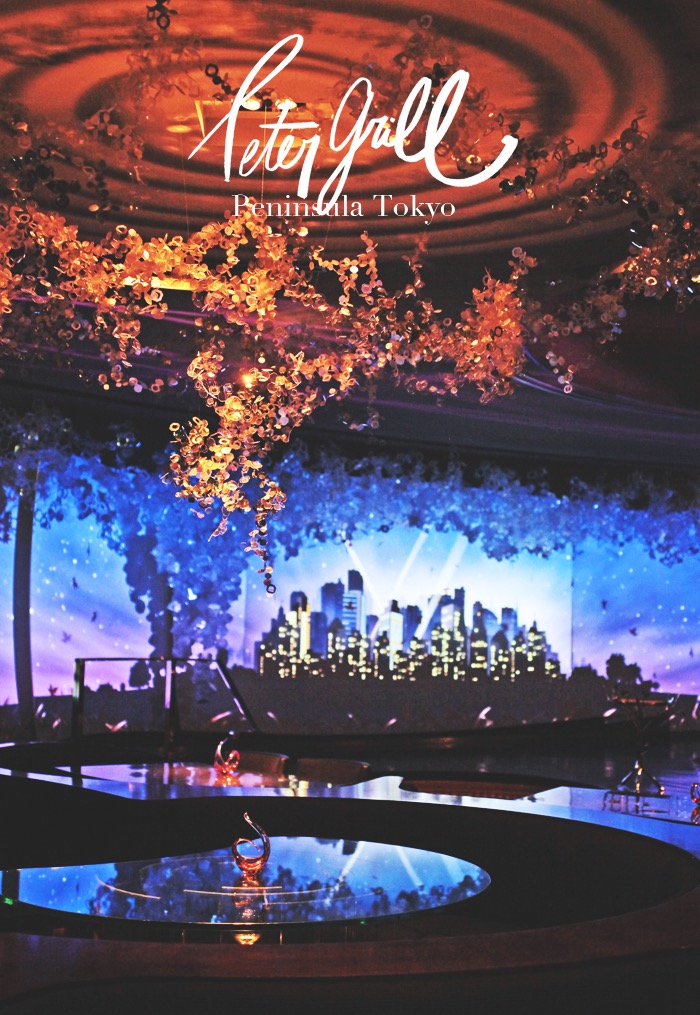 While I was traveling to Tokyo, I had the honor to be invited to savor an exceptional meal at the restaurant Peter Grill, led by the Chef Jun Ishii.
Located on the 24th floor of the Peninsula Tokyo hotel, the restaurant offers an amazing view of Tokyo and the Imperial Palace. This restaurant is just perfect to celebrate an event, or just for the pleasure of treating yourself. Anyway, that day, my SO and myself really enjoyed every minute spent up there, whether for the ambiance and the content in our plates.
Lighting effects and stunning view
When we arrived at the restaurant, the softer ambiance was a bit impressive but the waiter easily made us comfortable with his smile and showed us our table with a view of the Tokyo's Imperial Palace gardens. Wow. Magical.
He took the time to explain the menu and different specialities of the place.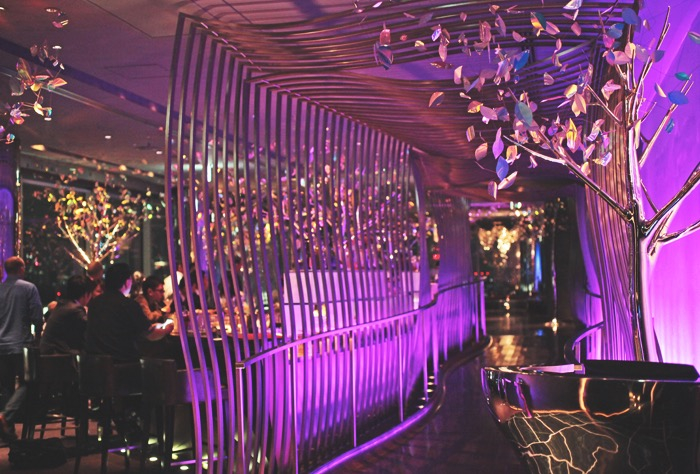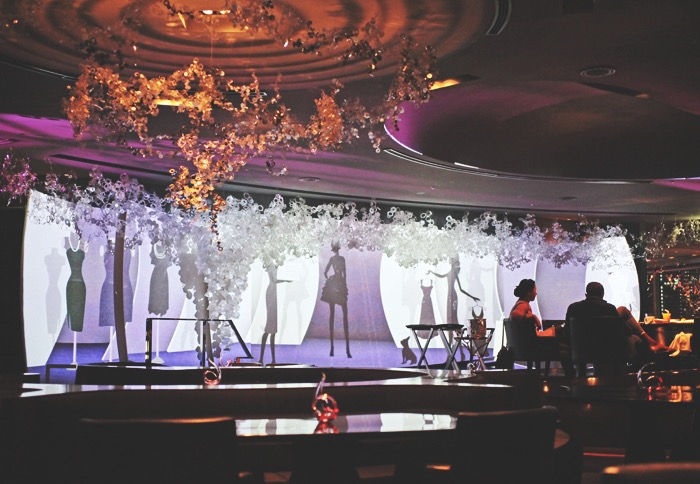 As we could guess with the name of the restaurant, meat was clearly very important and more specifically the Japanese beef (wagyu). Different varieties are proposed.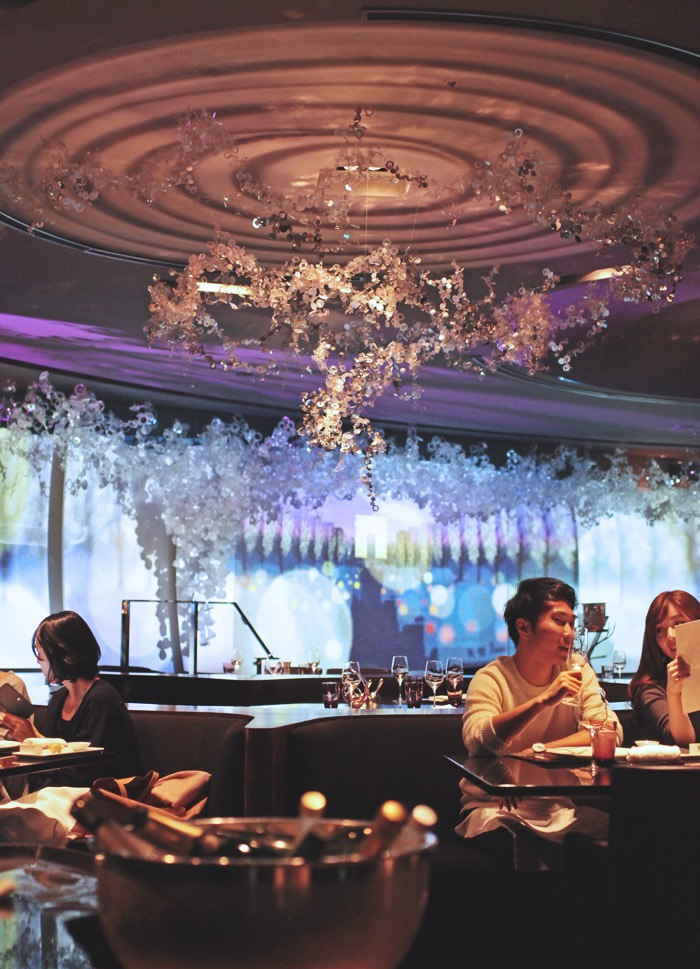 I had the chance, during my first trip to Japan, to try the famous Kobe beef (you know, this beef finely marbled with fat, that is supposed to be listening classical music while someone is doing a massage with beer its whole life, without stress and rush, which would explain the extreme softness of its meat), and each bite was memorable.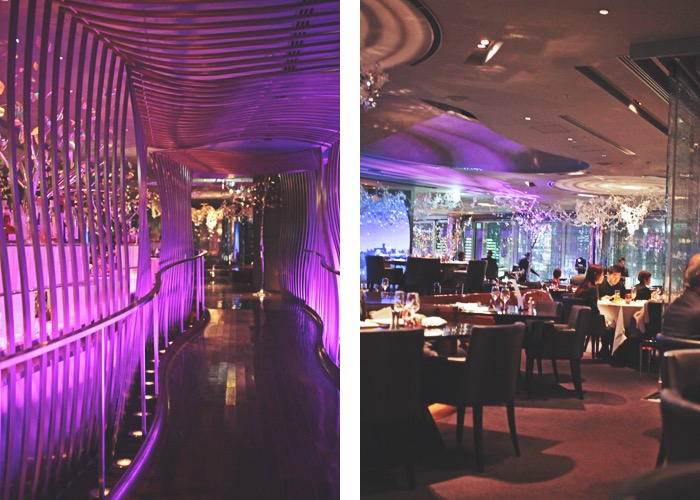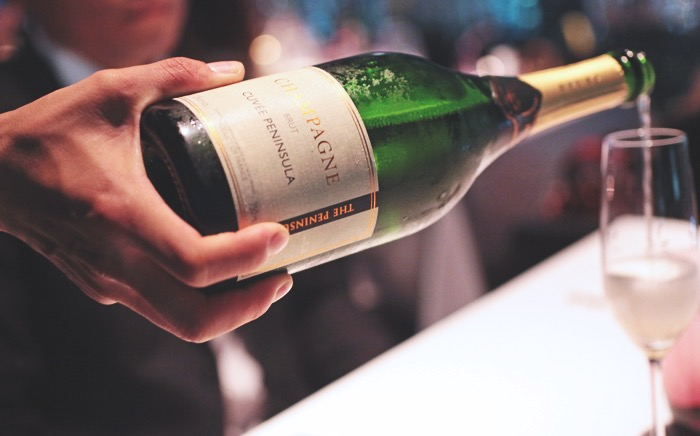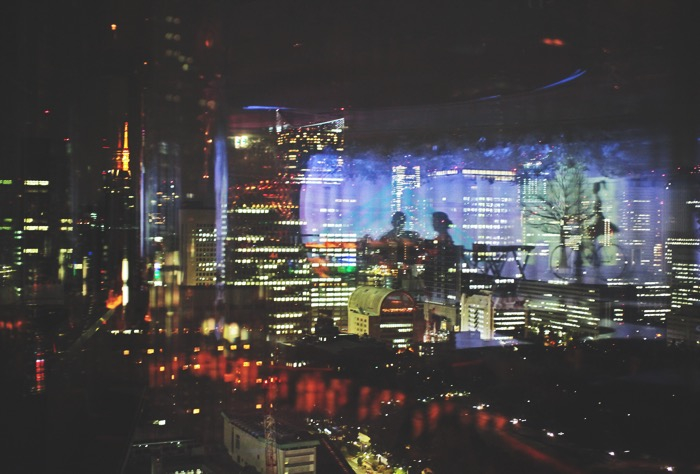 So, they explained us that the beef is classified within different levels of quality, starting from A1 to A5. Here, they only serve the beef from A4: at least, we know what to expect: no room for middle average quality.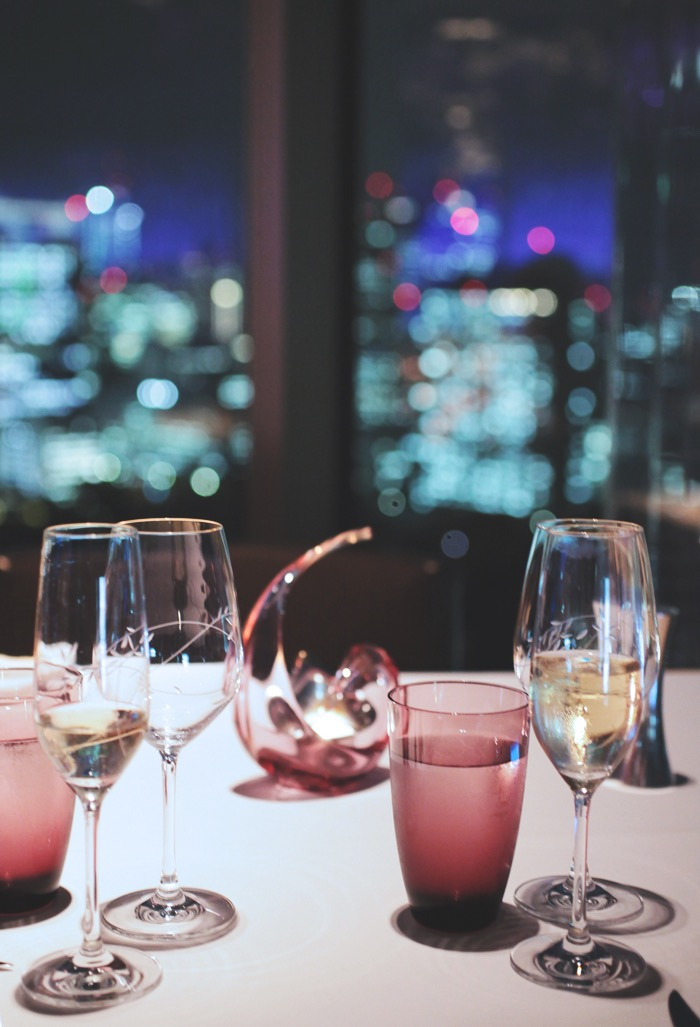 Looking at the menu, I hesitated but decided to go for the superior quality A5, so at least I could have tried it once in my life ahah! My hubby played the indecision card, and tried the selection of 3 different meats.
The starter

But first, a starter to whet our appetites: I started with fish with a delicious "Peter style sashimi" with seasonal vegetables, wasabi soy sauce, soy sauce flakes and avocado wasabi dip.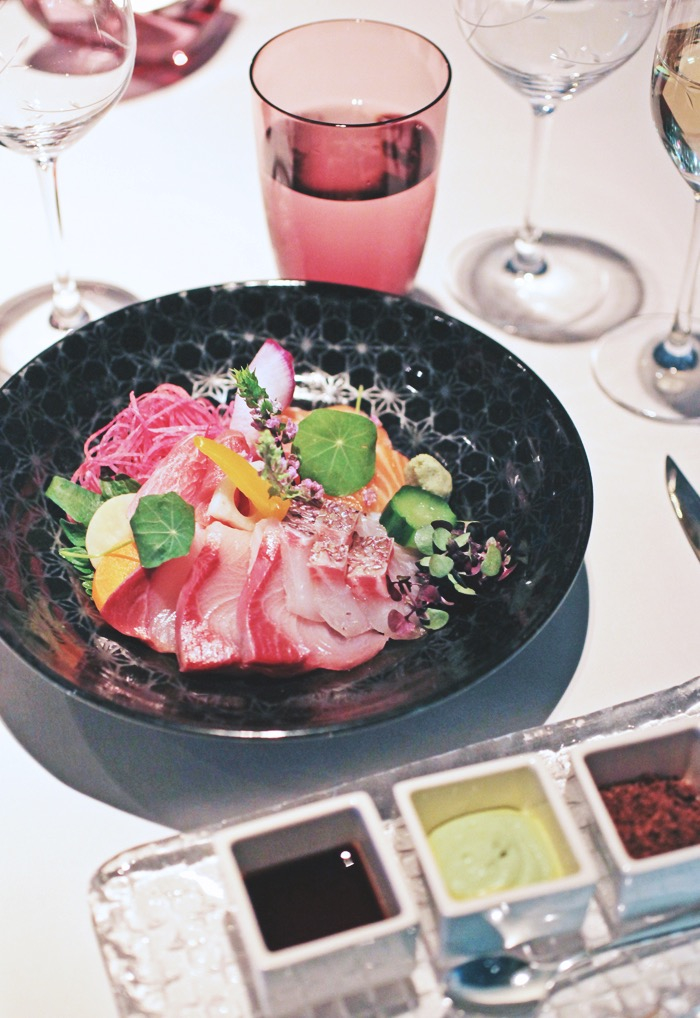 Perfectly arranged, I tried each piece of fish with a different sauce.
These soy sauce flakes were very interesting because they bring an additional texture to the fish (yes I know, I am psychopath about food with multi-textures "crunchy-melty-soft-elastic" it's my passion).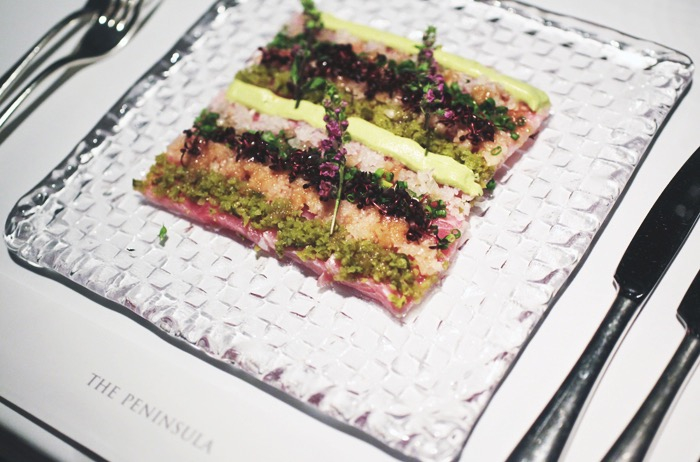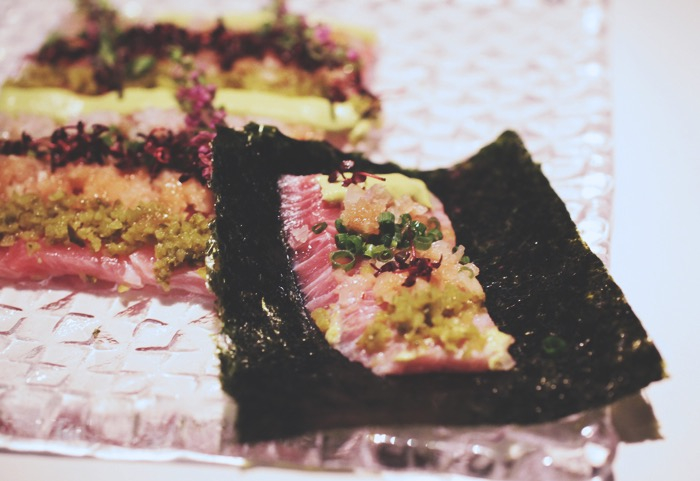 My SO admired (and savoured) his tuna carpaccio sashimi style with its avocado wasabi mayonnaise for a degustation with a nori (seaweed) sheet. The freshness and the good were there.
"Love me tender…"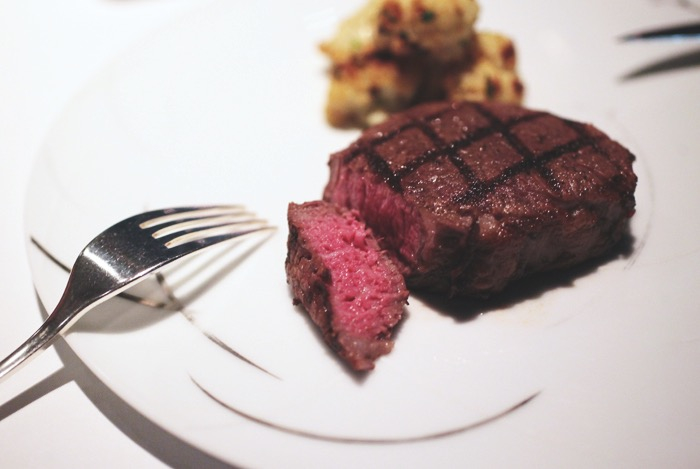 Then, came the precioooouss! My "Gifu Hidagyu A5" tenderloin… An explosion in mouth, orgasm of the papillary tips.
I would have preferred a more diversified side dish than just this small bouquet of cauliflowers but it seemed like the meat required the exclusivity to show its "talent".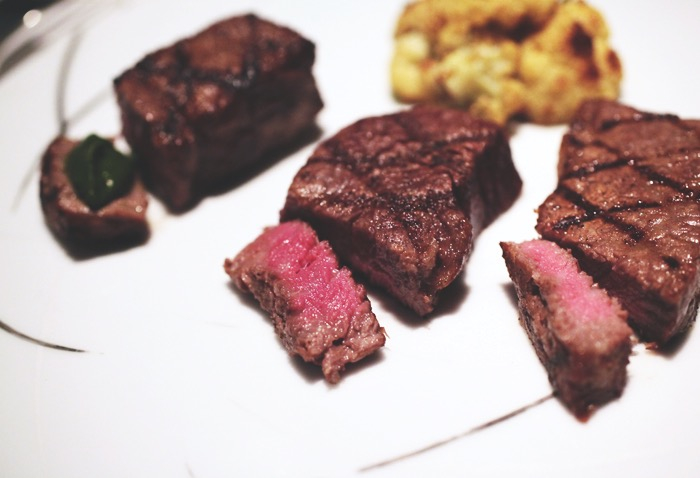 In his plate, A4 tenderloin got along with Kobe beef loin and a 40 days dry aged beef strip loin. Magical as well. Everything literally melted in mouth.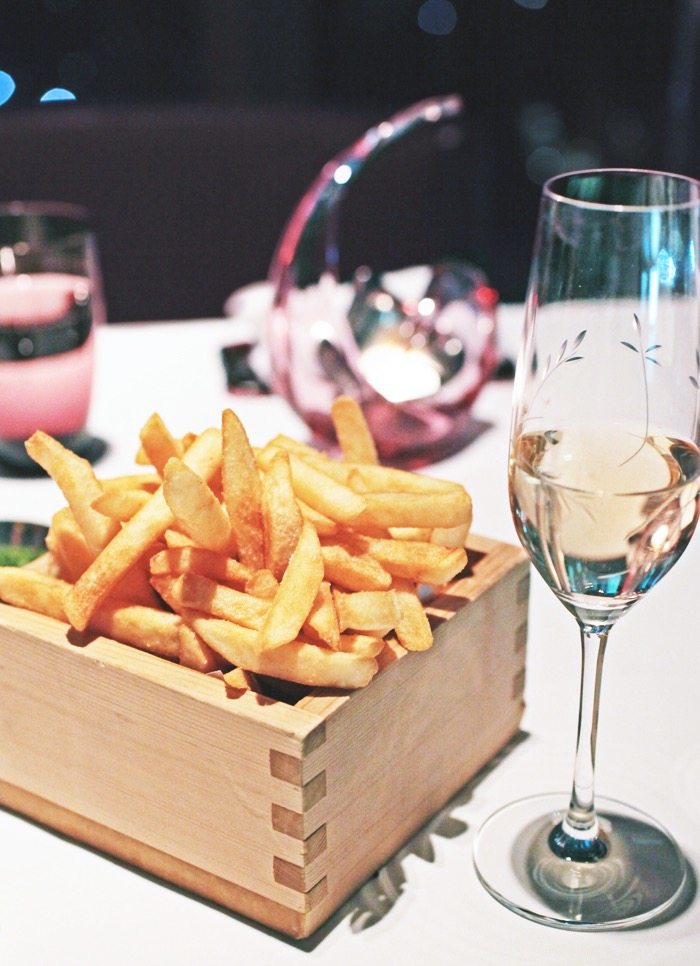 Large portion of french fries, no diet: 100% pleasure I told you!
The Dessert
Hard to compete with this intense moment of degustation, but we decided to finish this meal with a dessert.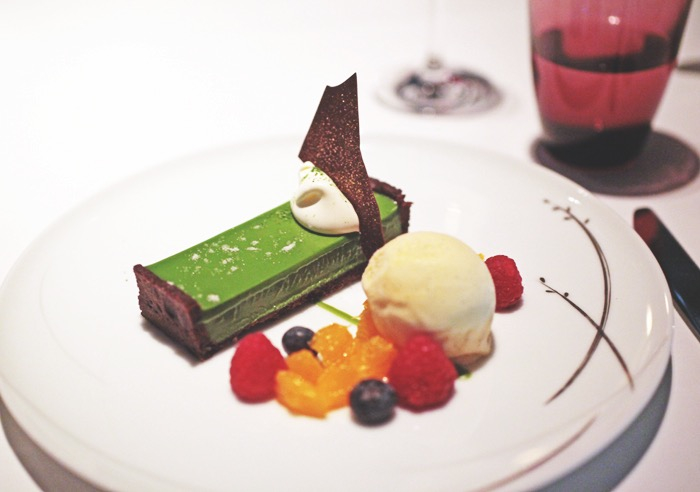 Green tea and white chocolate bar with its vanilla ice cream for me.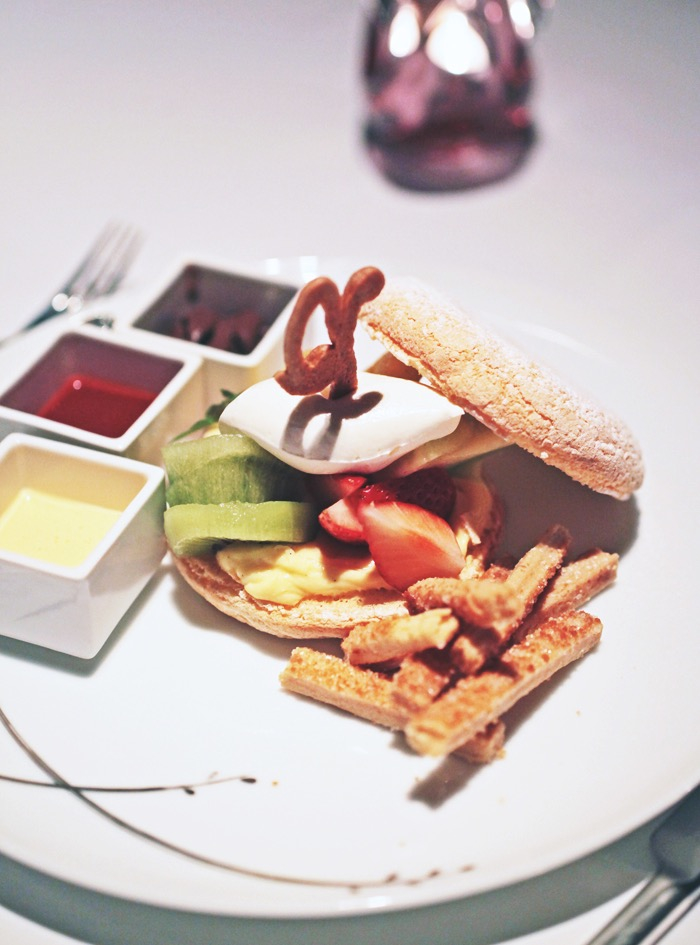 While my SO decided to try the Peter sweetness fruit burger and banana chips with crème brulée with an original presentation.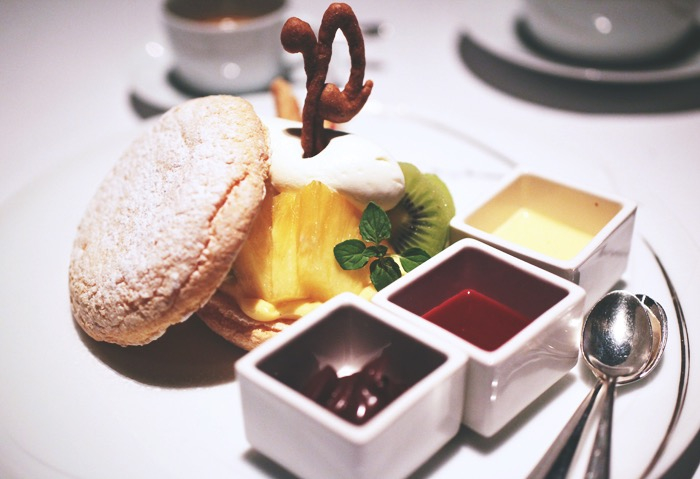 Once we finished having dinner, we took the time to admire the view over and over again, still amazed by this beautiful scene of a beautiful city, while discussing about what had planned to do the day after (in this case, TokyoDisneyyyyyyyland), and discreetly watching the couples next to us, celebrating a birthday, with a distribution of gifts as evidence.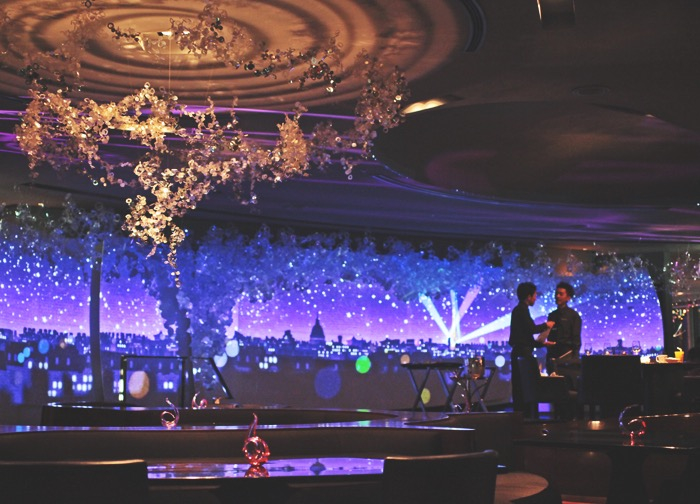 For us, our gift, was this night. Thank you Peninsula Tokyo. (English translation by Quiterie)


PETER GRILL, PENINSULA TOKYO
1-8-1 Yurakucho,
Chiyoda-ku, TOKYO
(Métro Hibiya)