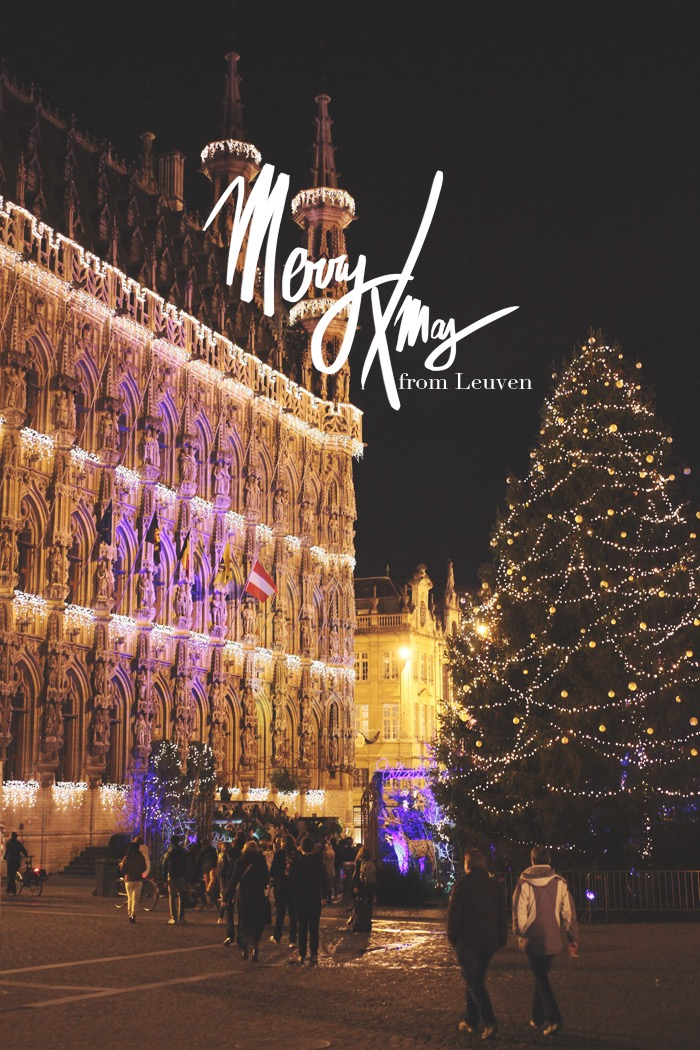 Final stretch before family holidays! In order to take in as much Christmas spirit as we could, my SO and I spent last weekend in Leuven, thanks to the Flanders and Leuven Tourist Office.
As you may have noticed previously, my trips to Belgium (Antwerp, Gent, Ostend or Brussels) are always very cozy and memorable. This last edition was no exception, especially when you add a bit of Christmas magic to the mix.
Small Leuven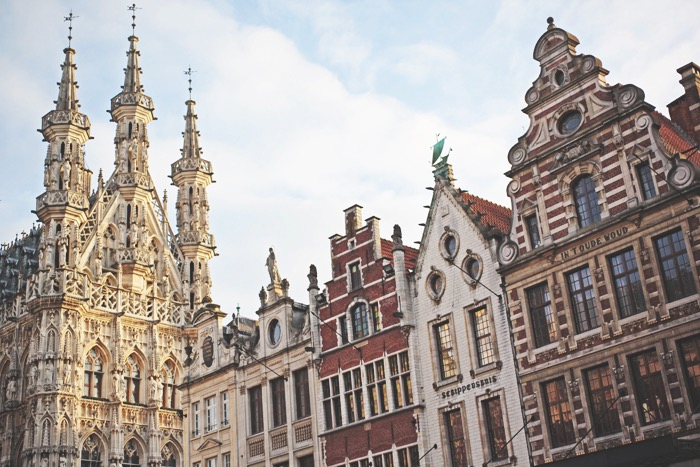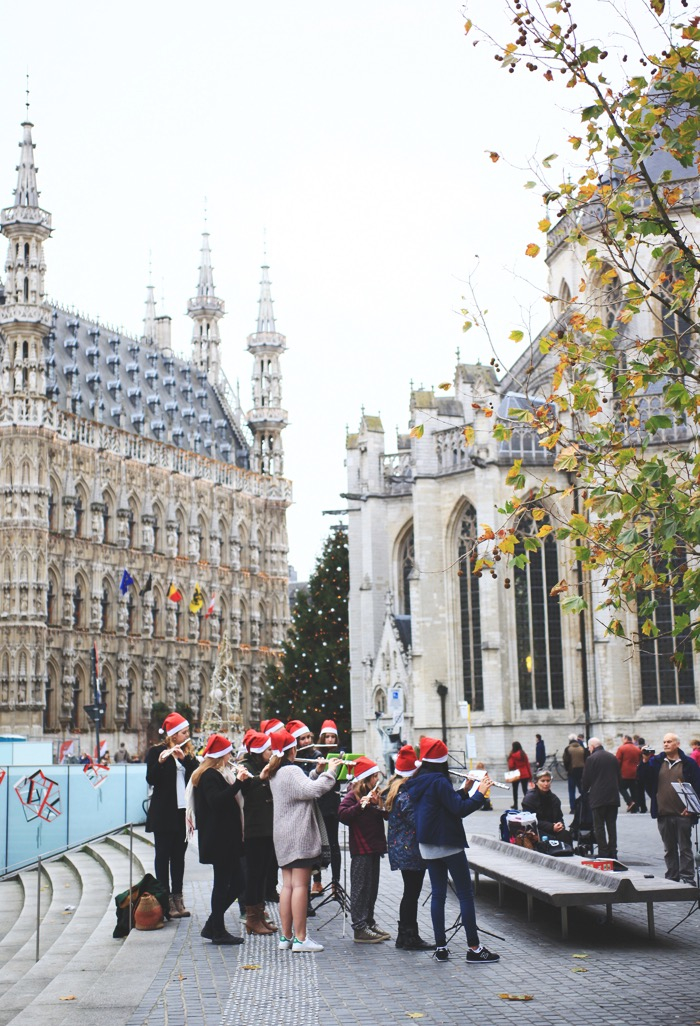 Leuven is a tiny city that you can easily be discovered by foot. It's a 30 minute train ride from Brussels (and 2:30 hours away from Paris). Spending 2 days seems to be a good option, whether or not you decide to incorporate it into a longer trip that includes Brussels for example.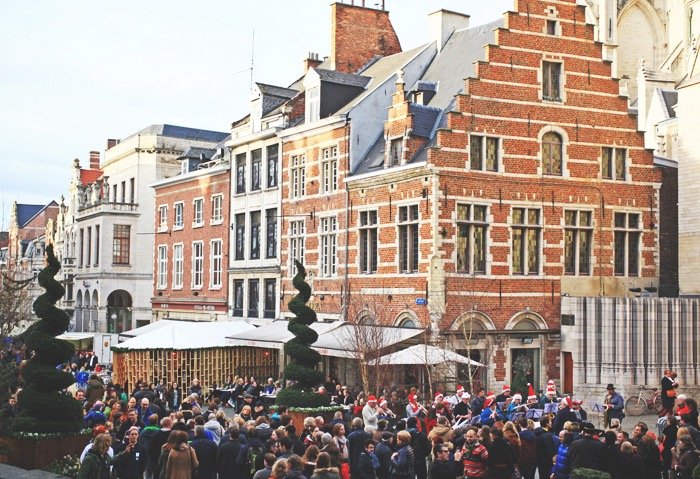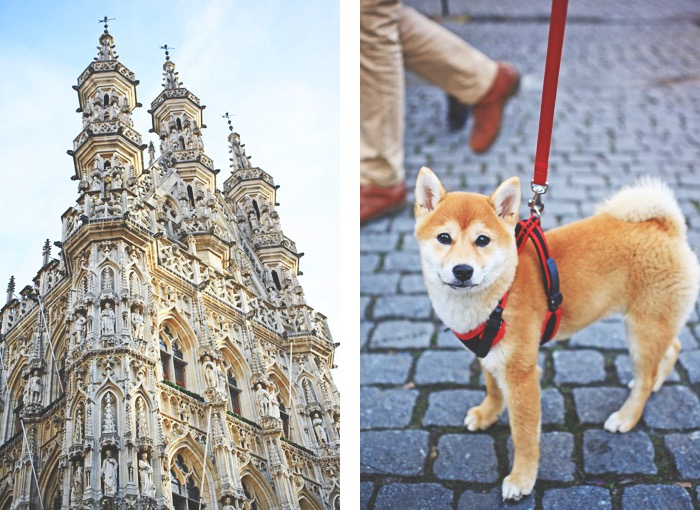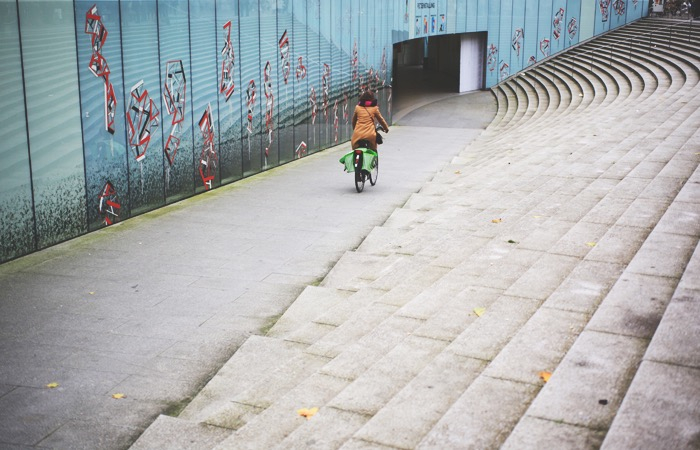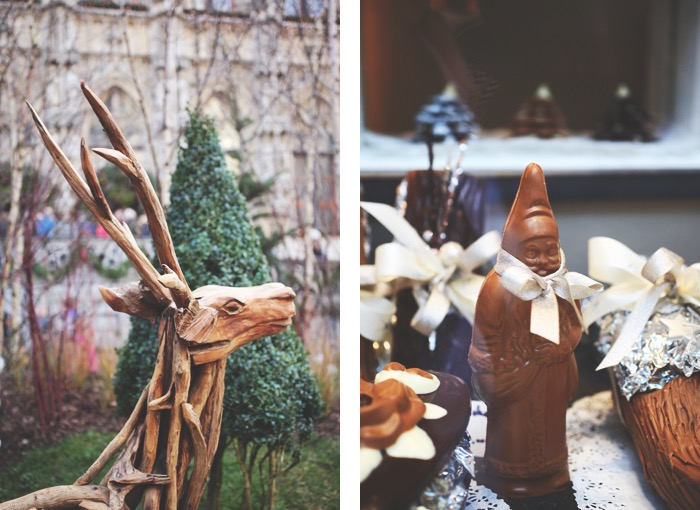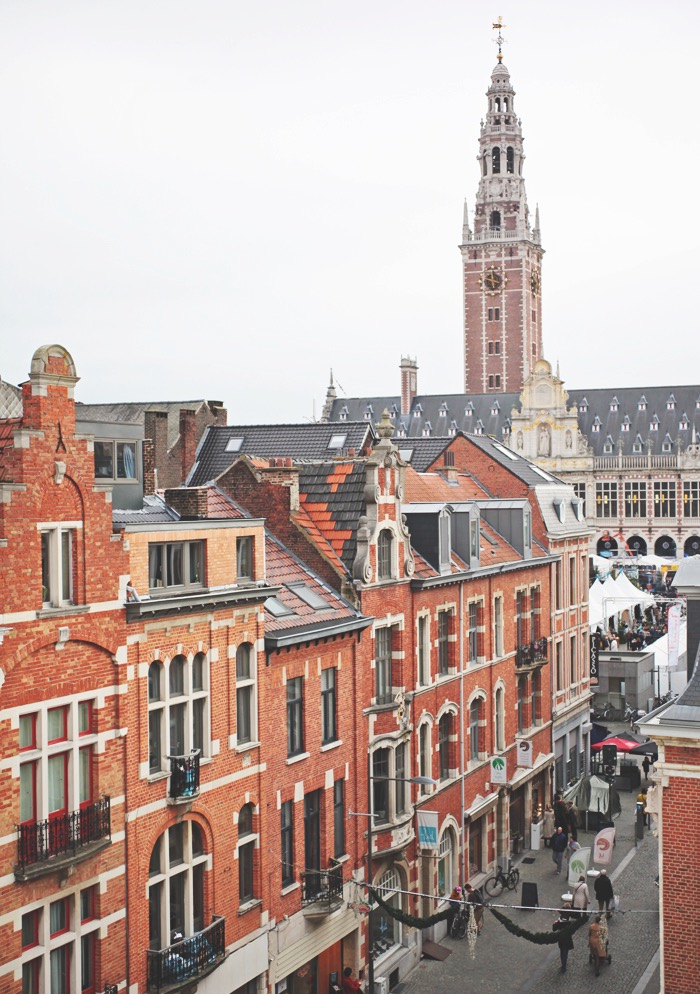 I'll try to sum up the must see/do/eat of Leuven in this post, to be adapted to your particular interests. As always, don't hesitate to ask questions!
The City Hall "Stadhuis"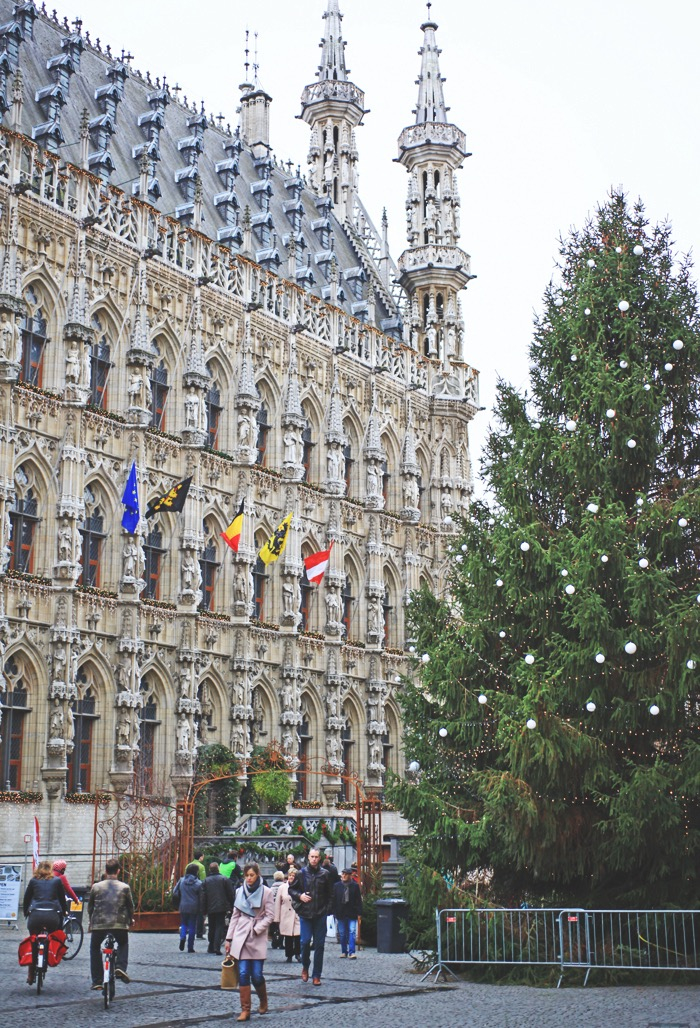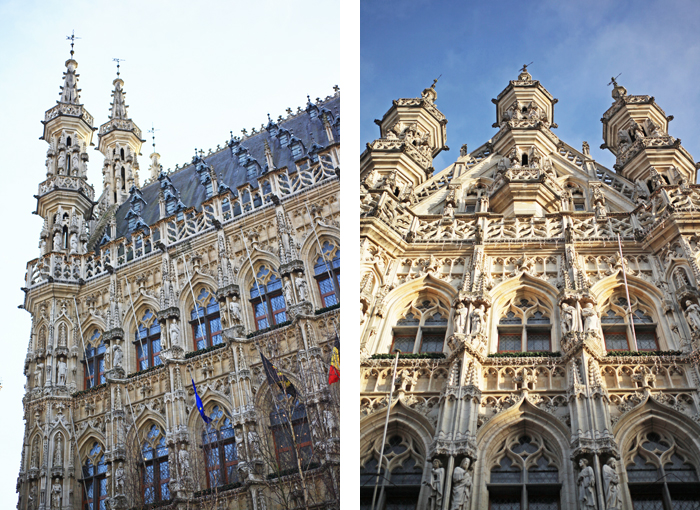 The city is very proud of it's city hall. You can't miss it, it's huge, with very imposing architecture.
In this holiday season, with its bright ornaments, i looks like it came straight out of a fairy tale.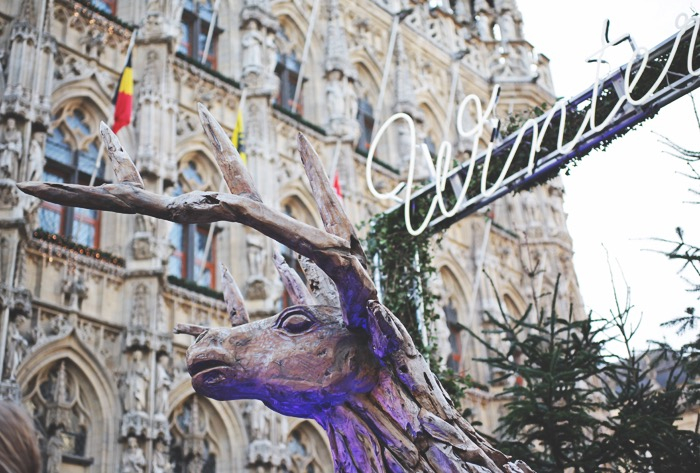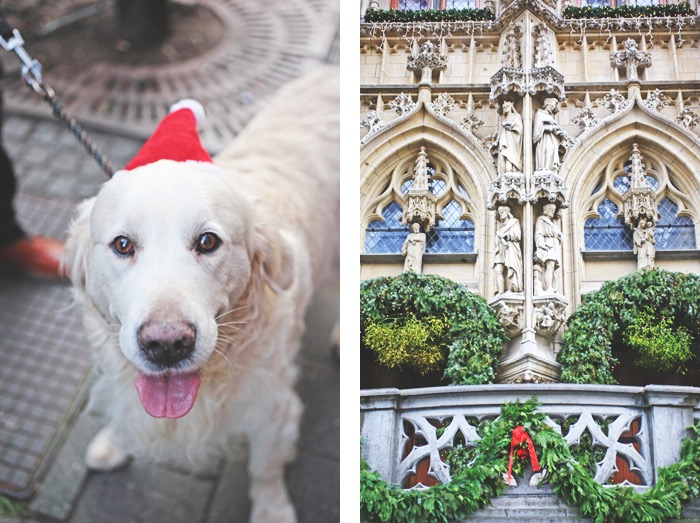 It's possible to visit this gothic jewel with a guide. I unfortunately didn't do the tour: the time of the visit was changed at the last minute, and the group left without us!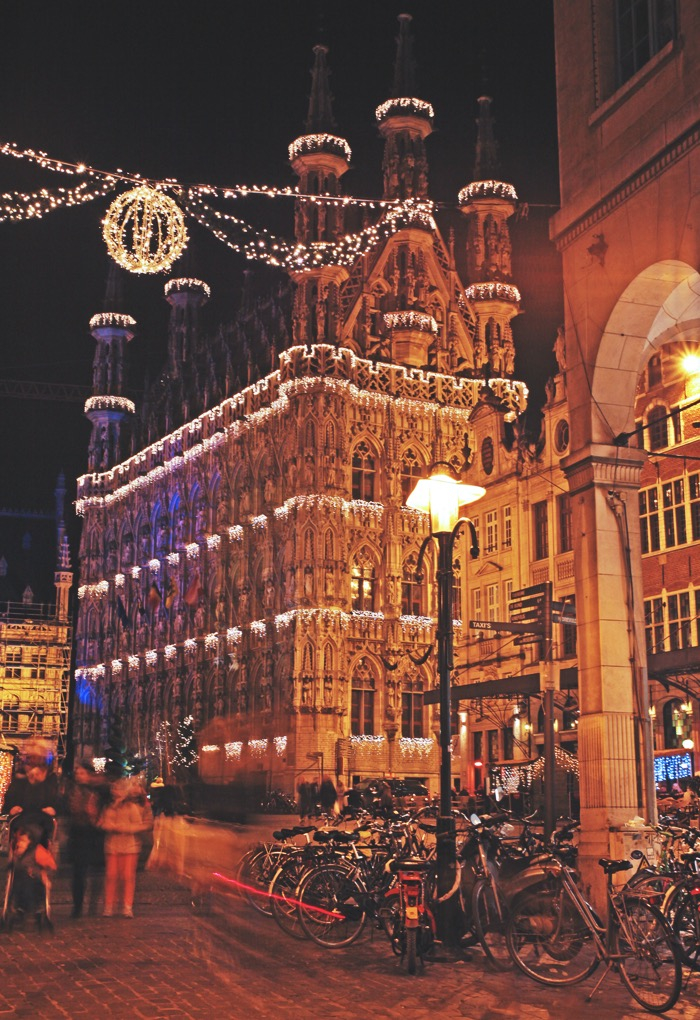 But we compensated by examining the 236 statues in the facade for a long time and in detail (NO, I didn't count them, YES, I read my guidebook).
M museum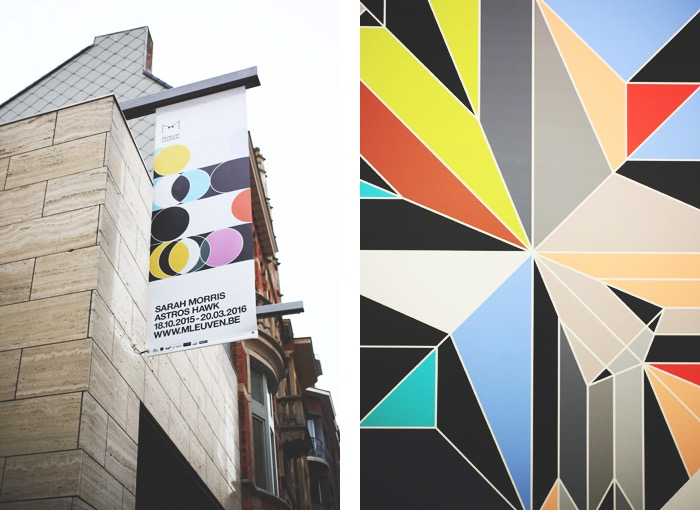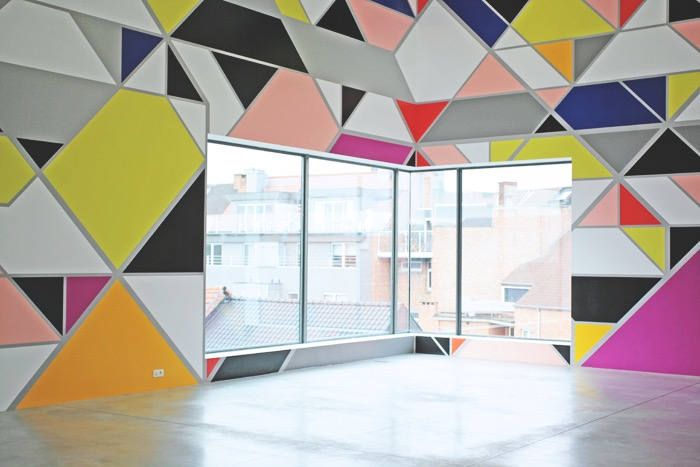 The museum is a very interesting mix of contemporary and ancient art. I admit I am more receptive to the first kind, which is what made me want to visit it.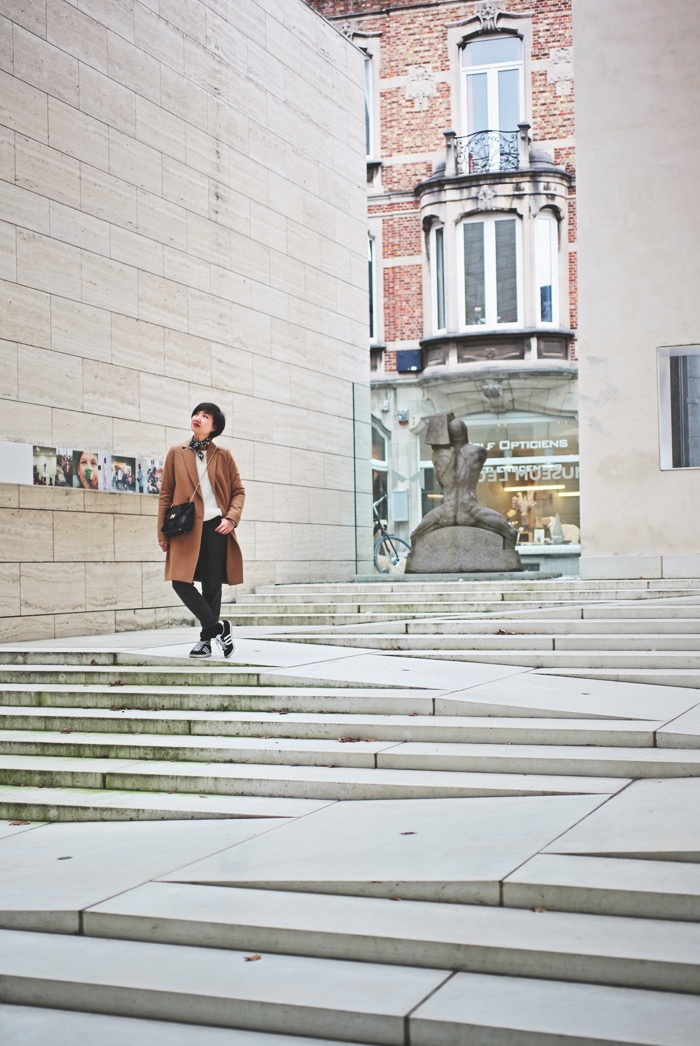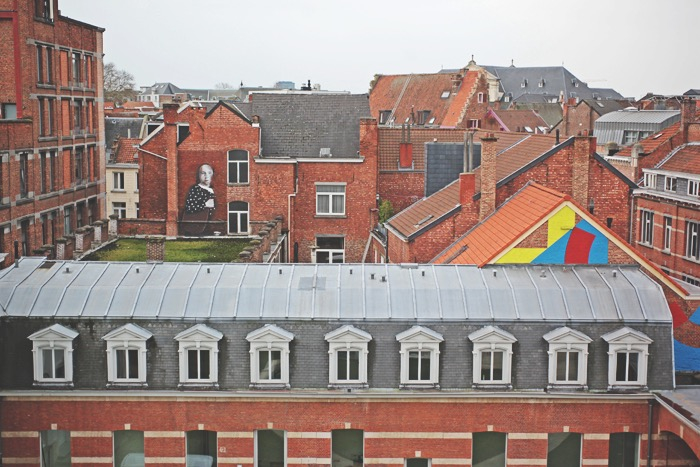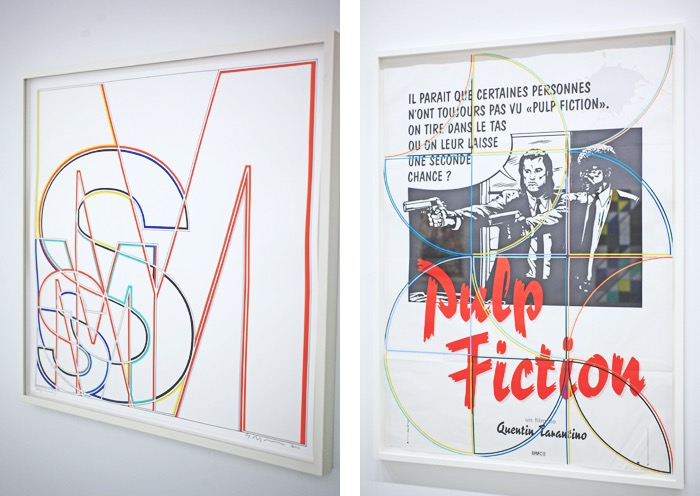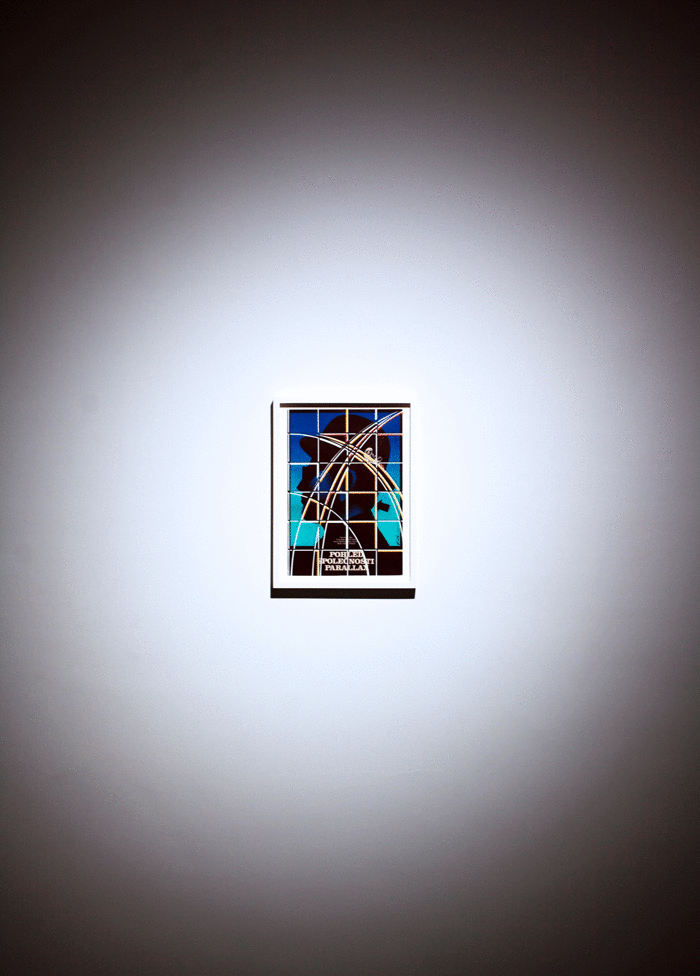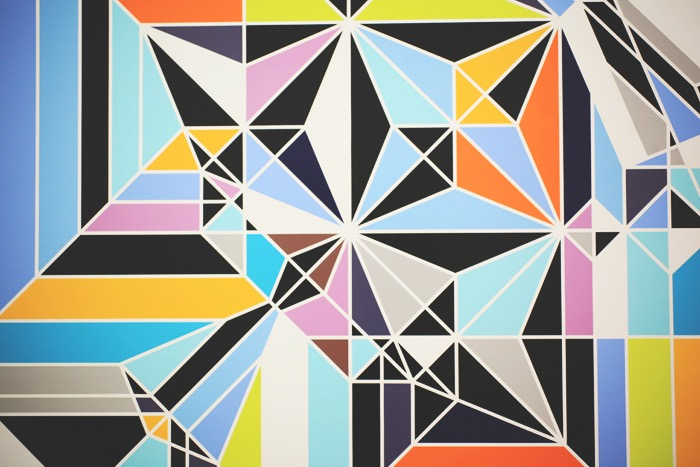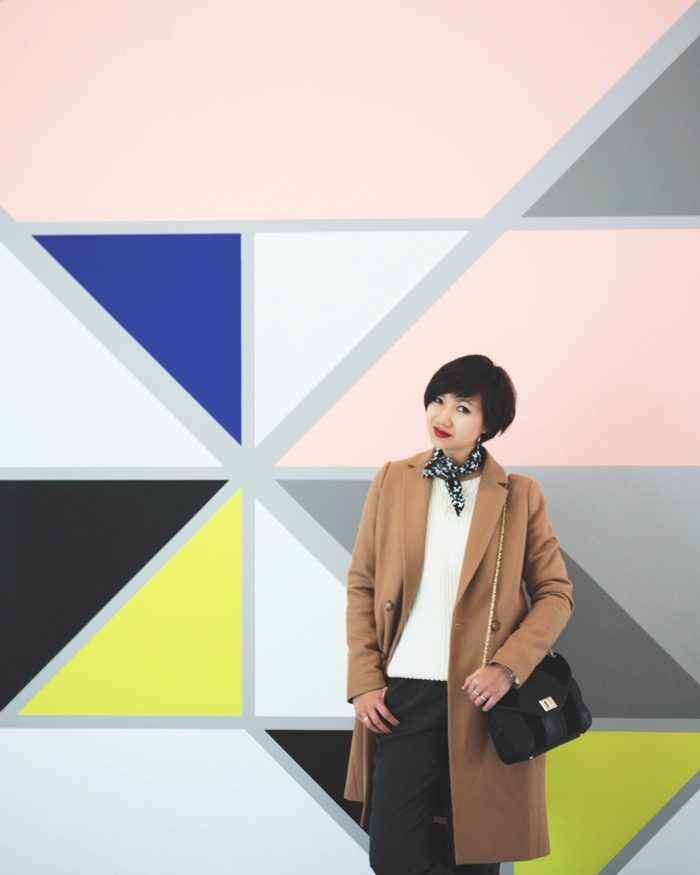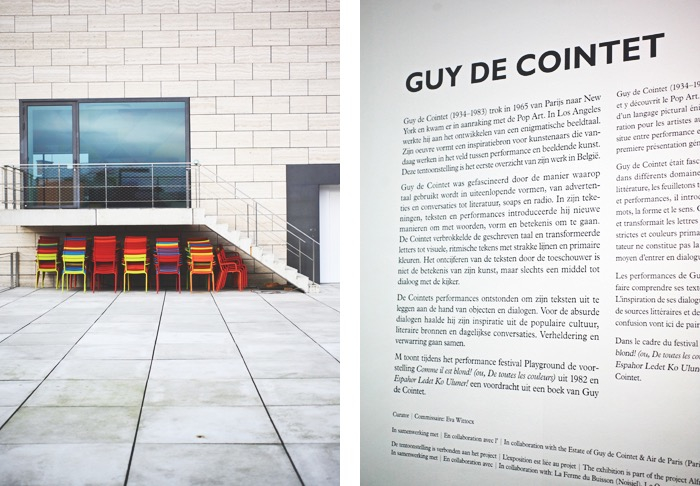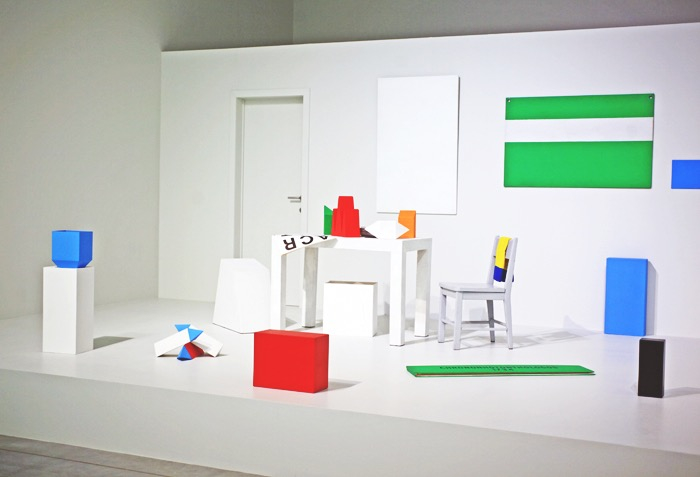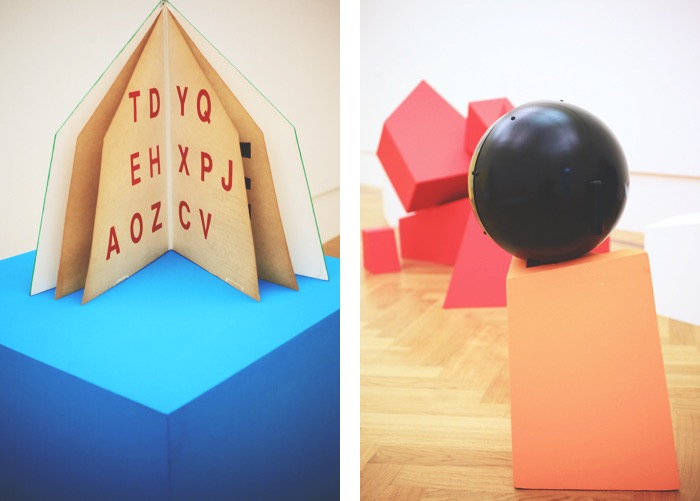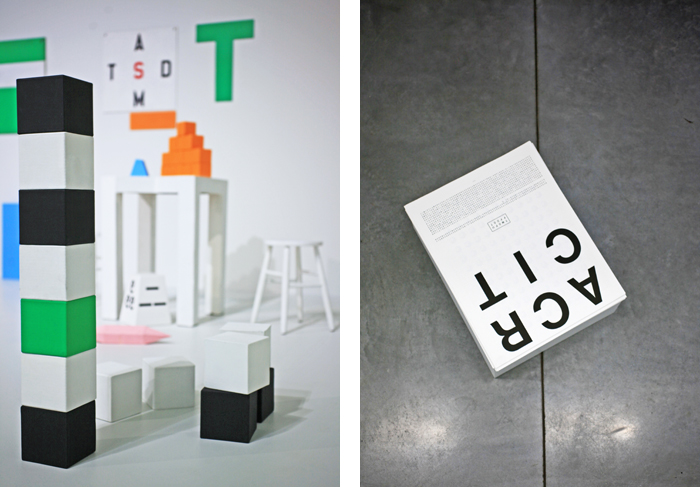 At the moment, Sarah Morris's graphic and colorful paintings are on display, along with the drawings, sculptures, and decors of Guy de Cointet.
Extremely inspiring, exactly my type of "eye candy".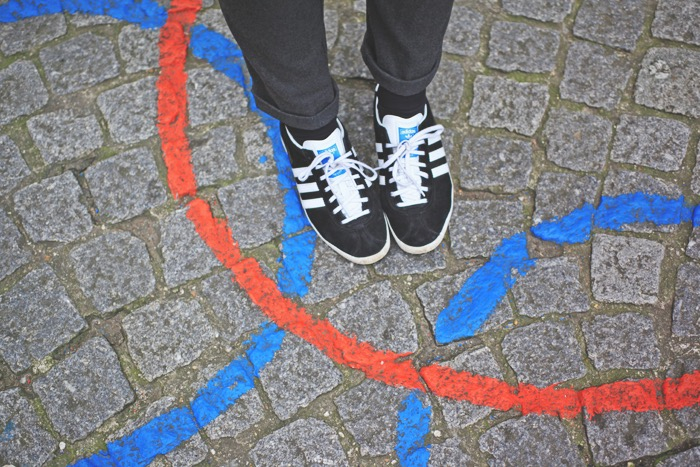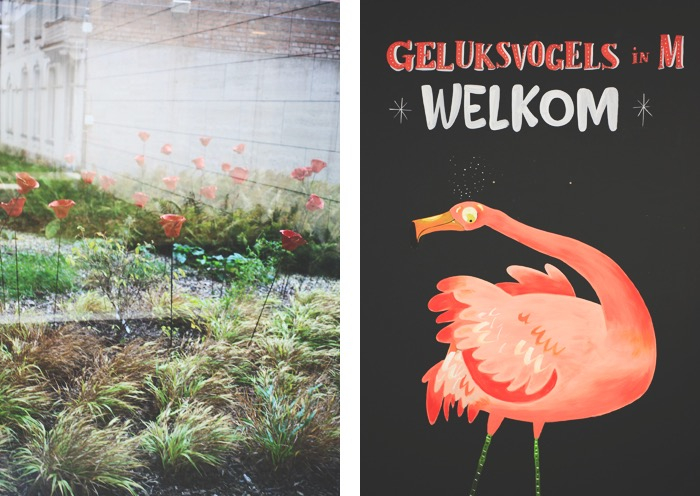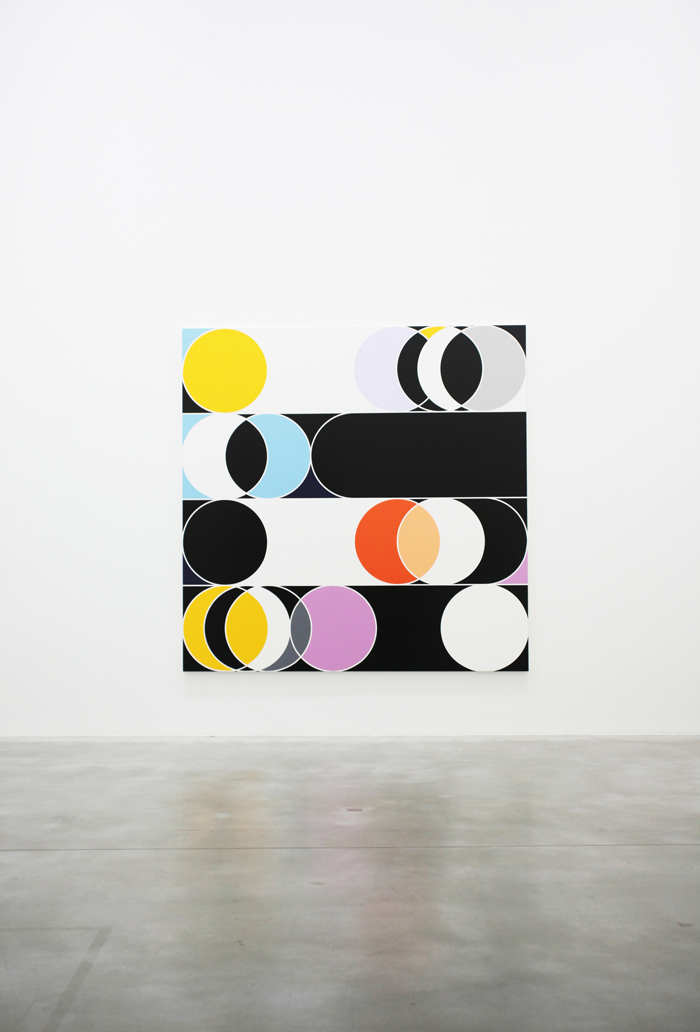 I left with two Sarah Morris reproductions that I'm planning to hang on my walls.

The University Librairy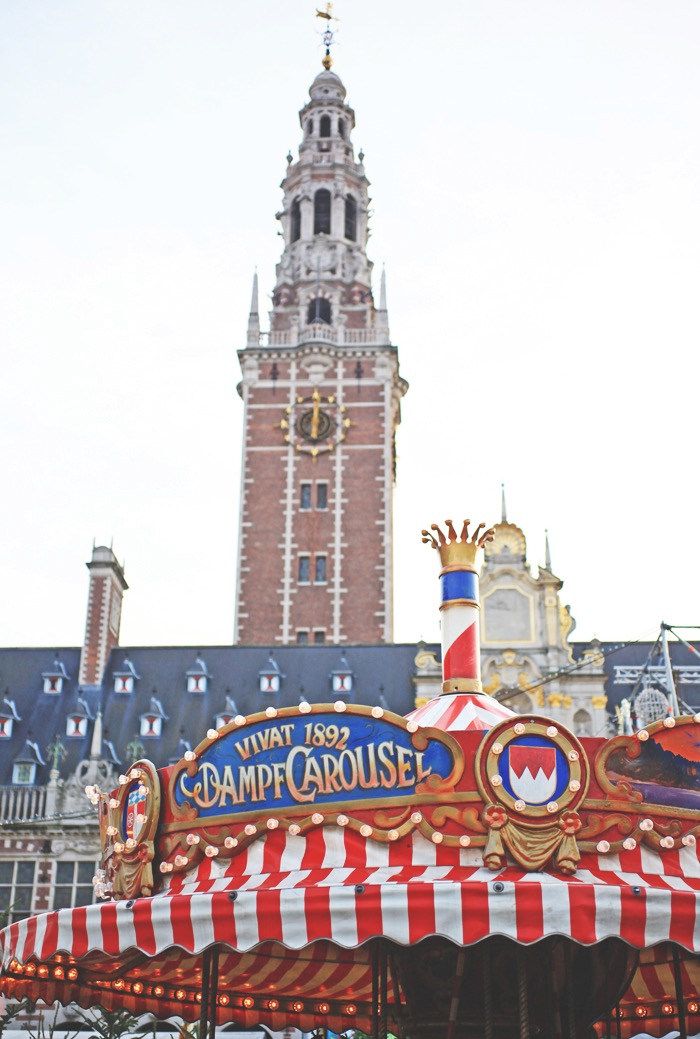 I went because I absolutely needed volume 54 of "fluid mechanics and astrophysics" (the only one missing from my extensive collection!) … well, alright, I may actually have been looking for volume 1 of "Big fibber", but it was also a great way to get a beautiful view of the city.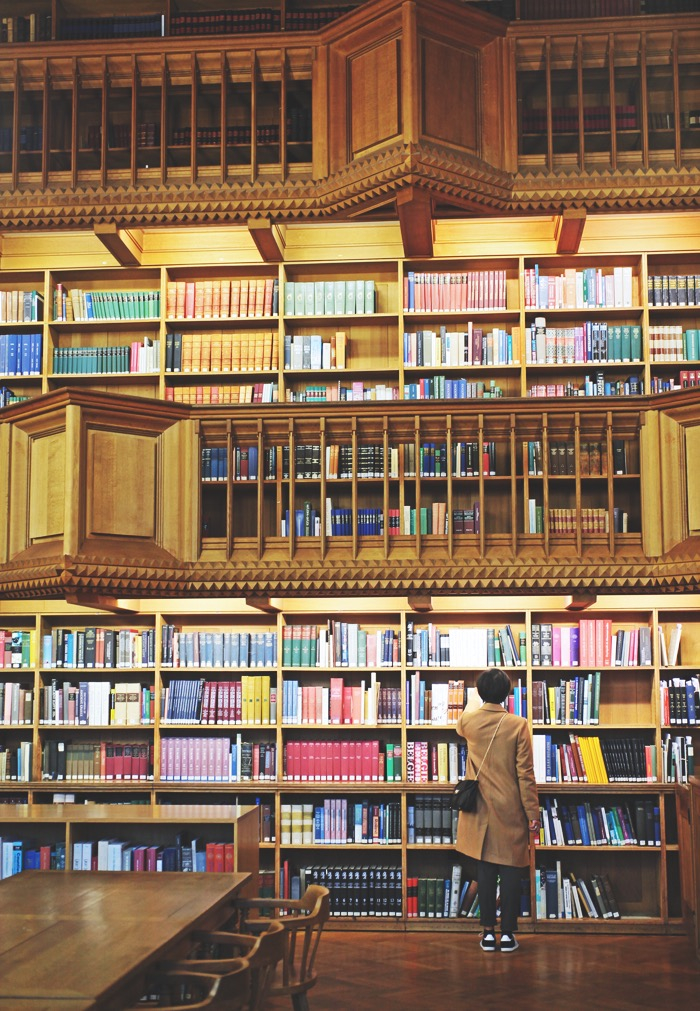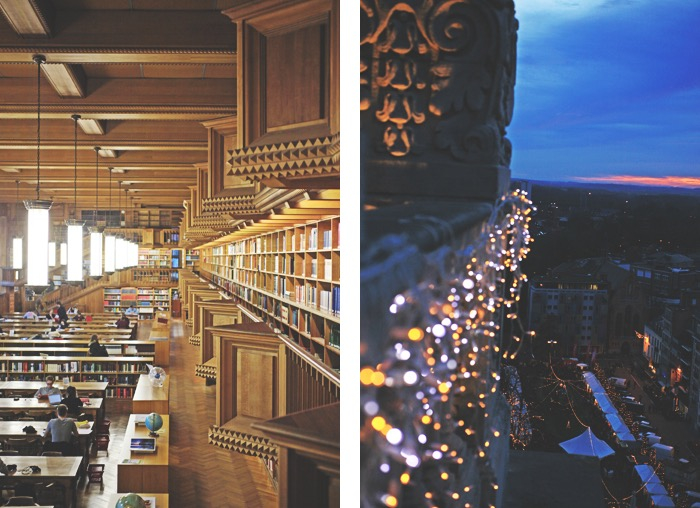 This library (gorgeous by the way) is located underneath a tower, which allows you, after climbing a couple of stairs on a spiral staircase, to enjoy a great view of the city and the christmas market.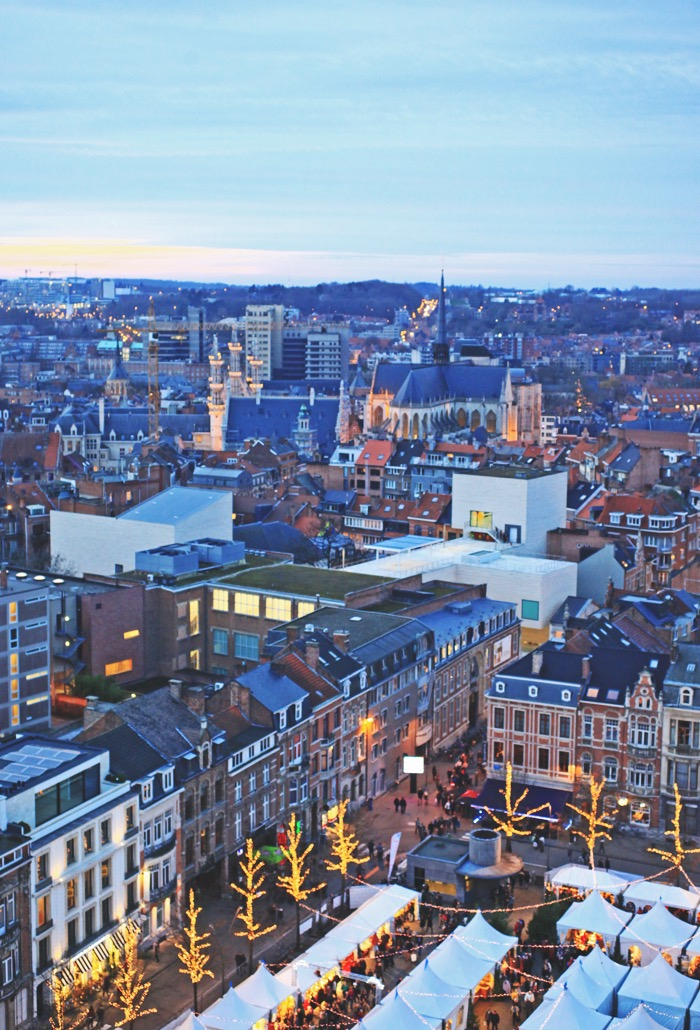 When you climb to the top you notice the city's eventful's history (fires during the war, reconstruction etc.) … the view is a great reward for the climb.
The Xmas Market
Leuven's major attraction during this season is the christmas market that compliments the season's magical atmosphere. Don't expect a big market like the one in Strasburg, but the atmosphere here really is intact.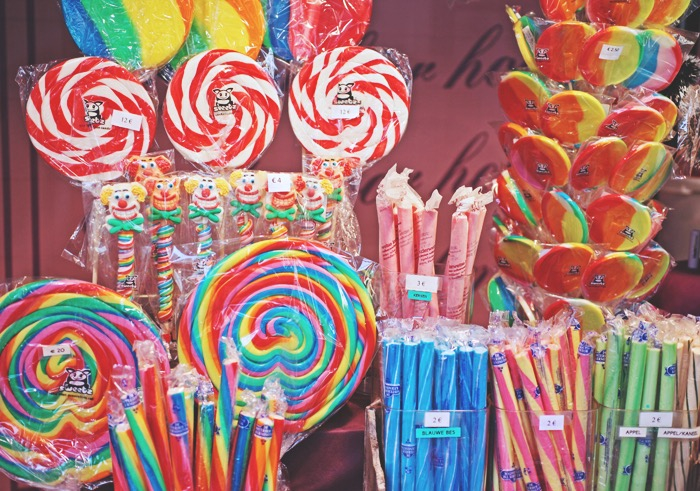 Sausages, waffles and other junk-candy can be found everywhere. Too bad the temperatures didn't justify warming up with a glass of mulled wine.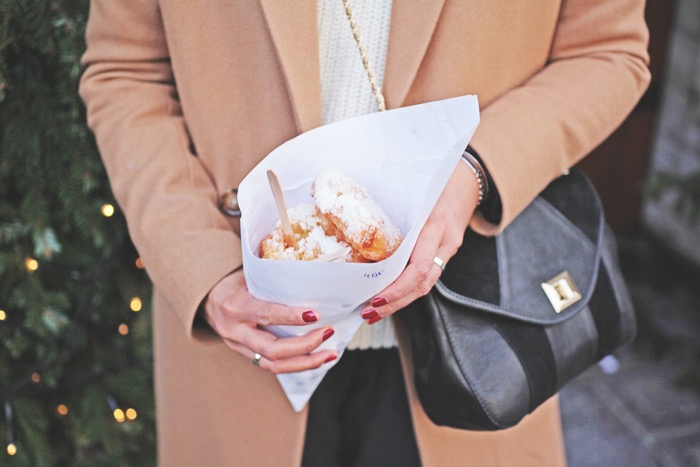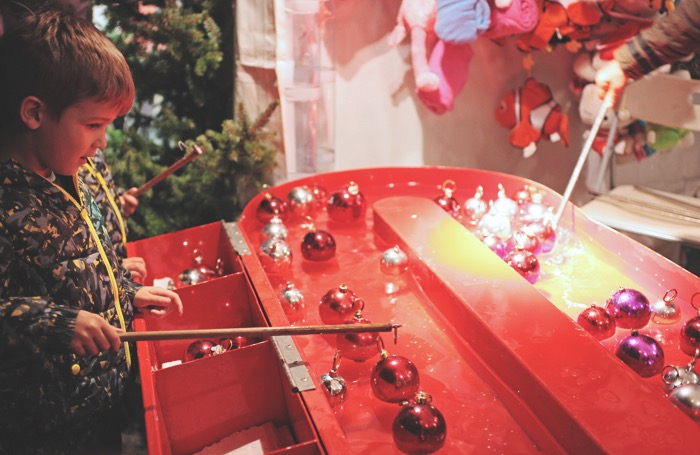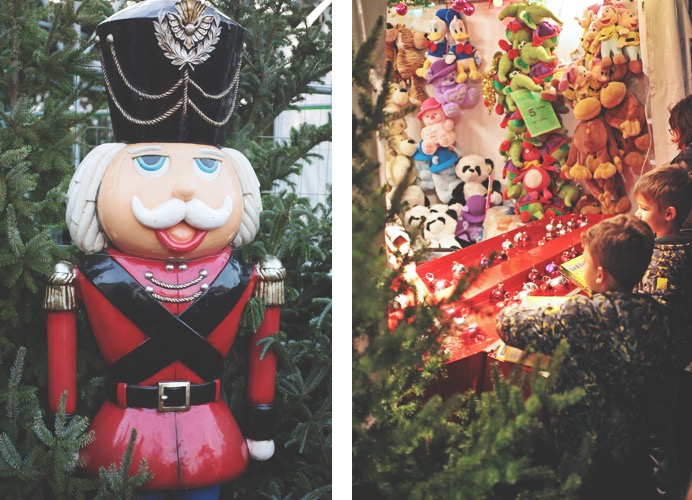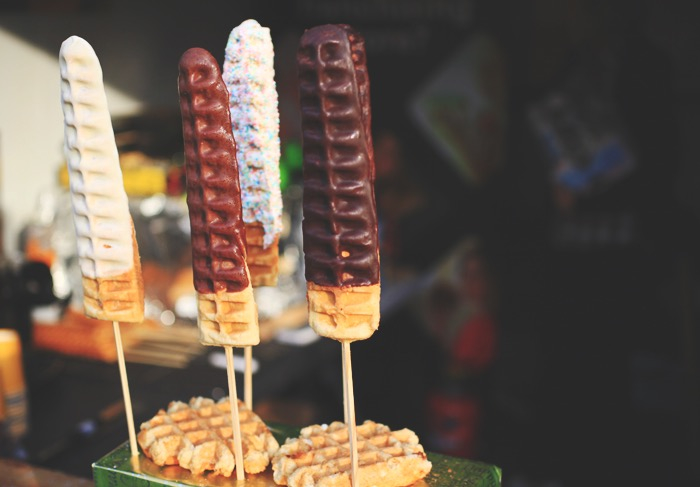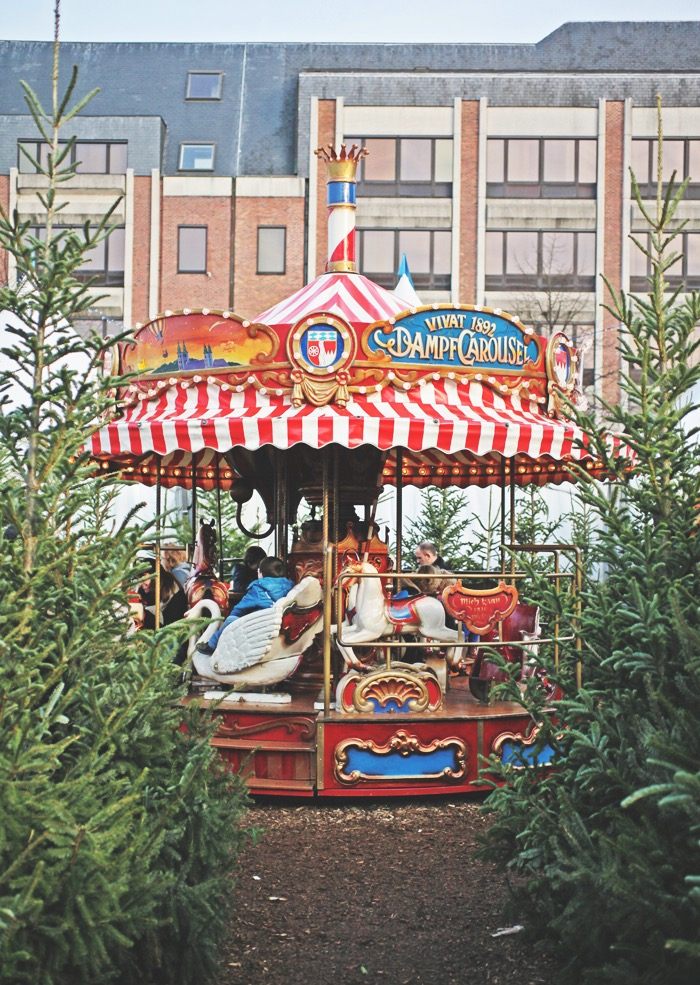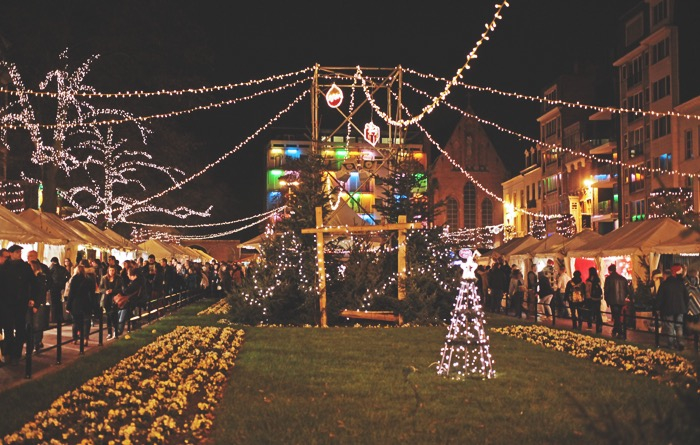 The weekend's high point was meeting with Santa Claus! He had a belgian accent, but I really felt he was the real deal. Don't know if I'm mistaken?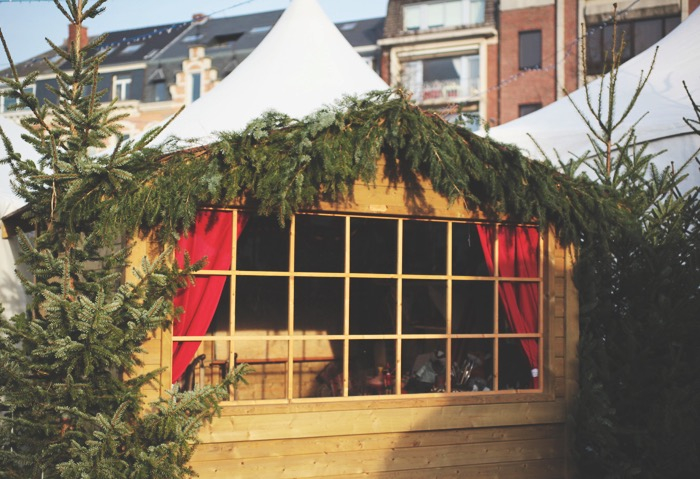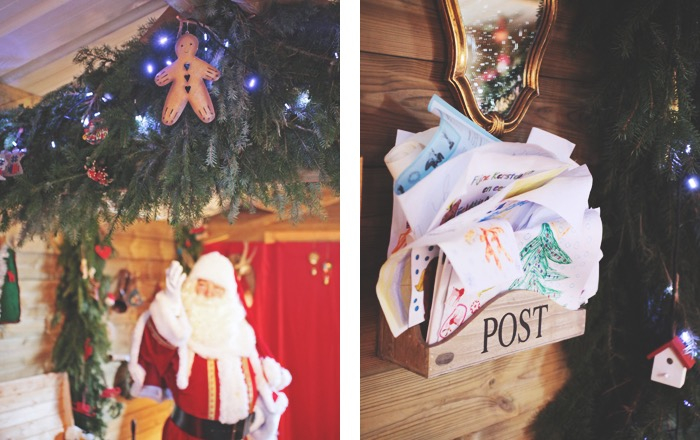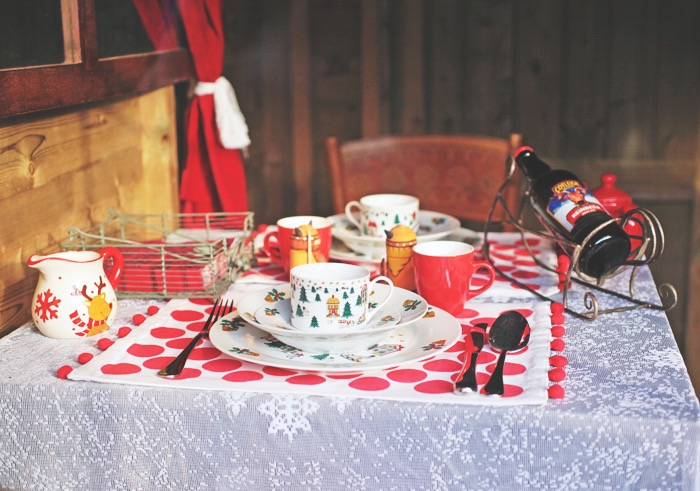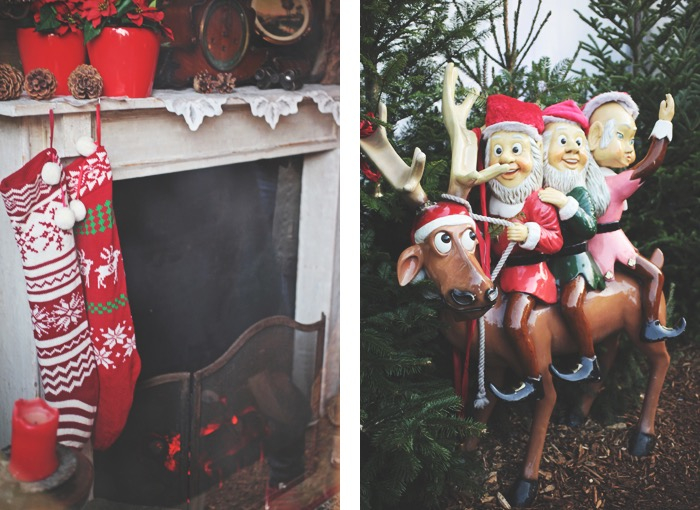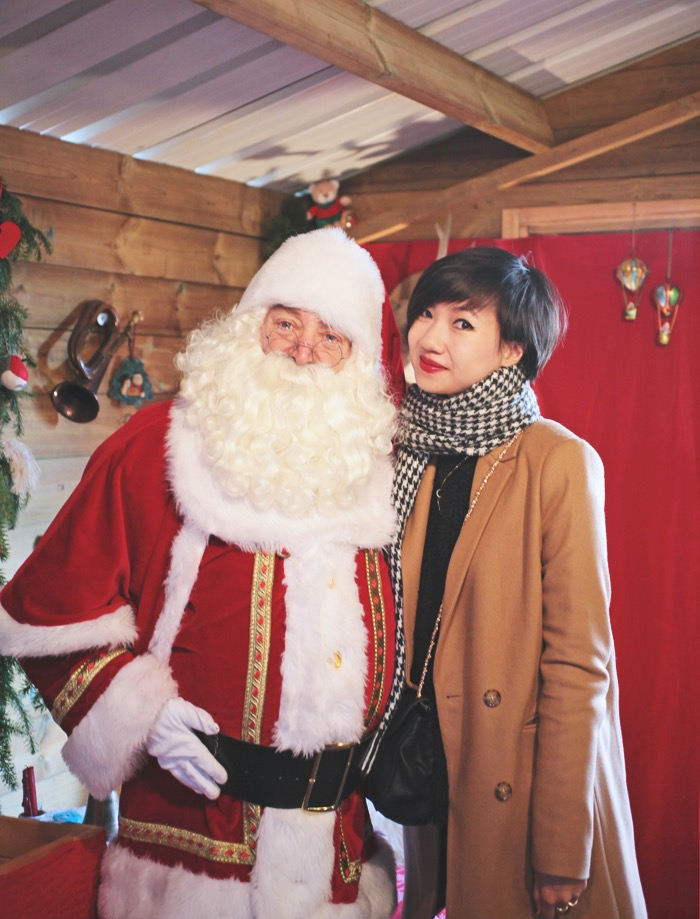 Circus & Co

During 3 days, the Bruul park (5 minutes away from the town center) is home to the Circus&Co festival.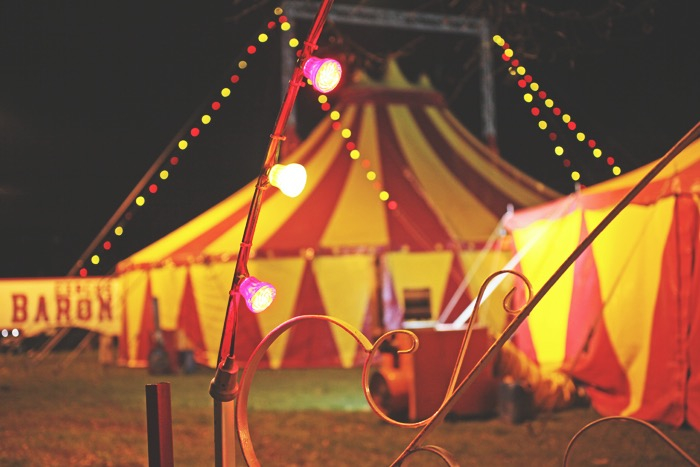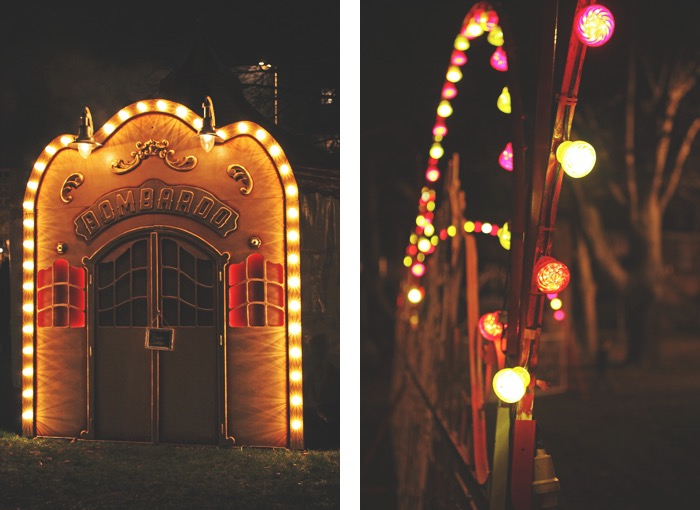 We walked around, and it's really fun. For those of you who enjoy street food, the Fiesta foodtruck is located there and you can try their pizzas, burgers and chocolate desserts.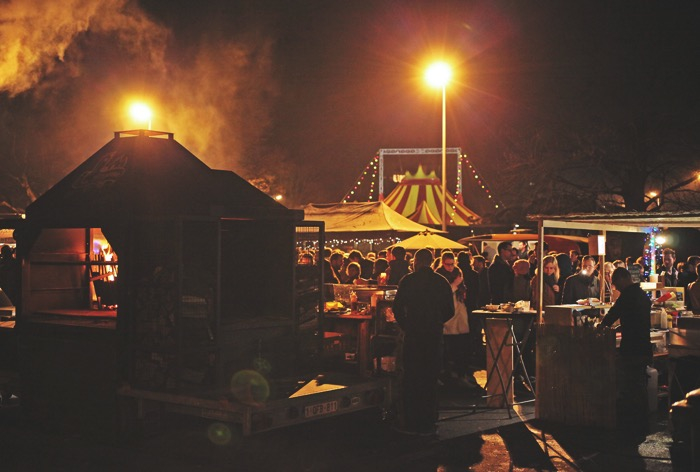 My Leuven Hot spots
MARTIN'S KLOOSTER (Onze Lieve Vrouwstraat 18)
We stayed in this very well located and very comfortable hotel. Then again, the city's size means that most hotels will be well located!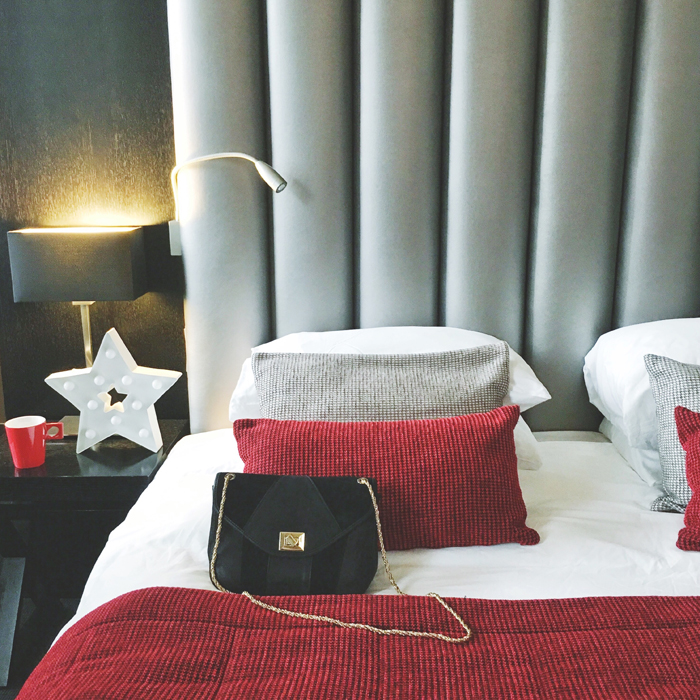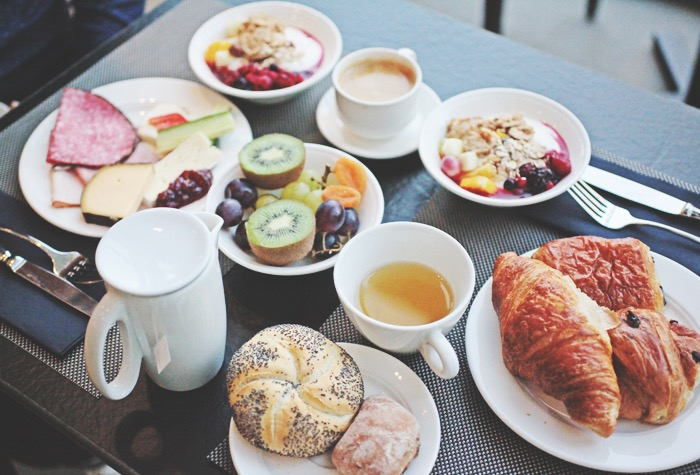 The breakfast buffet was hearty and of good quality (especially the crisp pastries!)
KOKOON ('s-Meiersstraat 1)

Great place for curry mussels & fries (the mussels are quite meaty, and the portions very large – I almost didn't finish!) and a great beef tenderloin.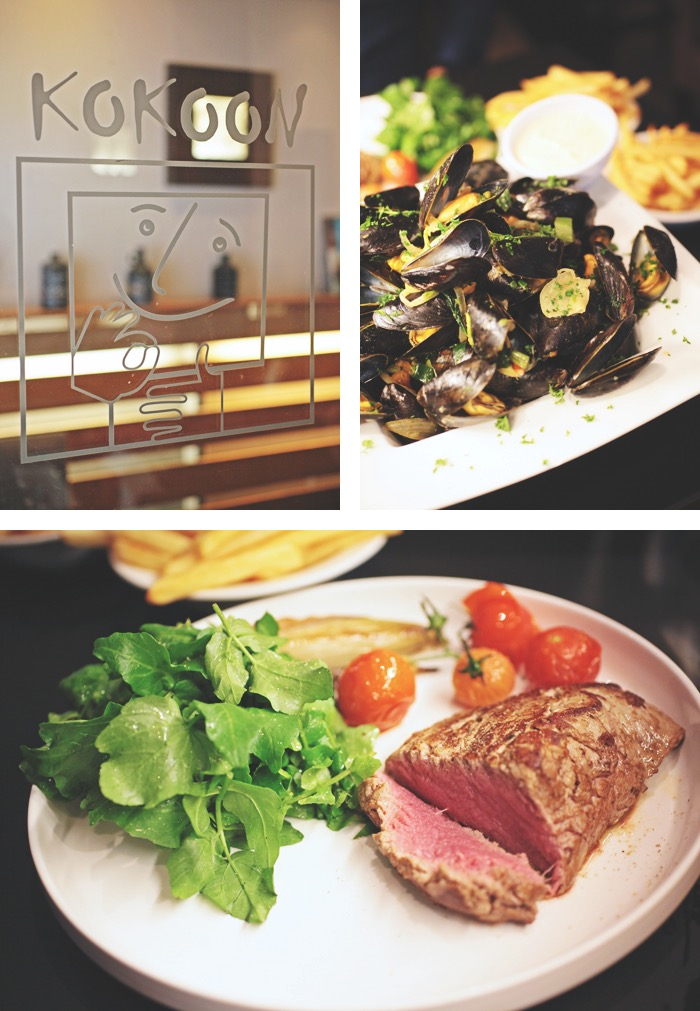 D'ARTAGNAN (Naamsestraat 72)

Pre-christmas meal with this 5 course meal: I absolutely loves the jerusalem artichoke cream with truffle, the foie gras and dates delicacy.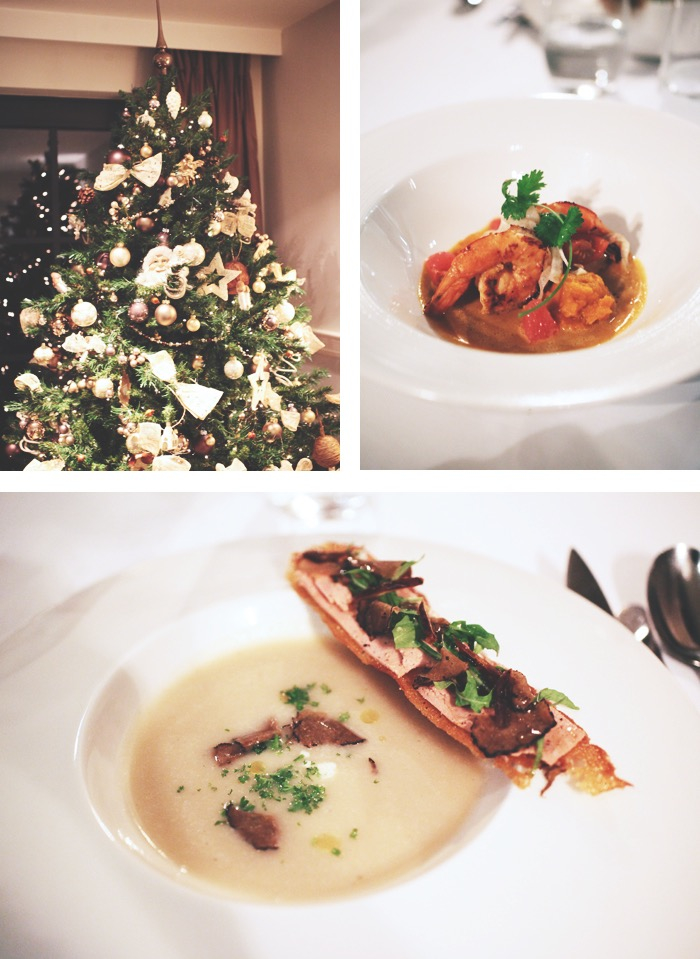 All the dishes were fantastic, although I was less enthused by the dessert, which I found not to be very generous.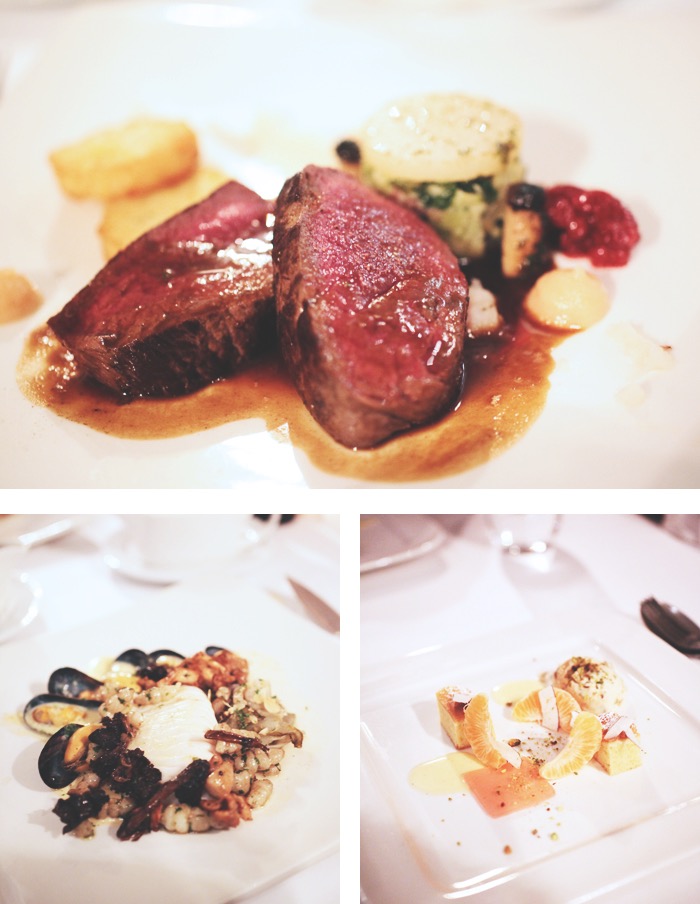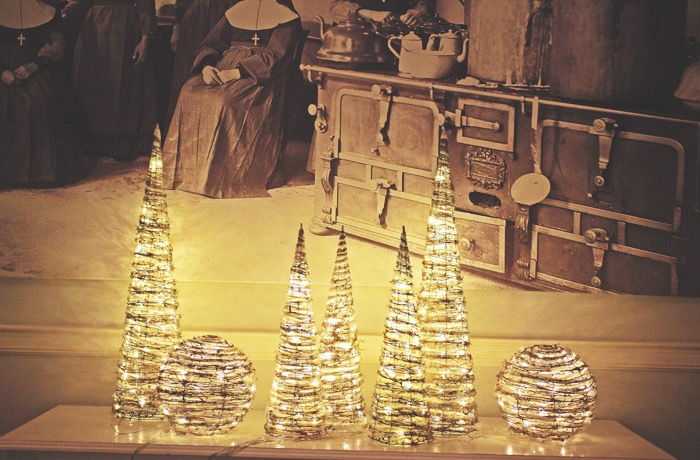 WÜRST (Margarethaplein 1)

Same brand as the stand at the christmas market, where you find sausage in all it's forms.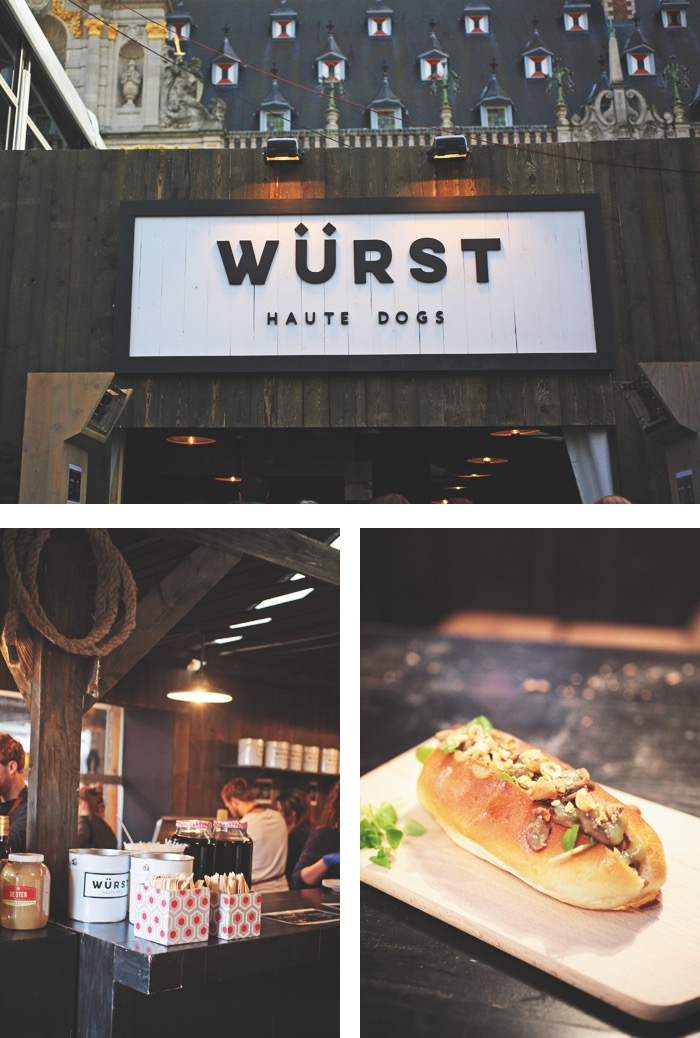 Jingle würst (boudin würst, green apple ketchup, mushrooms, hazelnuts)
ELLIS GOURMET BURGER (Naamsestraat 5)

A burger chain restaurant you can find just about everywhere in Belgium, and that we had already tried out. The burgers are rather varied and well prepared.
FLYING TIGER (Brusselsestraat 12-14)

I didn't really have time for much shopping, except at Flying Tiger, the danish brand we discovered in Tokyo and that we were surprised to find again here in Leuven.
Well well, that's about as Christmassy as we can all get. The only thing left to do now is wish you all a very Merry Christmas with your loved ones, and I'll be coming back soon for other touristic, fashion- or food-related discoveries. Enjoy the holiday season! (English translation by Marine)