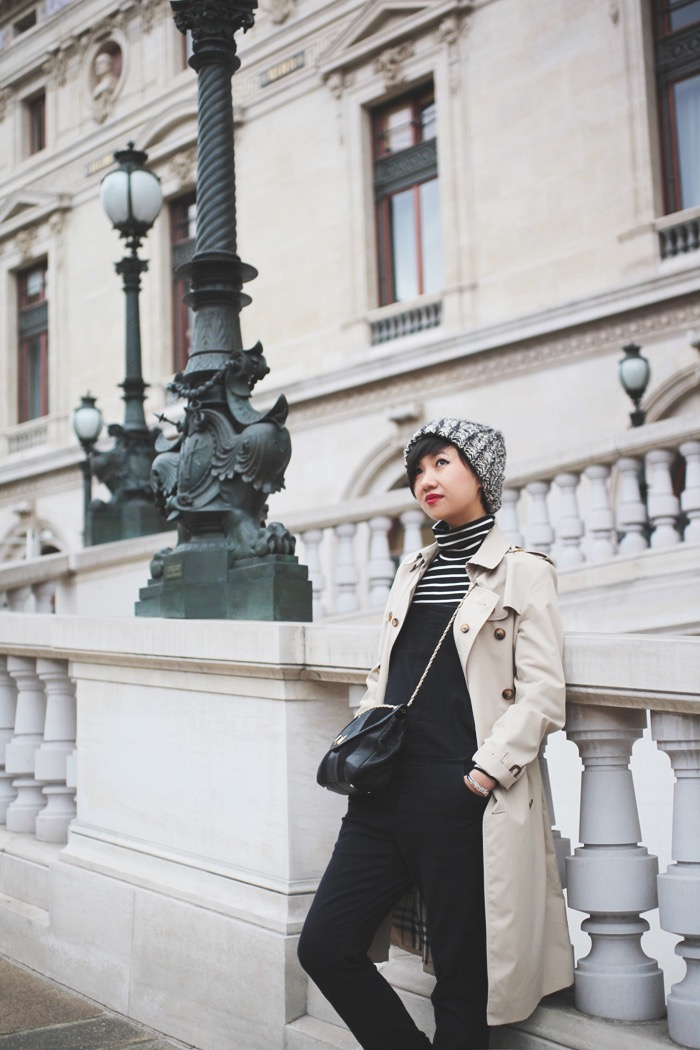 First look in 2016 that I was wearing this weekend for a "Exhibition / tea / Phở soup" combo with friends. As per my stylish resolutions for this new year, I actually don't have any: it will remain the same daily style routine.
I wish to feel always comfortable with what I wear and will rely more on timeless clothes to not get bored, but also to be able to combine different pieces of my wardrobe without thinking too much.
The Find
I was so happy when I found this second hand Burberry trench with a perfect condition. I wore it under the rain this Saturday and its quality is indisputable (small drops of water sliding on the fabric, it's magical).
To avoid too much classicism, I matched it with a jeans dungarees and a strip turtleneck jumper (= perfect solution to avoid overloading your outfit with a scarf).
Have a great week and again happy new year! (English translation by Quiterie)