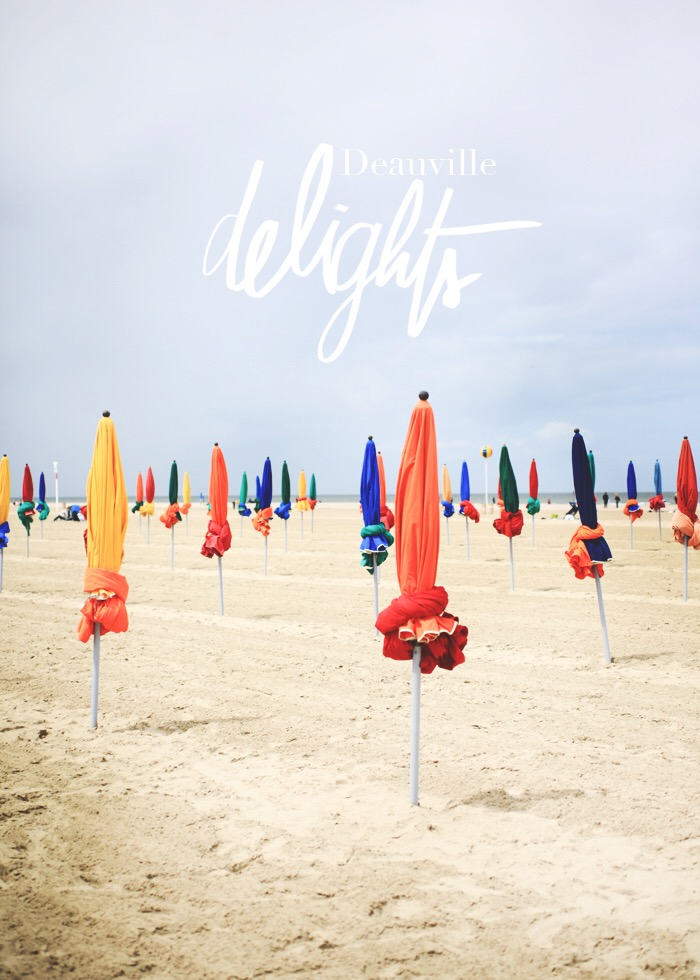 During our weekend in Deauville, we finally came out of our hotel, and took a chance to discover a few good addresses which I wanted to share right away!
La Villa Gabrielle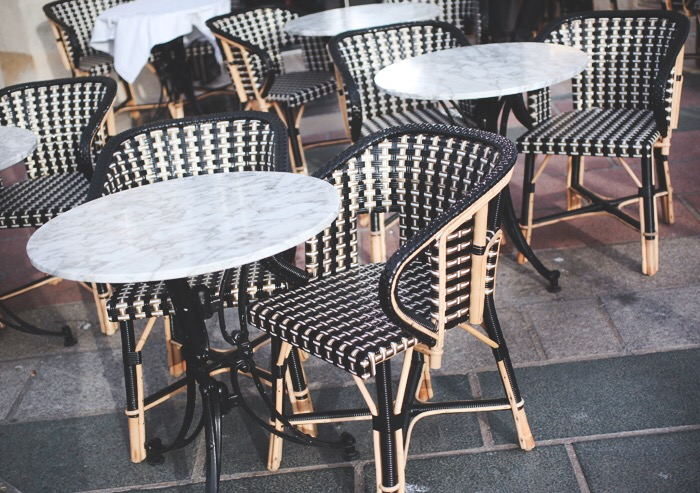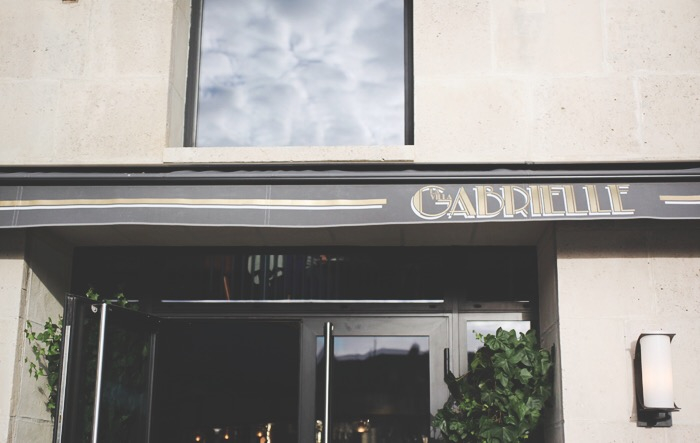 (95 rue Eugène Colas, Deauville) This place located right in front of our hotel, is a tribute to Coco Chanel, who for the story, opened her first shop in Deauville!
A few carefully thought-out to Gabrielle in the decoration such as these "tweed jacket" chairs or this portrait on the wall.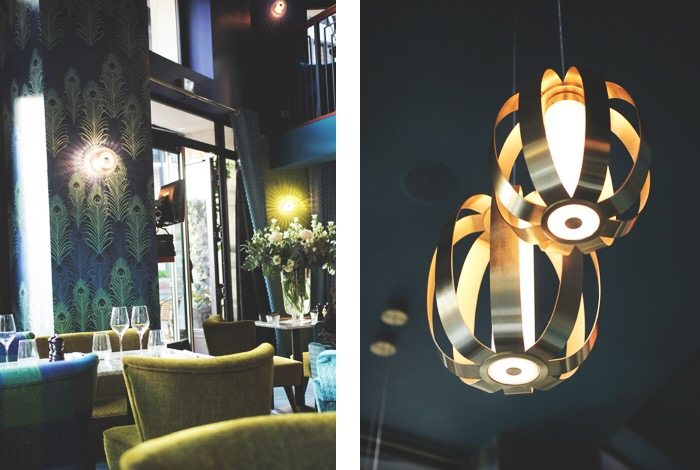 For the rest, tables in white marble (smart for Instagram hehe) and a blue-green peacock feather printed wallpaper.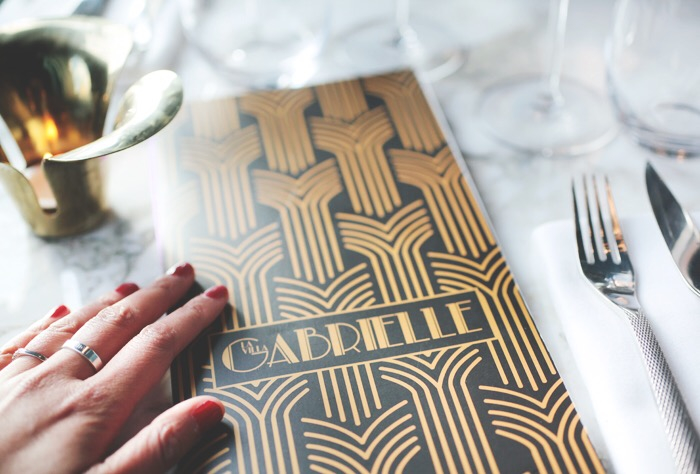 The lunch menu is affordable (20€ for main course and dessert). The waiter of the day was particularly cute (feast your eyes on), efficient and good adviser. The plates arrived really hot and under a cover.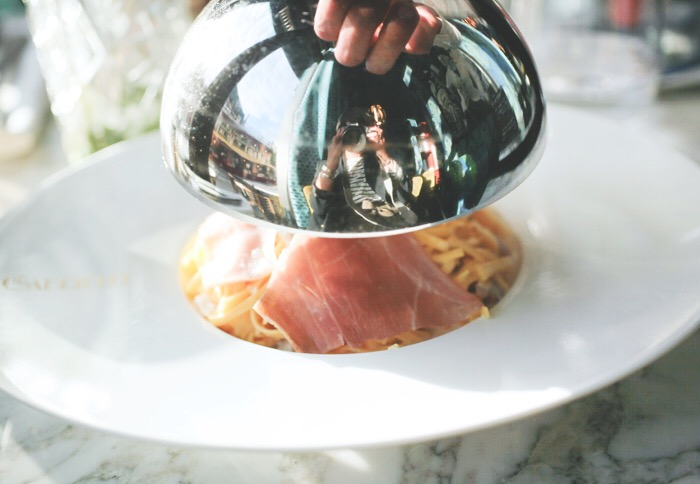 Say Cheeeese ! (= Parmesan cheese ?)
This time I was tempted by the fettuccines with veal, San Danielle ham, Parmesan and foie gras. I especially liked these cousin of tagliatelle, and most particularly when the foie gras was smoothly melting among the al dente pasta, mixing perfectly with everything else: I was melting too.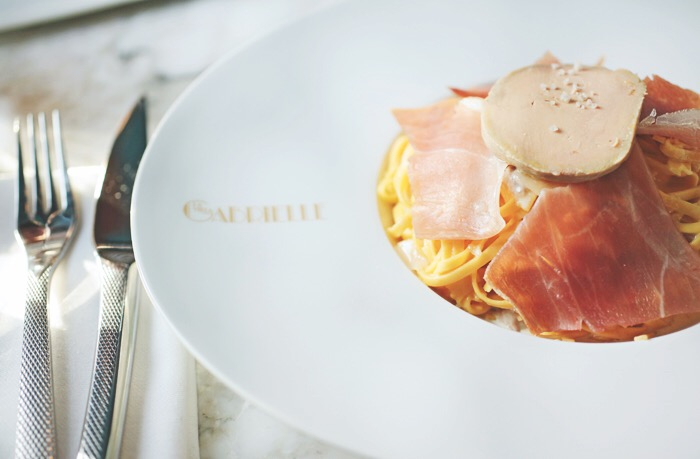 Fettuccine with veal, San Danielle ham, parmesan cheese and foie gras
My SO preferred the 7-hour lamb shoulder confit with soft spices and crunchy veggies with cumin. Apparently tender and tasty based on what he said.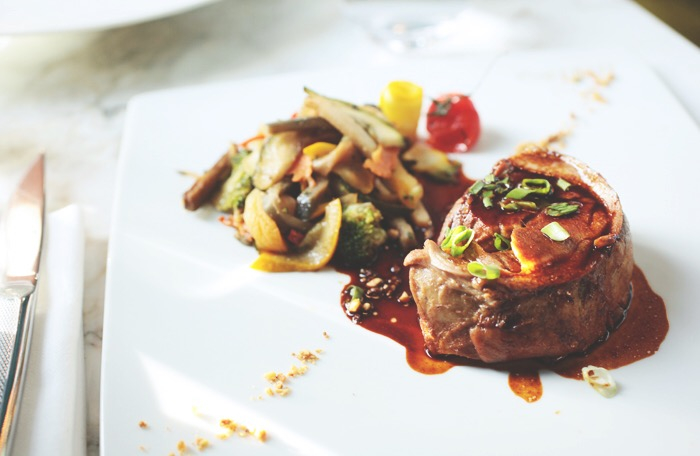 7-hour lamb shoulder confit with soft spices and crunchy veggies with cumin
The dessert also fulfilled my addiction of texture mix: melting, crunchy and soft. Everything in mouth thanks to this "Craquant chocolat" and its melty salty butter caramel…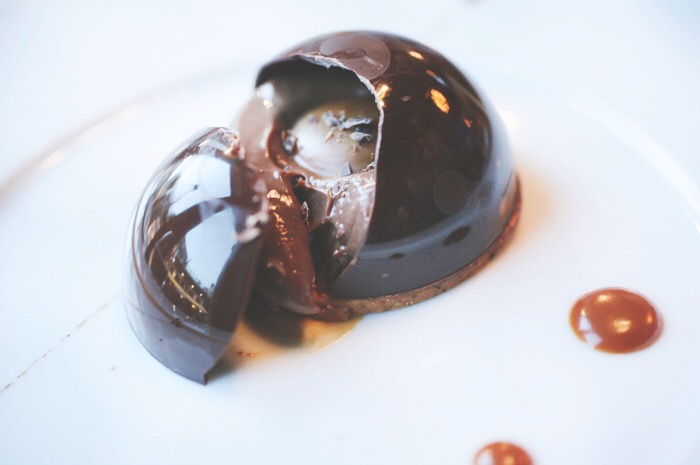 Craquant chocolat and its melty salty butter caramel

On the other side, a bit of disappointment for my SO and his Villa Gabrielle lemon pie.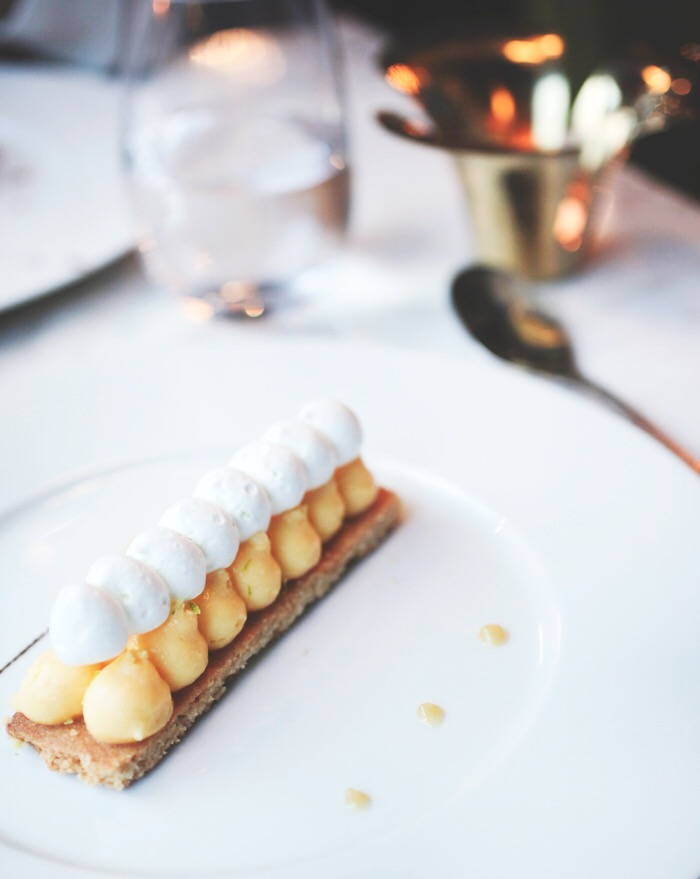 Villa Gabrielle Lemon pie

Slightly revisited with its crunchy meringue instead of melting: which apparently perturbed him… Anyway, just a question of taste.
Le Ciro's
(Les Planches de Deauville, boulevard de la mer, Deauville) A great envy of seafood led us to this place well known from the festival-goers on the Planche de Deauville.
The previous day, as it was fully booked we came back for lunch on Sunday: the ambiance was a way calmer (because of the bad weather).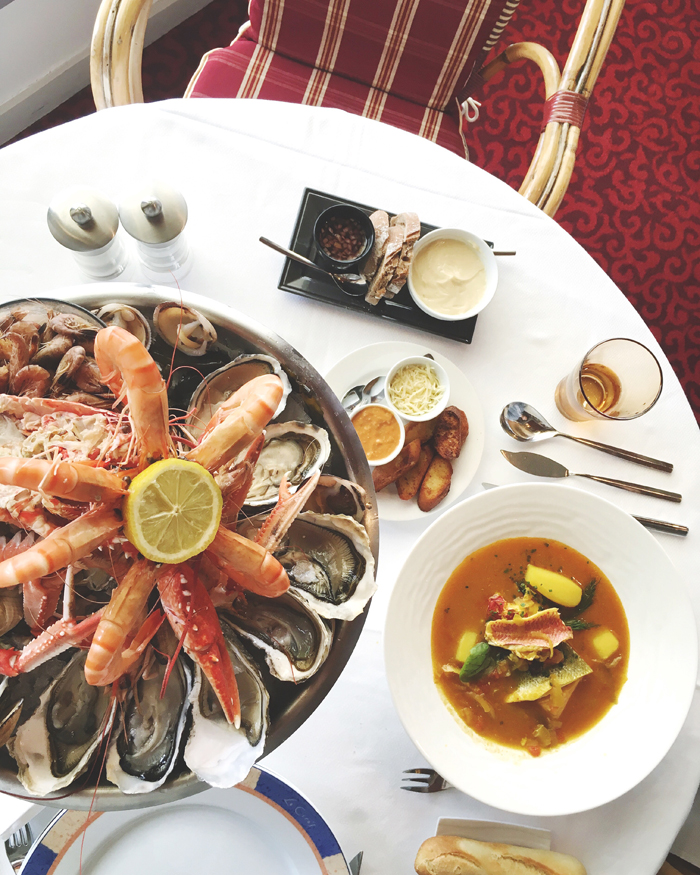 We decided to choose the Royal plate of seafood and the bouillabaisse, Royal too. Suddenly submerged by a feeling of laziness (also Royal) to peel the 1/2 crab usually coming along with the plate, I asked to change it by additional oysters.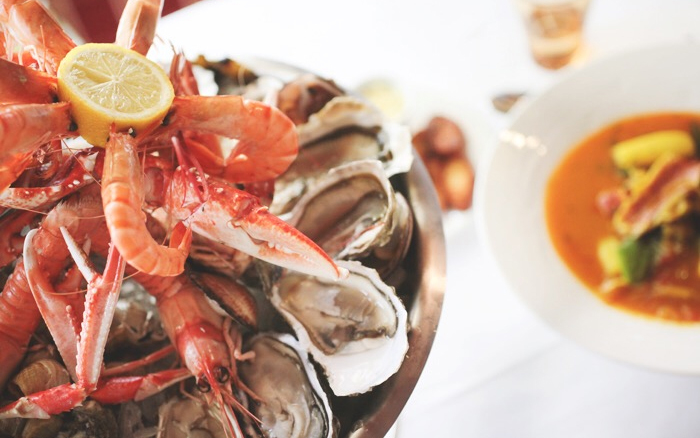 Royal seafood plate

These oysters from Isigny were so fleshy and delicious: happiness.
The bouillabaisse was devoured/sipped with enthusiasm: I guess it was good too.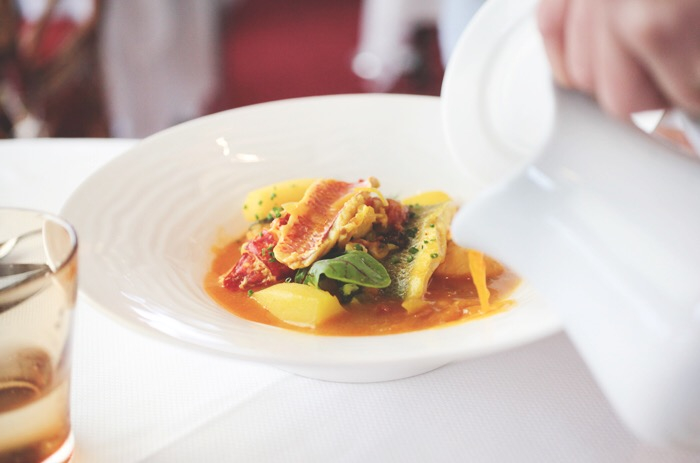 The Ciro's Royale Bouillabaisse

Just a disappointment for the dessert menu that didn't motivate us but we must say that we were not the best judges with our full stomachs.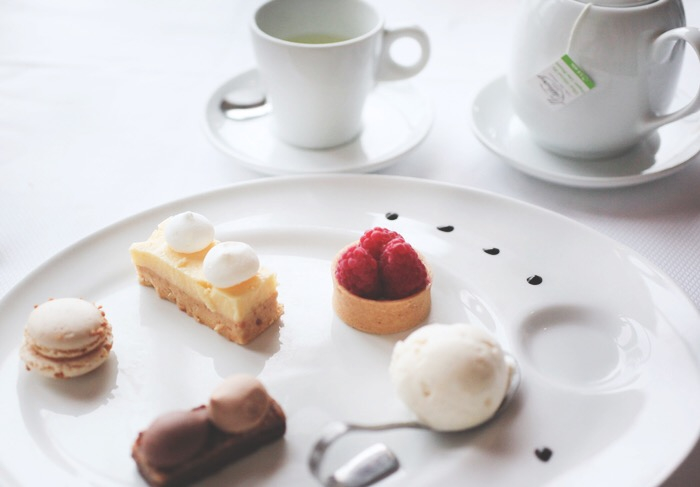 A Gourmet Tea to share was the most reasonable option: mini-pastries without real interest though. You may prefer an artisanal ice cream along the Planches.
Glaces Princesse Sophie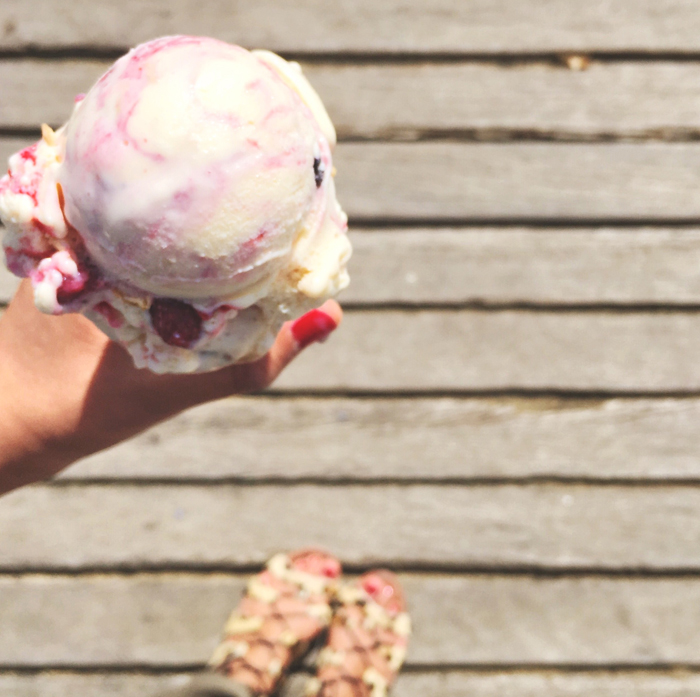 (Les planches de Deauville) A large choice of handmade ice cream flavours: I tried the red berries and crumble. Savoured and approved.(English translation by Quiterie)