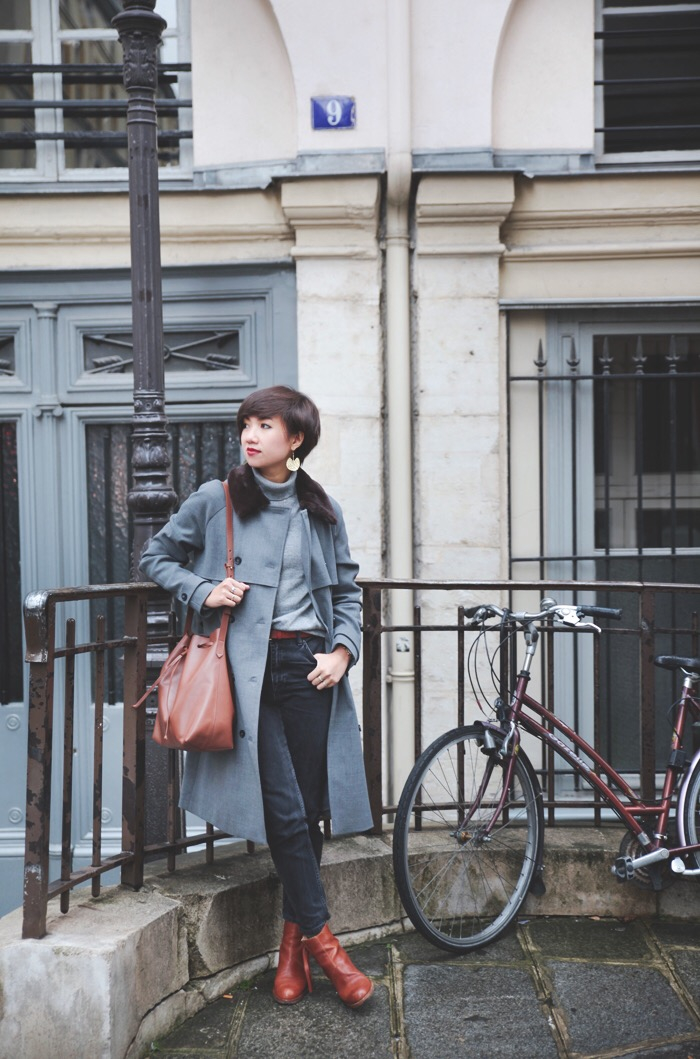 Our taste and style evolve with time. I started my blog almost 10 years ago, with looks more or less believable (my archives are a mix between WTF and unbelievable… but no shame about it ahah!) and if you've been following me this whole time, you must have noticed that I've now settled down (not really difficult).
In search of timeless

Now my quest to find timeless pieces is more than ever true. My style goal : wear basics and spice them up with one or two eye-catchy accessories.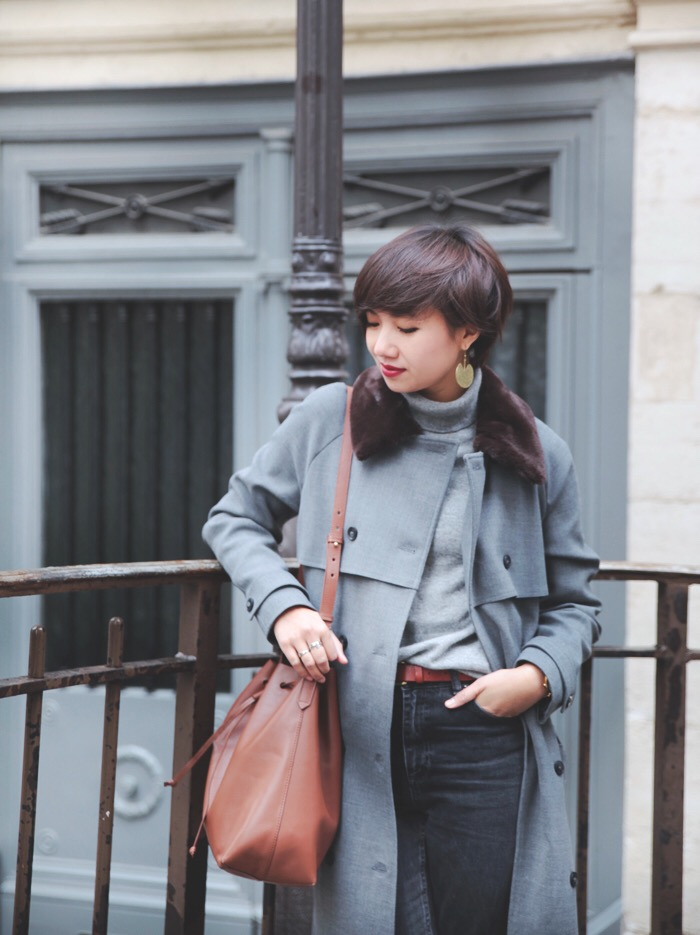 For this outfit, the basic piece is this cashmere turtleneck sweater, which keeps its promises as much as the "round collar" collection I told you about here. Better choose one extra size for a loose effect.
Also basic, this discounted trench with removable faux fur collar: excellent quality of the fabric and possibility to wear it mid-season.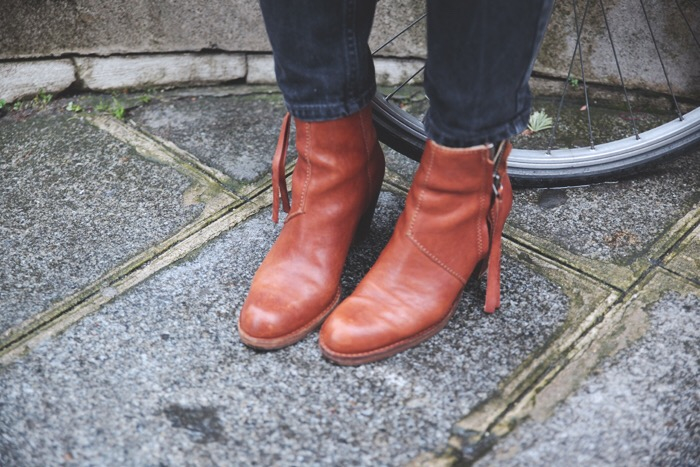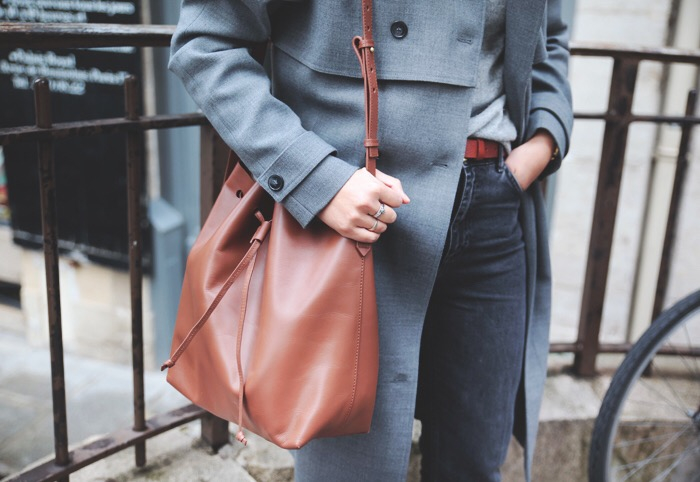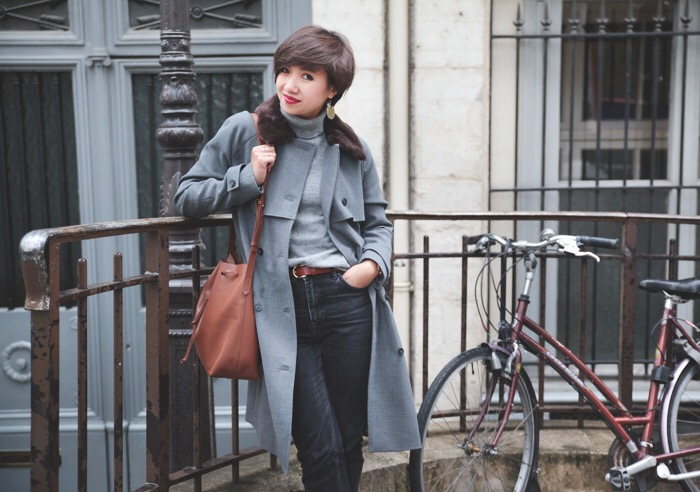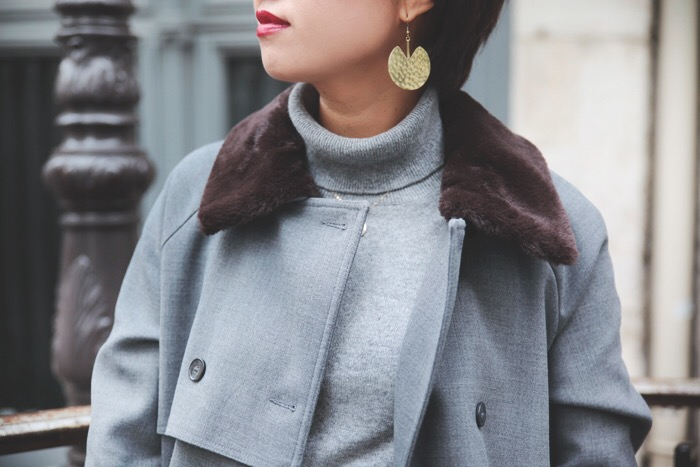 For the "eye-catchy" touch, these earrings found during my weekend in Lille and camel touches here and there. Thinking of it, I was hating gold and big earrings 5 years ago. I'm wondering what the next 10 years will bring to my style? (English translation by Quiterie)