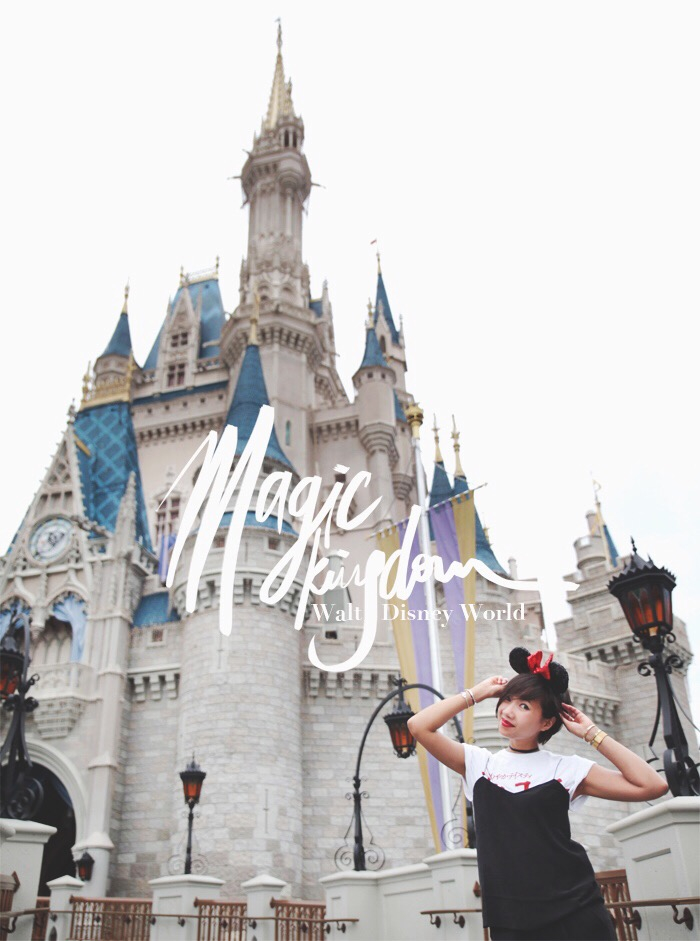 Finally! We made it to the most important part of our USA road trip from last autumn : Walt Disney World in Orlando! You know how much I love Disney parks : after Paris and Tokyo (here and here), here I am in a theme park located in Walt Disney's country of origin: my first time, such emotion!
I hadn't yet been to Disneyland, the inital theme park in California (a life goal : visiting all the Disney parks in the world, haha!) but it would seem that the one in Florida is much bigger.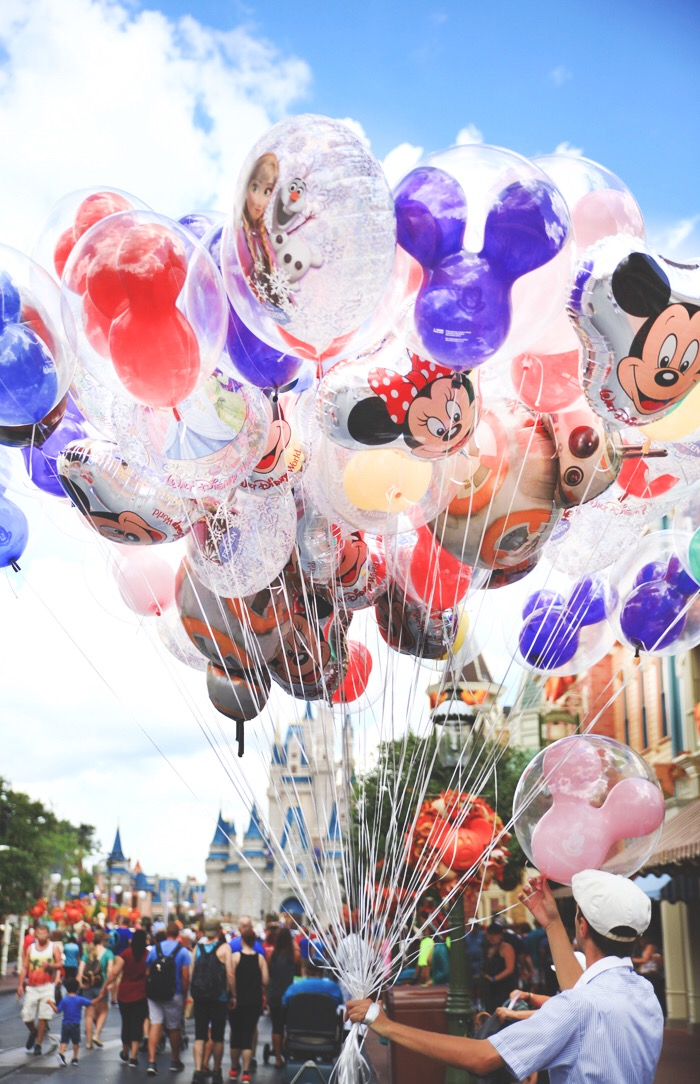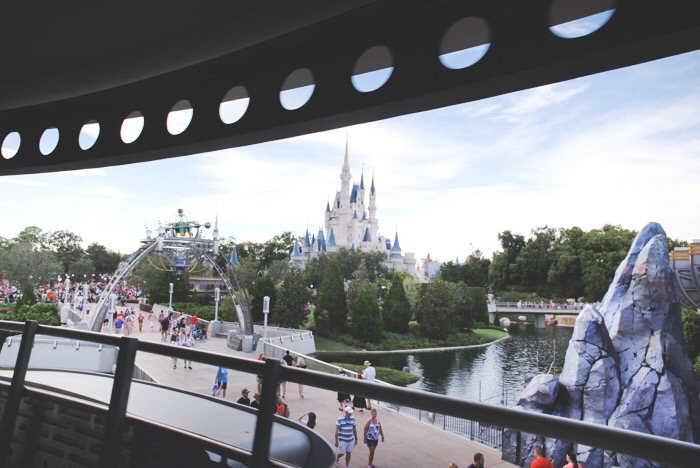 Walt Disney World Resort
To try and make things clear, in Florida, the Disneyworld resort has 4 theme parks : Magic Kingdom (today's subject), Animal Kingdom, Epcot and Disney's Hollywood studios.
I visited the first 3 : I'll say more about each in the upcoming weeks so you can get a better overview.
The resort also holds 2 water parks : Disney's Blizzard Beach and Disney Typhoon Lagoon (it is currently being renovated). Note that there's a Disney Village (like our own, but much bigger) with multiple restaurants and shopping options : Disney Springs.
Don't hesitate to ask me questions, I'll be glad to answer in the comments below (I'm thinking my post is going to be 10km long, there's so much to say!)
What to choose?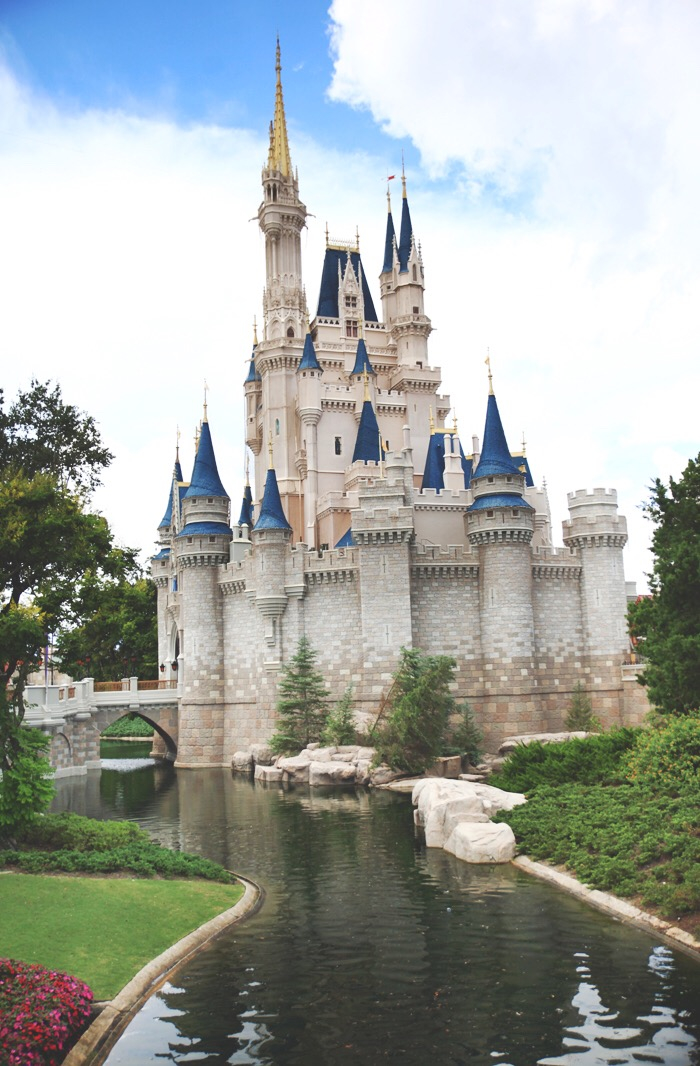 Cinderella Castle

The big dilemma when you decide to come and visit Disneyworld is to know which Theme park you're going to visit. Ideally, you'd spend a whole day in each, but it requires an adequate financial and time budget!
We opted to visit 3 in 2 days (a 2 day pass with the Park Hopper option, to go from one to the other) and although it was a real marathon, and that at the end of the 2 days we couldn't feel our backs or feet, we came out absolutely charmed (our passion for Disney parks also helps in this matter).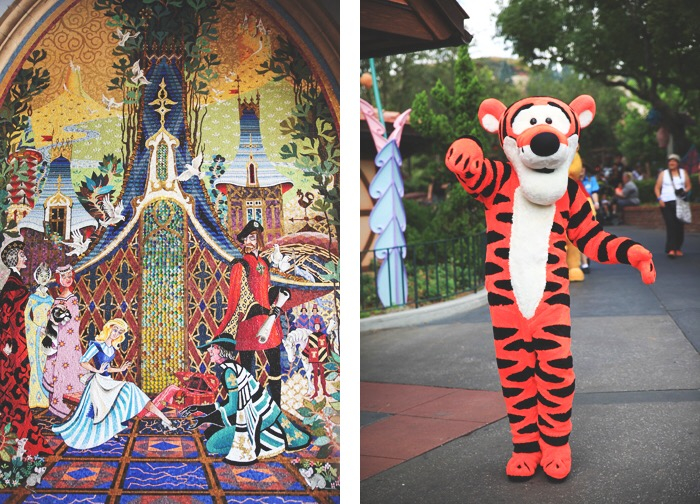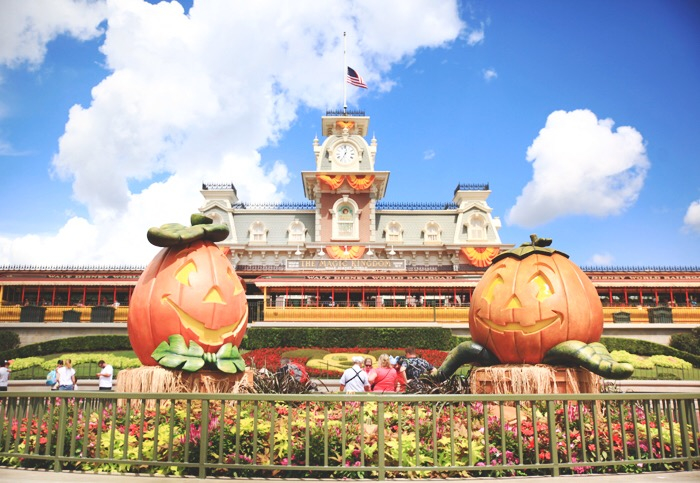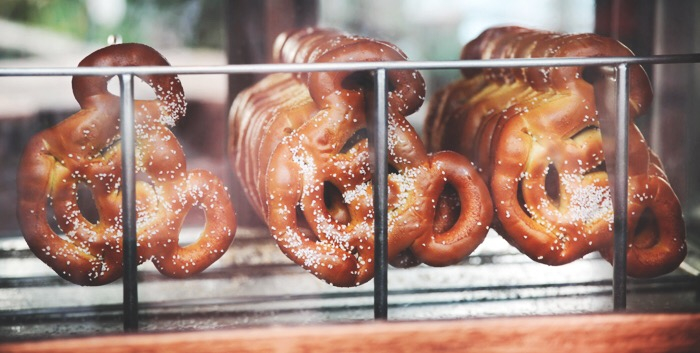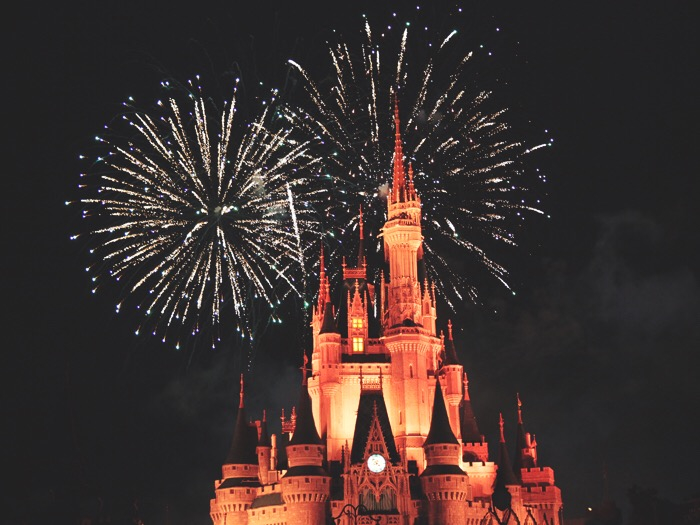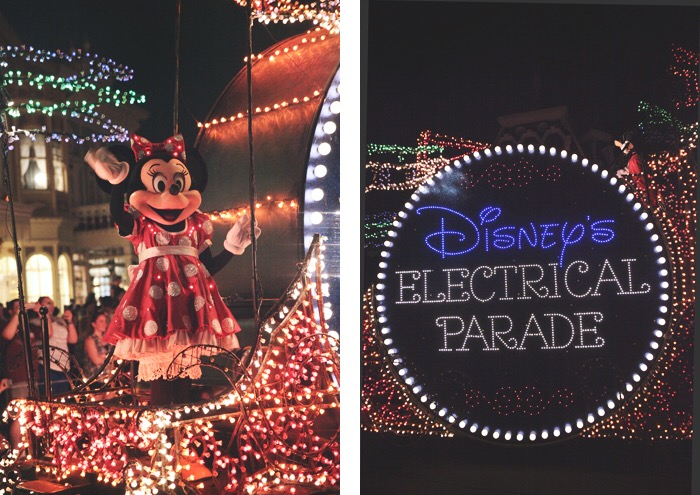 Even if Magic Kingdom holds some attractions that are similar to the ones we have in Disneyland Paris, it's still a whole new dimension in matters of size and magic. Animal Kingdom is the real innovation, like an huge animal-themed Adventureland.
Epcot is like a Futuroscope (in Poitiers, France), with sceneries from all over the world, and one little glittery jewel hidden in this cartesian world : a Frozen attraction in a northern-inspired world.
We voluntarily opted out of the Hollywood studios because in the end, we had to make choices, but I imagine it must be much bigger than the one in Paris, and that we missed out on original attractions.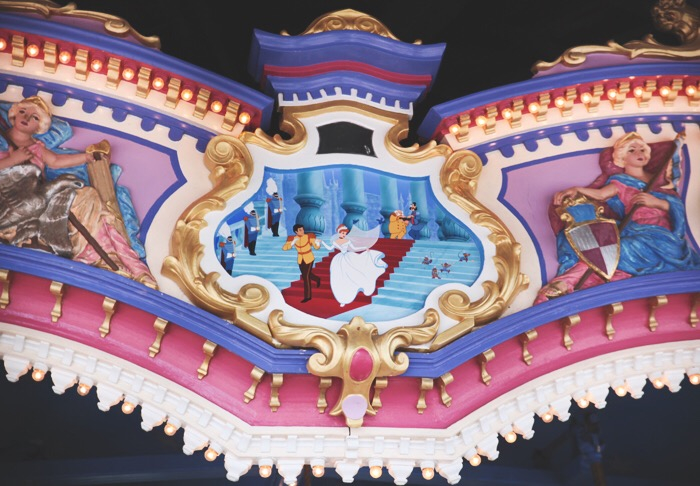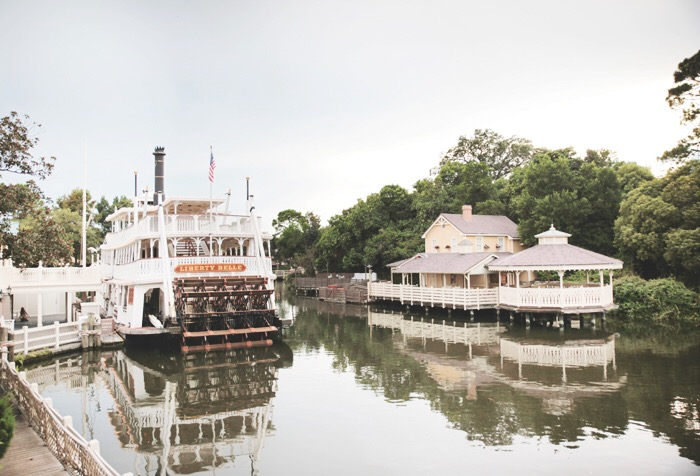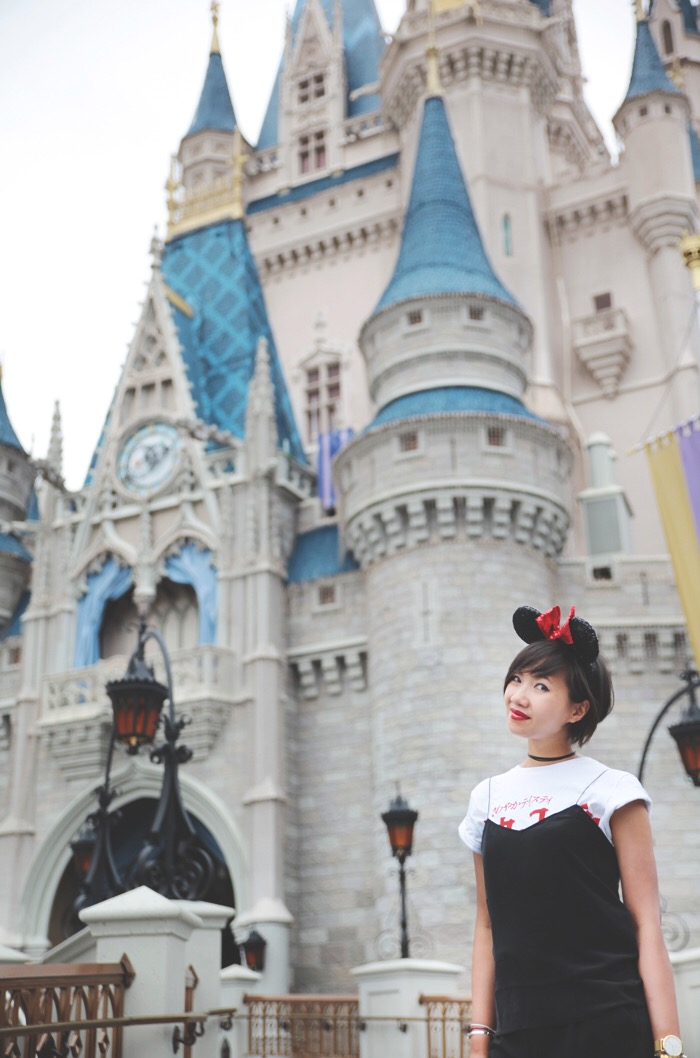 Well, I know I'm not really helping you with your choices here, but it really all comes down to your personal preferences.
If you're all about the classic Disney spirit, go to Magic Kingdom. If you only have time for one, and that you've already been to Disneyland Paris, opt for Animal Kingdom.
Practical tips
Applying "MY DISNEY EXPERIENCE"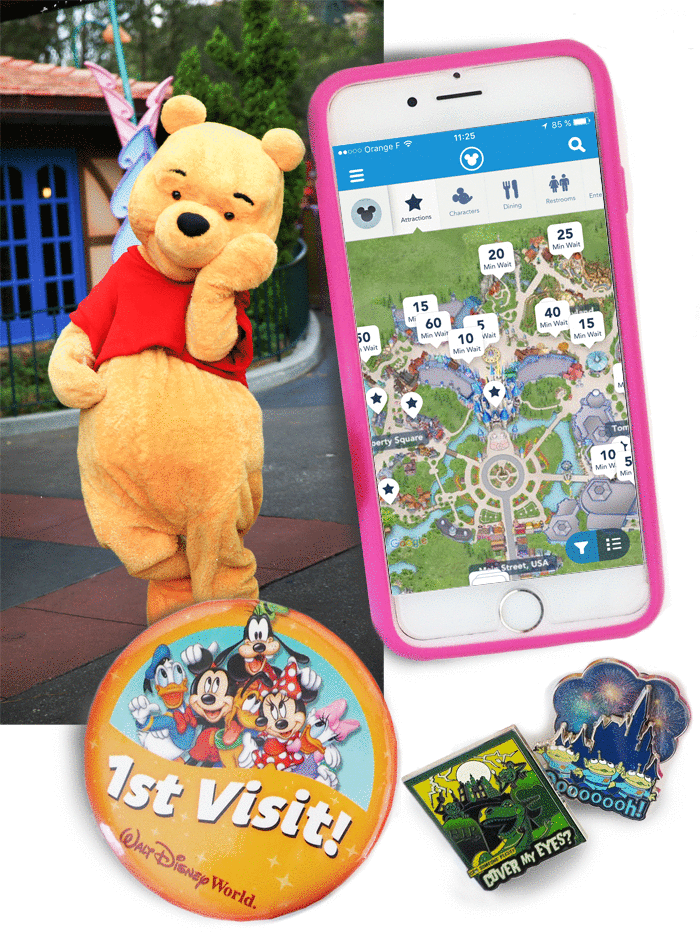 A real important pro-tip when it comes to Magic Kingdom (and all other Disneyworld parks for that matter): download the free app "My Disney Experience".
Wifi is free and available in the whole resort : un-be-lievable!
It's really useful for orientation and so much more! It's pretty simple, you can manage everything with this app (= so make sure you have extra batteries for your phone!)
You'd think I knew everything about Disneyworld before my visit, but it couldn't be further from the truth! Although I pride myself in being a Disney afficionada, I didn't take the time to really study the question beforehand. It's really thanks to the app that I managed to track down all the interesting attractions, to get from A to B in the parks (the GPS map in the app is soooo useful), to book restaurants etc etc.
FAST PASS +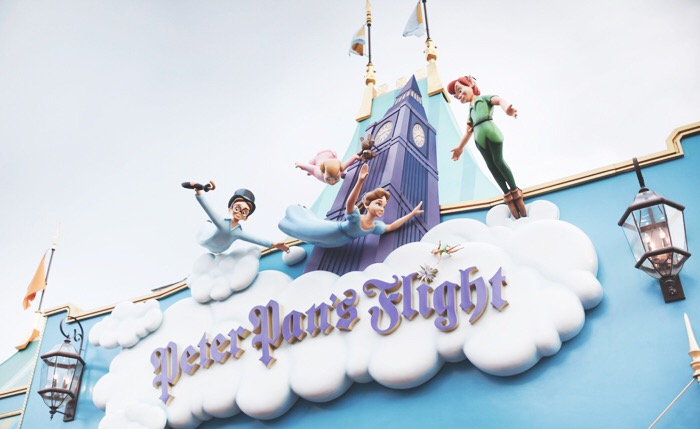 There's a Fastpass+ system to shortcut the lines in the most popular attractions.
On the app, you can also see the waiting time live on the app (best idea ever!) and manage your 3 fast pass / day (that you can renew once you use them) that you can book up to 30 days in advance. If you do things well, you can optimize your waiting time and do most of the available attractions with minimal stress.
PARK HOPPING and WALKING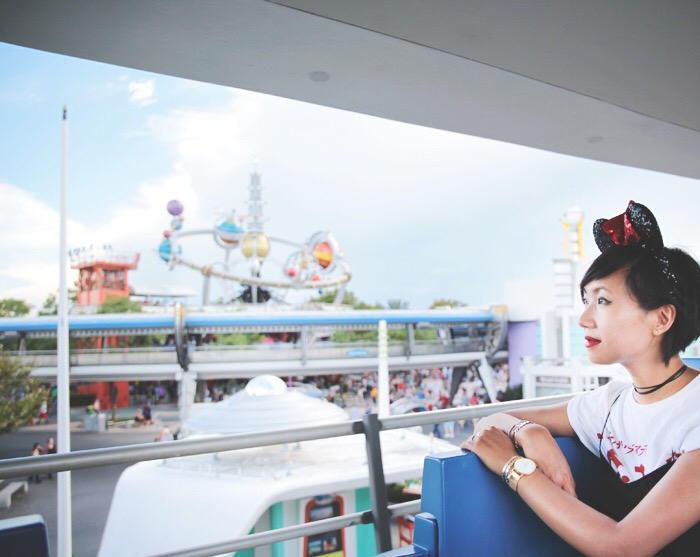 A shuttle system (bus/train/ferry) allows you to get from one park to the other, but the resort is huge, so make sure you plan enough time for the commute, and limit your transfers as much as you can.
Magic Kingdom is huge compared to our Disneyland Paris. Getting from one world to the other requires a lot (lot) of walking! Main Street is so much bigger than ours! It's like we had been shrunk in Disneyland Paris!
Make sure you know WHERE YOUR PARKING IS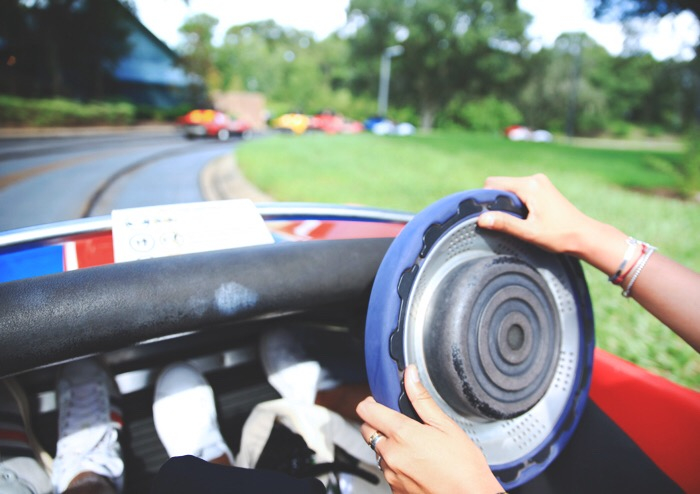 If you come to Disneyworld by car (like we did), do note very specifically your parking (there's one per theme park) and your parking spot symbol/number.
They are at least three times bigger than the one in Paris (there's even a small train inside the parkings!).
BOOK your RESTAURANTS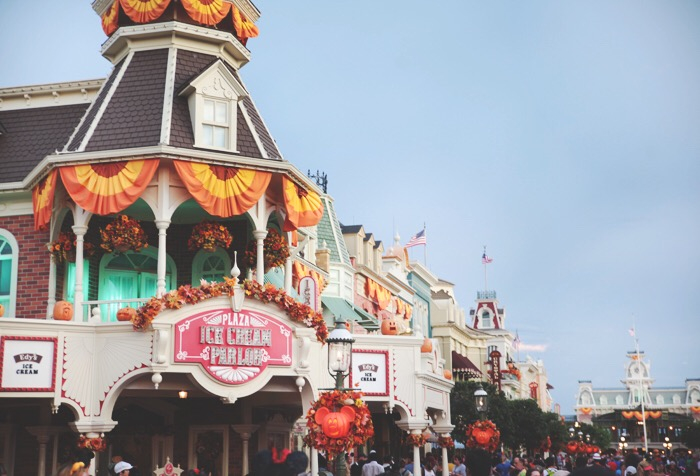 Book the restaurant where you want to have lunch/dinner via the app (don't hesitate to book far in advance : I almost missed the Beauty and the Beast restaurant because I booked the day before, and there was only one time slot available!).
The list of Magic Kingdom restaurants where you can make a booking is here.
BE OUR GUEST : "The Beauty & the beast" restaurant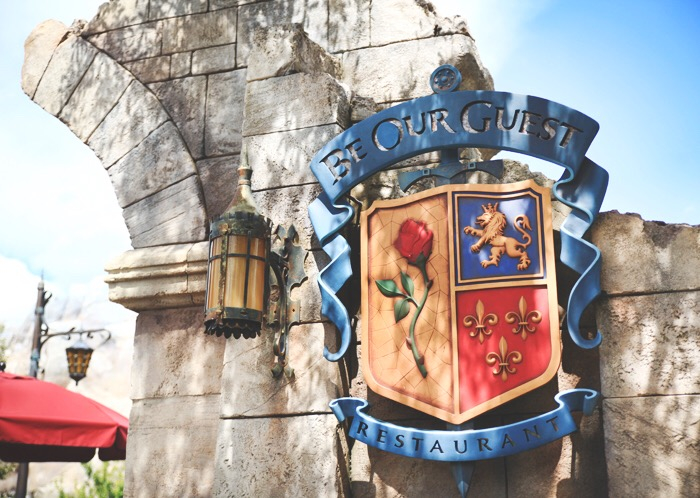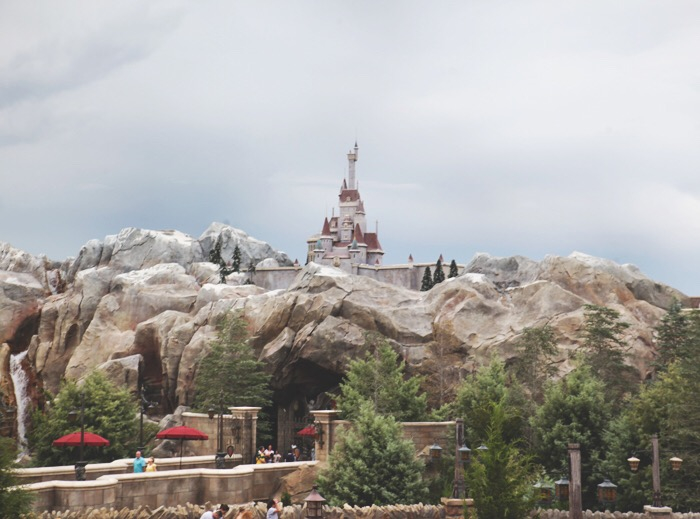 The Beast castle

I heard about the "Be our guest" restaurant only a couple days before our visit (shame on me, it's one of my favorite Disney love stories – I'm so looking forward to the movie in March!).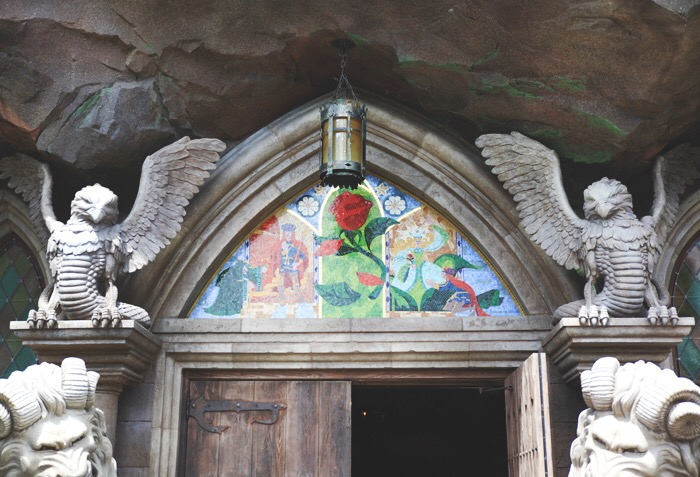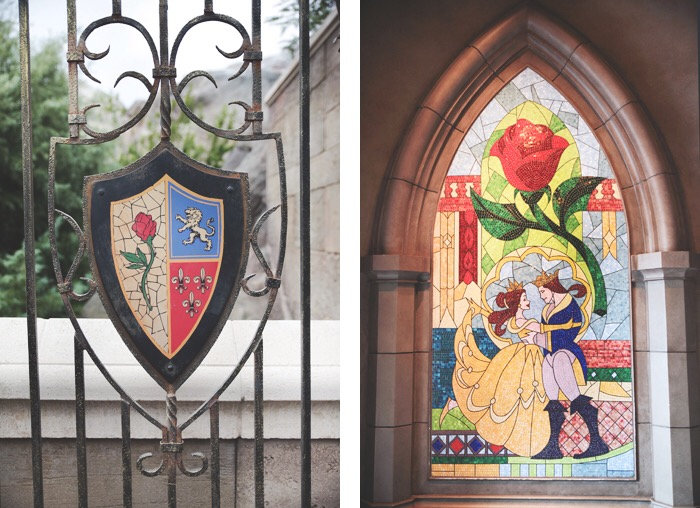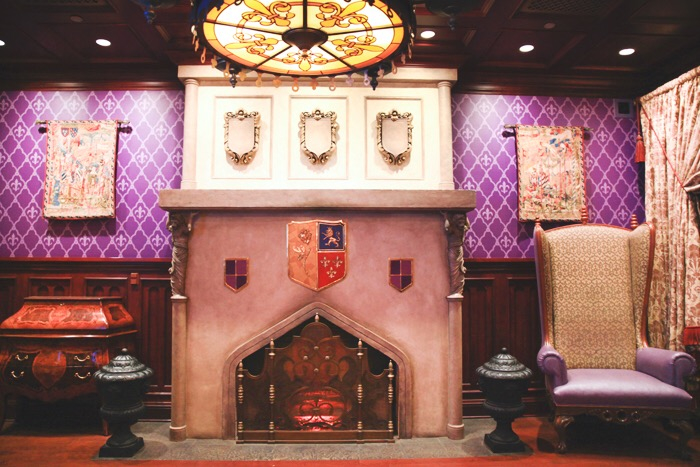 I had to go, and I wasn't disappointed : I was totally immersed in the universe all along. However I'll note it's more about the decor than the food (but I don't think you can go in if you didn't book and if you don't order food though.)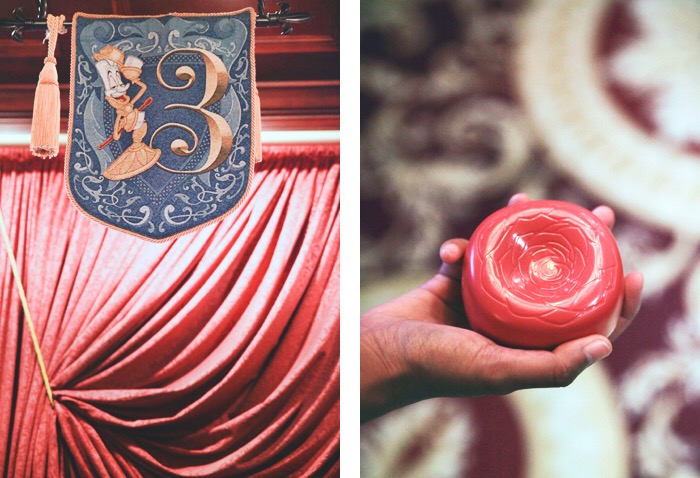 Don't wait for a gigantic feast like in the movie : you'll get what americans imagine french gastronomy to be like! It's a tad cliché "canteen/brasserie" : braised pork, roastbeef sandwich, croque-monsieur, quiche … not sure Belle would have been amazed with the menu, but the quality is still OK.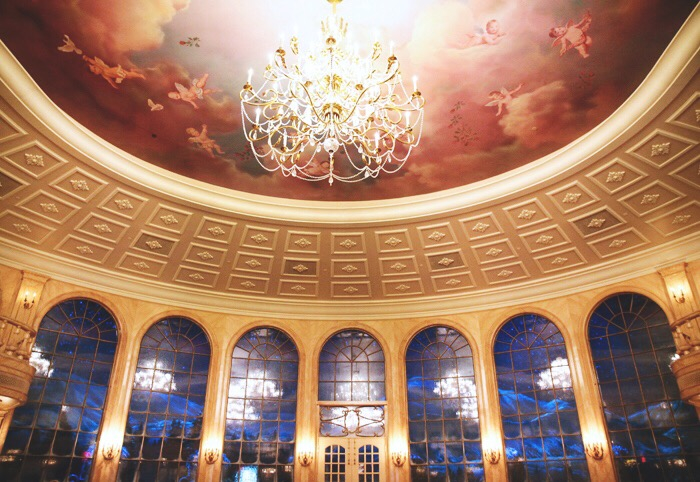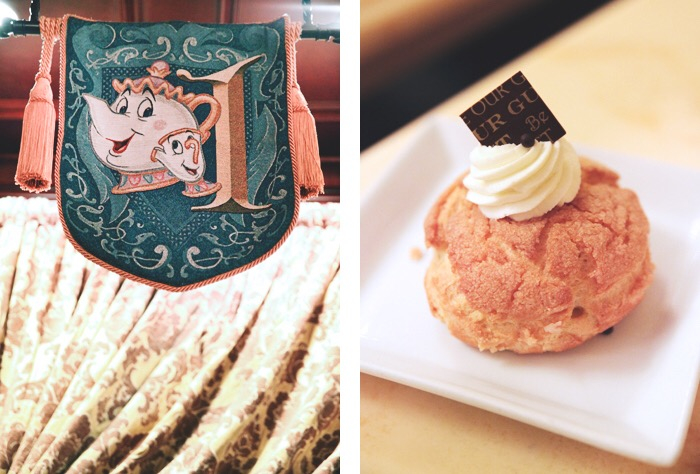 The whole point of the restaurant are the details in the decor, up to the rose-shaped bipper, that you get with your order, and that allow the waiters to find you when they bring you your plate.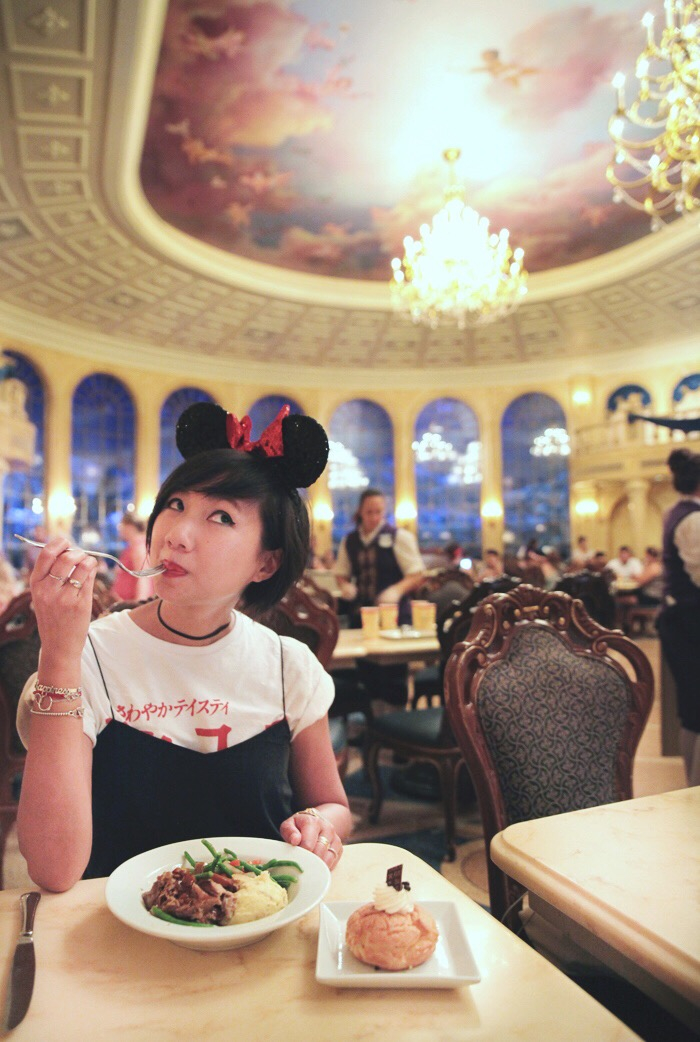 ♬♩Be our guest ! Be our guest ! ♬♩
There are 3 different rooms where you can have your meal : we chose the mythical ballroom! I was like a kid, looking up to admire the ceiling every 2 minutes, with "Beauty and the Beast" playing in the background.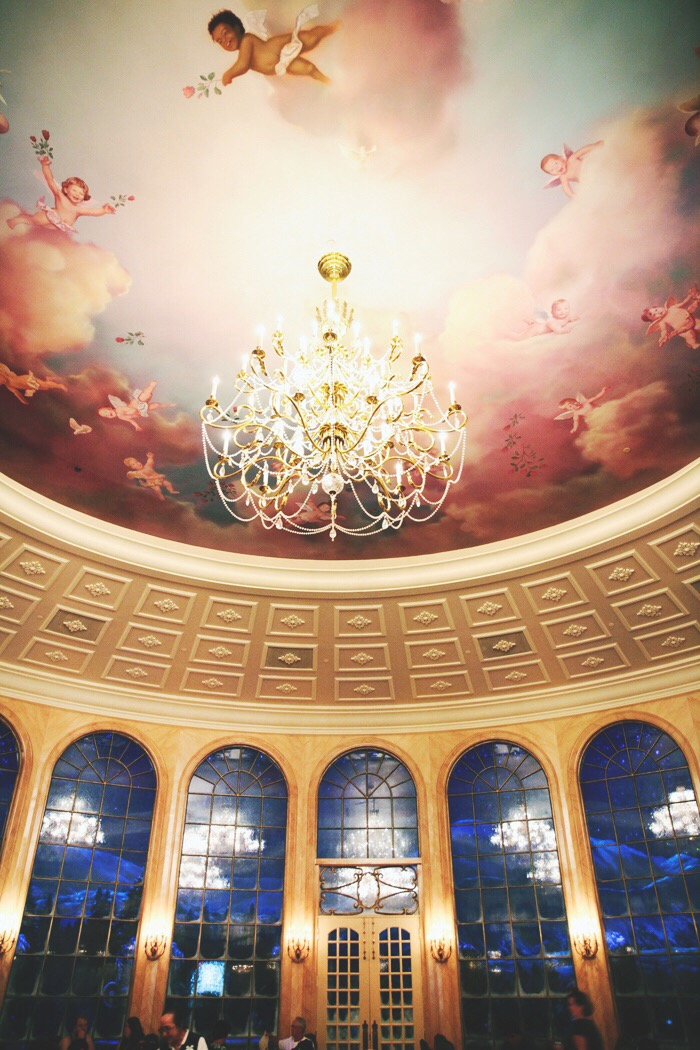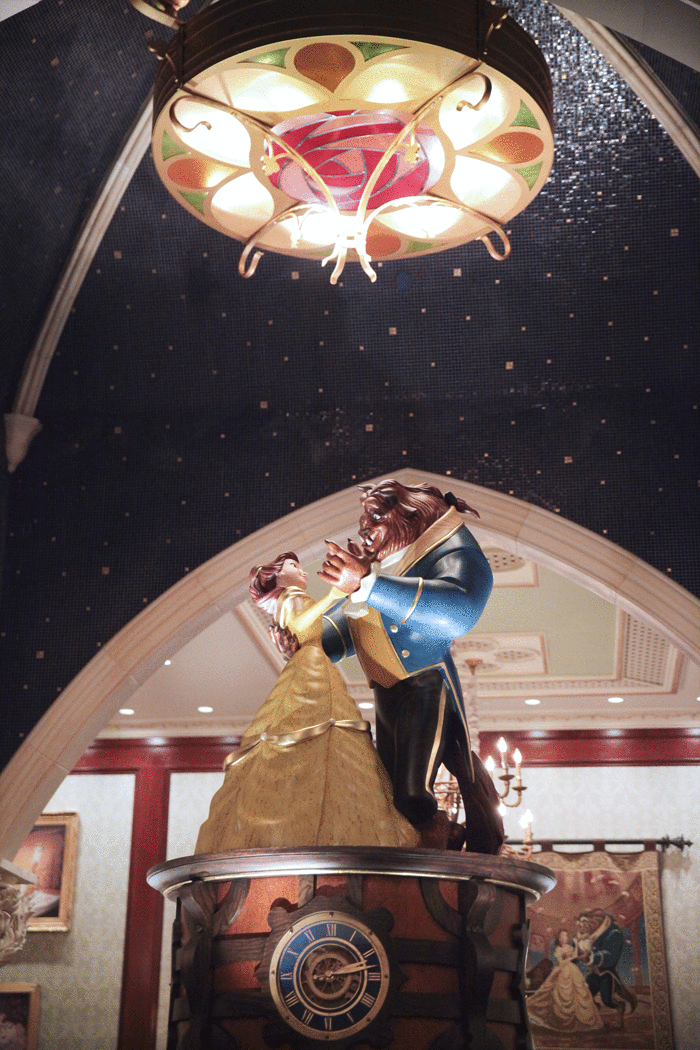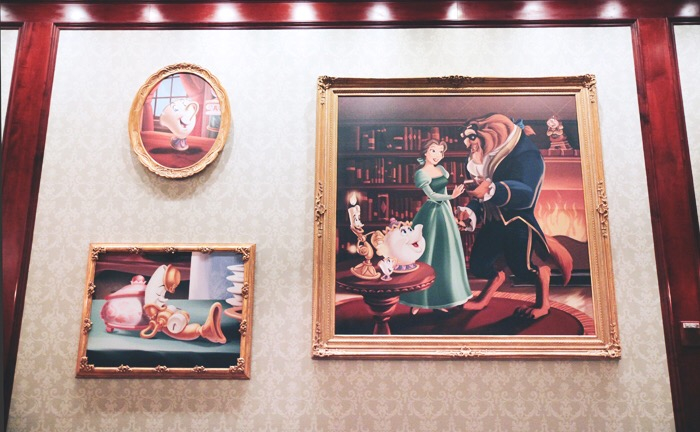 After lunch, we walked through the other rooms to admire the scenery.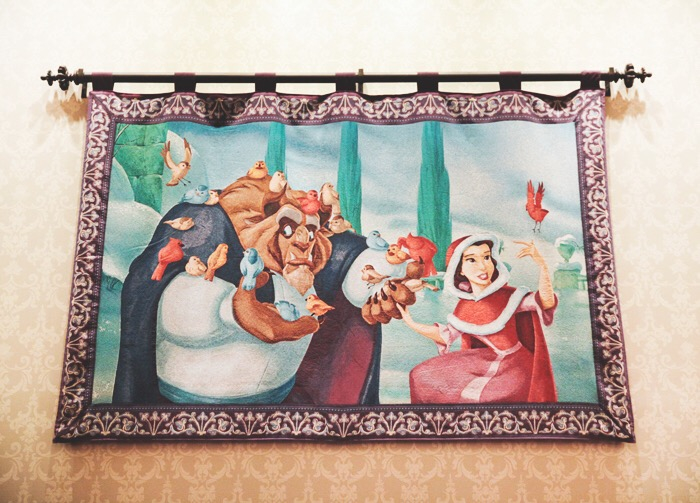 I especially loved the mysterious "rose" room, where a portrait of the beast changes every 15 minutes. You're right if you think this restaurant is a must-do of the Magic Kingdom.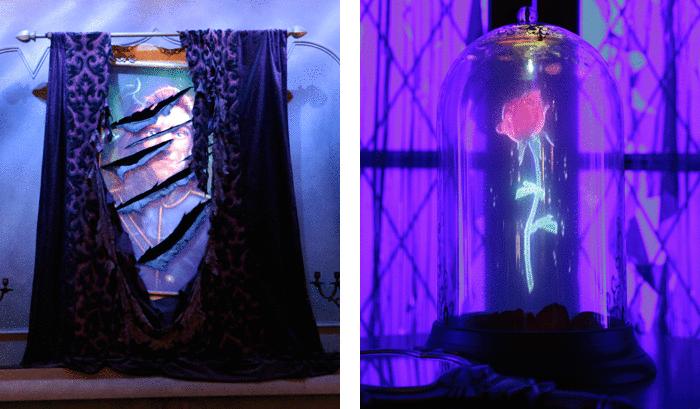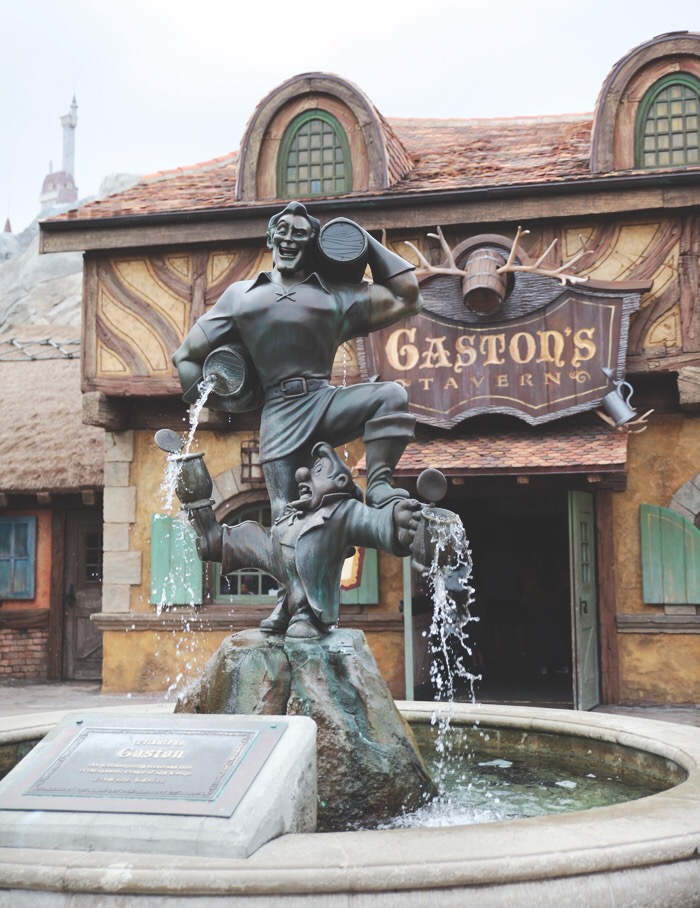 Gaston tries to compete with his own tavern !

My favorite Magic Kingdom attractions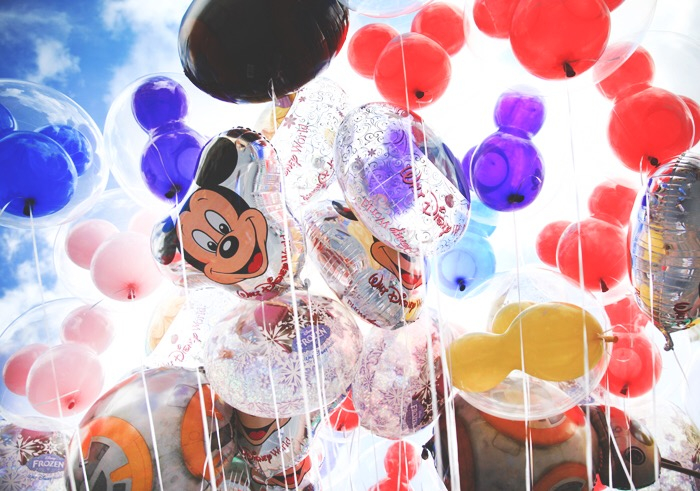 The Magic Kingdom worlds are pretty much the same as those in Paris : Fantasyland, Adventureland, Frontierland, Tomorrowland (=our Discoveryland), and the bonus Liberty Square (US patriotism with an american colonial era backdrop).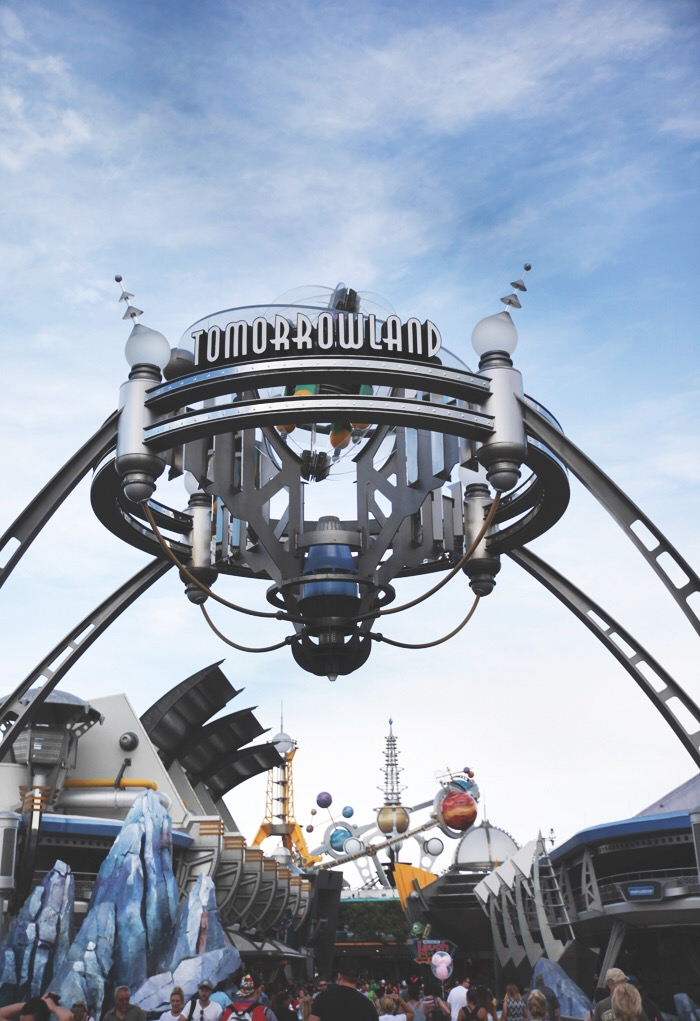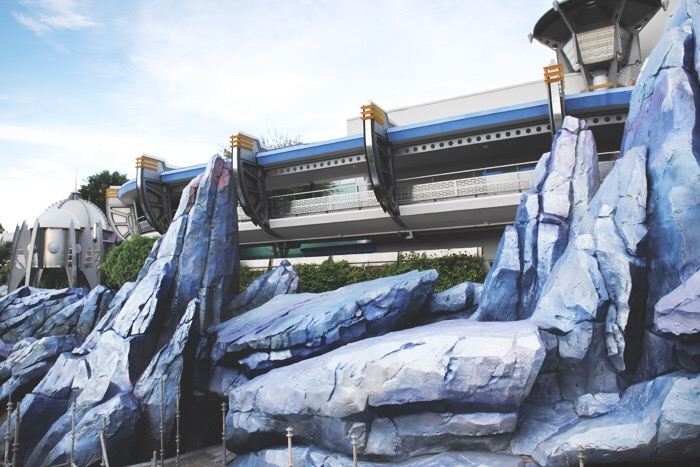 Tomorrowland
Once again, you can choose depending on what you like best here, but I'll still share the list of my favorite attractions (that I did or would have loved to do) :
Seven dwarfs main train : a train in Snow White's universe.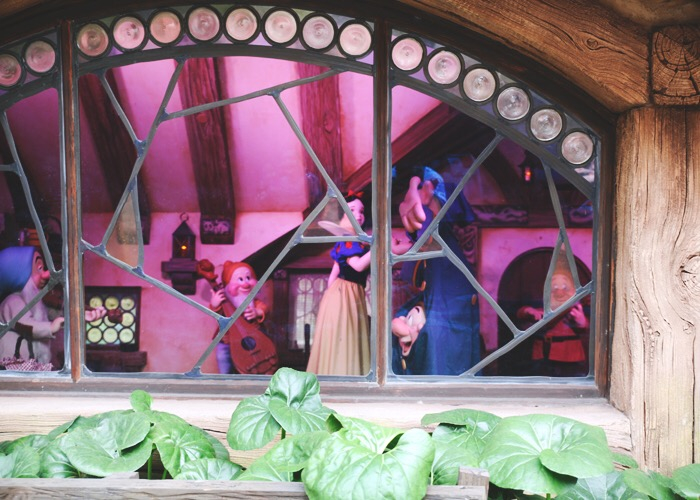 Splash Mountain : I had already experimented in Tokyo Disneyland and I loved this "watery" attraction.
Under the sea- Journey of the little mermaid : a quiet tour of the different scenery in the movie. One more chance to admire the decors.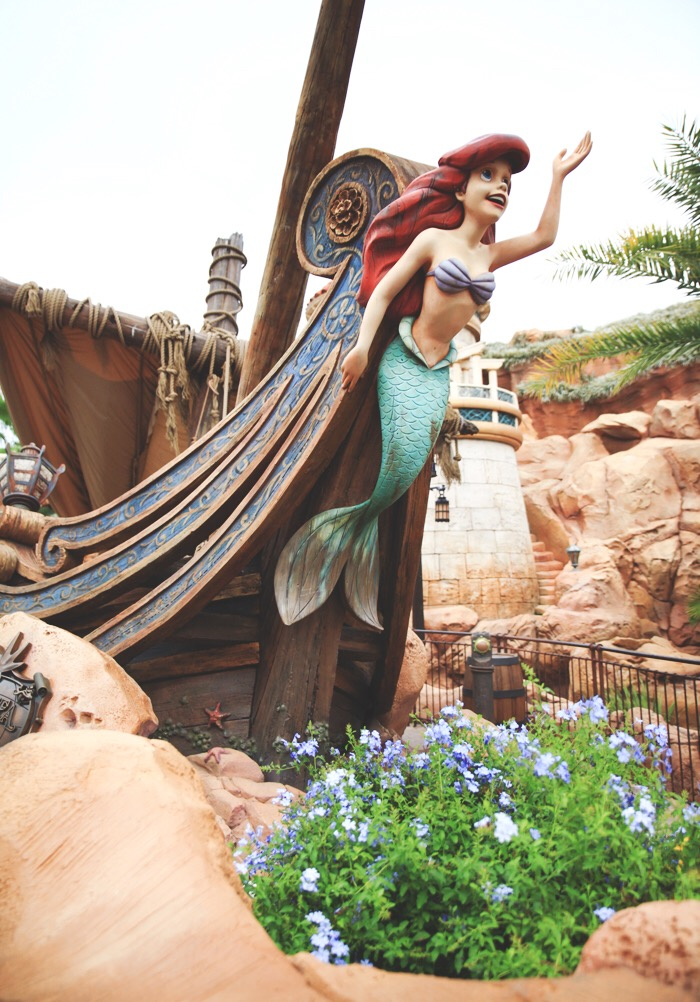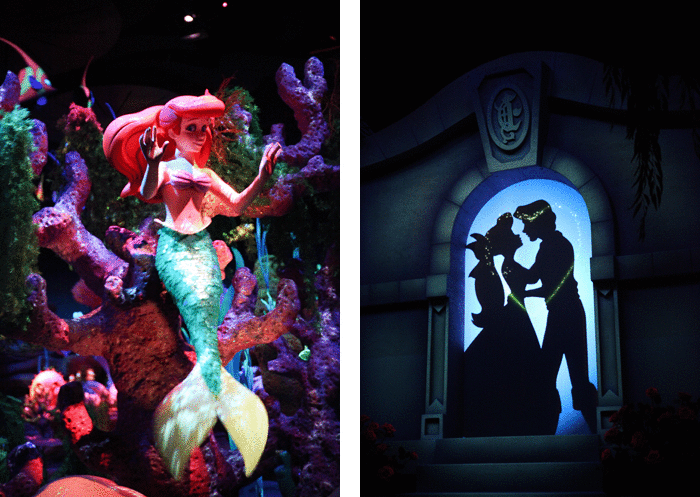 The Barnstormer : a quick plane ride (on a rail); a soft version of the mine train.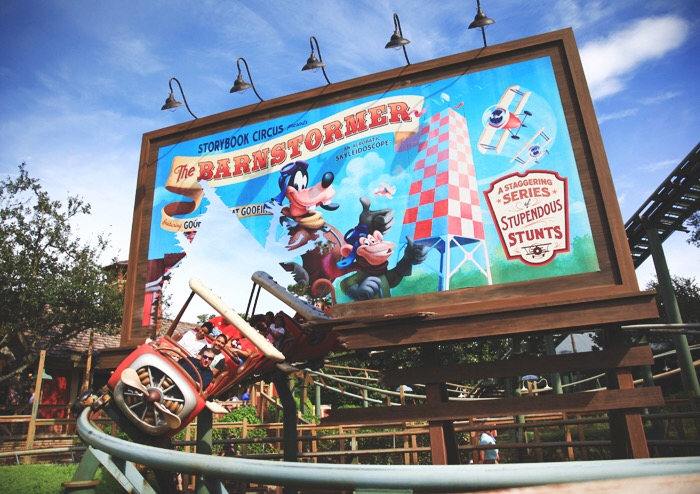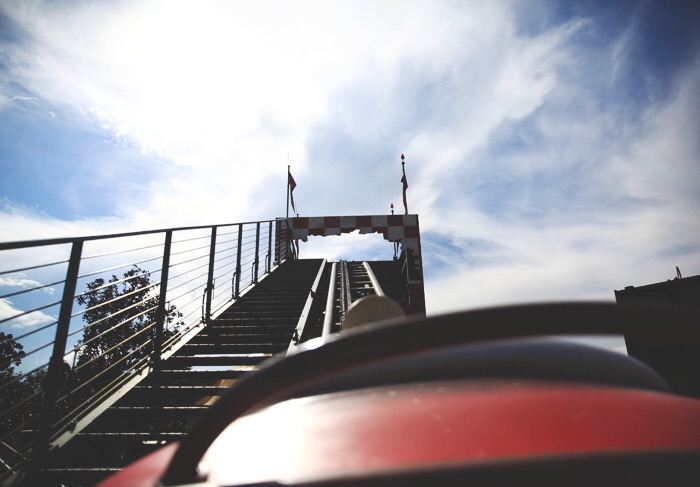 Enchanted tales with Belle : we completely missed out on this attraction (when I tell you I'm not organized enough!) that seems really worth it, once again for the decor and a meeting with Belle.
I was kind of disappointed with the "Haunted Mansion", "It's a small world" and "Space Mountain", that I found to be less appealing than their French version (Space Mountain was more a succession of vigorous shakes than a real speeding sensation).
Mickey's not so scary Halloween party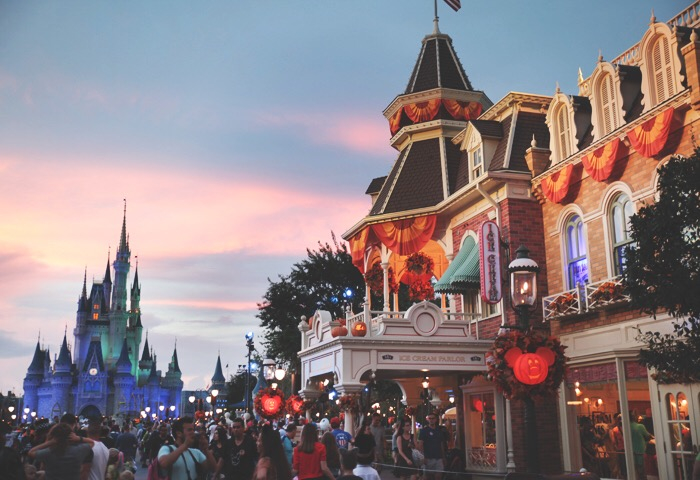 During our visit, the Magic Kingdom closed early (7pm) – a special halloween evening was planned : "Mickey's not so scary Halloween Party".
We made some enquiries on how we could partake : we needed an extra ticket. We splurged, in order to enjoy our stay as much as we could.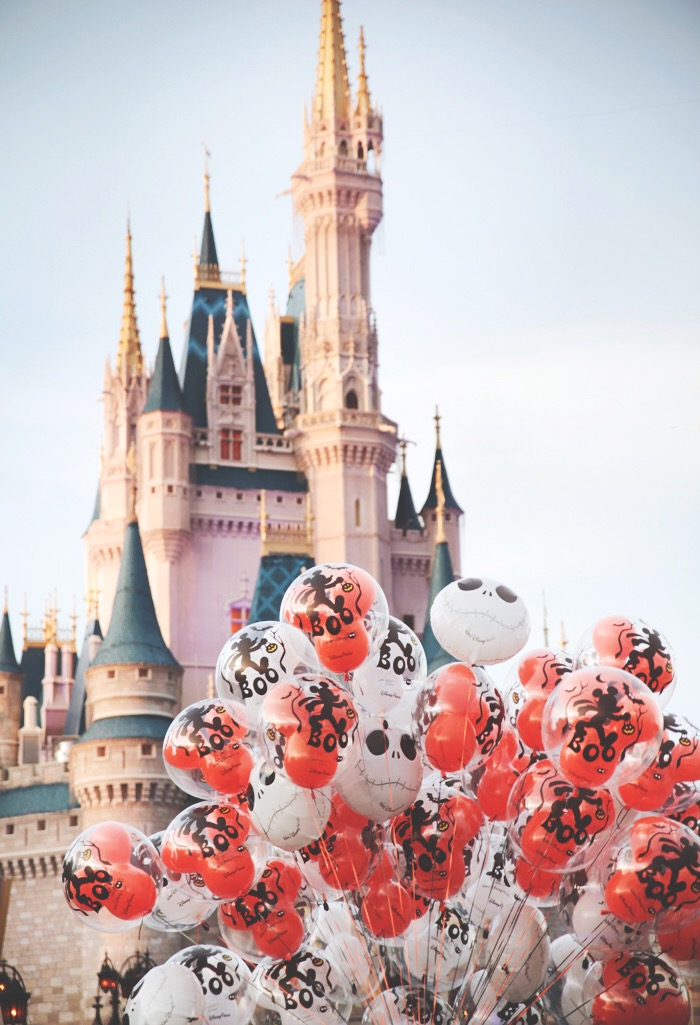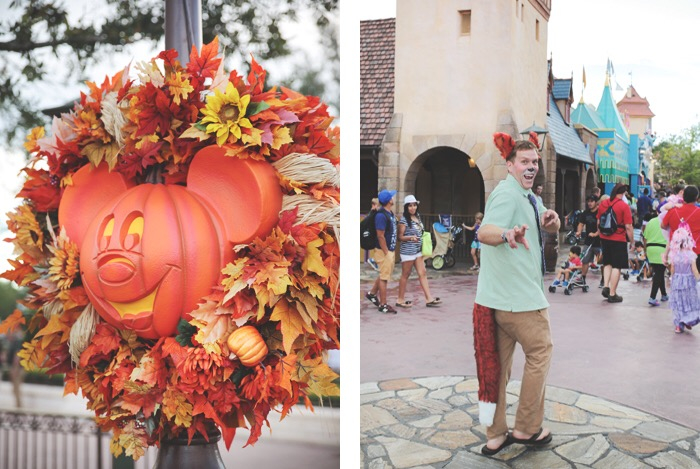 Our only regret is not having known about this earlier (once again, failing organization skills!), we would have dressed up for the occasion! I had been able to do so for a private Star Wars evening in DisneyLand Paris, and it's truly exceptional to be able to visit the park that way (knowing that generally it's impossible for adults to visit the park when they're dressed up).
Anyway, we did enjoy admiring everyone else's costumes – always inspired and inspiring!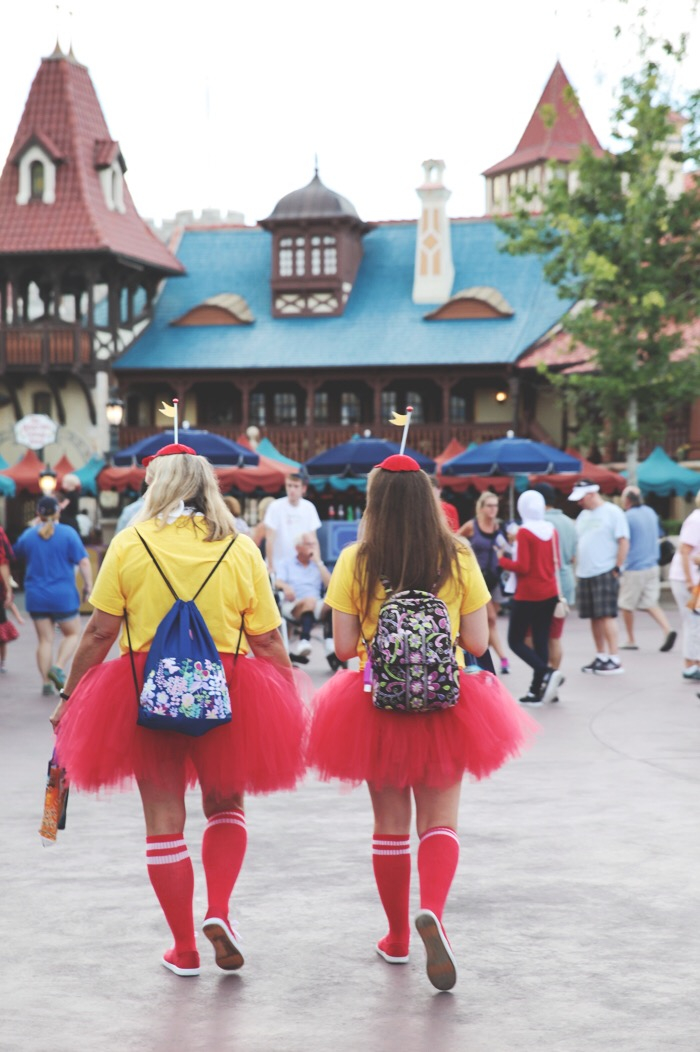 Tweedle Dum & Tweedle Dee or Tweedle Dee & Tweedle Dum ?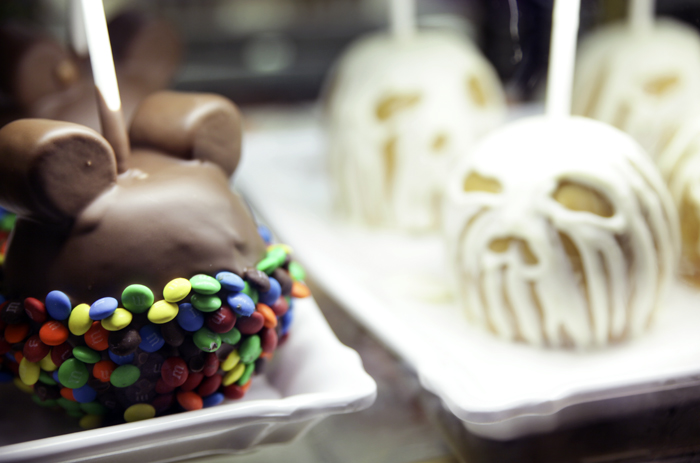 The highlights of this evening was the easier access to the attractions – it was less crowded; the free candy everywhere (we each left with around 2kg of candy/chocolate bars at the end of the evening!!); the general american and cast members enthusiasm for Halloween, and the special shows (the Hocus Pocus show and the Villains Boo-to-You Parade).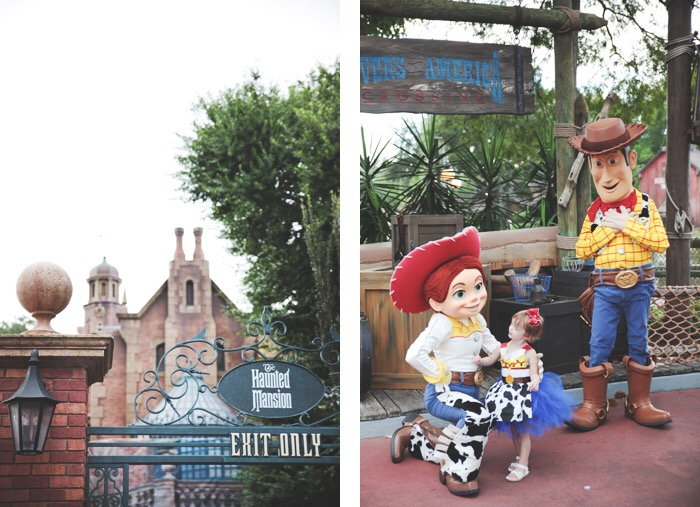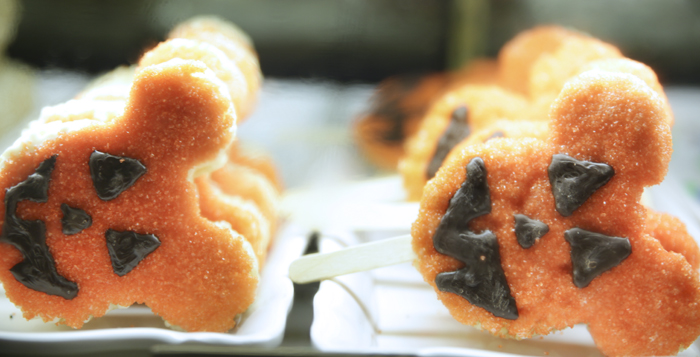 We didn't take a lot of pictures during the evening (we really wanted to enjoy it as much as we could), but if you're visiting Magic Kingdom in September or October, I can only recommend it!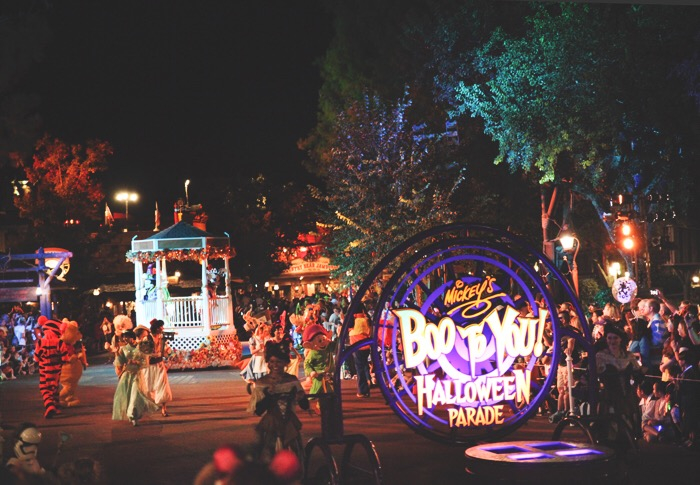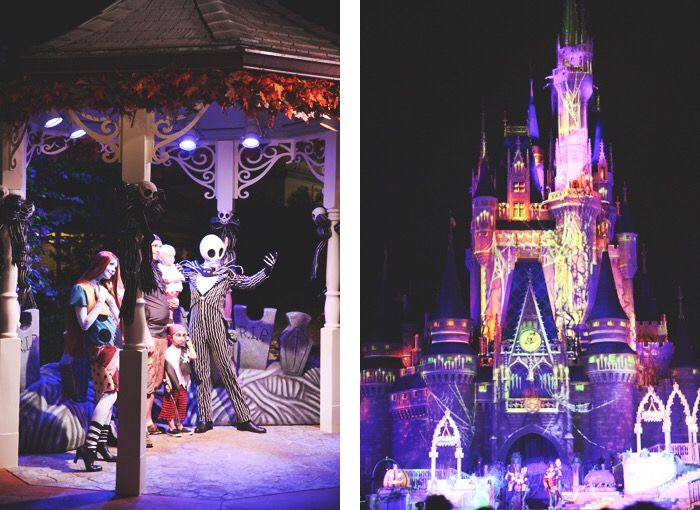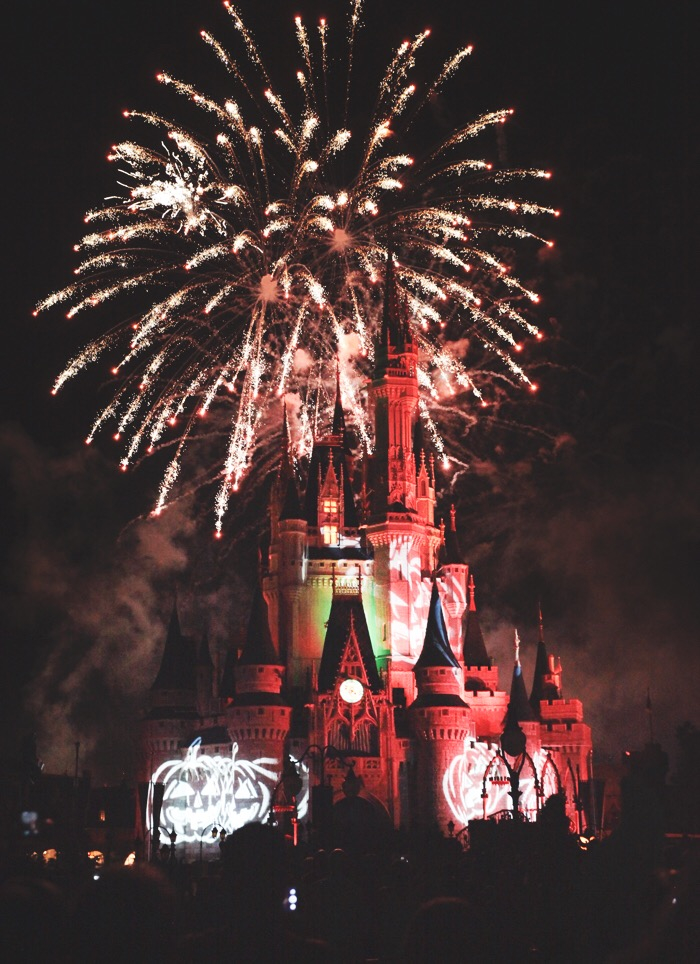 I hope you enjoyed my summary of this first park, and that it'll be helpful if you're planning a trip to Florida sometime soon : I'll be back with Animal Kingdom and Epcot to round up my visit! See you soon ! (English translation by Marine)