Yummy addresses are back on the blog! I try to make new discoveries regularly, but not all are up to par (at least that's my opinion), which means I don't end up with a lot to post here : Haaaa! I'm being difficult!
Here's the story behind this place. My SO got us dinner-to-go at Tofuya one evening where we were feeling particularly lazy.
A restaurant/café around tofu … I was immediately intrigued. I'm very nostalgic about the food we had in Japan, and I was won over with the first bite I took of their fried tofu.
Crazy about tofu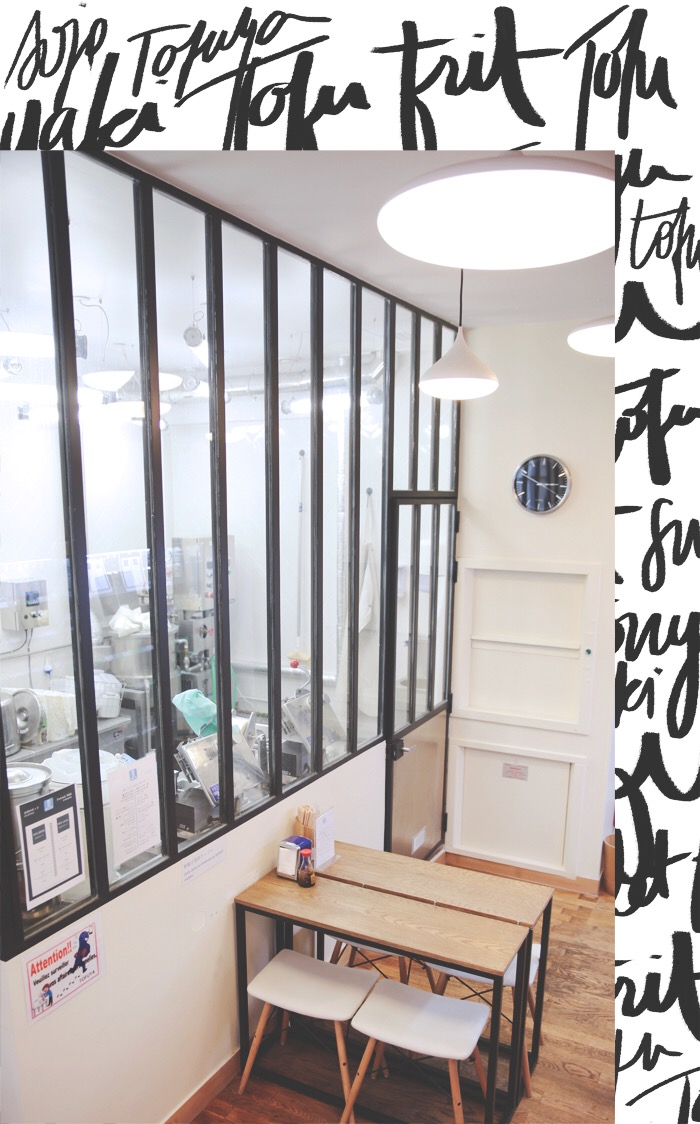 The tofu is prepared on site !

Tofu isn't very popular with us French … well, except for the vegetarians/vegans among us, I get the feeling not a lot of people around me actually like tofu. They consider it like this sort of limp cheese, with various texture, and a very neutral taste.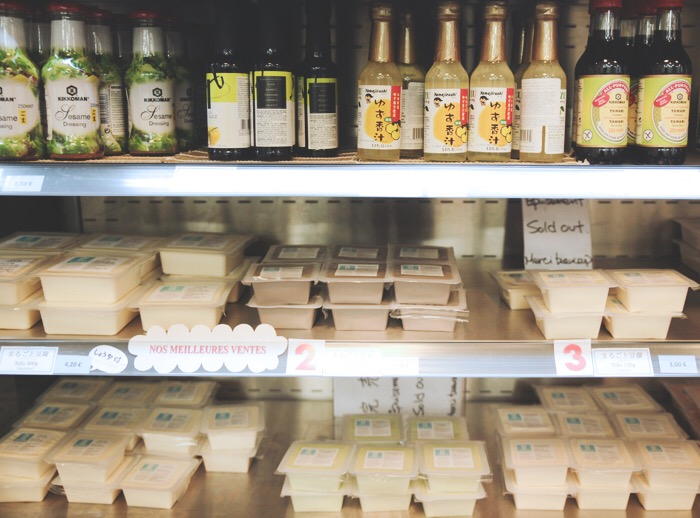 Fresh tofu to go (the pistacchio one ! Yum !)
I for one, have been eating it since I was a kid – my mom used to prepare it in a ton of different ways. But I can understand those who would think it's just boring.
Here, I found the product to be extremely fresh (the tofu is actually prepared on-site, with soy that's directly imported from Japan!), which has a great impact on both taste and texture!
Bentos for noon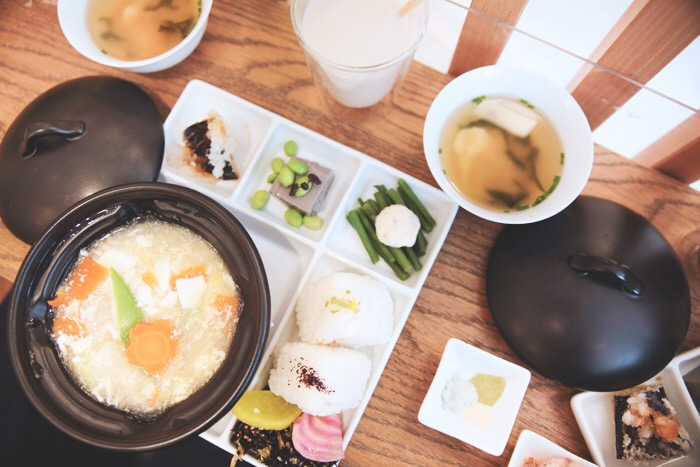 As I was saying, it's possible to get food to go, but you can also have bentos in the restaurant at noon. It's quite small, but very cosy, with lots of wood and terrariums. It's a minimalist but welcoming atmosphere.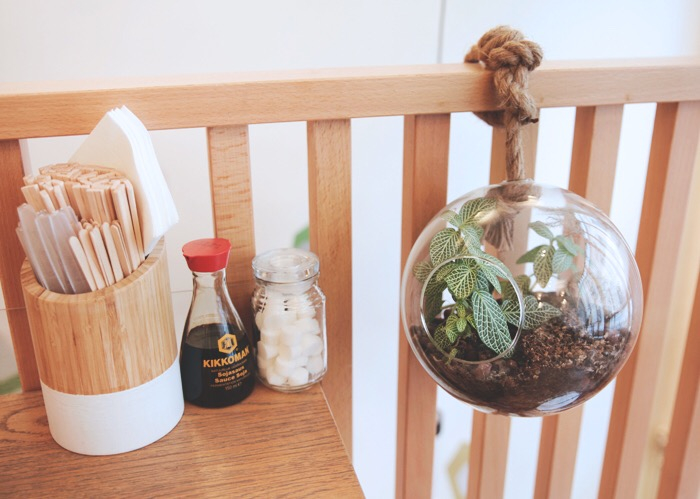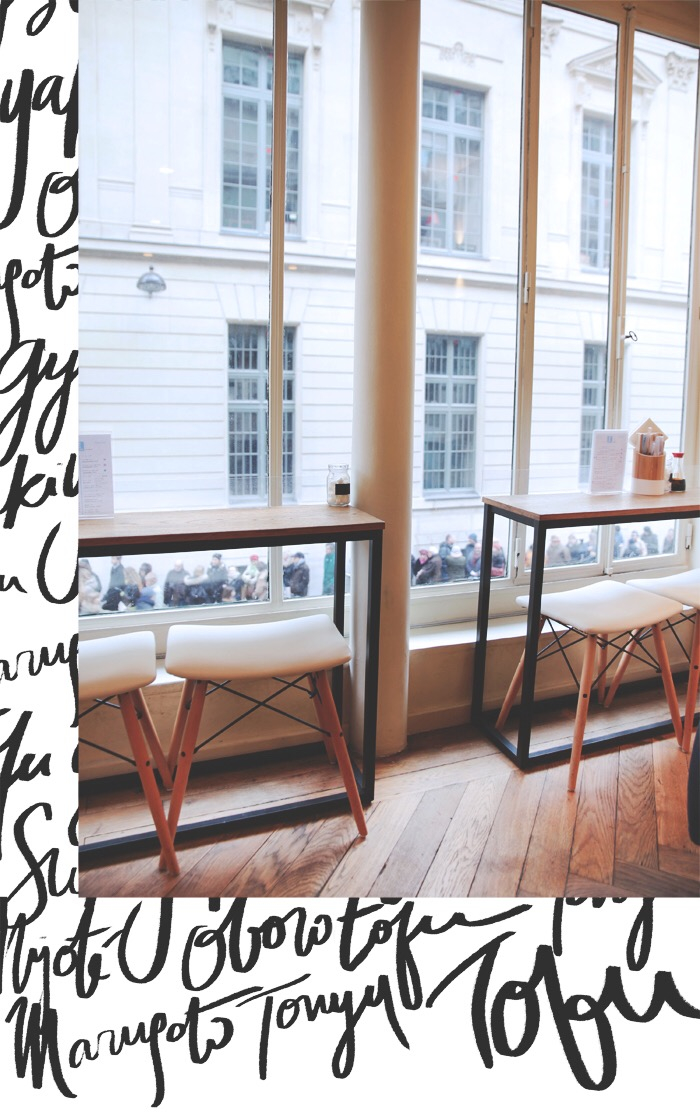 I chose to have their Oboro tofu menu, with mashed tofu, onigiris (rice-balls) and veggies.
The result isn't particularly charming to the eye, but the perfectly seasoned tofu is a real pleasure. With a bite of onigiri and a spoonful of soup, it's divine.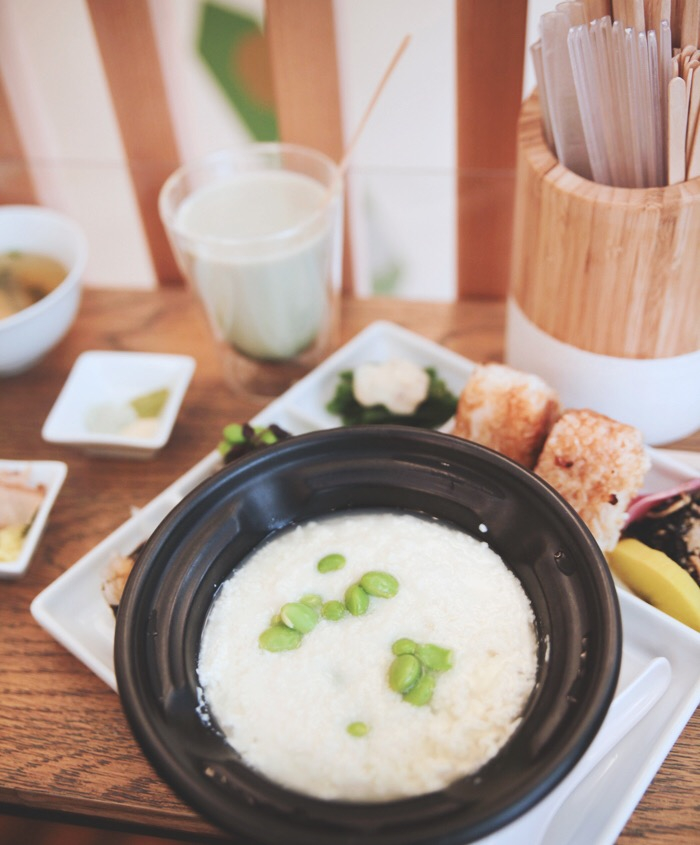 "Oboro tofu" Menu

My SO opted for a meaty menu "simmered chicken and tofu". We were told to add the onigiri rice to the soup for a "tofu risotto" effect. Yummy!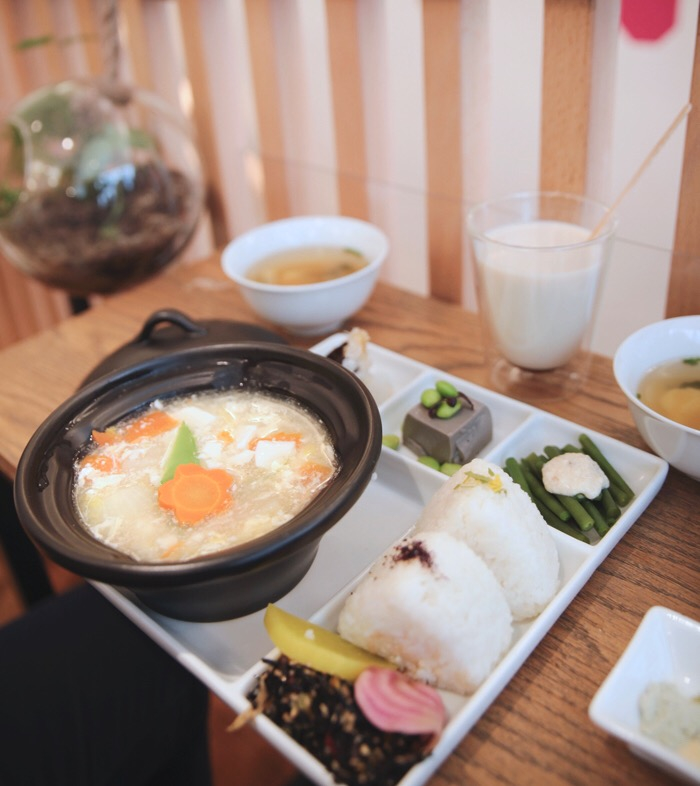 "Simmered chicken and tofu" menu

I'm not as enthusiastic about the soy beverages they have to offer (I chose the matcha soy milk, and my SO the caramel version). It's not bad, but maybe a bit plain if you ask me. .
You can also have desserts (I remember having a very soft piece of cake).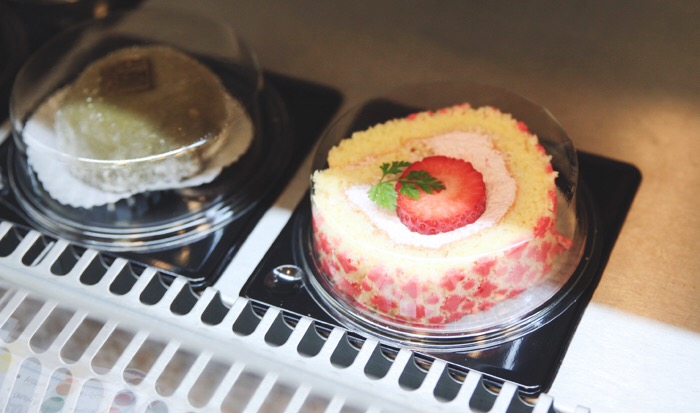 Soy flour strawberry roll

In a nutshell

You can have a quick but healthy and yummy lunch. If it's the first time you're trying tofu, you really should try it there.
I hope your tastebuds will be charmed by the product's delicacy – it's unfortunately often an unloved product! And if you live in Paris, you can opt for the lazy version, and enjoy the food at home! (English translation by Marine)
TOFUYA PARIS
59 rue de Richelieu
75002 PARIS
(Métro Bourse or Pyramides)