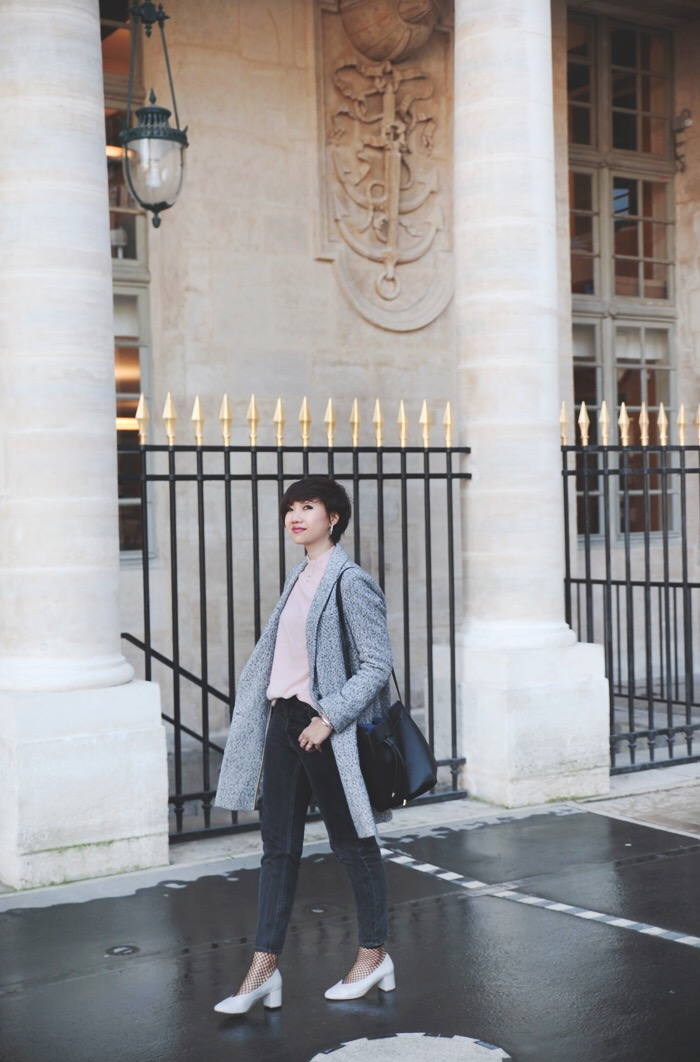 Light pink and grey: the association I've tried several times on this blog and which I particularly like for the gentle rendering for the eyes.
The spring temperature still hasn't really come, therefore this combo convey a sort of pre-Hanami touch a bit heart warming.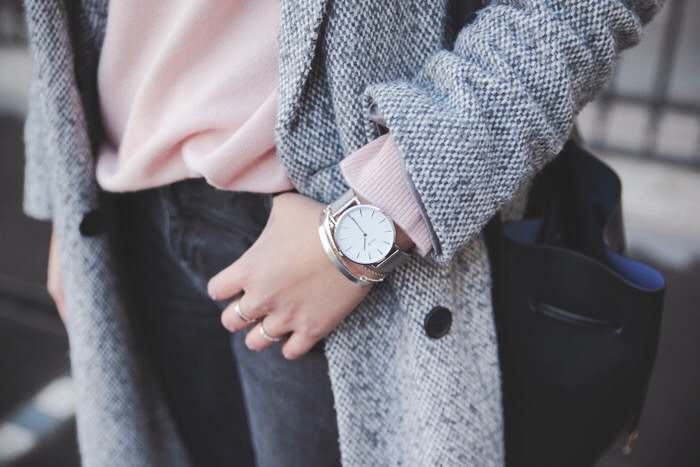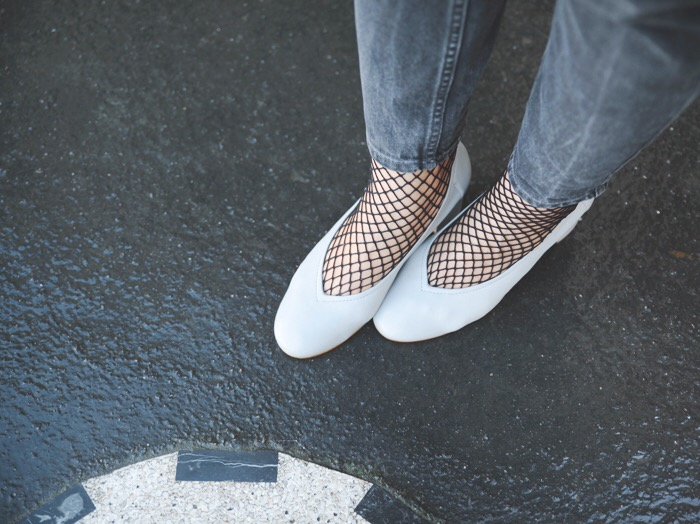 To not give up on the warmness, this high neck cachemire jumper is just perfect for this weather : the neck stays away from the wind without scarf needed (a turtle neck could also work but I didn't find one in this color!).
I hope it will have the same quality as the previous ones I ordered, I will keep you updated!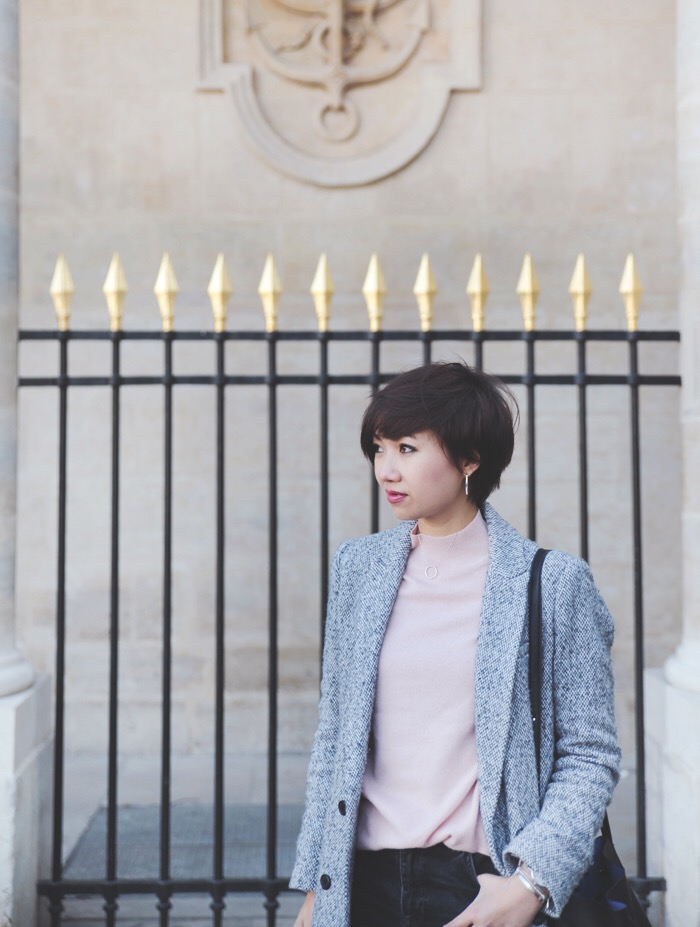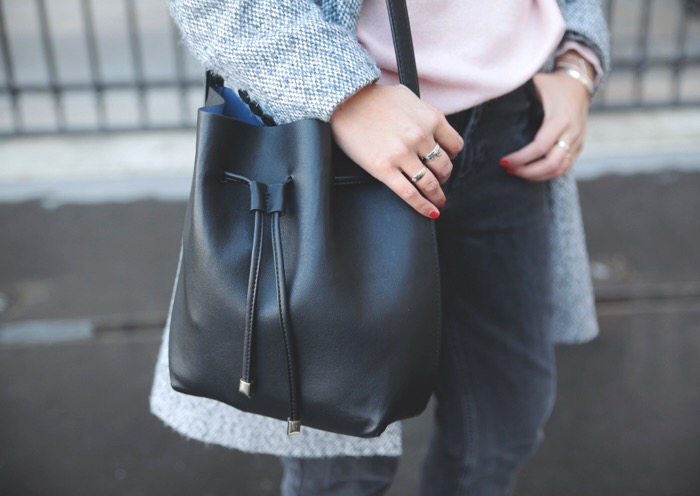 Along with the jumper, I still have my woolen soles to keep my feet warm and here is a new minimalist silvered watch to alternate with the golden I have and which I really like.
Here was the fashion news update, so back to you my dear readers! (English translation by Quiterie)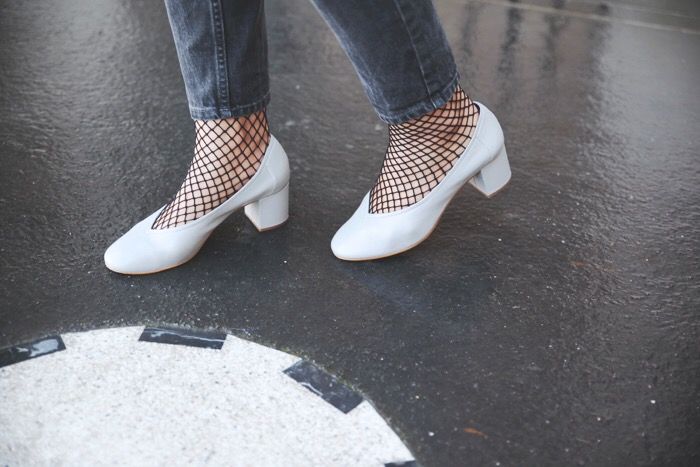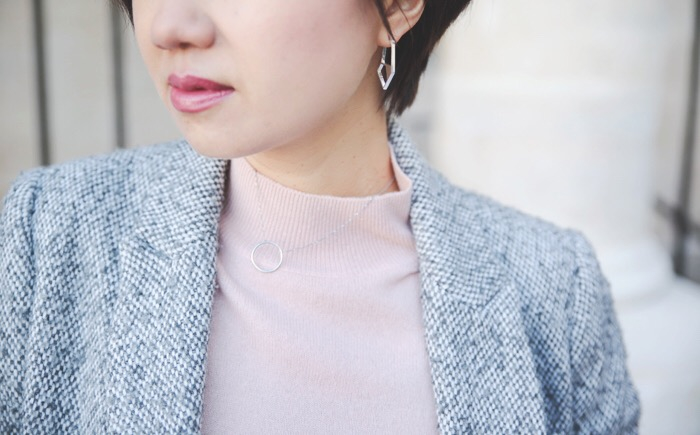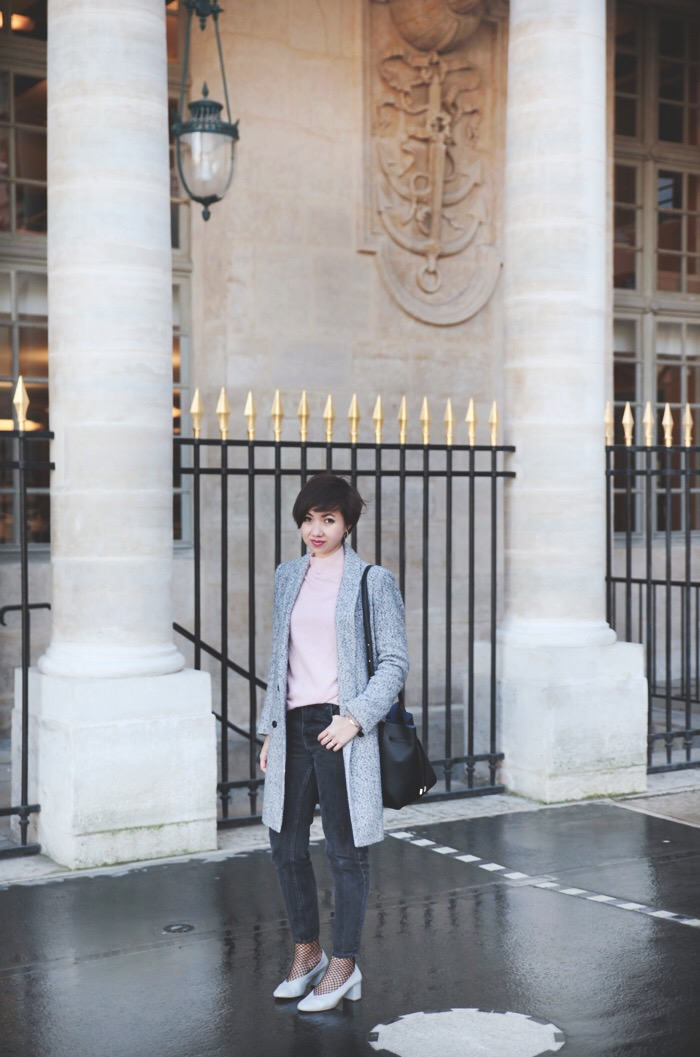 Thanks Lili for the pictures <3