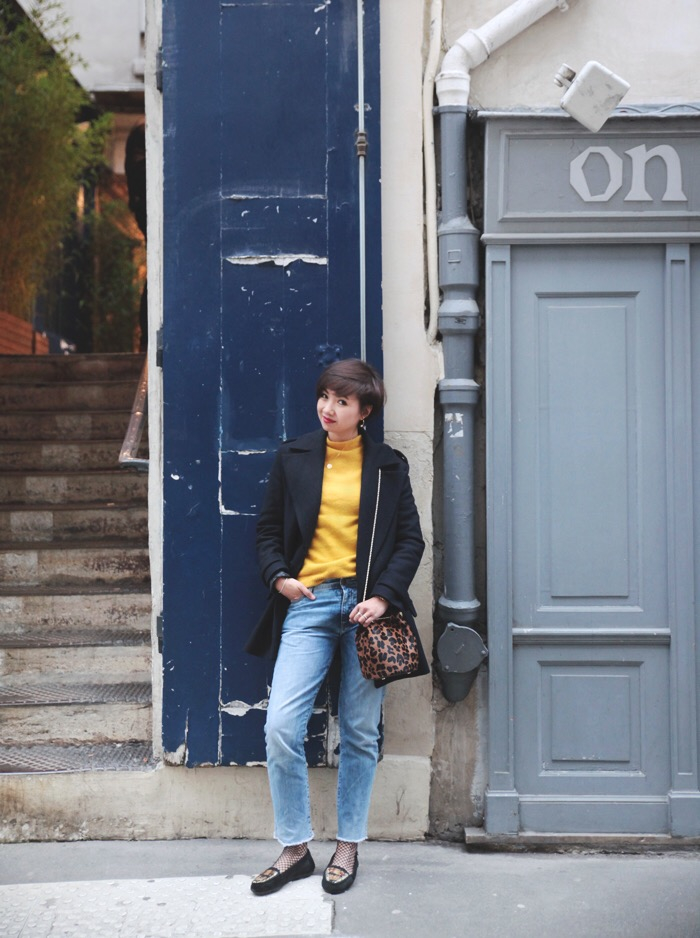 It's been a while since my last leopard printed outfit. Even if I wear it less often, I still like this pattern useful to also spice up your outfit if needed.
I'm actually quite happy it's remained trendy for the past years without being outmoded.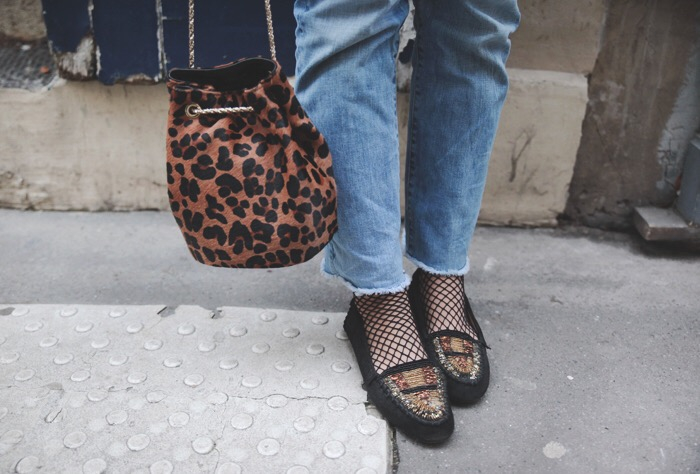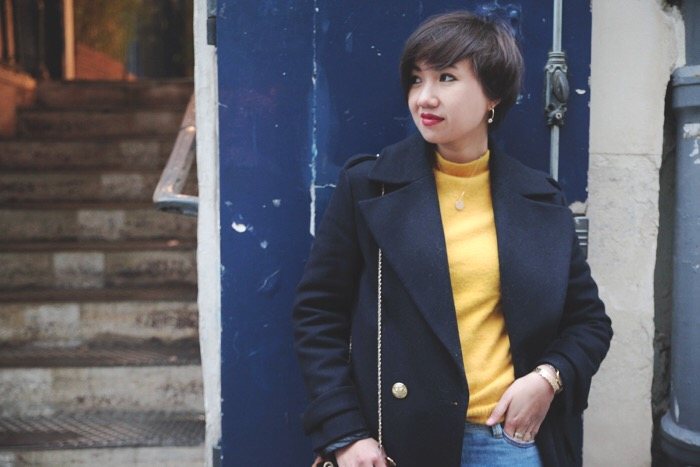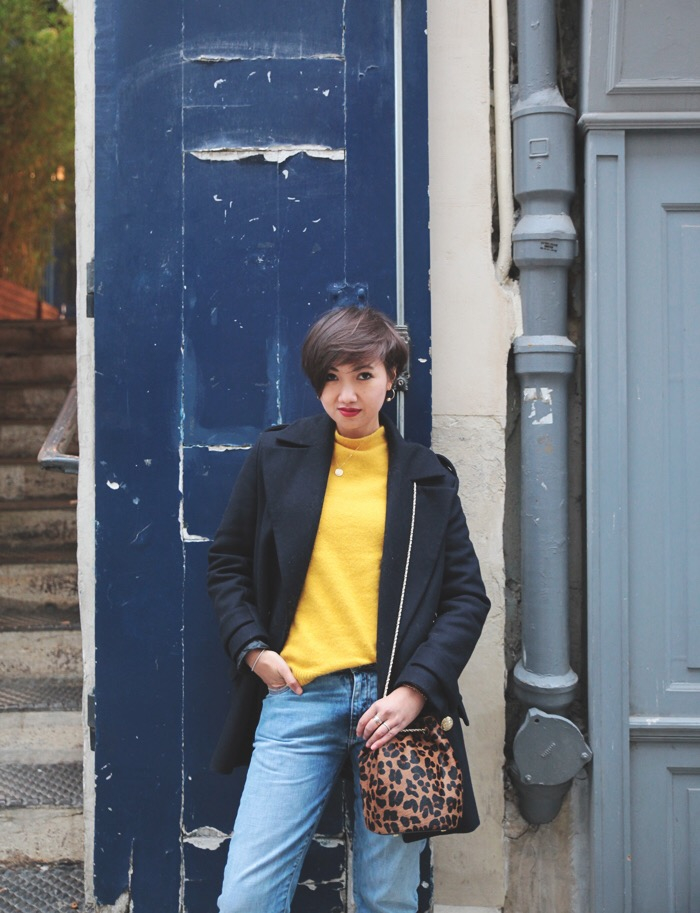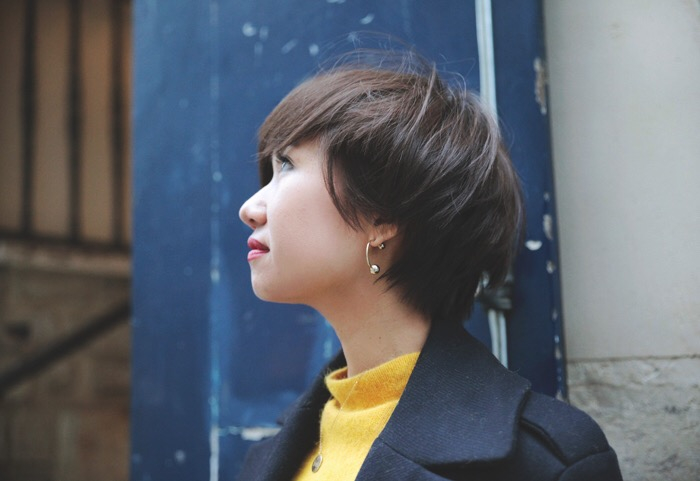 Leopard can be matched with pink. This time I tried mustard color (mustard which matches with navy blue).
Fishnet socks, and I took out these loafers from the 2011 collection : don't scream ! I used woollen soles to survive this cold… (but I must admit I didn't stay long outside!). (English translation by Quiterie)