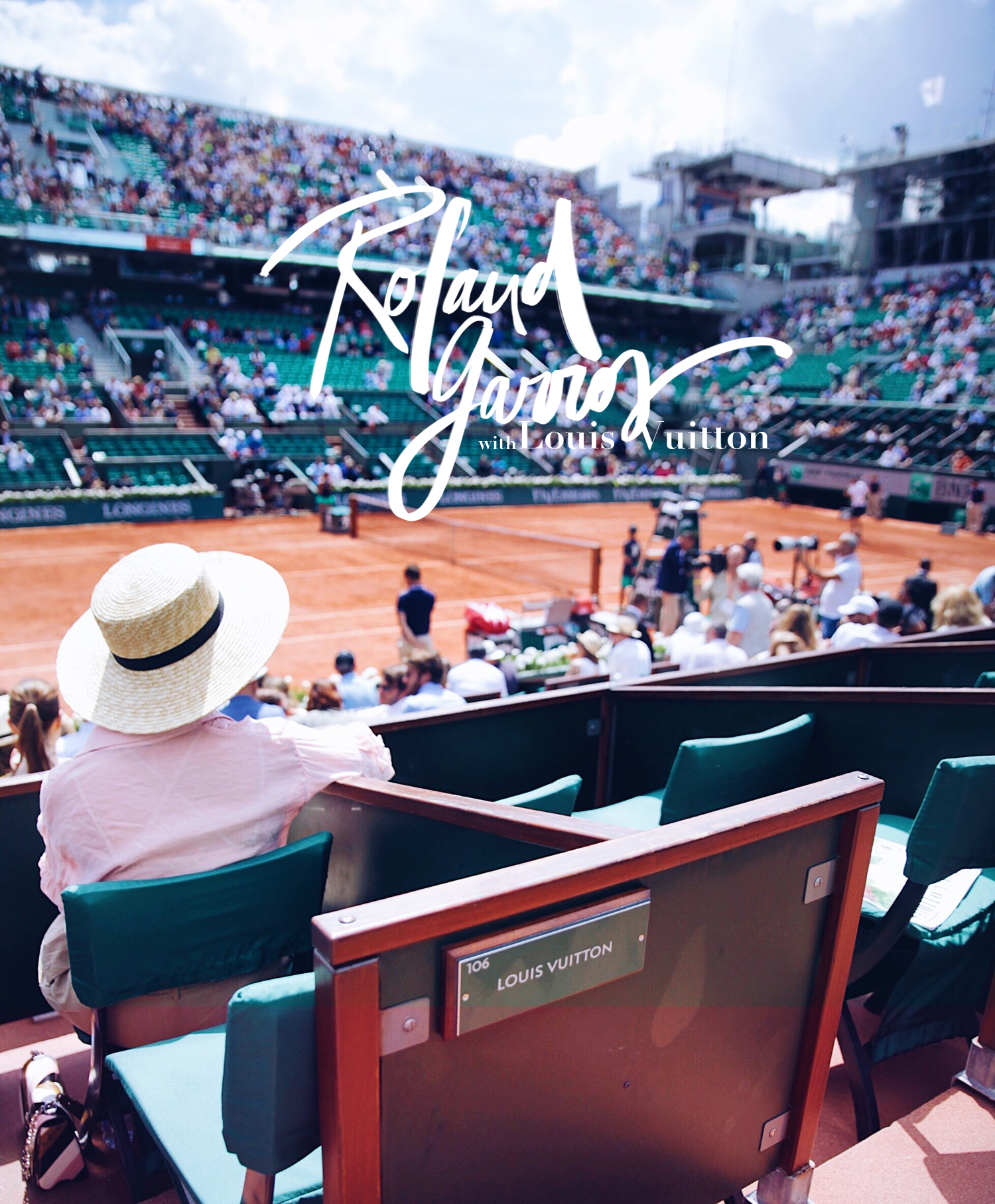 Yesterday I had the chance to get invited by Louis Vuitton for the famous Roland-Garros French Open because the prestigious Maison made the trunks to keep this year trophies.
Under the sun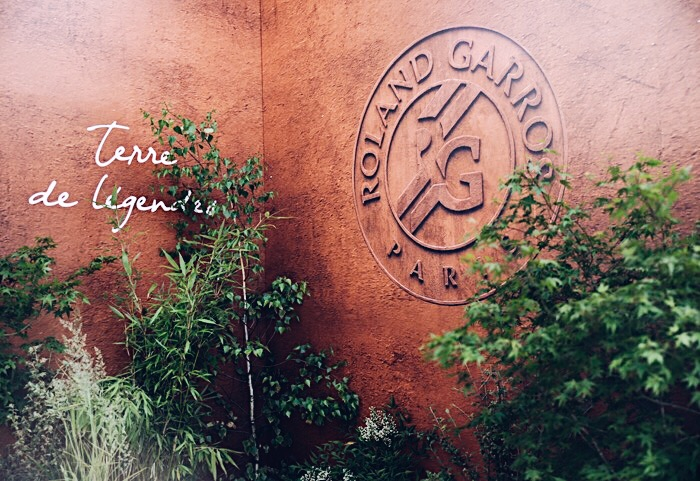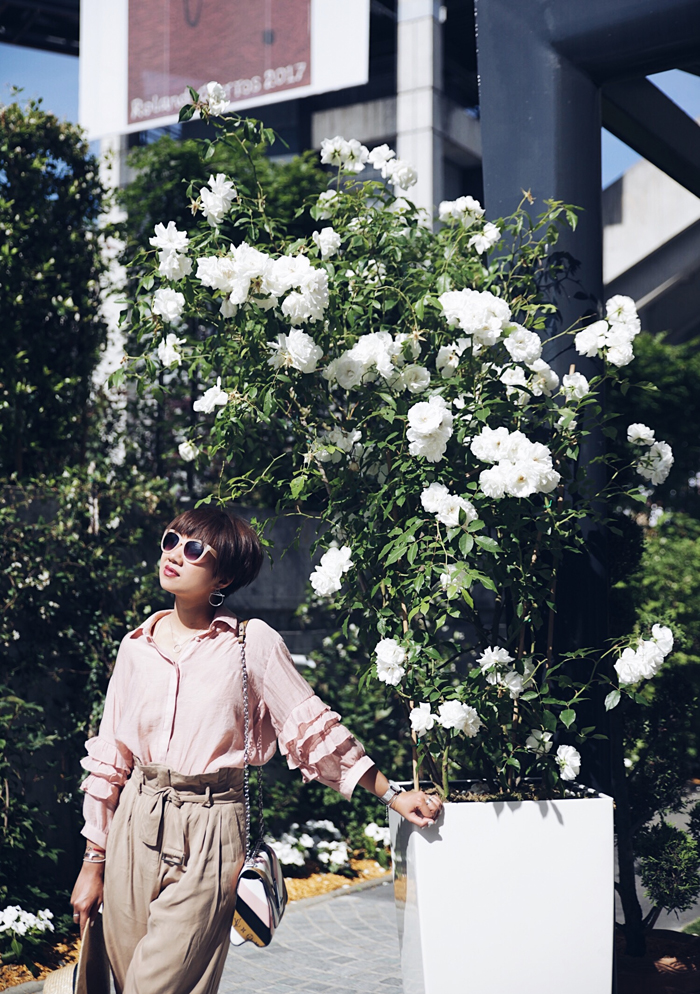 What a pleasure to be back here to see the tournament!… especially with this perfect weather and the possibility to admire my favourite Scottish player Andy Murray as well as Gaël Monfils on the Philippe Chatrier court.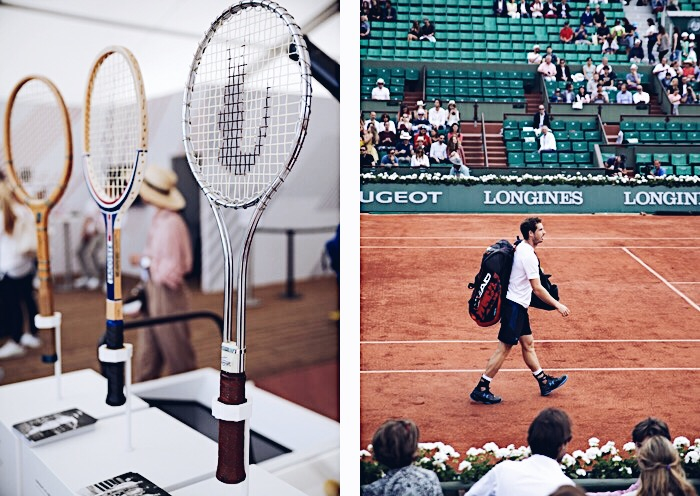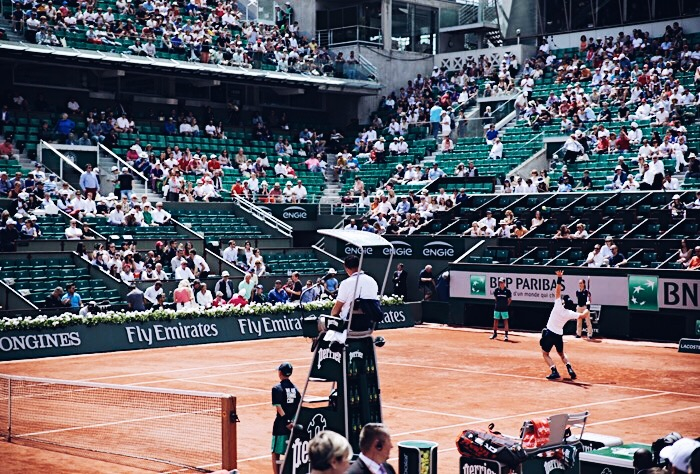 Go Andy !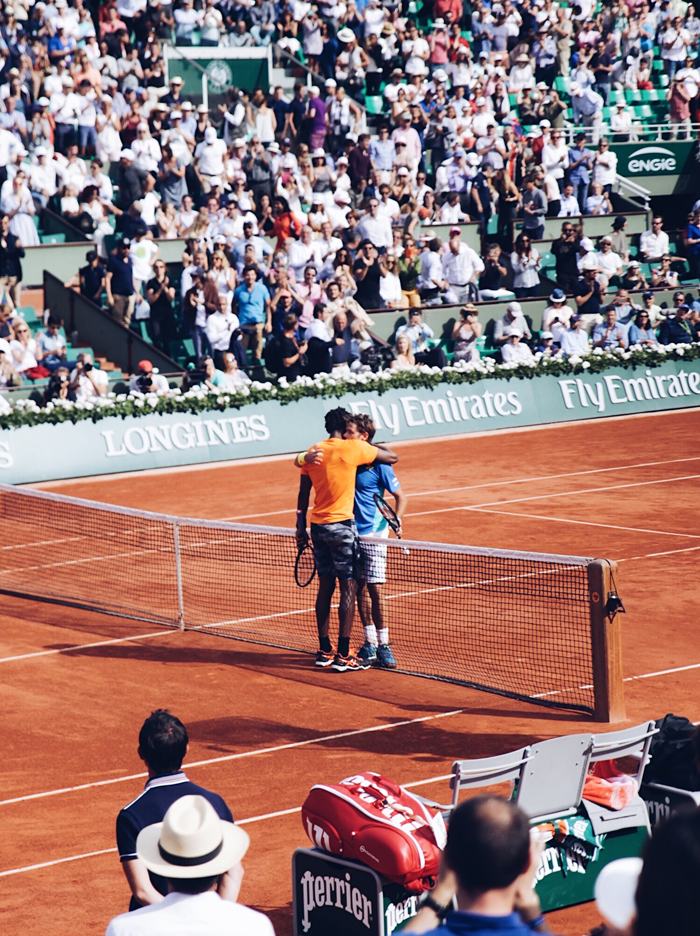 Gaël Monfils and Stanislas Wawrinka <3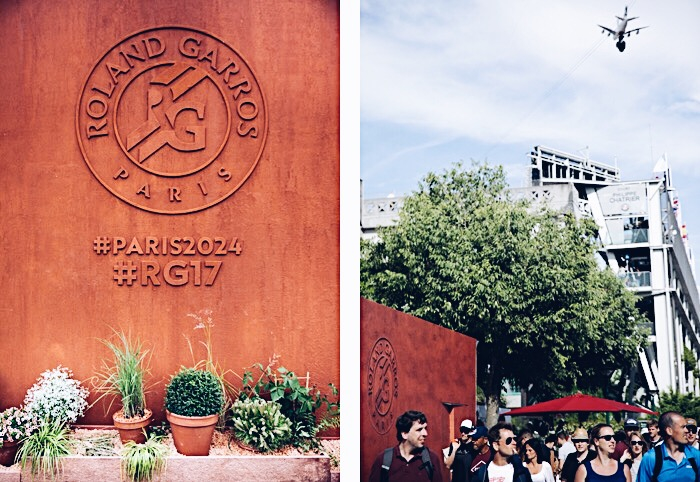 My outfit of the day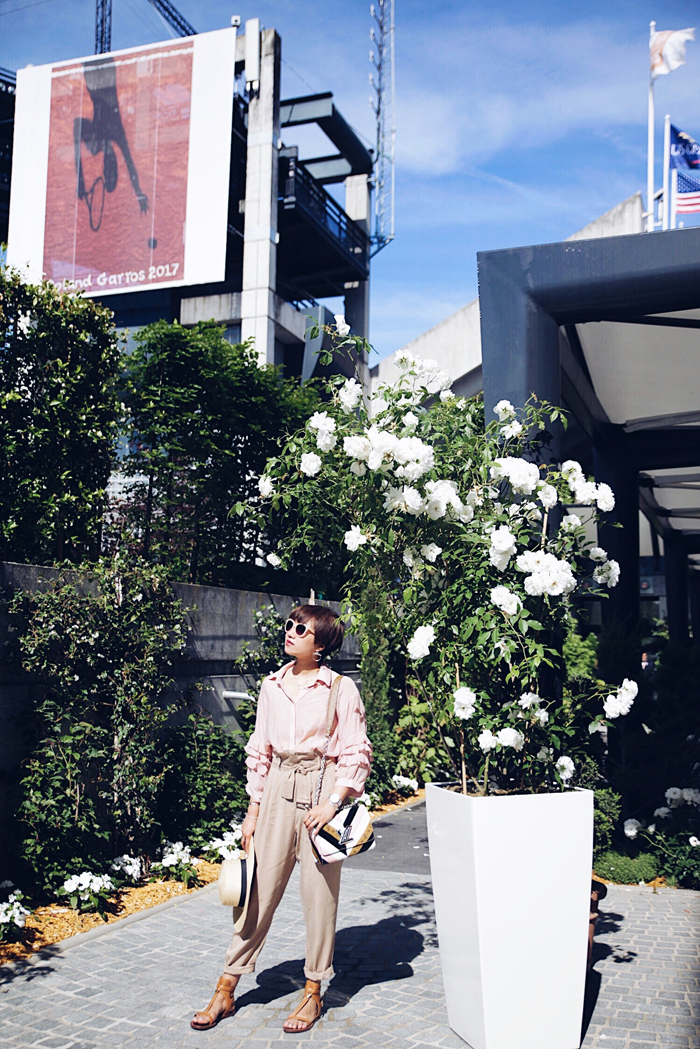 For my outfit, I chose something casual and chic to be confortable but to feel elegant.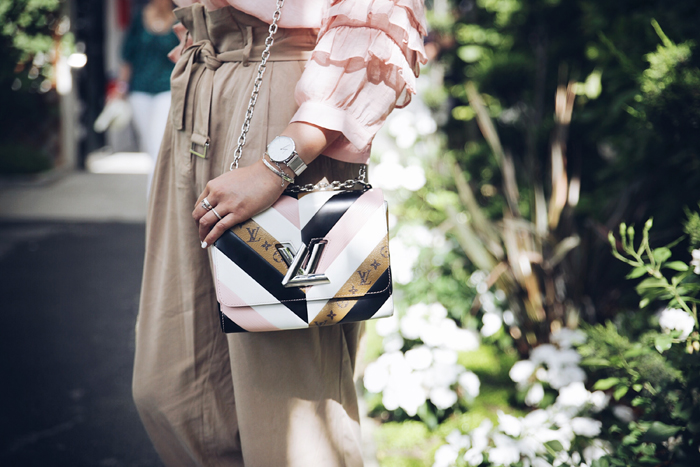 As per my accessories, Louis Vuitton lent my this beautiful "Twist" bag with pastel colours and discreet monogram ; and I wore these "Amazonia" sandals with sober design and this chic golden V.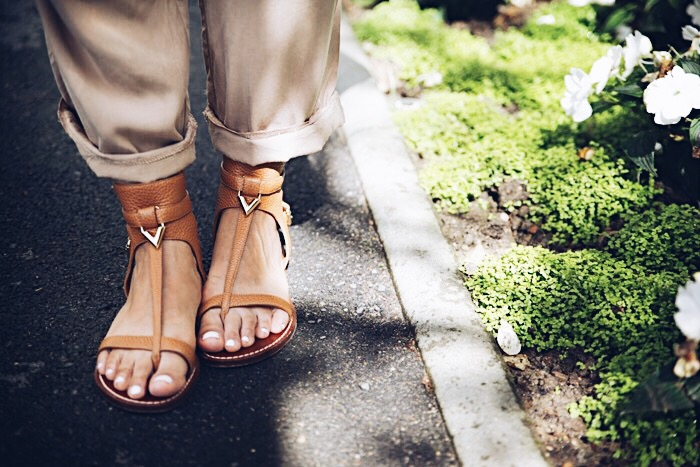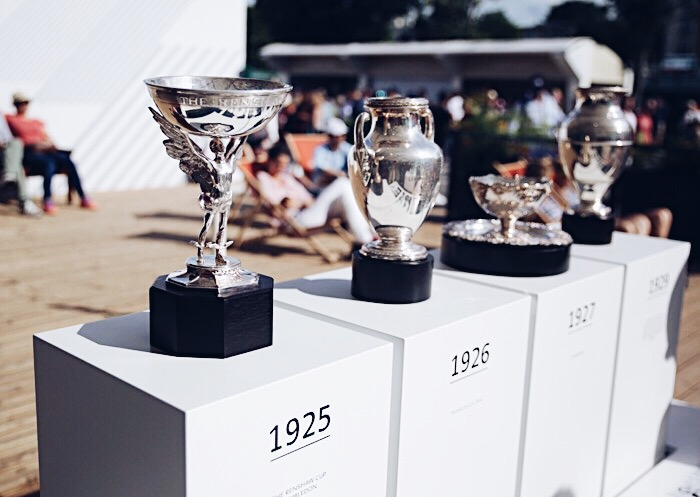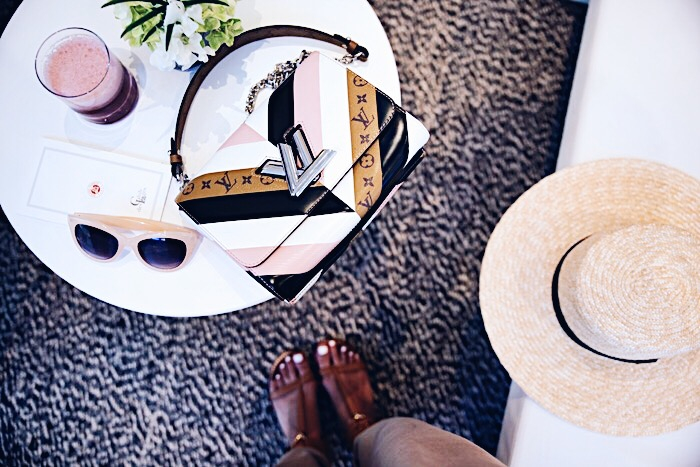 The 1928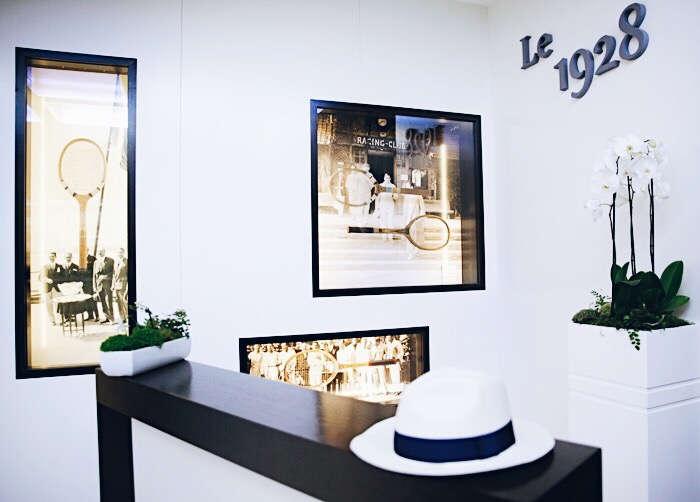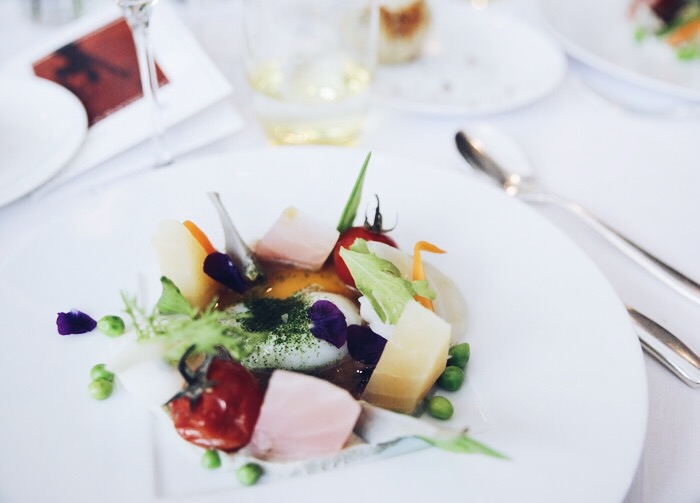 Vegetables panettone, egg, New Zealand spinach, Truffle dressing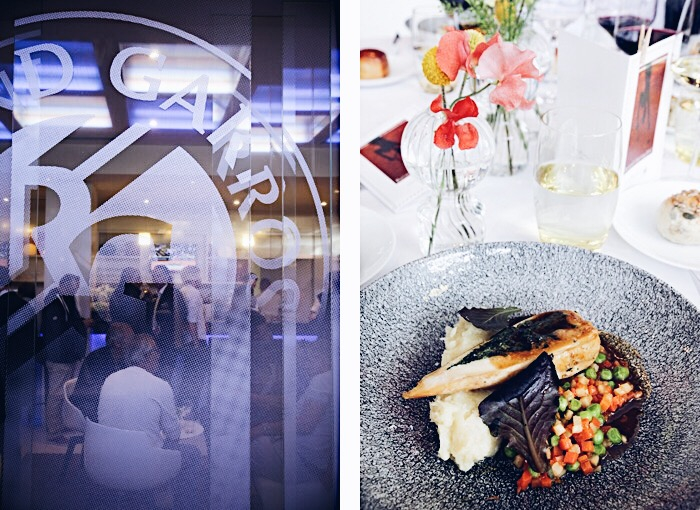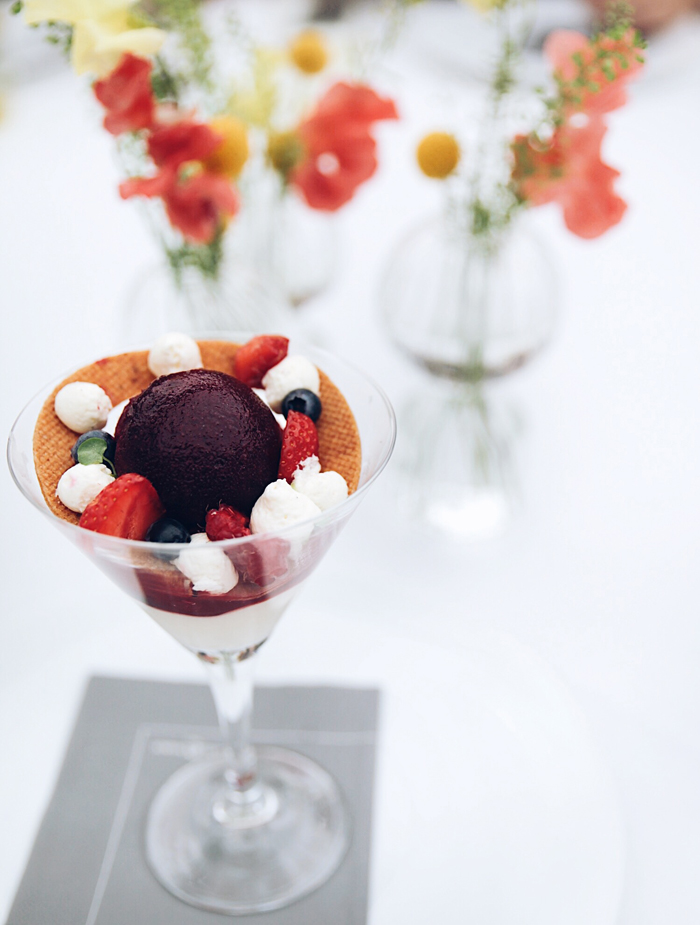 Red berries Blanc manger and blackcurrant sherbet

So here are a few snapshots of this privileged day with a quick gastronomic detour by the 1928 restaurant at the "Club des Loges" : Game, set & match !
Thanks Louis Vuitton for having me on this special day <3