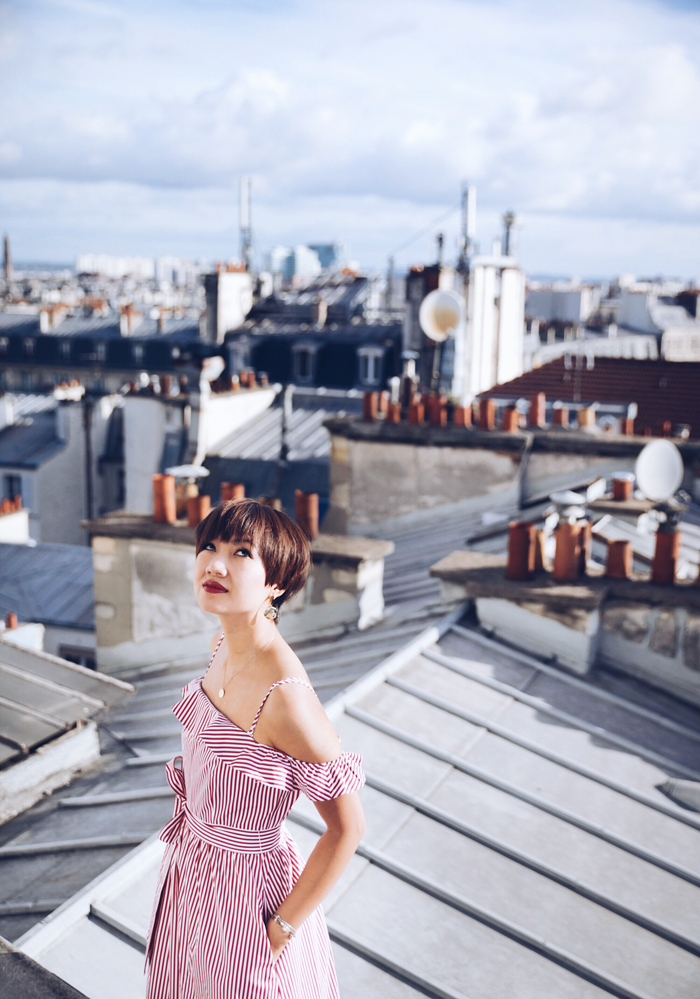 August in Paris is as relaxing as a yoga retreat in Bali… I am a little exaggerating but last weekend in the capital was better than ever, as people are leaving the city during this period.
My SO and I decided to enjoy this summer quietness and nice weather to peacefully wander around the streets of Paris. But also on the rooftops !
To get away without going away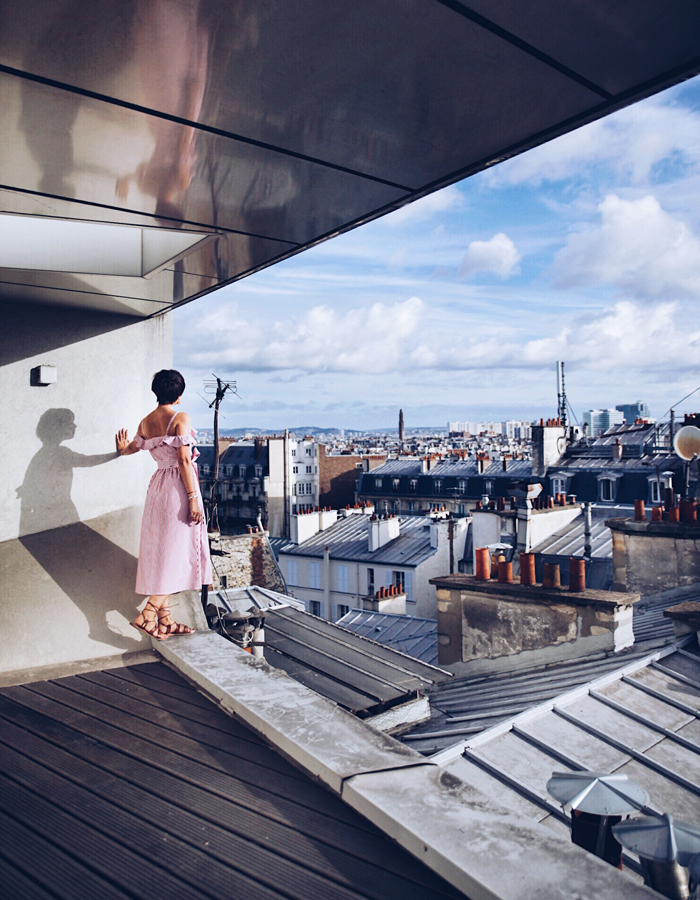 Indeed, we got the idea to book a night in a hotel to get away without going away from Paris (that's definitely something we will do again as it's extremely pleasant to put ourselves in the shoes of tourists in our everyday life city).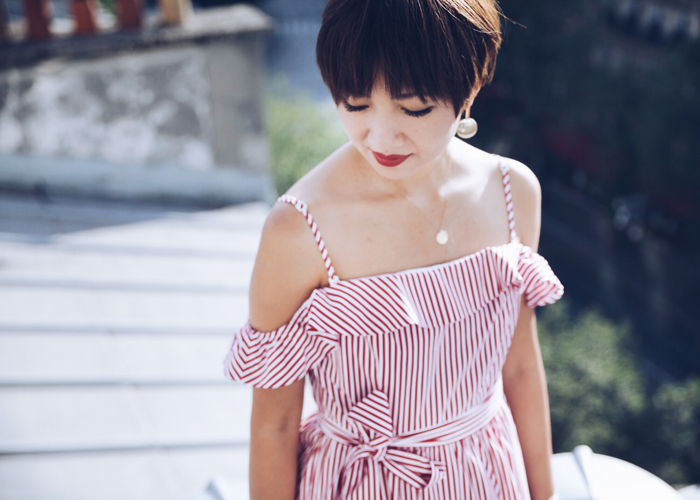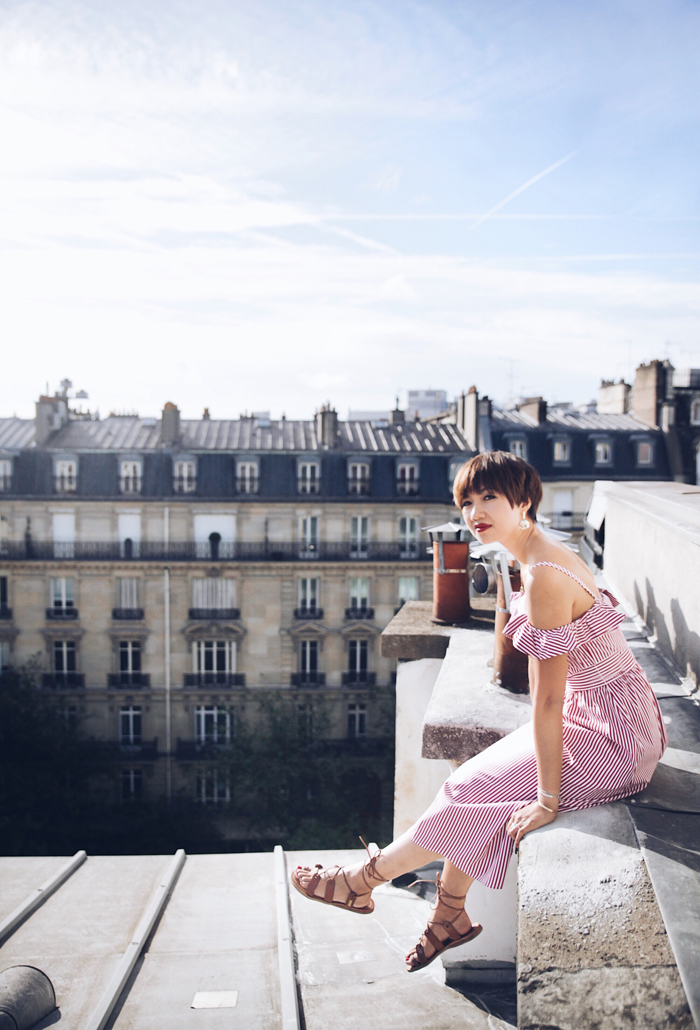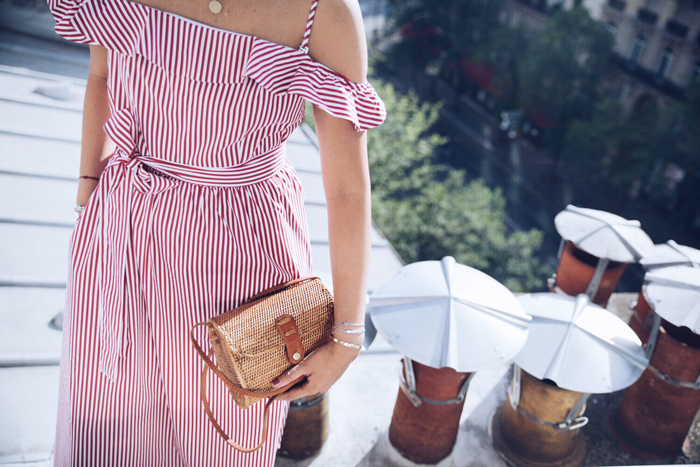 It was also an occasion for me to wear this "Dolce Vita" dress: real happiness (and convenient at the same time ; it even has pockets!). The kind of flattering and feminine cut able to fit every morphologies : I'm a fan.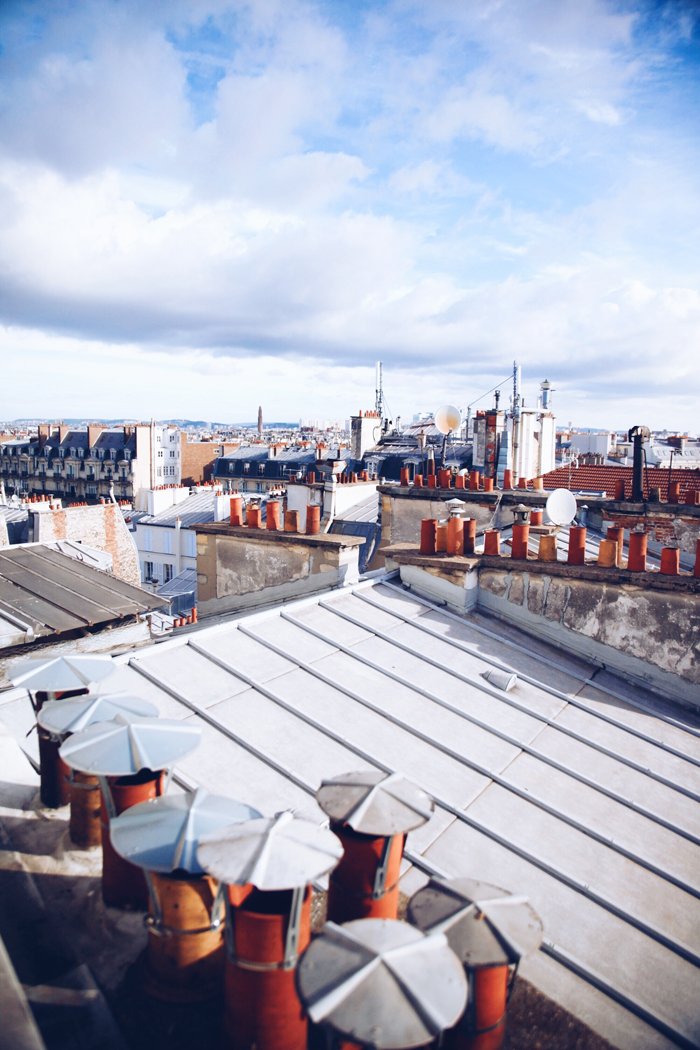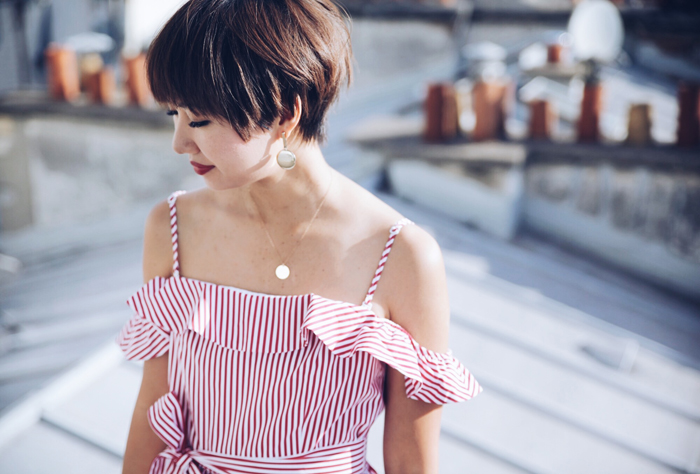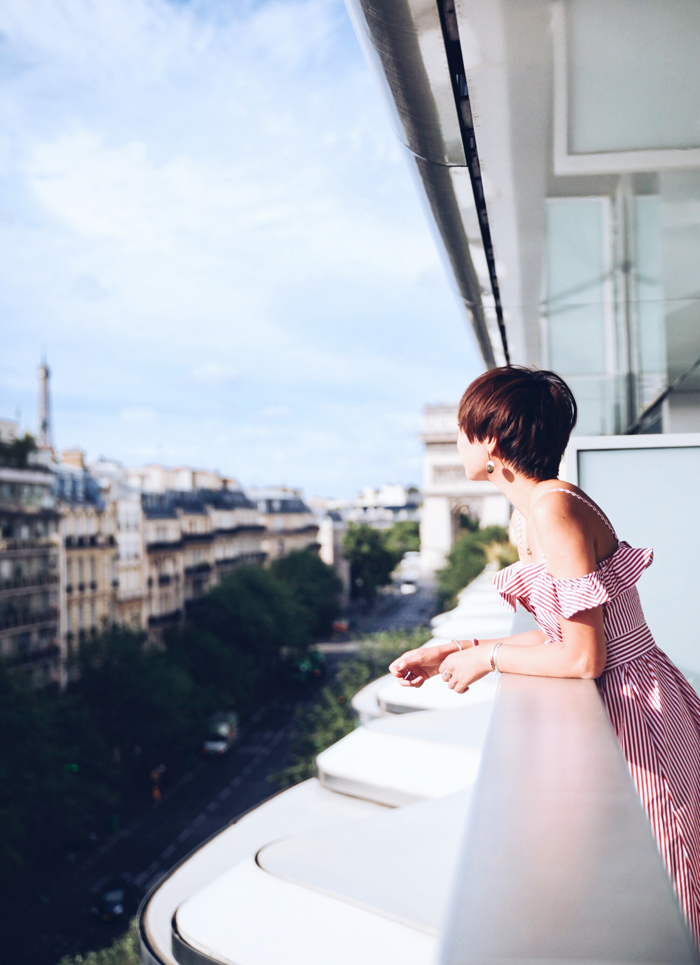 I will catch up soon with out trip in Bali but I had to share with you this interlude, certainly a bit "cliché" but in memory of blessed moments spent in Paris. (English translation by Quiterie)