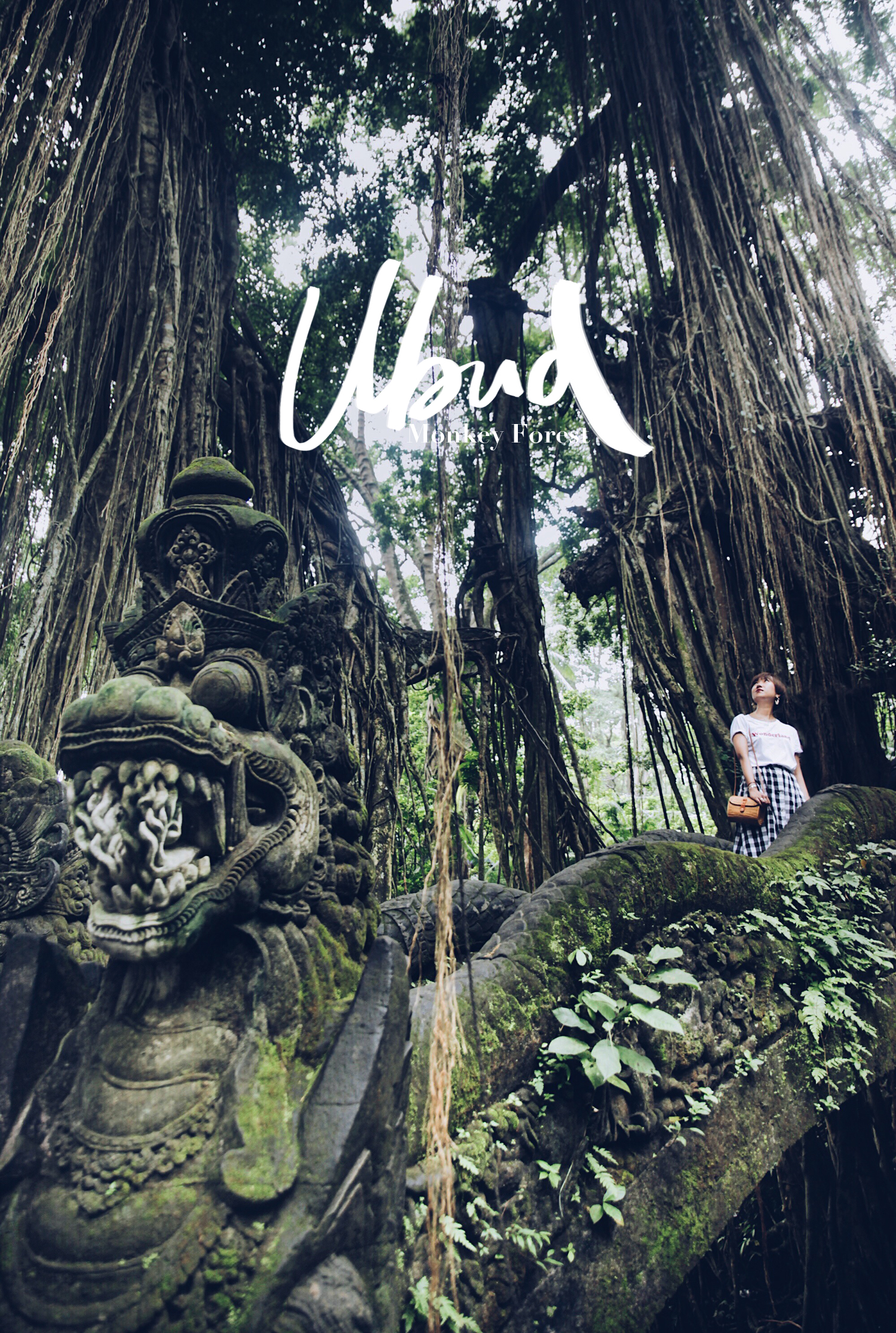 The Ubud Monkey Forest is one of the most popular places in Bali I had heard about before going. It's super-touristy, which can be annoying, but we just couldn't miss it, and wanted to make up our own minds.
To be quite honest, I'm not really an animal person (even less with wild animals), and I was a bit apprehensive at the idea of meeting all these free-roaming monkeys
But the place was magnificent, and as long as you follow a couple of simple rules, it's fine!
The forest
The forest is right in Ubud's city-centre, it's a 15 minute walk from Ubud Palace. It's best to come early at the opening, to steer clear of the flood of tourists that pours through the gates later on in the day.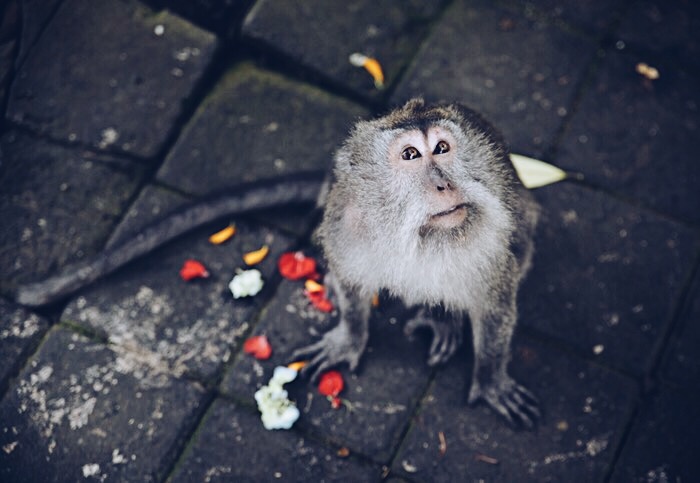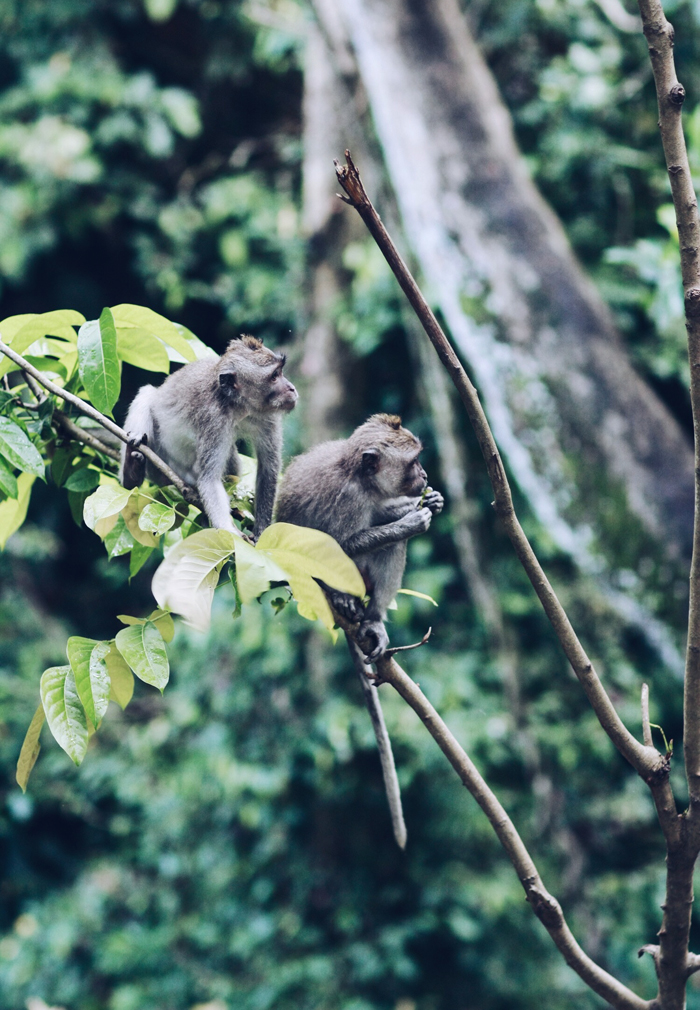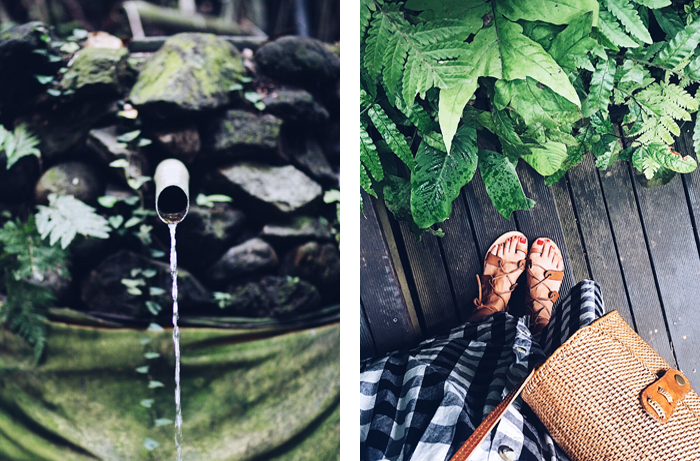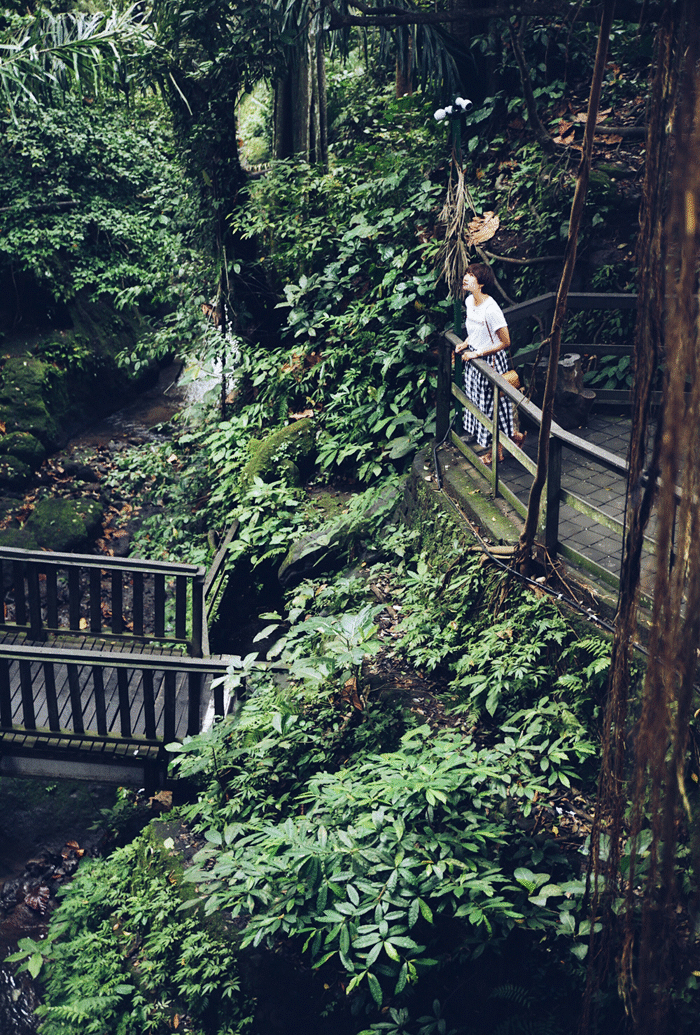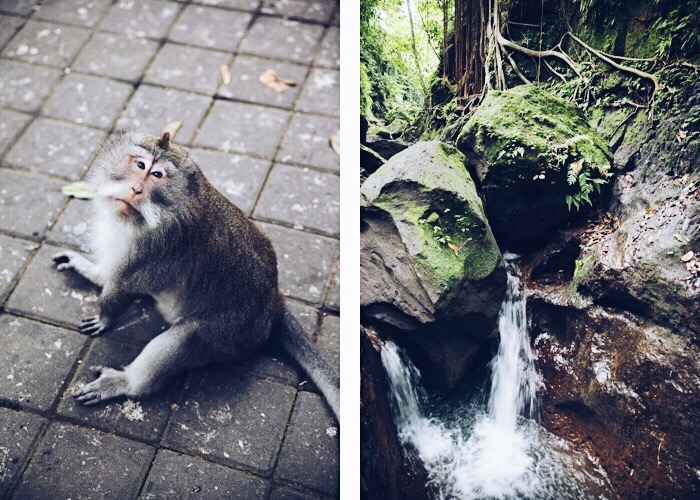 It's a very large forest, but it's pretty easy and quick to navigate.
Monkeys are there to welcome you as soon as you enter, and you are quickly surrounded by giggles and shrieks from asian teenagers and clumsy or bold moves from courageous and/or boasty tourists.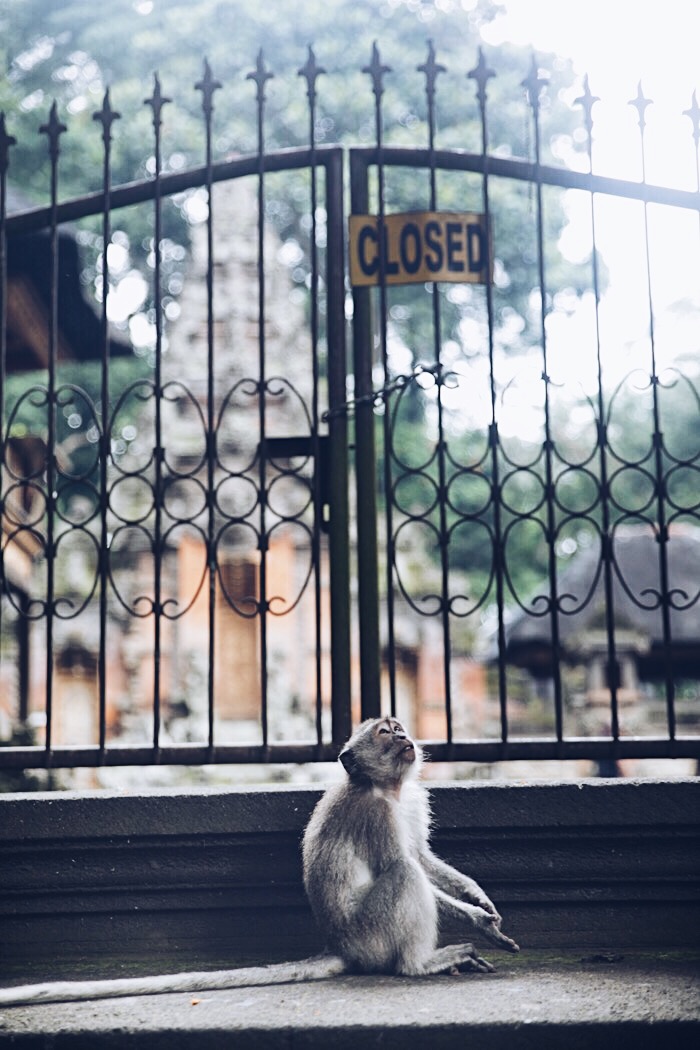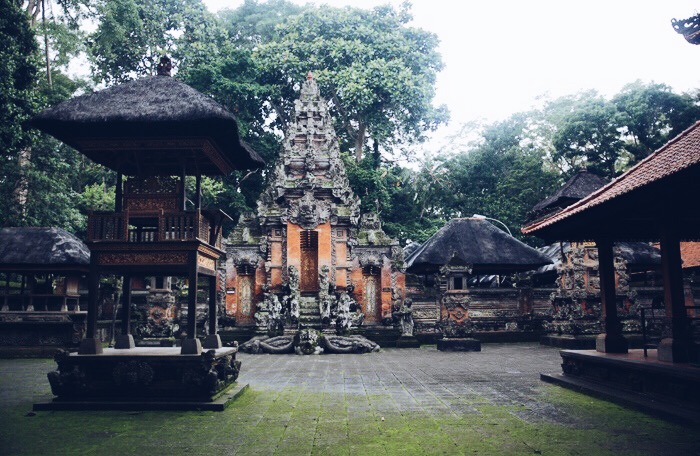 The Pura Dalem agung (=The Temple of the Dead !) in the middle of the forest


Staying serene while surrounded by monkeys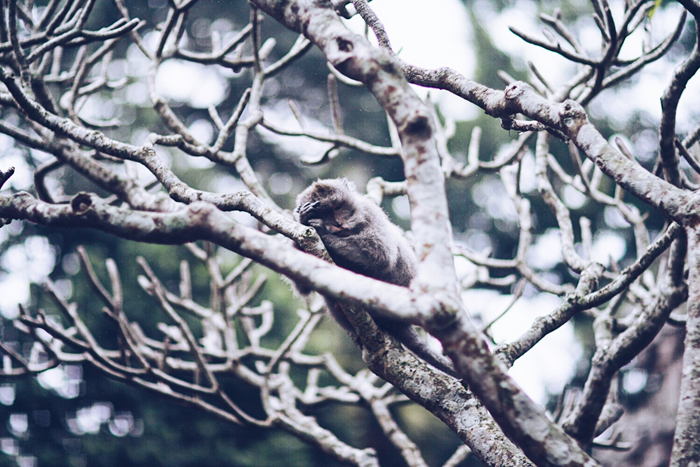 Recommandations are posted everywhere in the forest : here's a summary so you can prepare!
Don't panic : a sudden movement can scare and stir up the monkeys. They don't easily climb on people, except if they think you have food on you. If it's the case, drop the food so the monkeys cast their attention elsewhere.
Don't run : if monkeys come near you, don't speak loudly or shout. Stay calm, and it should all go well.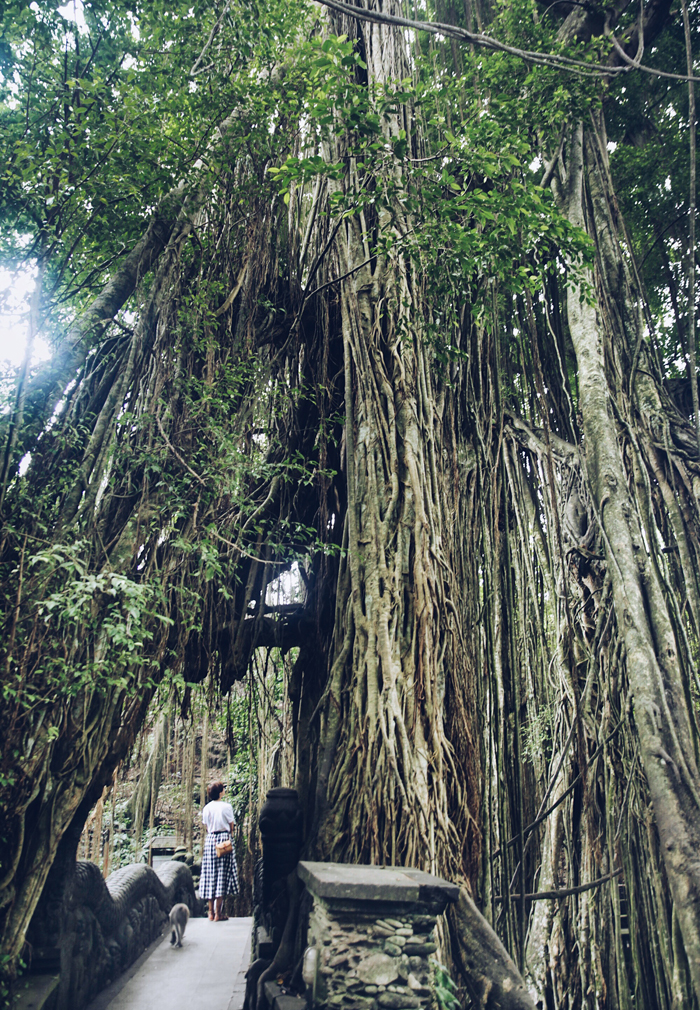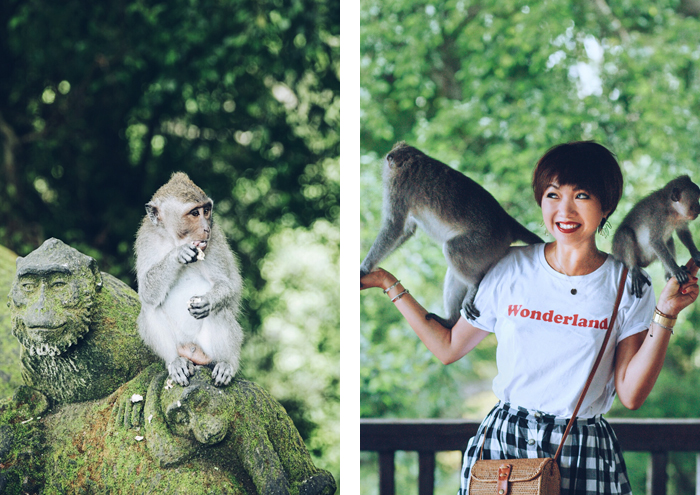 Don't look the monkeys in the eyes : apparently to them, it's a sign of agressivity.
Don't hide (or show) your food : now is not the time to whip out your picnic basket or to eat chips while admiring the view, you will no doubt end up with a rather furry and invasive entourage.
Don't bring or bring out a plastic or paper bag : monkeys will be alerted just by the noise, so be prudent.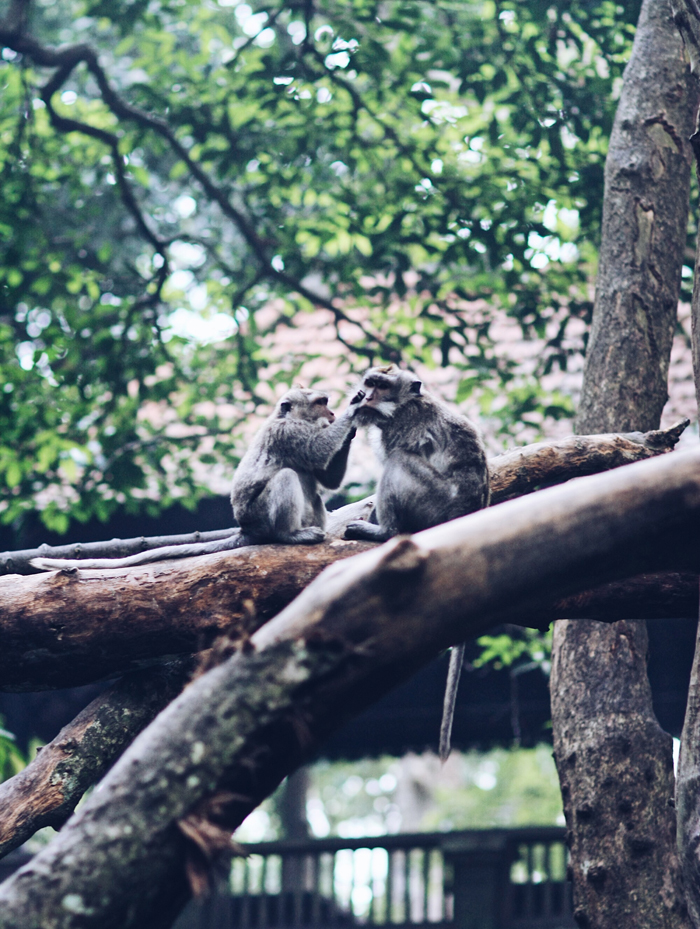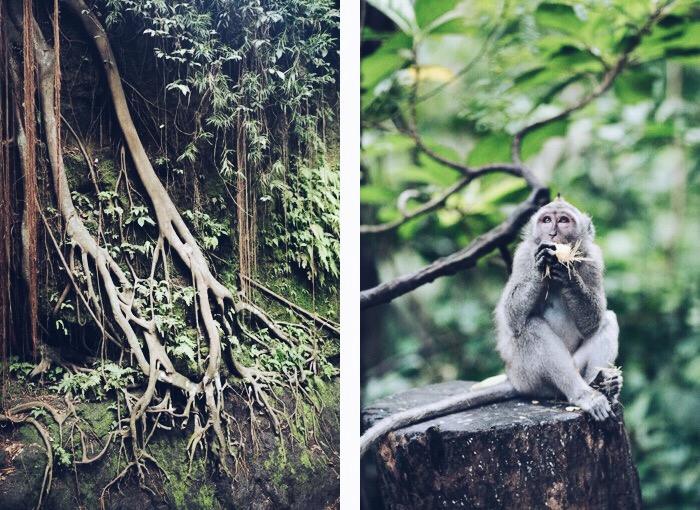 Beware of your belongings : sunglasses, earrings, large pieces of jewelry : the monkeys will try and come for them.
Don't ever try to catch a monkey (especially a baby one) : let them touch you if they wish, but the contrary is more brazen. If you touch the babies, you will definitively not become the mother's best buddy.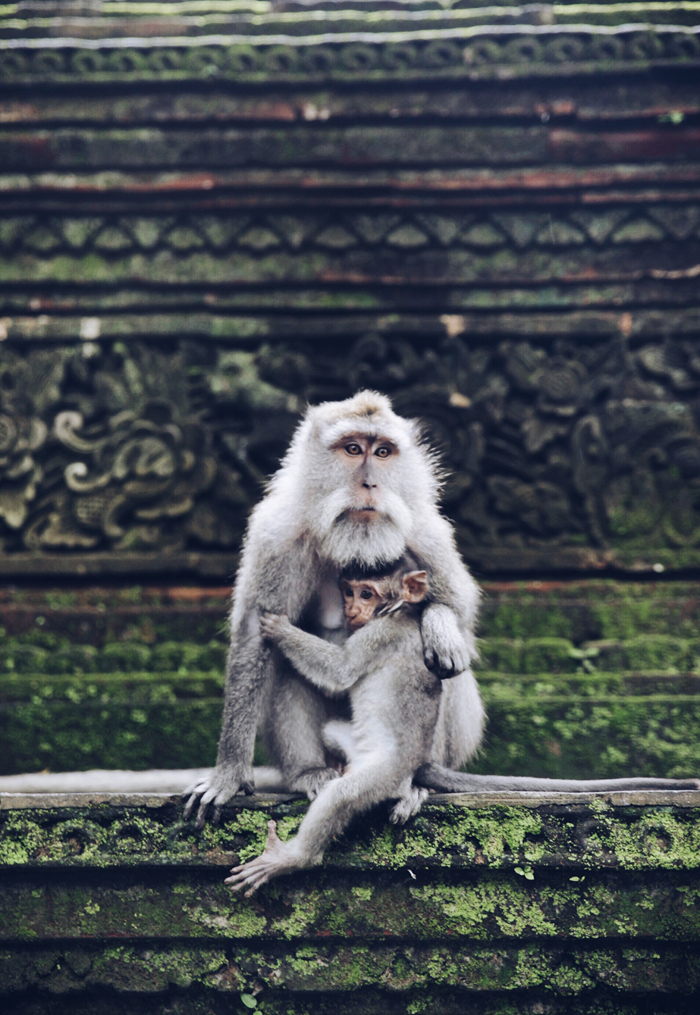 It is forbidden to feed them peanuts, cookies, candy, bread or any other type of food, except for the bananas you can buy in the forest.
Careful with your children : it's a common rule, but one that especially applies here.
Keep cool !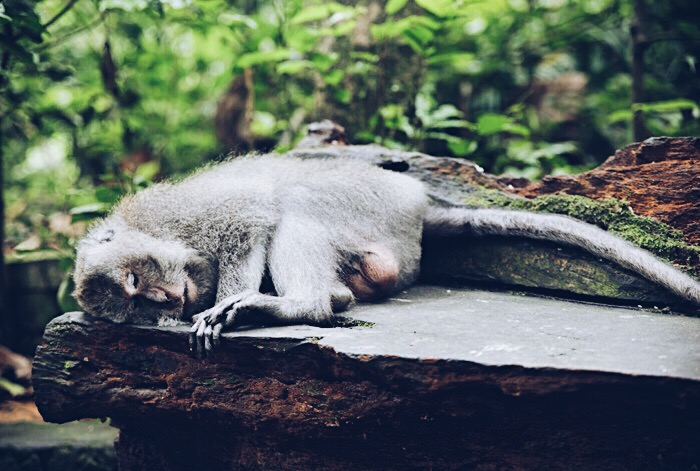 Rangers are all around, so if anything happens, they'll intervene quickly, don't worry.
Some of you could be a bit taken aback by the rules, but I can assure you that if I managed to stay rather serene in this place, you will too.
I still have a couple destinations in Bali to tell you about. Until then, enjoy the weekend! (English translation by Marine)