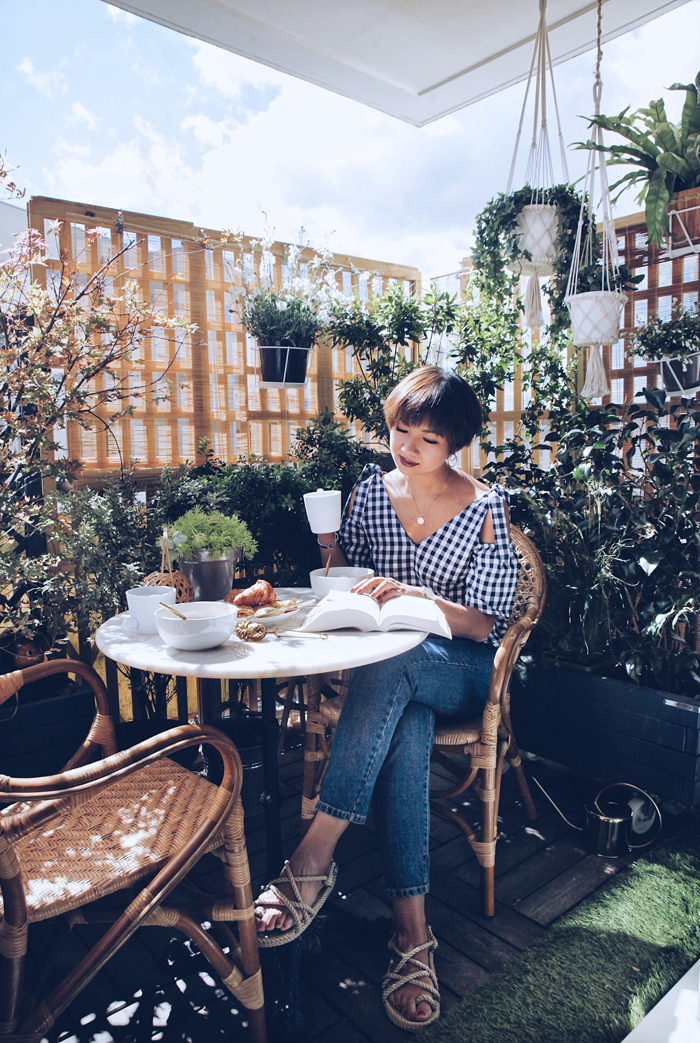 This summer weather in Paris isn't really good but since we came back from Bali early July,  we wanted to focus on our balcony decoration to be able to enjoy during sunny days.
Our balcony is a tiny space, about 5m2, looking at a rear-courtyard and facing others building (only advantages, haha).
Exotic inspiration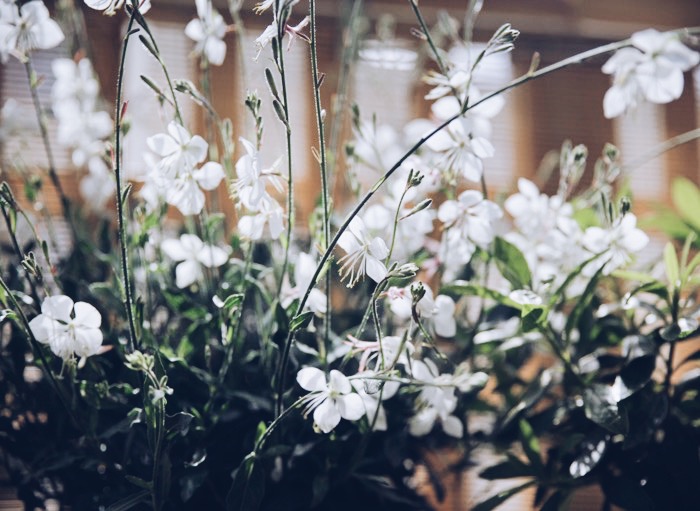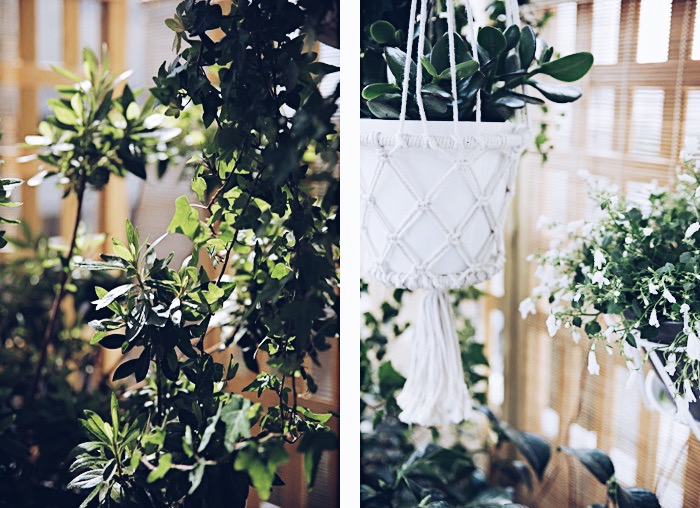 The idea was to caulk us to enjoy a bit of privacy during aperitives, diners or tea times.
Our trip to Bali gave us plenty idea to decorate with greenery, indeed after spending so much time at veggie/vegan cafes with exotic and relaxing ambiance…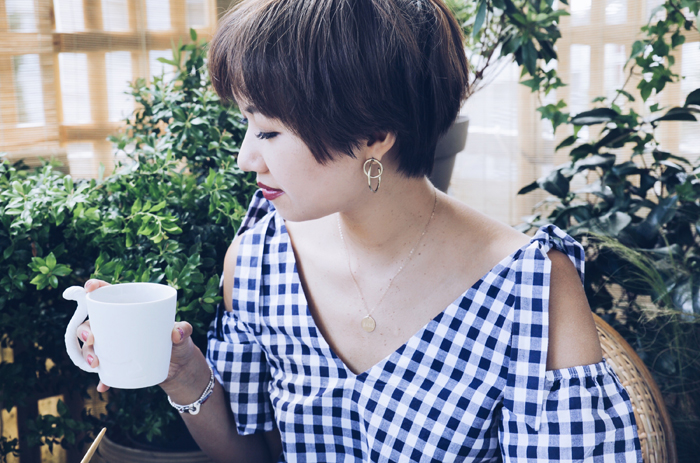 "Cat" mug Kinto
Therefore, we would like a cozy and green cocoon in the middle of grey-concrete: a vegetal and woody space where we can feel good.
It's actually the spirit we would like to give our entire appartement, in the middle of a "peint/floor" renovation project= after years of procrastination, finally, we decided to refresh the overall.
Green Mission
We already had a few pot plants with this balcony refurbishment but we decided to add more, higher in order to decorate but also to hide us from the neighbours.
This Japanese style wood panels idea comes from my dear lovely SO, who found them at Castorama and customized them with wooden sticks. He also added small bamboo blinds to slightly filter the light.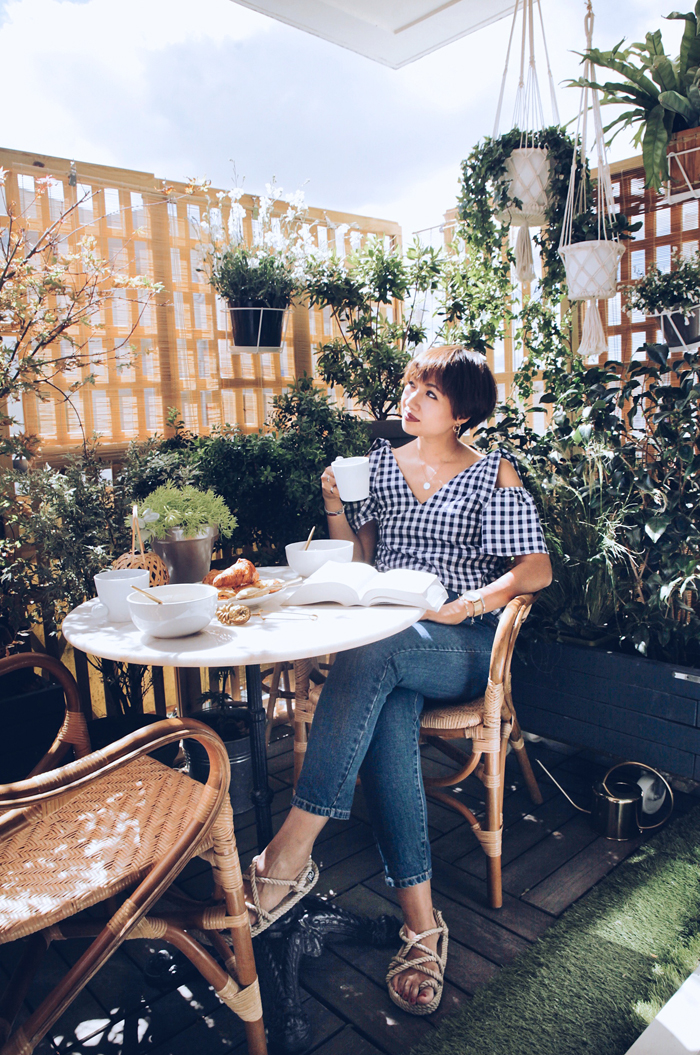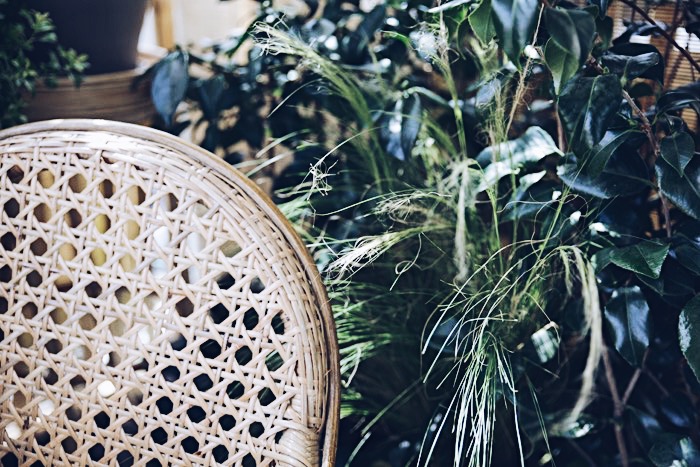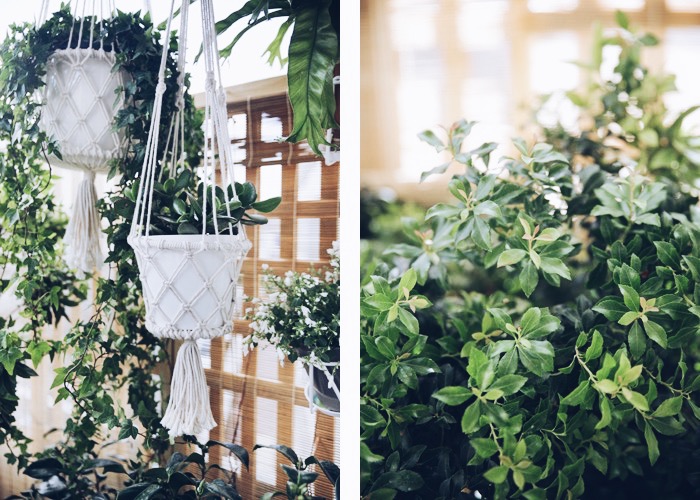 Macramé plant hanger from Ubud market, Bali (similar here)
Rattan chair La Redoute intérieurs
We hung up our new plants on macramé woven basket found at the Ubud market (it's possible to make them yourself but a memory from Bali is a good excuse for laziness, isn't it?).
Squares of artificial turf along the length of the balcony for the ultimate touch of green with no need to be taken care of.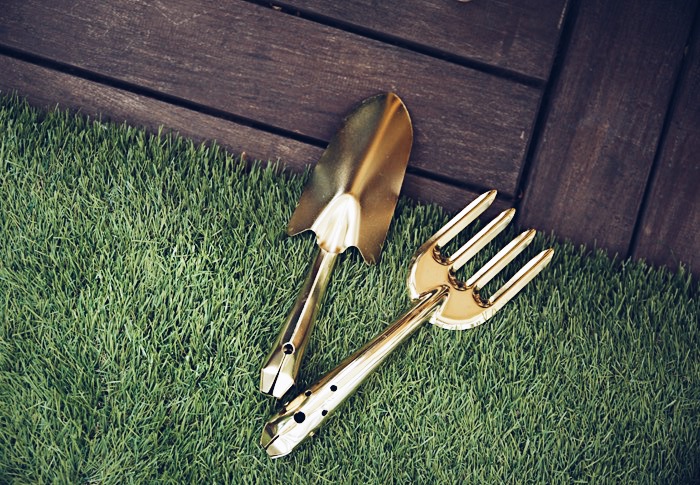 Gardening set Kikkerland
Balcony furniture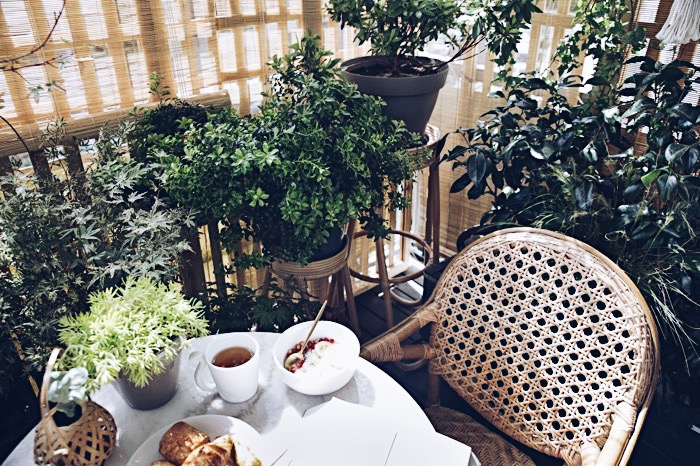 Rattan Plat holder La Redoute intérieurs
Rattan chair La Redoute intérieurs
For the decoration, we had been lookingfor a while for a bistro style table. This one is a bit providential with its marble shelf and it's sculpted stand in wrought iron: perfect size for our small space and to have lunch face-to-face.
 Add rattan seats… and our balcony turns into a Parisian cafe.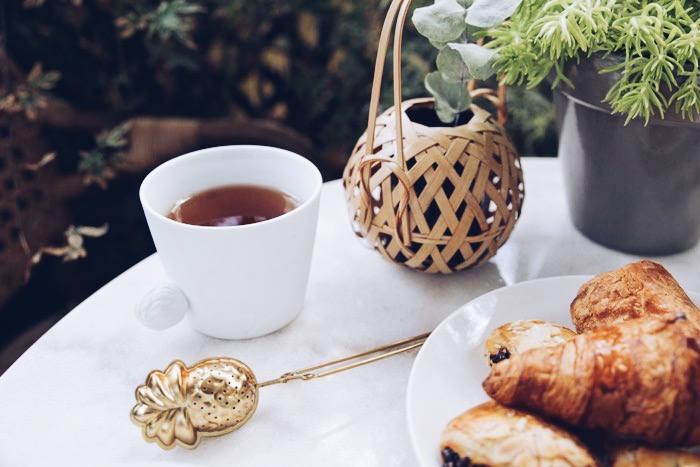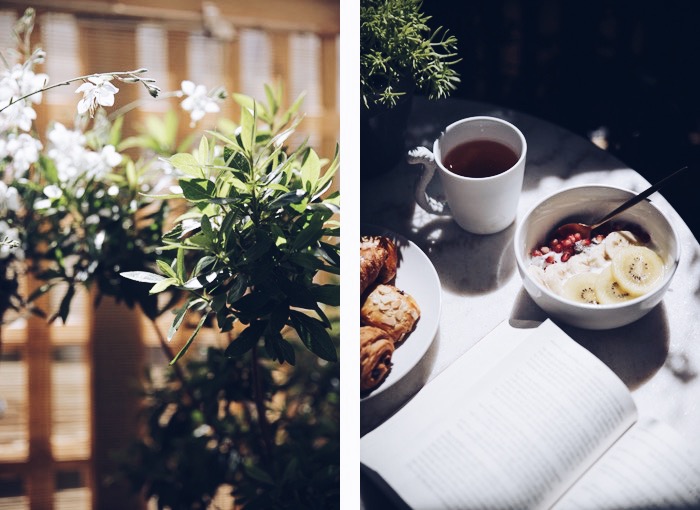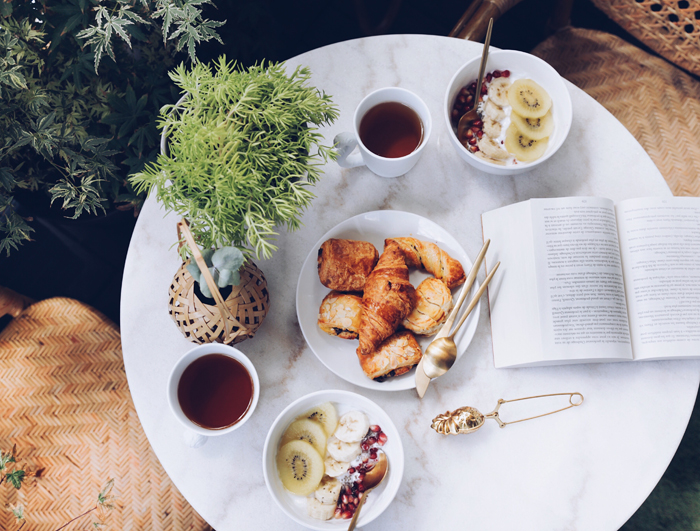 Rattan chairs La Redoute intérieurs
Bistro style table La Redoute intérieurs
Golden cuttlery AM.PM
Pineapple tea infuser Rice

We are really happy about the new layout of this outside mini-space, which is for now our second cosy space along with the bathroom (the living room, doesn't look anything close to this and I don't even talk about the rest in total renovation!)
We just hope that summer will come back a bit more often for the coming days as our own cafe terrace hasn't been opened often lately: the waiter(tress) and clients have started being a bit grumpy. (English translation by Quiterie)