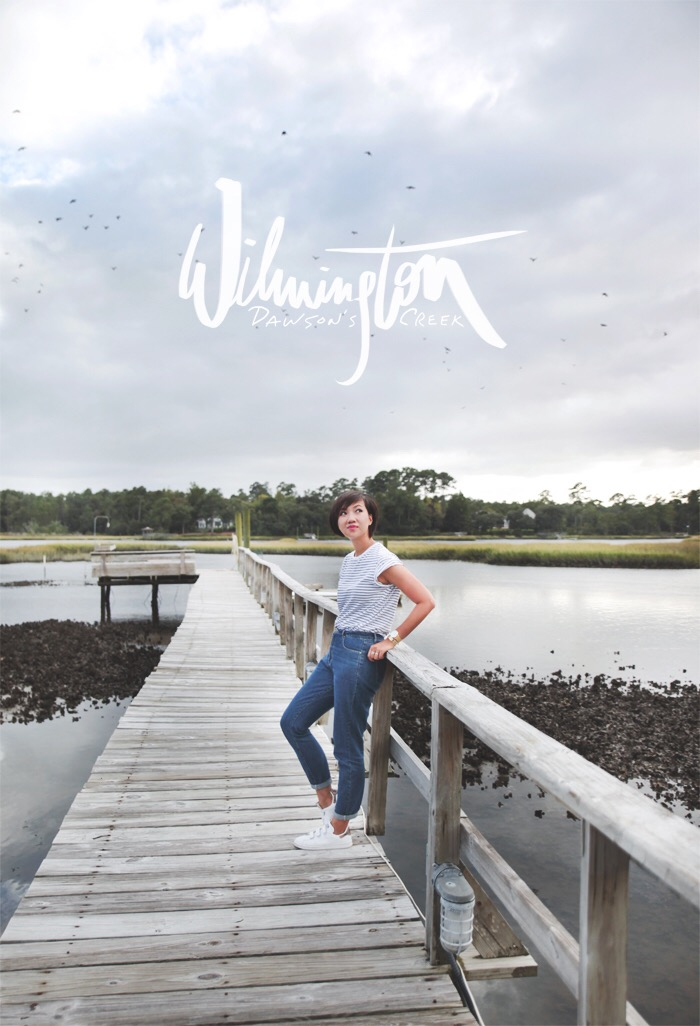 Our US East-coast road trip continues, with a stop-over that was decided a bit randomly : we needed to stop somewhere between Charleston and Washington DC.
I honestly don't know how I found Wilmington in North Carolina, but I'll never thank the mighty Randomness of things enough that it made this happen.
♬ I don't want to wait ! ♬
When we planned our itinerary, I found out that Wilmington was where Dawson's Creek THE cult tv series from my teenage years had been shot. In the series, the characters live in the imaginary town of Capeside in Massachusetts, but Wilmington is where it all actually happened.
I already talked about here my particular affection for this series, its psychology, the characters, the nostalgia it brings ….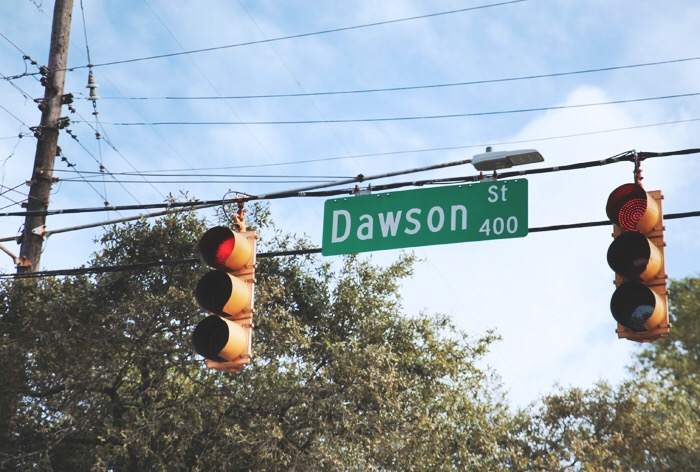 Those of you who don't know the series won't find this post to be of much interest, as our stop-over turned into a sort of fanatic pilgrimage. But walking around in a scenery that has been so familiar since my teenage years was a source of great emotion (and brought up quite a bit of bewilderment from my SO I'll admit).
For those of you who – like me – are fans, I hope this article will prove useful if you decide to go, or will at least stir up some memories from the good old days.
Following Dawson (and Pacey ♥!)
I spent some time researching on forums and other fan websites to find most of the key addresses. However, know there is a Riverfront visitor information booth (between Market and Water street) that will give you a paper with all the addresses – and the person behind the counter was absolutely lovely.
To be noted : Wilmington is also where One Tree Hill was shot, a series I never watched very attentively (although I'm sure I'd be a great audience for that show too). You could reap double benefits if you are also a fan of that show.
Elijah's : Pacey's restaurant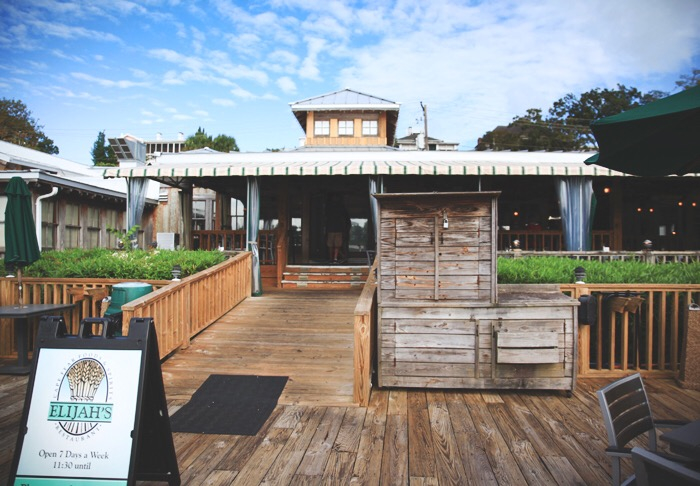 Located on 2 Ann Street, it's the restaurant Pacey owns at the end of the series. The whole point isn't necessarily the restaurant in itself (although it might be nice to stop for a drink or a couple of oysters) but the little dock on which it stands, as a great number of scenes from the show were shot right there.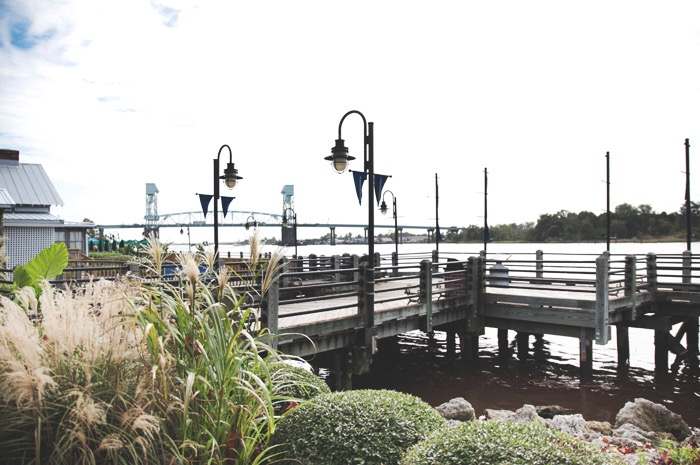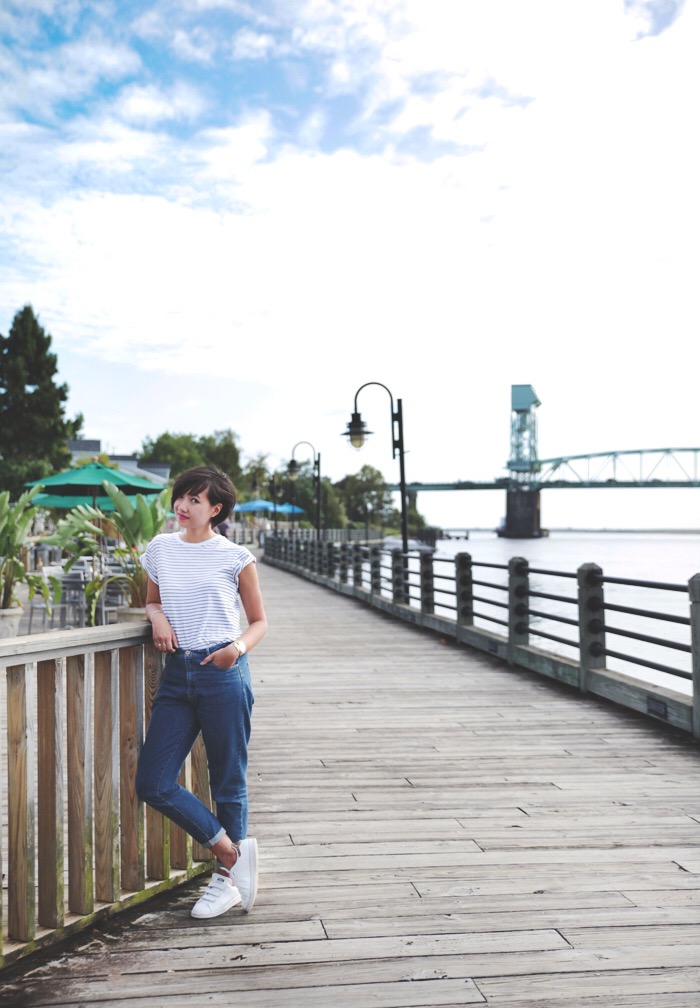 You can still perfectly feel the "Dawson atmosphere" of long walks on the wooden boards, that were – more often than not – accompanied by lengthy and headache-worthy discussions and/or intricate emotional issues.
Crystal Pier : the pier from the serie's front credits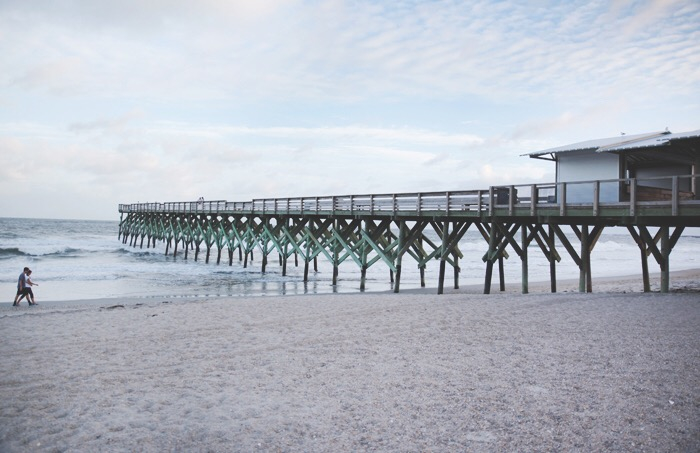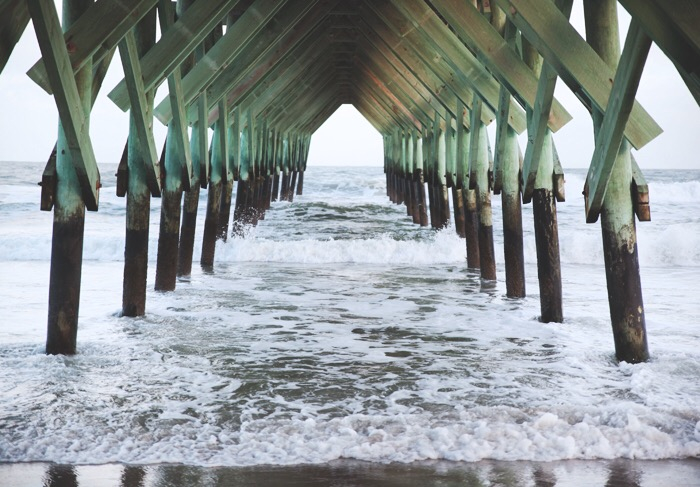 (703 Lumina avenue, Wrightsville beach) it wasn't obvious to find THE iconic pier, with the poles that Pacey and Joey are rubbing themselves against on the video (at the end of this article) because some websites mention a wooden pier, and others a concrete one (haha, it's a pretty important detail!).
As it turns out, both were actually used in the opening sequence of the series (but in different seasons). After researching the issue, it would seem this is the one.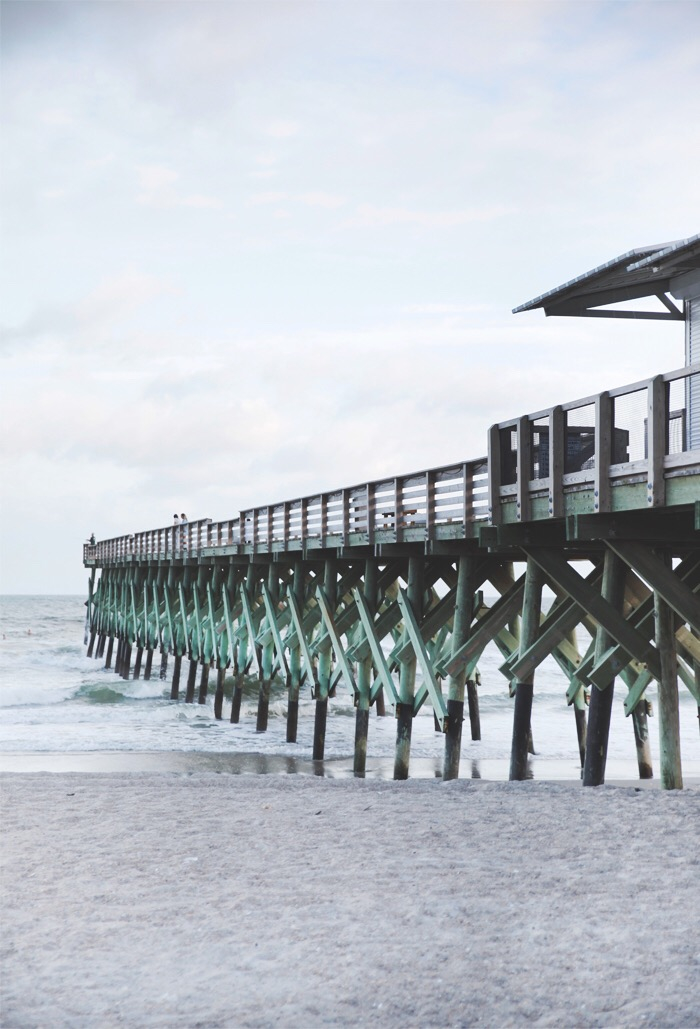 Dawson 's house and his pier
This was the most emotional sequence of my whole pilgrimage, but also the least legal one (well … I didn't climb over any fences or anything of the sort to get to it!). Indeed, Dawson's house is now a private property, and the family that lives there isn't the Leery family of course!
My action plan was simply to ask the owners if I could admire the view from their garden, and if they weren't OK with that I wouldn't insist and just head back (I can imagine they've seen a whole lot of more or less reasonable fans!). But I couldn't leave town without at least trying!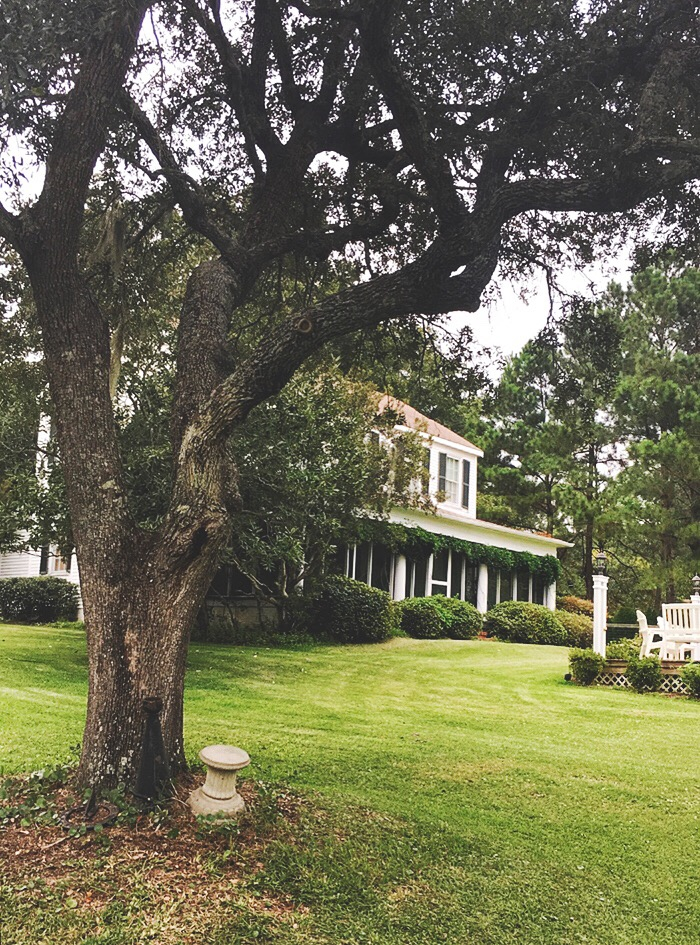 Where's the ladder to get to Dawson's room please?
Once I got to the front door (with butterflies in my stomach!), I rung the doorbell, but no one aswered. That's when I spotted the famous pier, but the house seemed empty, and holding on to whatever was left of my self-discipline, I was preparing to head back. Right at that moment, a car parks in front of the neighbouring house (which is, by all logic, Jen Lindley's house!).
A lady steps out with shopping bags and shoots me a wary look, asking what we're doing here. I gathered all my courage and tell her I'm from Paris and a big fan of the series and that I just want a couple of souvenir pictures, see the pier and Dawson's house – and all, if possible, from her garden (yes, I went into total freaaaky fan-mode, I'm very much ashamed).
I don't know if it was luck or pity (or both), but she said "Just a minute and you have to leave! My husband is coming back, and he hates it!" Going as quickly as we could, we headed to her garden, shot a couple pictures as quickly as we could, had a look to the left to admire Dawson's pier from afar and imagine Joey in her boat on her way to her best friend's room, filled up on emotions and left!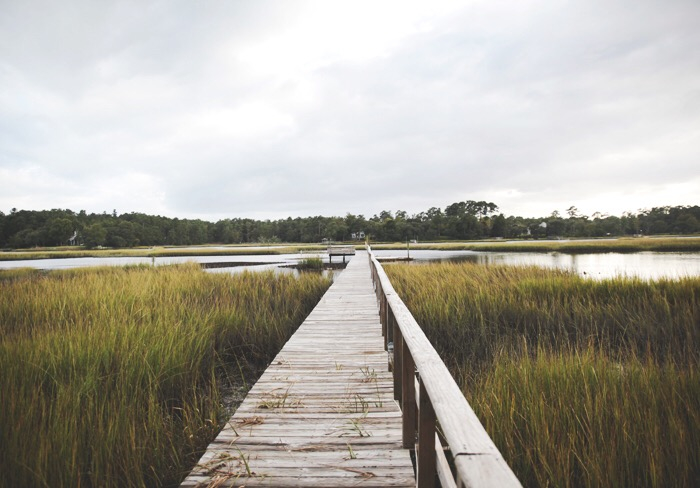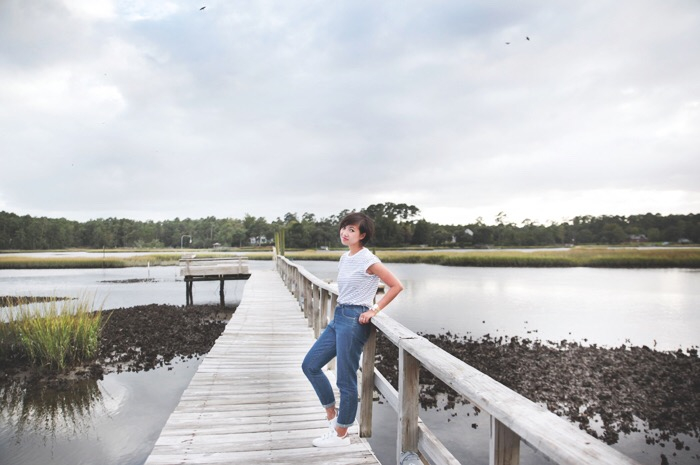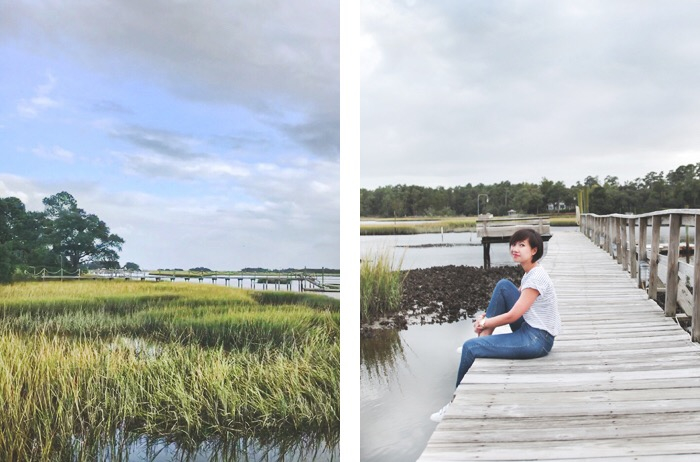 Dawson's pier on the picture on the left (which means I was sitting on Jen's pier!)
When we left I gave my warmest thanks to the owner of Jen Lindley's house; and here I am with my souvenir pictures. If you happen to stumble upon this post dear Mrs "Lindley" (Grams?), I'm so sorry for disturbing you, I hope your husband isn't mad at me, but the teenager in me really couldn't resist the temptation!
Hell's Kitchen
(118 Princess Street) This bar is in Season 6, when Joey is working as a waitress and flirting with Eddy. It's not my favorite season, but the location was worth a visit, especially as the food was pretty good.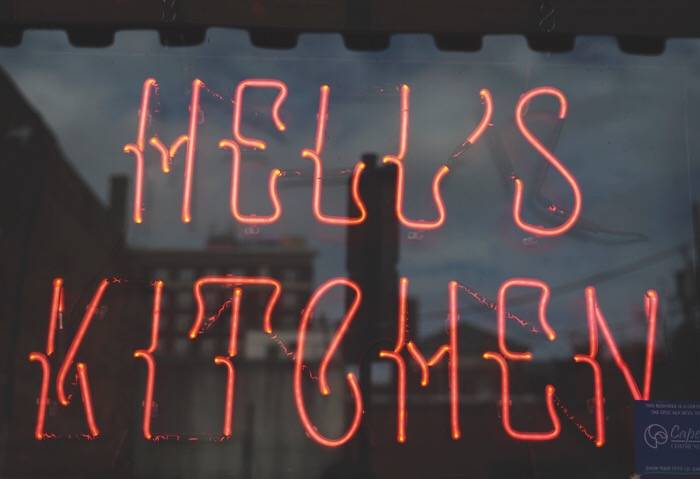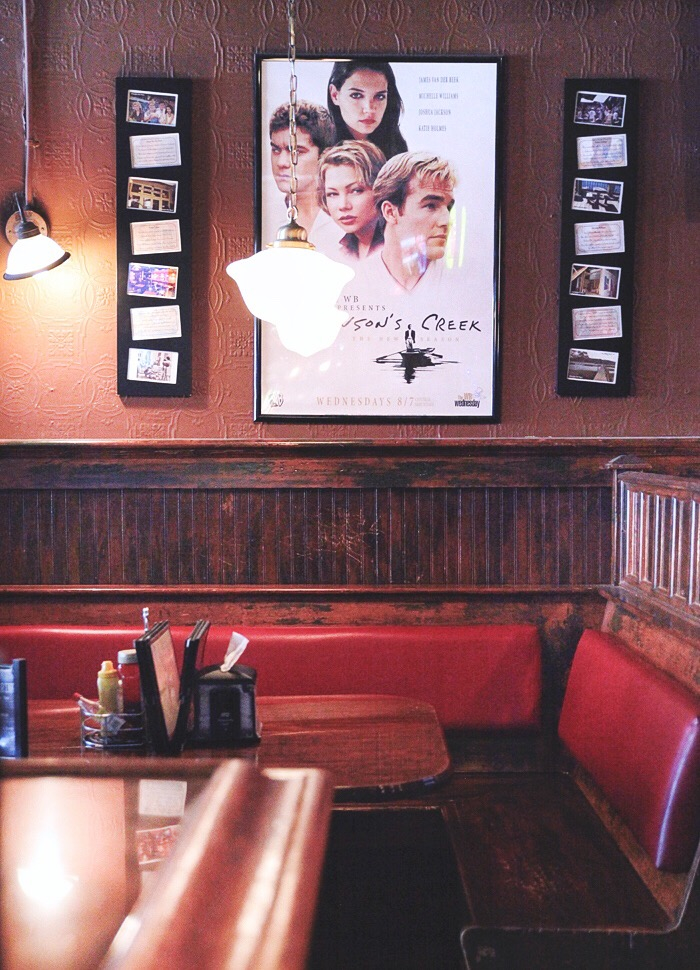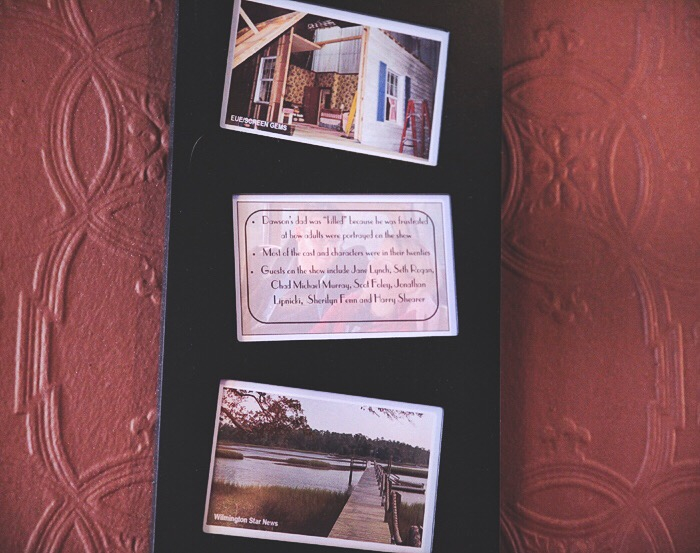 Inside you'll find a couple tributes to the series with anecdotes and posters on the wall. The famous pool table is also there, as well as Dawson's rowboat.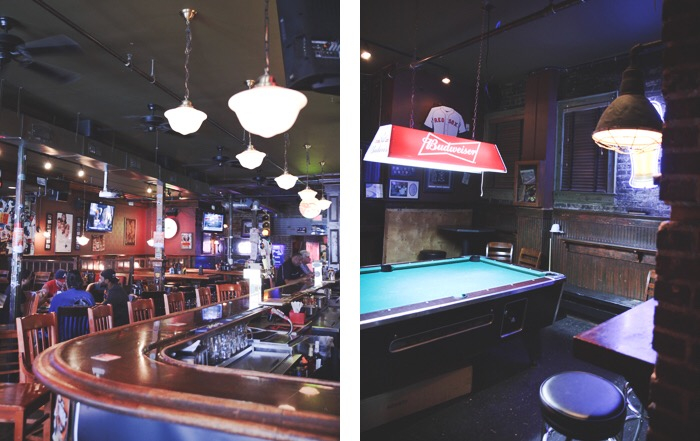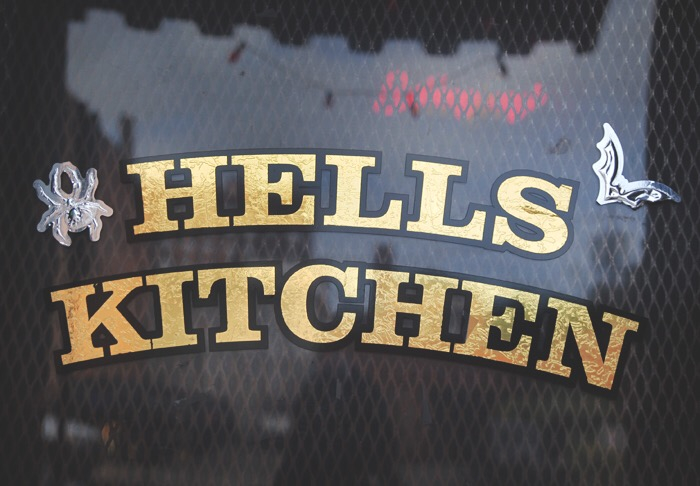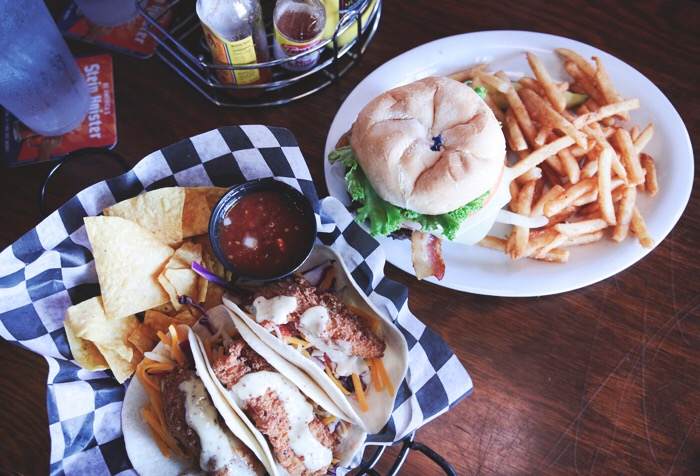 Fish tacos et Mushroom bacon Swiss burger (servis par Joey ?)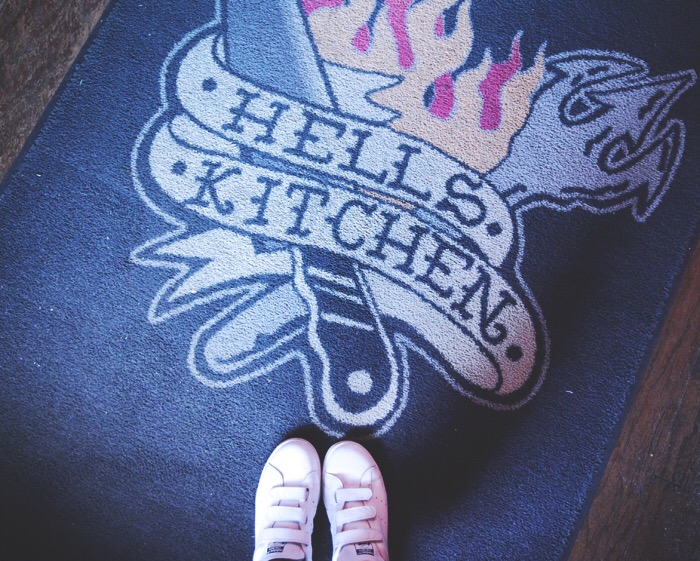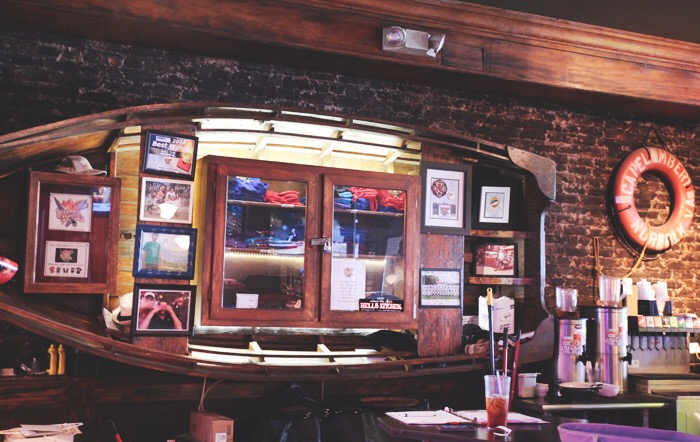 Dawson's rowboat
Other Dawson-esque addresses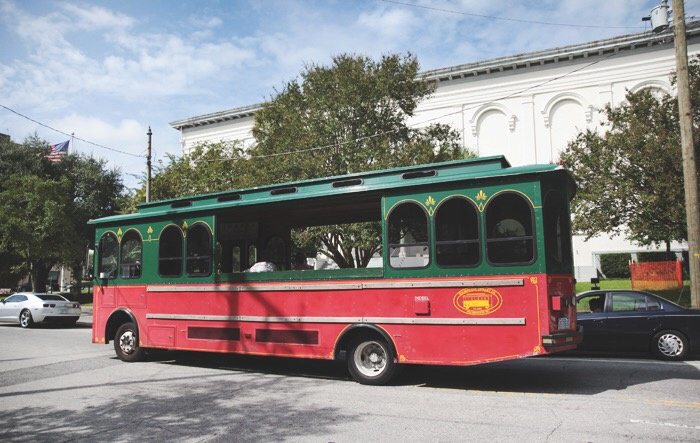 Here are a couple additional addresses to indulge in your fan-attitude. I didn't manage to visit most of those, but it could be interesting if you have the time :
Joey's house (Hewlett's Creek) : no idea if it's easy to access or if it's a private property. TBD

Screen Gems syudios (1223 N, 23rd street) : with inside decors of Dawson's creek (but i'm not 100% sure, some websites say they've been removed) and One Tree Hill series. Pacey's True Love boat is supposed ot be in there. I think they can only be visited during the weekend, but that would need to be checked.
Souvenirs shops : I went to the Black Cat Shoppe (8 Market Street) (also a CD shop in the series) and at Whatever Wilmington (608 Castle street) (the owner worked on the Dawson's creek film set, he's got all the info) : not tons of choice when it comes to Dawson, except for original scripts (but the only ones left are from the last seasons).
Other souvenir shops : Krazy Mike'z (1 N Front street) et Poodle's Island wear (18 S Water street)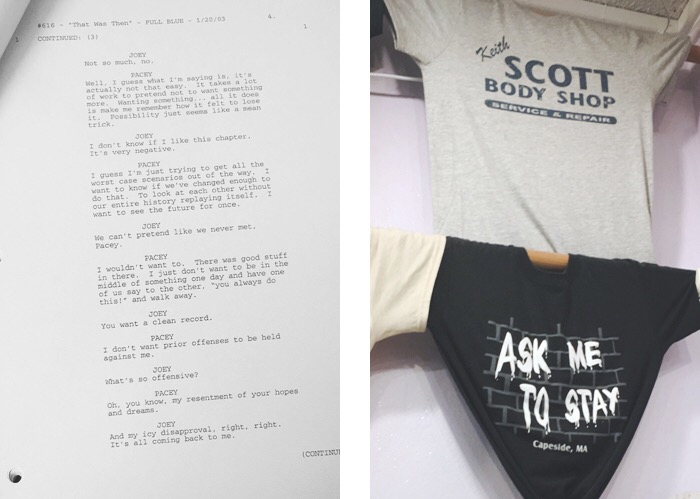 Original Scripts or a Tshirt as souvenir ?
Capeside High School (601 South College road) : University of North Carolina

The wall that Pacey gives to Joey (at the crossroads of Dock and Front Street, across the road from the Reel Café) :  Not sure something new wasn't built in front of it, but to be checked.
Dawson's father's restaurant "Leery's Fresh Fish" (5 S Water Street) Kabob Grill & Café.
Joey's sister's Icehouse restaurant(1308 Airlie Road) : Dockside restaurant
The place where Andie and Pacey kissed for the first time : Riverfront Park
Airlie gardens Pergola garden "The ruins" (300 Airlie Road) : Garden with a fountain that you can see a number of times thoroughout the whole series.
The port where Joey says "she thinks she's in love with Pacey" ("does she think it or does she know it?") (Southport) The Marina, 94 Yacht Basin Drive et West Brunswick Street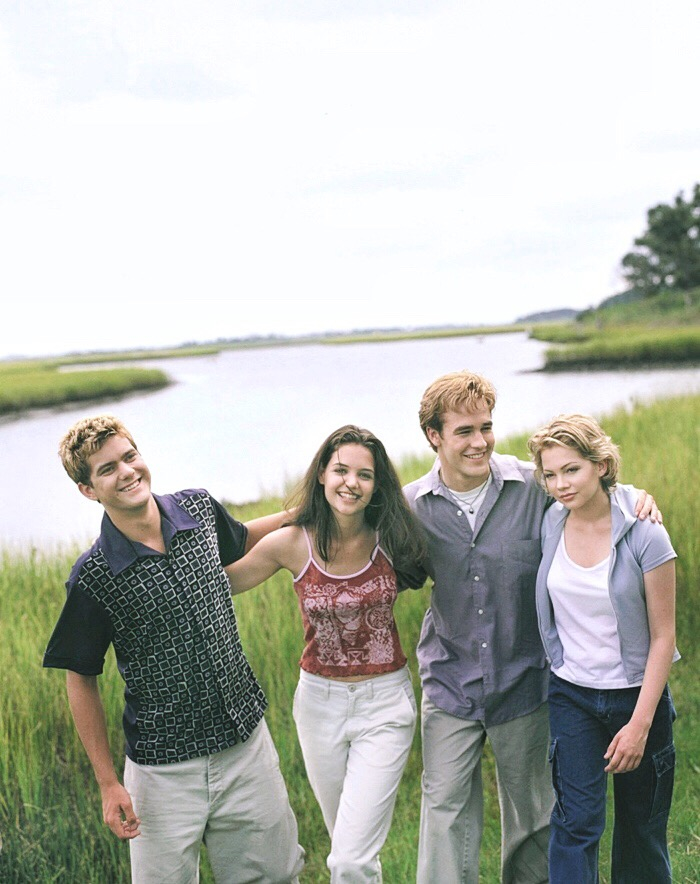 I hope you'll have found this "geeky" pilgrimage to your liking. As you'll notice, it brought back a whole lot of memories, and I was happy to get a change to see this place ; I have to share the experience with you – like a Proust madeleine. Tune in to the next episode for more about our road trip! (English translation by Marine)
Photos credits : ©Tokyobanhbao except the last one ©Sony Pictures