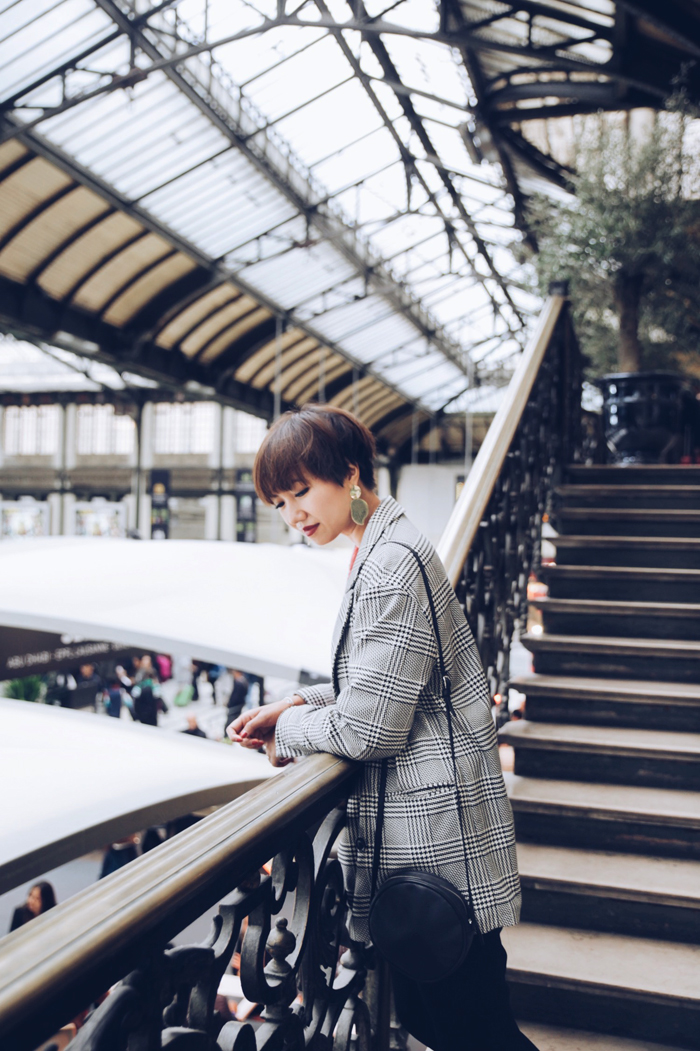 I was not thinking I would be wearing a jumper that early in September (I still try to avoid winter coats): here is why today we have this kind of look with checkered blazer and warm knit, a must-have to get along this Parisian chilly weather.
As I was telling you earlier, I am really happy about this red jumper and I will show you the cream-color one next time.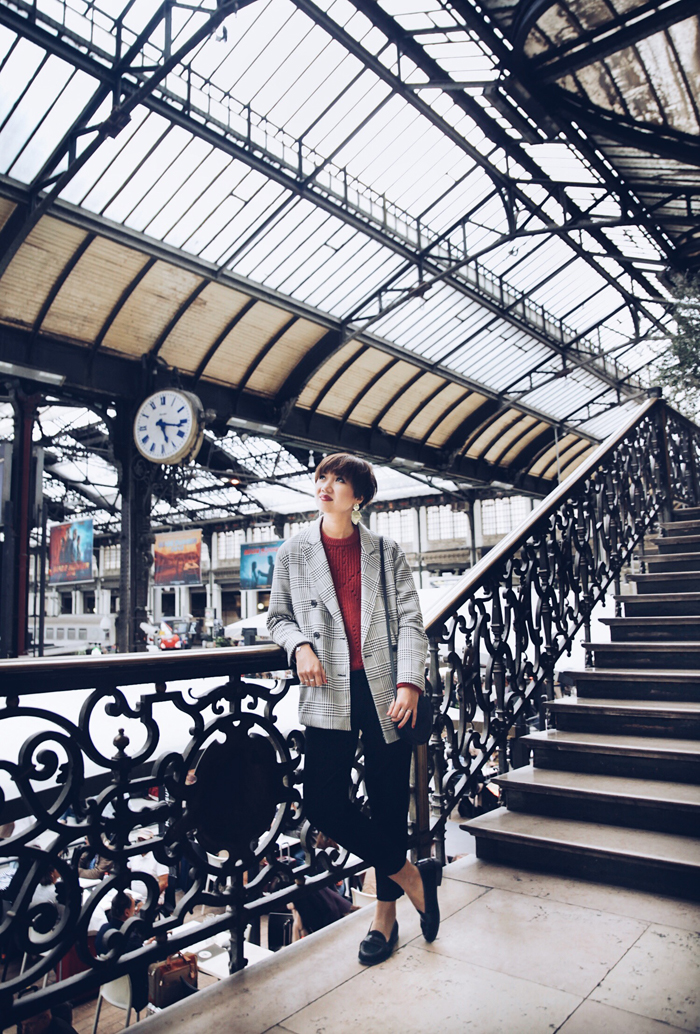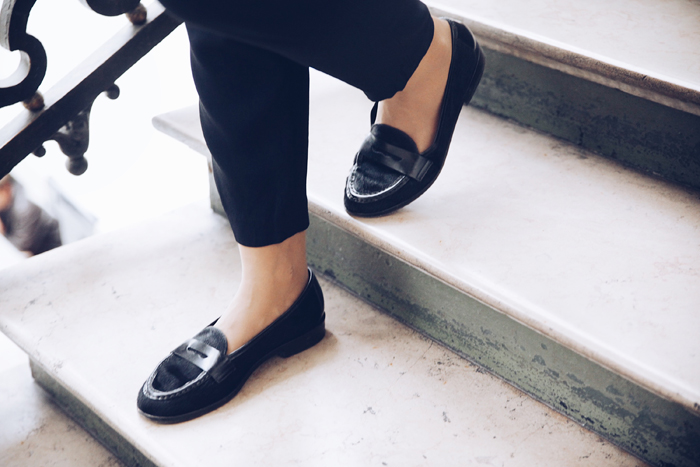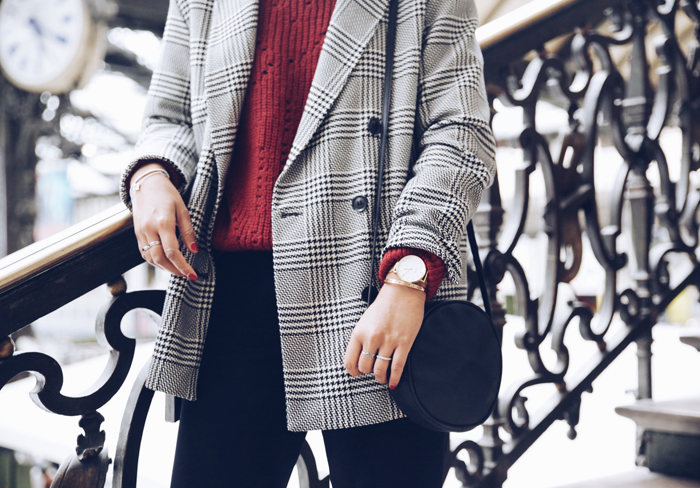 My style hasn't changed much lately: still very boyish (without much choices because as we are working on the appartement refurbishing half of my clothes are in a box in the cellar).
Objective "minimalism"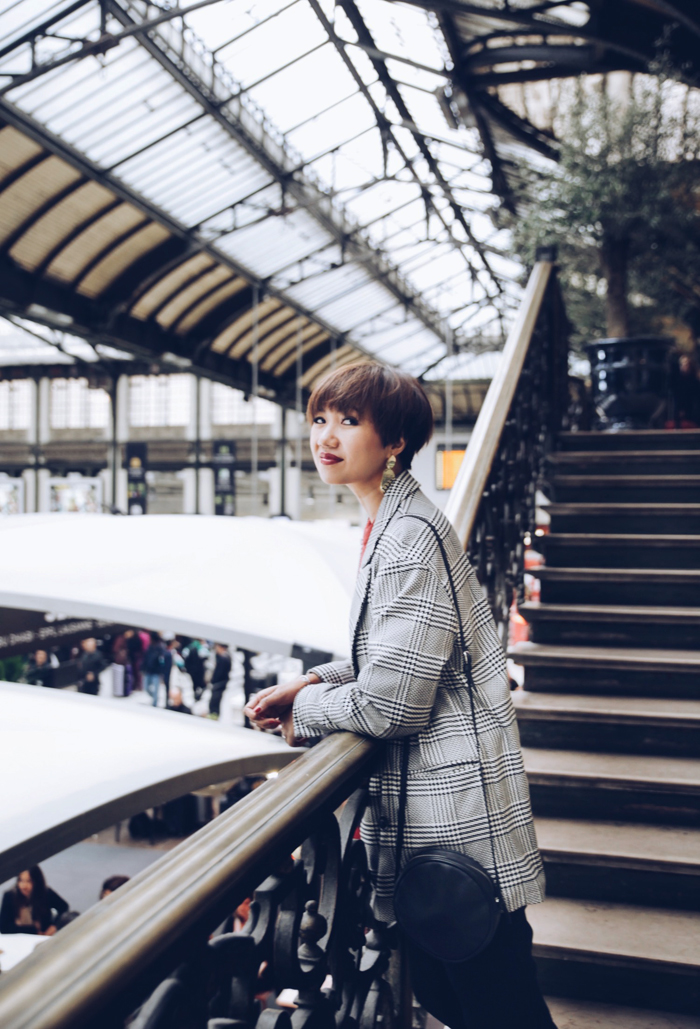 Therefore it might be a bit challenging for me to create new looks with not much clothes in the coming weeks.
This being said, when everything will be back to normal at my place (now it's pretty chaotic), as I was telling you I will try to only keep my wardrobe as simple as possible to only keep the essentials.
The idea would be to reinvent myself with only a few things in my closet. To be continued… (English translation by Quiterie)