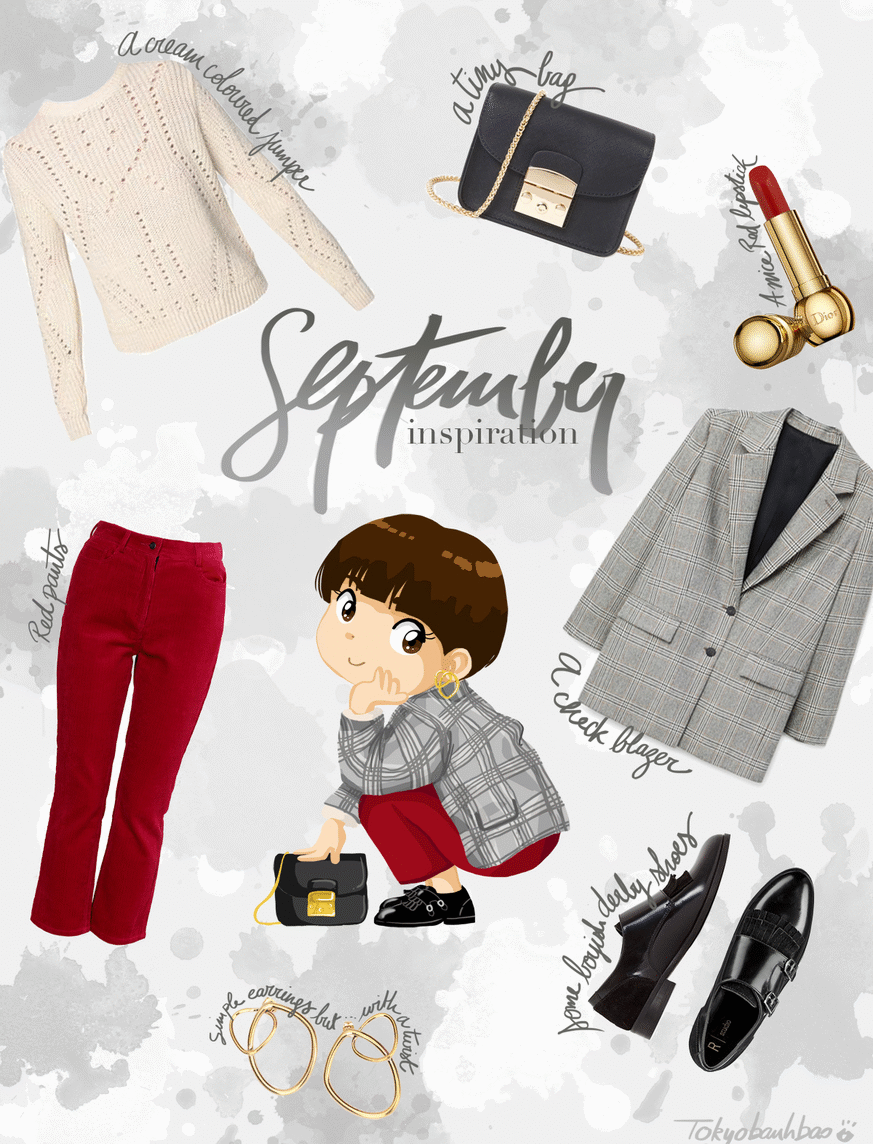 Indian summer, considering the automnal temperatures I think we can definitely forget about it. I was not really inspired by fall outfits ?
I didn't have much choices, I had to start looking into it. I had the idea of this small collage/drawing of a silhouette I would like to have for these chilly days.
Red and check
I ordered these red velvet pants and fingers crossed they will fit me well.
Like pretty much everyone lately, I was looking for a checked "boyfriend" blazer: I found mine last week at Zara but the ones from Mango and La Redoute seem to have potential too if you haven't found yours yet.
Automnal forecast
It's also time to look for comfy sweaters: I already adopted this red jumper and I liked it so much that I ordered the cream-coloured one.
As per the shoes, this season I will alternate with pleasure between this pair of patent leather boots and this kind of masculine derby shoes.
I also feel like wearing khaki/grey/mustard colours and soft scarves (I might fall for one from Acne).
Otherwise, not much change in terms of look (am I boring?): I still want to stripped down my closet as much as possible, and keep wearing what I already have by updating my style with some new elements from this season. (English translation by Quiterie)