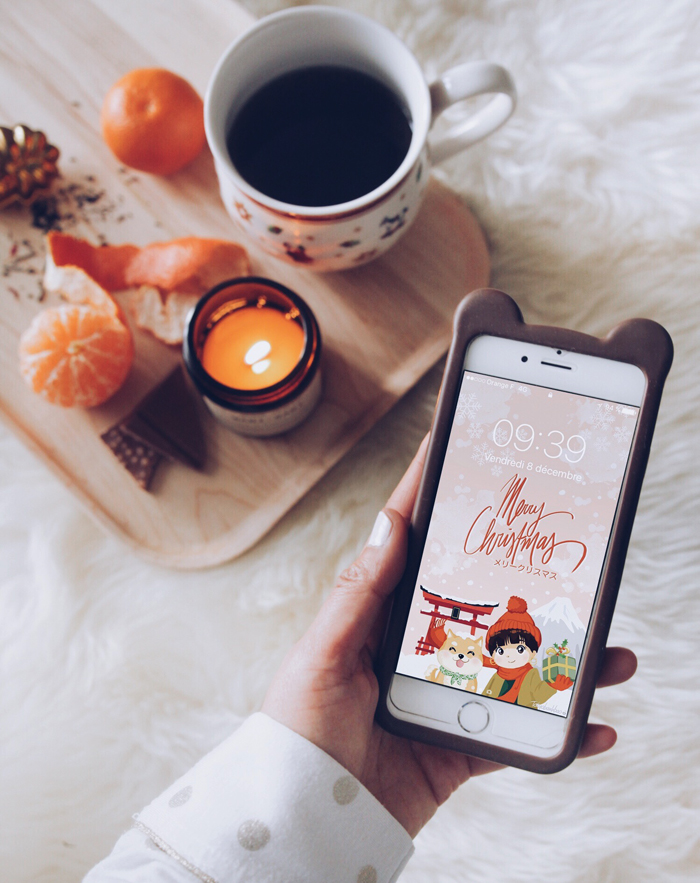 I am not very active on the blog lately as I've had a lot of work on the side, and also I've tried to enjoy more this Christmas period, forgive me!
It doesn't mean that I haven't thought about you! I had never took time to do it but I hope I will get the chance to do it more often. Indeed, I really enjoyed drawing this wallpaper for smartphone, which you will be able to use during the whole month of December.
A Japanese Xmas

I wanted to change the classical Christmas ambiance by bringing Tokyobibi in a snowy Japanese scenery, along with a very cute Shiba inu (ah ! I wish I had enough space at home!).
You can download this wallpaper by clicking on it and simply register the image into your image gallery. Then, choose it as home screen on your phone (do not forget to resize it as the iPhone usually tends to zoom images).
I hope you will appreciate this modest present to enjoy during the festive season. Talk to you soon!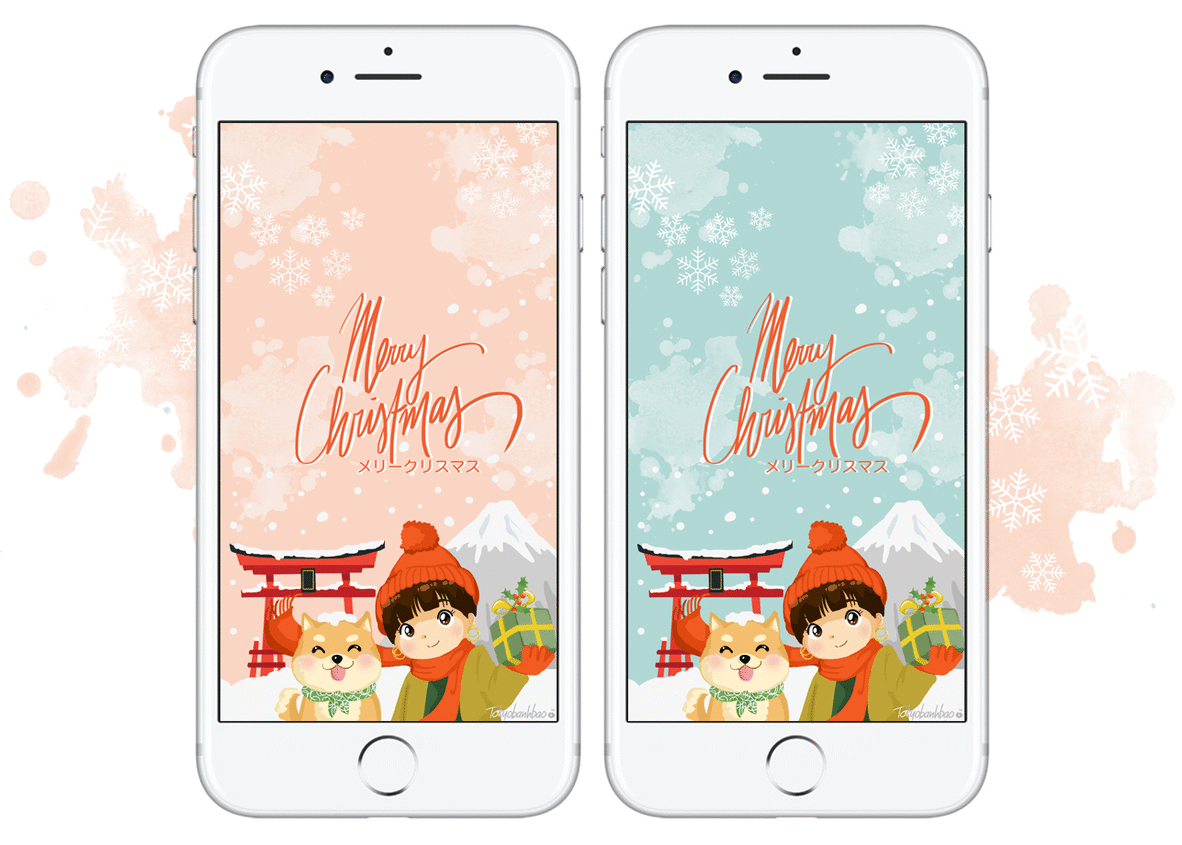 Blue lock screen wallpaper here
Blue dashboard wallpaper here
Pink orange lock screen wallpaper here
Pink orange dashboard wallpaper here
PS: This illustration (like all the others on this blog) has copyright and can't be modified (color, layout, drawing, signature…). You can only use it for private personal usage and no commercial opportunity. Thanks !(English translation by Quiterie)