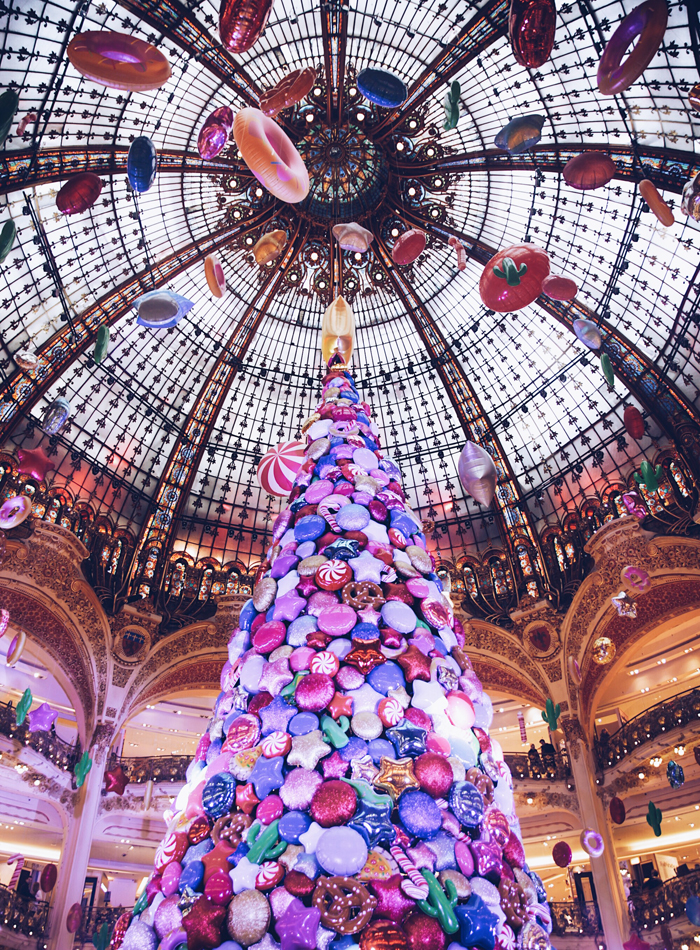 I hope you are preparing well the coming festive holidays. On my side, I don't have my Christmas tree yet (I hope this weekend!) nevertheless the Christmas spirit is already here.
Christmas tea and playlist on, I just found out that we only have two week left before the D-Day. No stress… but I need to start !
This weekend, we tried to risk ourselves for some shopping in order to find some Christmas gifts. You will tell me that I can also order them online but we wanted to feel that ambiance we can't really convey with a computer.
The Christmas decorations magic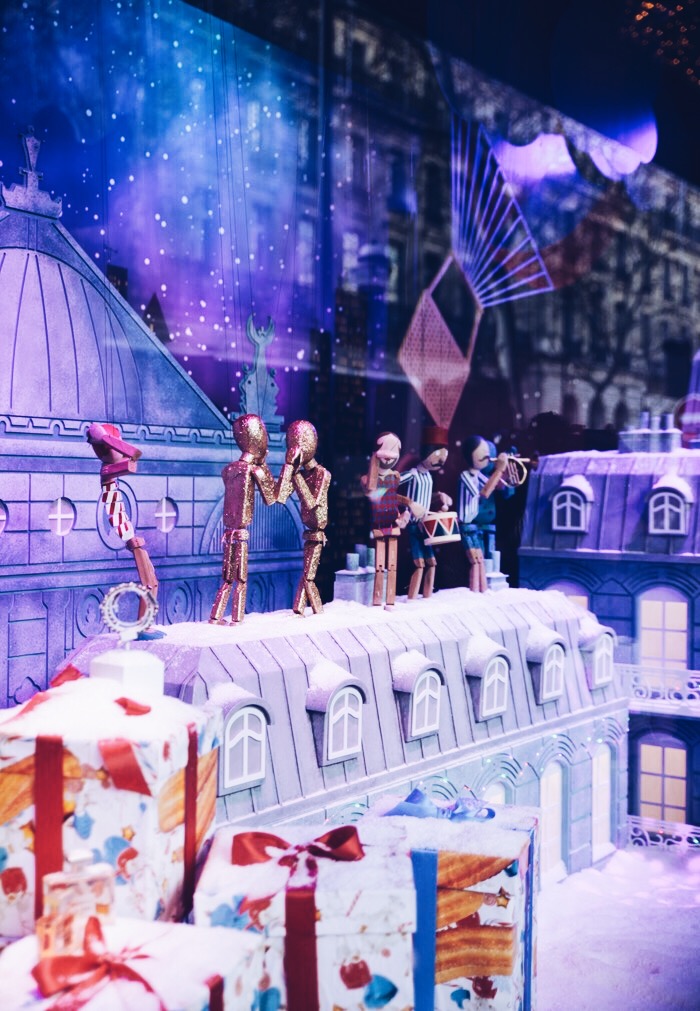 Regarding the windows and decorations I thought that "Les Galeries Lafayette" were winning from far the battle against Printemps, even though some of their windows were a also magical (for instance the shoes flying in front of the Eiffel Tower).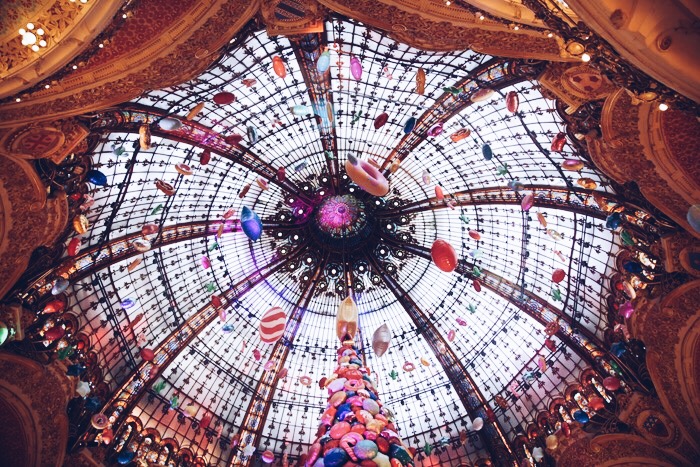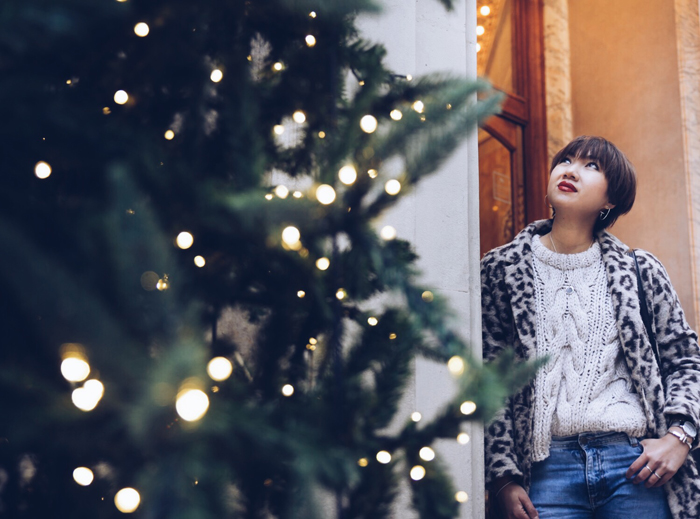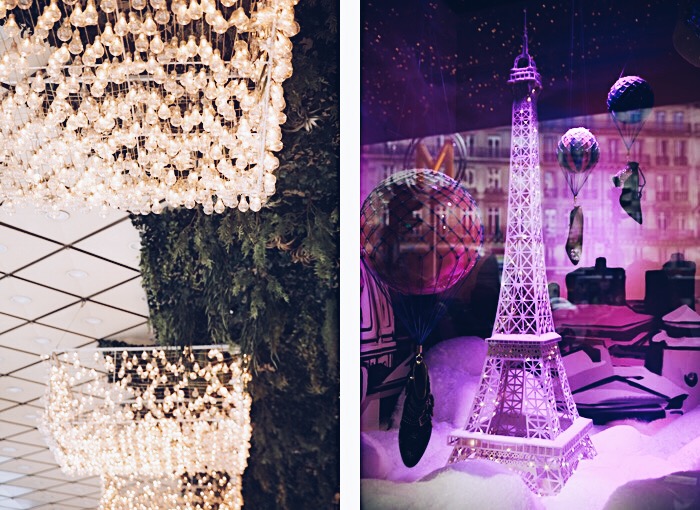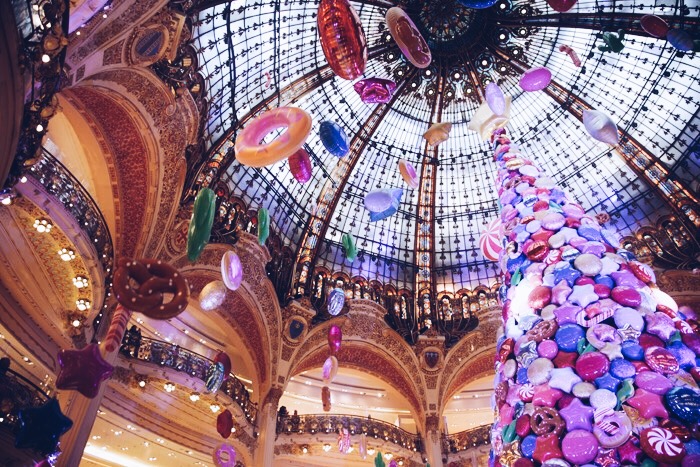 The "funfair" spirit at each floor of the Galeries even surprised my SO who, in front of the big "Candy crush" Christmas Tree screamed "Ahhh! The candies are moving!" (= back to childhood: 6 years old again).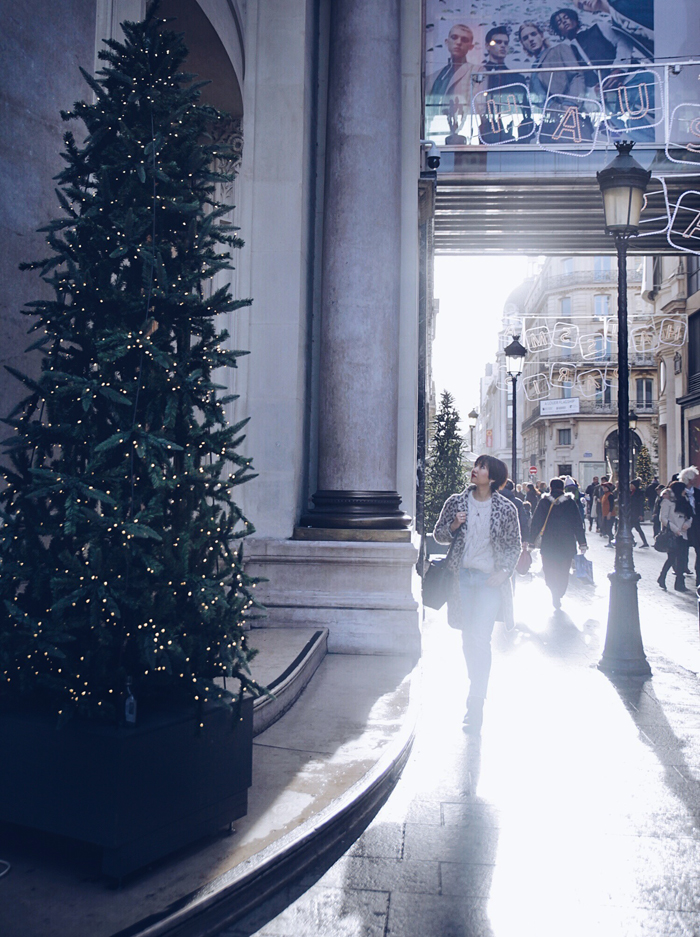 Dressed up for winter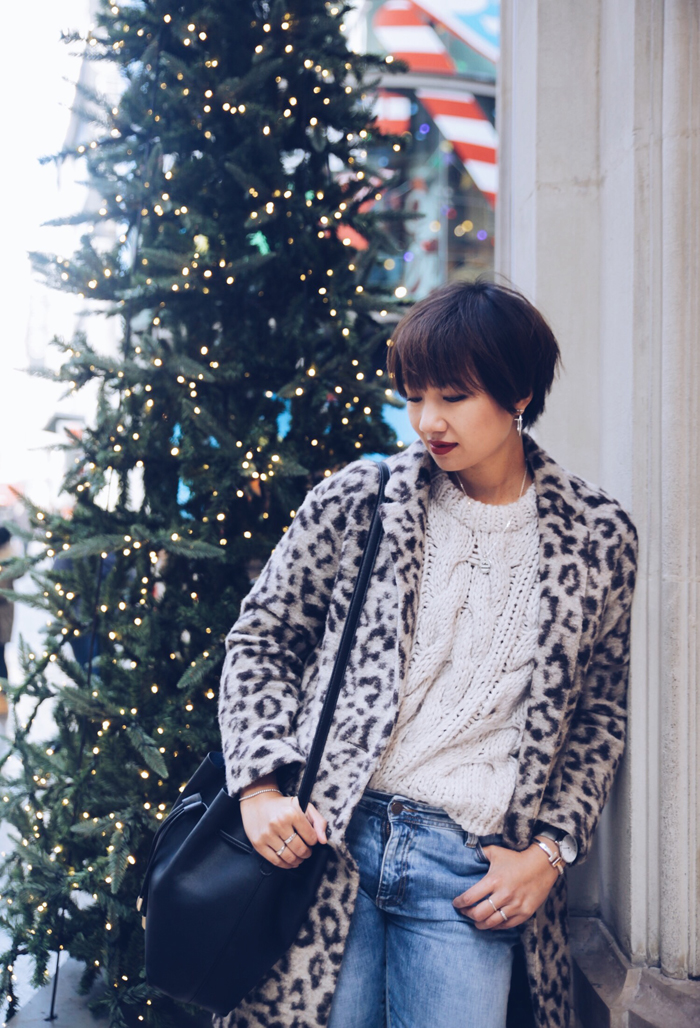 In terms of look for this Christmas window-shopping, with this freezing weather, I decided to wear this big twisted pullover which I've got from last year and I really recommend for its warmness and its good shape.
Some news about my eyelash: it's finally over, I removed the dreamy "Russian volume" extensions that I was wearing for almost a year.. Verdict: my true eyelash haven't suffered too much: I still have some! (the intensive Revitalash treatment must have helped as well!)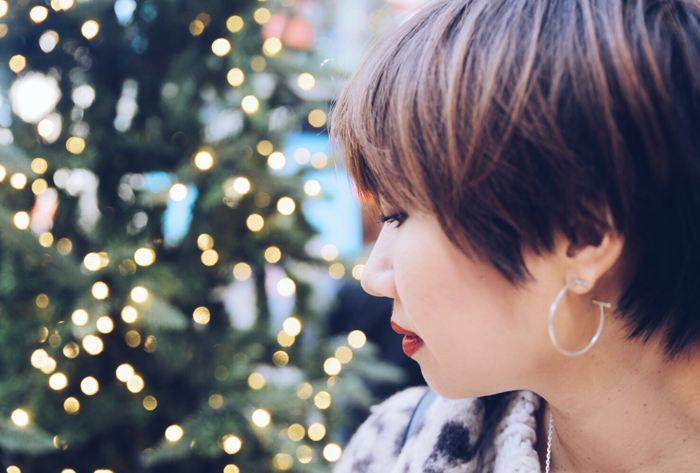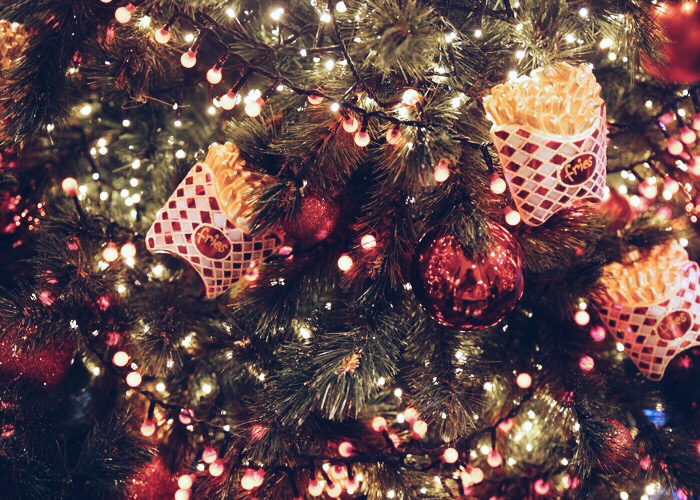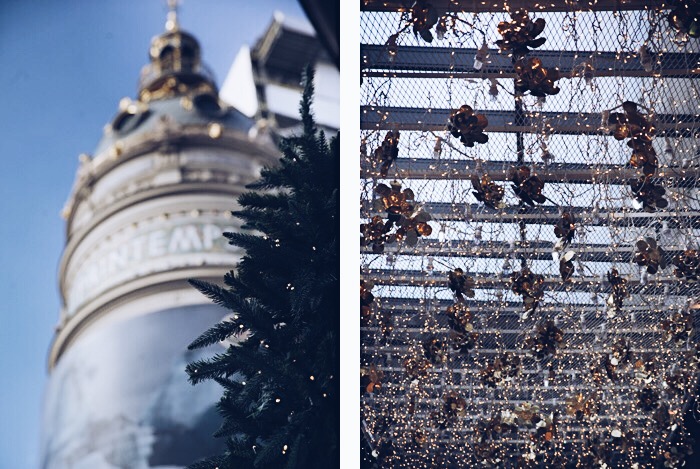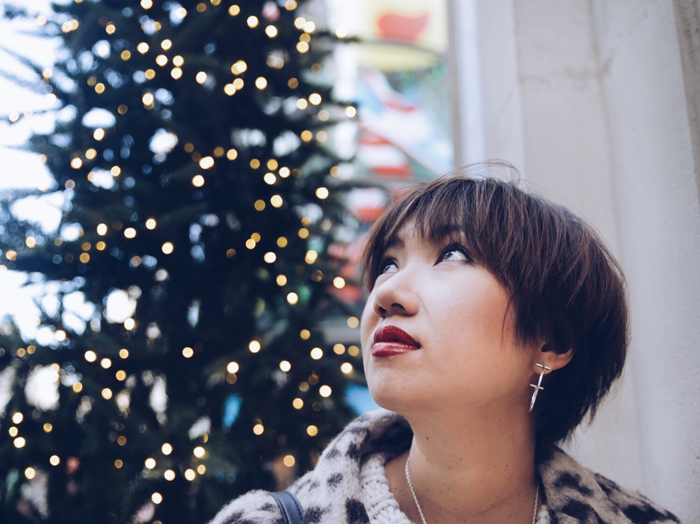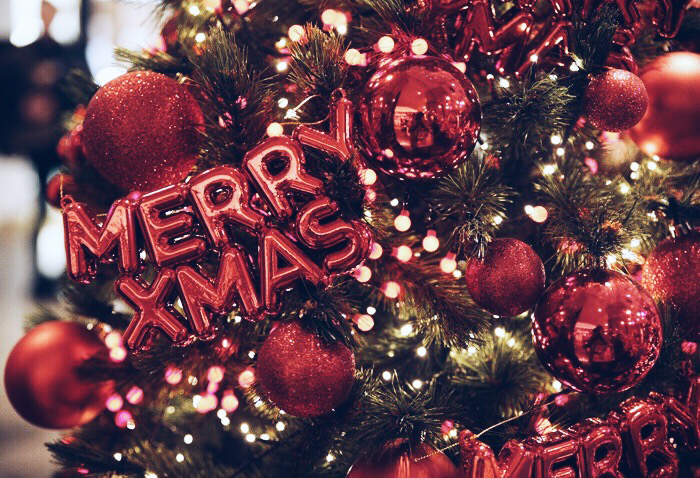 Immediately after, to comfort me after loosing my sweet eyes, the "Les cils de Marie" institute offered me the possibility to try their new treatment: the intense nutrition lash lift which includes, the curve, eyelash dye and nourishing treatment.
My eyelash are obviously not as thick as with an extension but I'm quite happy of the result: with or without mascara, my eyelash are visible and with a nice curve. An early Christmas present…!
PS : I've been told that during all month of December there will be a "Les cils de marie" corner at the BHV Marais to try out for free the eyelash extensions during a 15min session: you will be able to get an idea of what I've been telling you for months! (English translation by Quiterie)