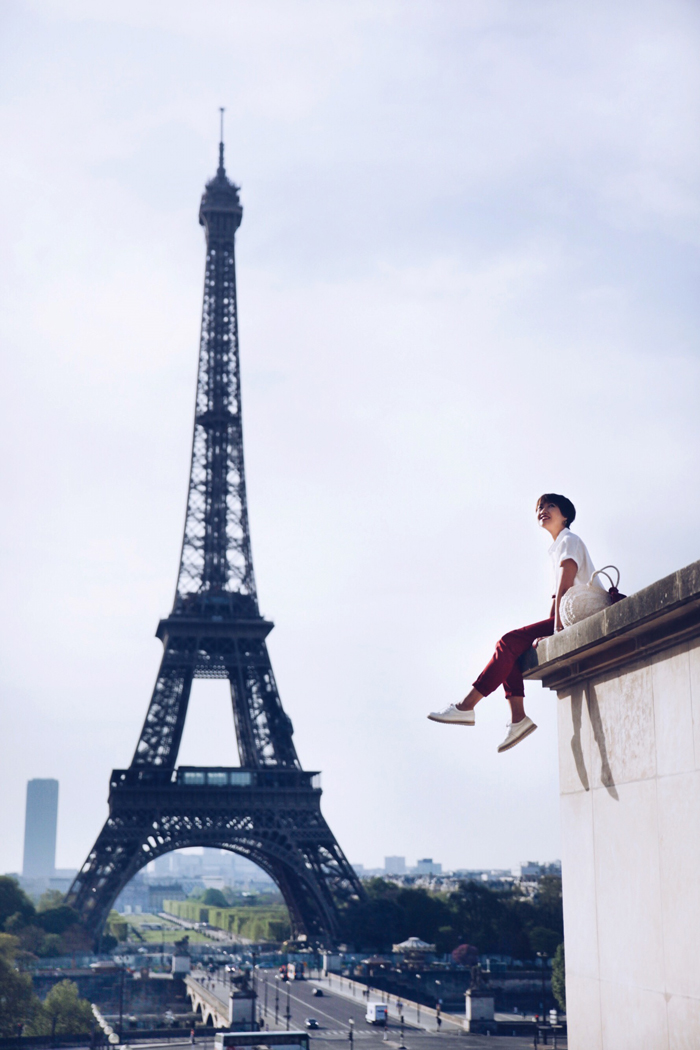 After a schizophrenic month of April, it's time for May and sunshine! And to celebrate spring, La Redoute asked me to create an outfit with elements from its new collection.
As I've been telling you lately, I've been trying to consume less and better clothes-wise, using what I already have, replacing what is worn out and investing only in good basics and accessories.
New basics…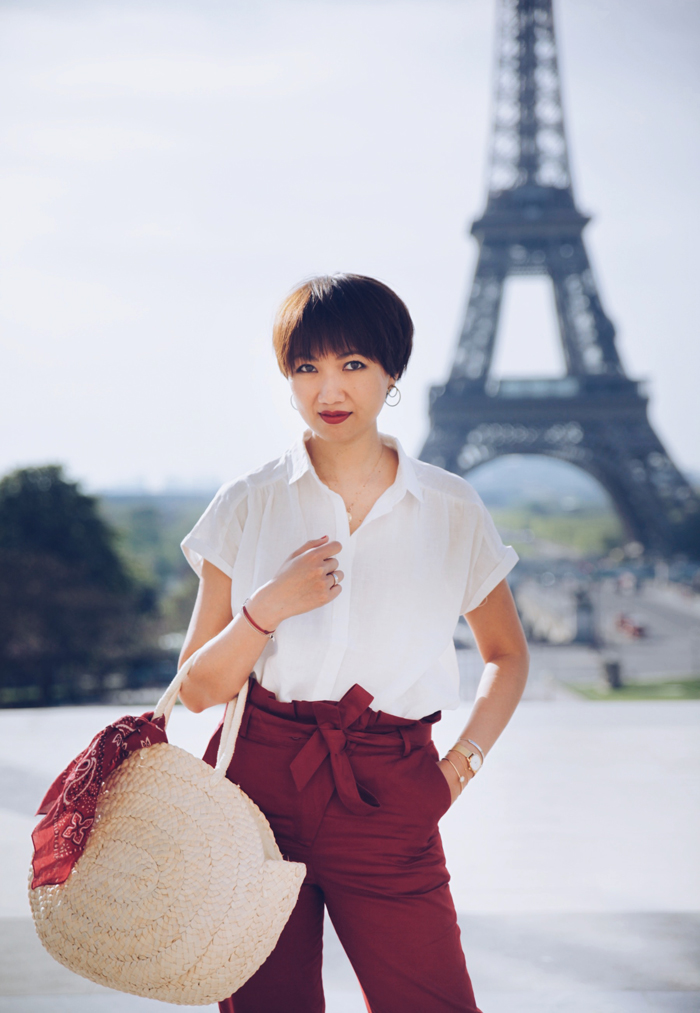 Here, I chose to opt for natural materials like cotton and linen, which is essential for a long life in my wardrobe :
A high-waisted pair of pants in a beautiful dark red (it's very difficult to find a red that doesn't tend towards orange : I couldn't let this perfect red pass me by!) and a short-sleeved shirt in linen for a masculine and casual look.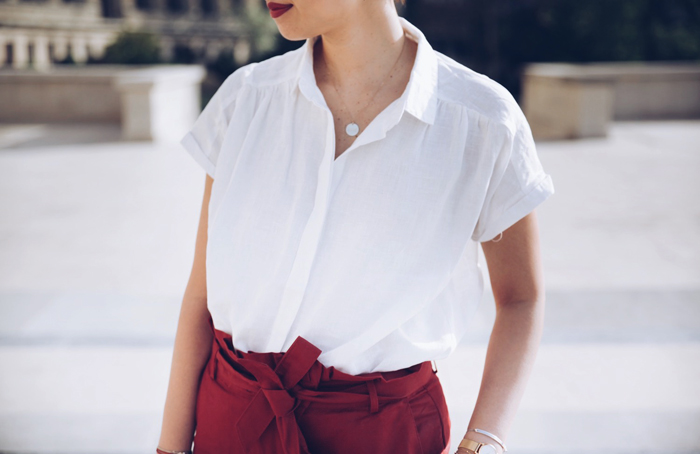 …and old ones !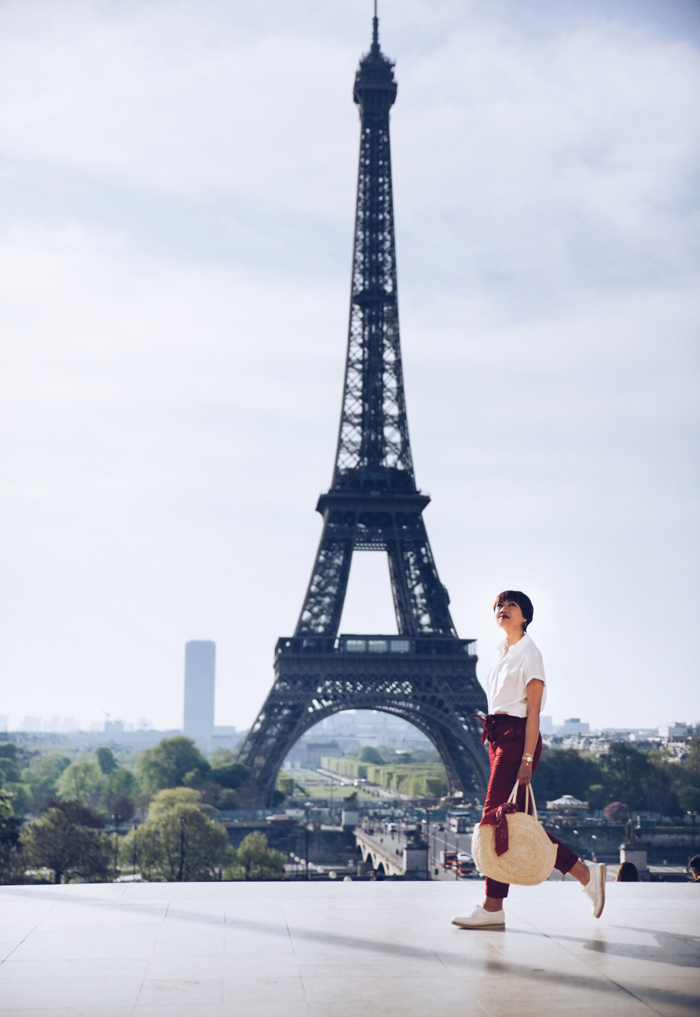 I voluntarily chose … not to choose (!) new shoes or a new bag for this outfit because I already had all I needed in my closet!
This basket is from last year and remains essential to my eyes as soon as the sun starts coming out on a regular basis : I even took it with me to Bali last summer and it's still in perfect condition!
As for the white derbies, you've seen them before here and there : unequaled comfort and very resistant when I think of all the kilometers walked in them for the past 2 years!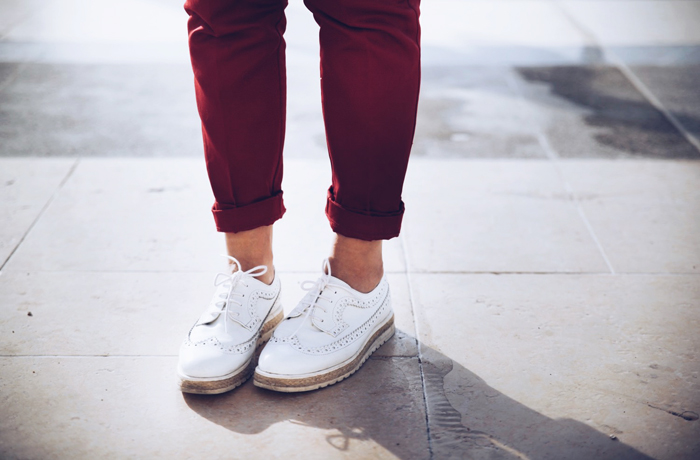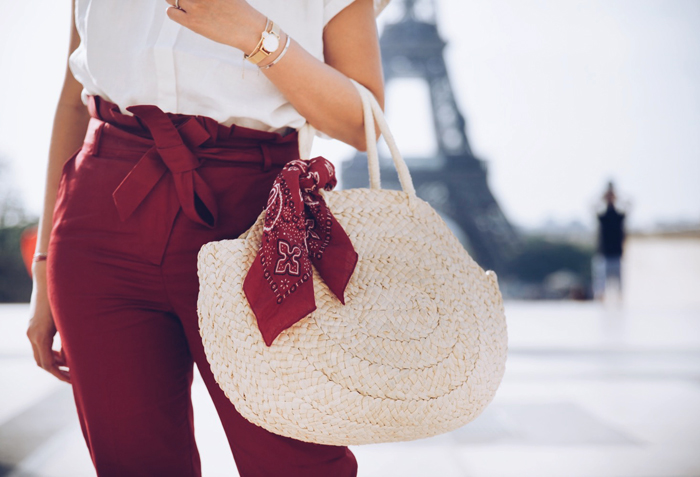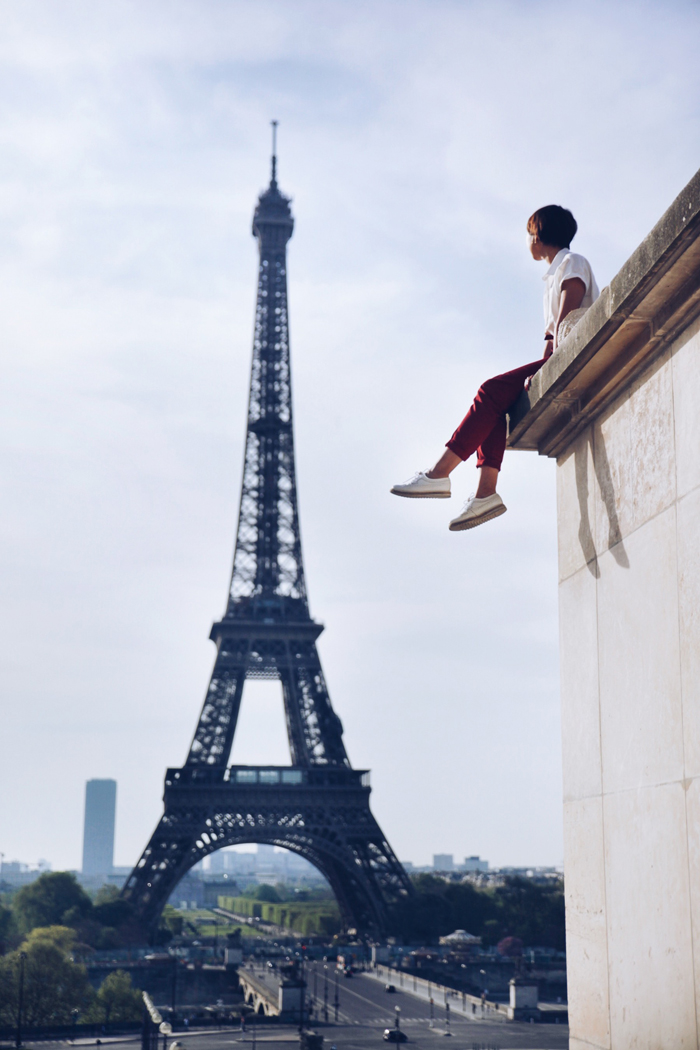 "La Redoute" vouchers to win on my Instagram
To help you get your own basics and essentials for your spring wardrobe, I'm hosting a little Instagram challenge to help you and your friend win gift cards for La Redoute, one of my favorite brands and websites since, well, forever! Good luck, and a happy month of May to you! (English translation by Marine)
Promoted post and Instagram challenge made in collaboration with La Redoute