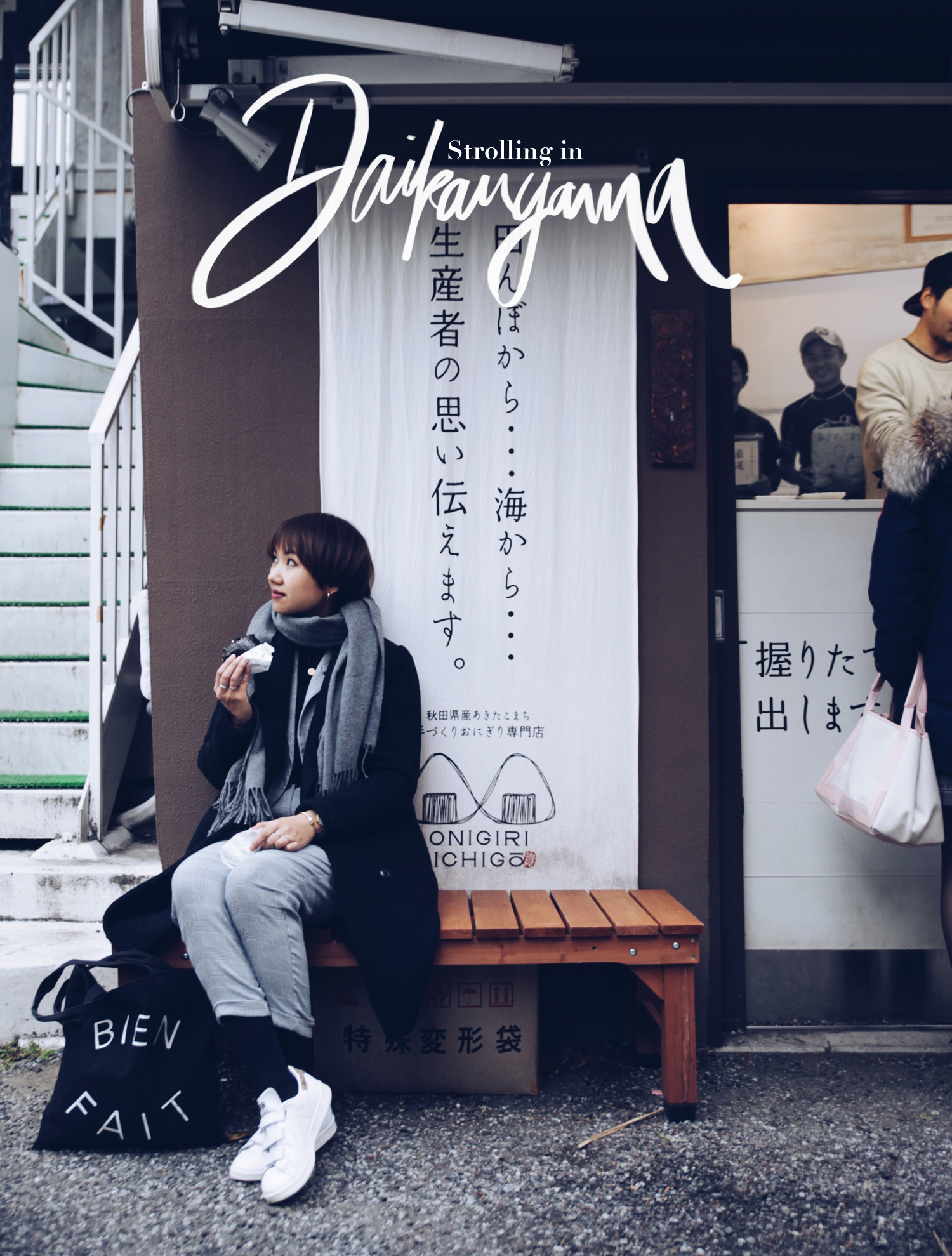 It's been quite some time… but here is my last post about Tokyo before telling you all about Onsen Akita area and Hokkaido island. It might be a bit weird to see photos with snow in the middle of May but I think it's never early if you want to start preparing your trip for winter 2019 !
So today I'm taking you to Daikanyama, a neighborhood I quickly visited during one of my last trip. People usually compares it to the Marais in Paris or Brooklyn.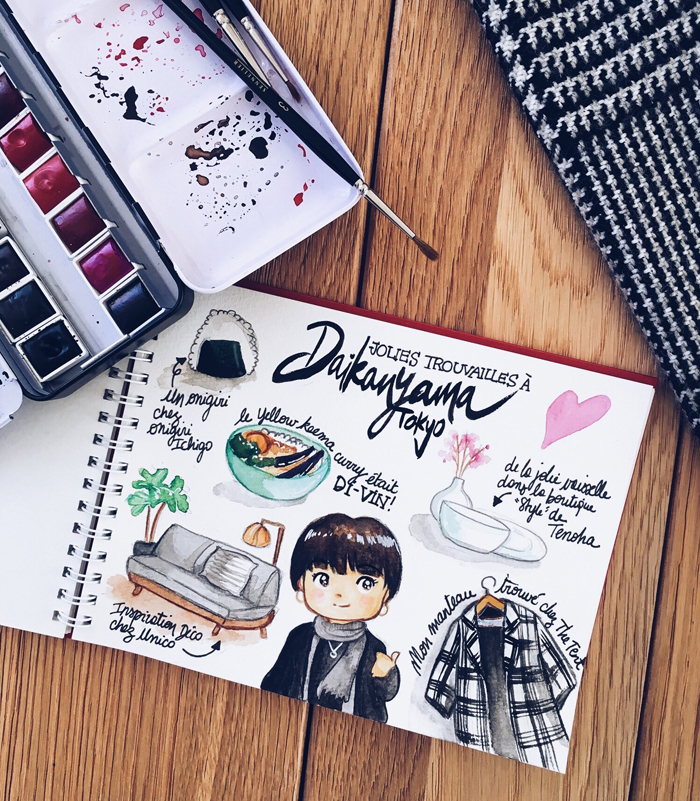 You can catch the bohemian style and trendy ambiance, full of people reading Kinfolk Magazine and drinking a nice coffee slowly filtered by a Chemex machine. I'm exaggerating a bit but it's kind of true!
I didn't take much photos that day as the temperatures were freezing but I still want to give you a few shopping or yummy addresses, which worth to stop by. Anyway, I am pretty sure you would find nice places just by wandering around.
My shopping addresses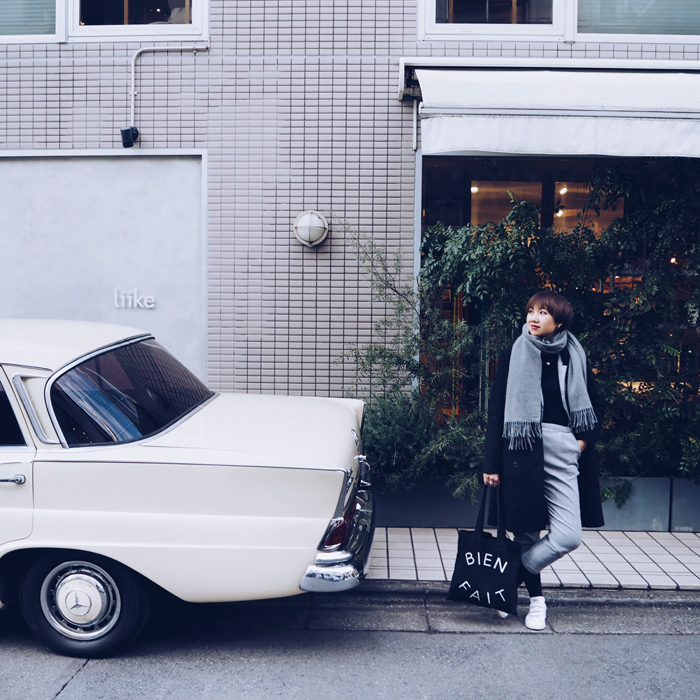 The shops in this neighborhood gather everything I like in terms of decoration and clothes. Right cut, simple and good quality.
In terms of decoration, I mostly took this chance to find inspiration (as our luggages were not expandable) but as for fashion I found a coat that you've seen me wearing quite a few times lately. Here are all the shops that I liked and you might be interested in!
TENOHA DAIKANYAMA (20-23 Daikanyamacho)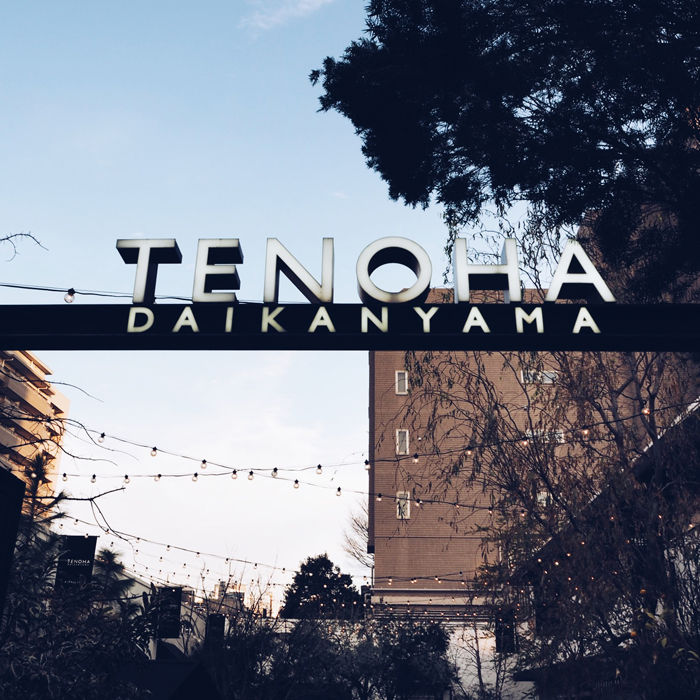 A concept store mixing decoration, groceries, a little bit of fashion and a restaurant. I really liked this place full of tableware, furniture made of wood and foliage plants.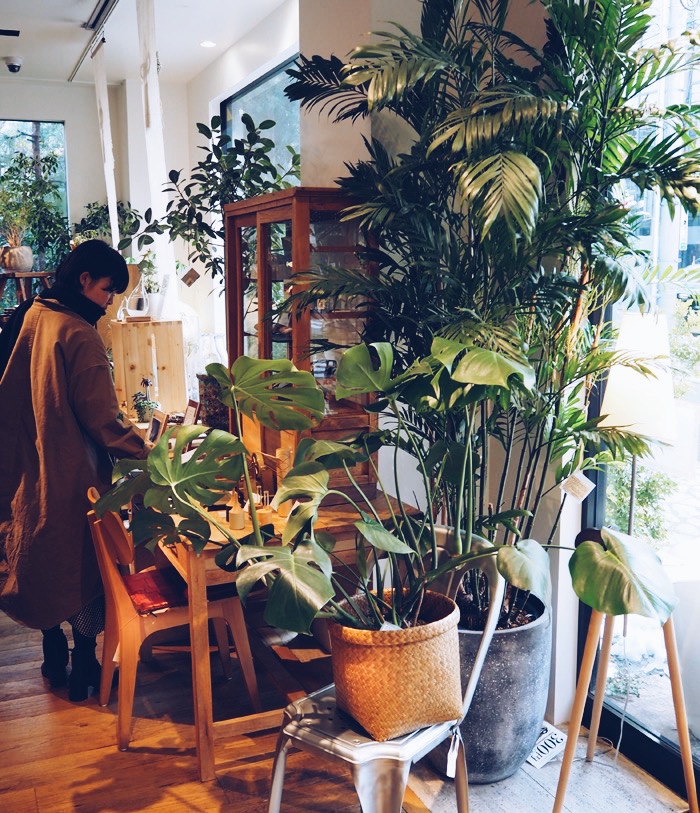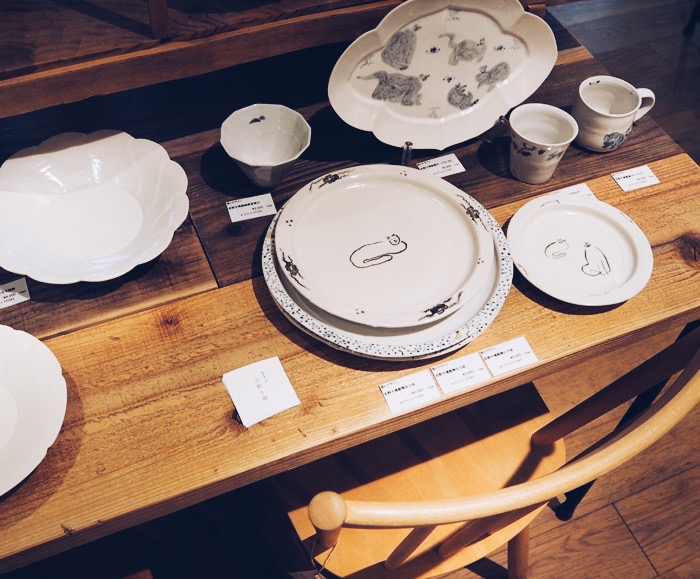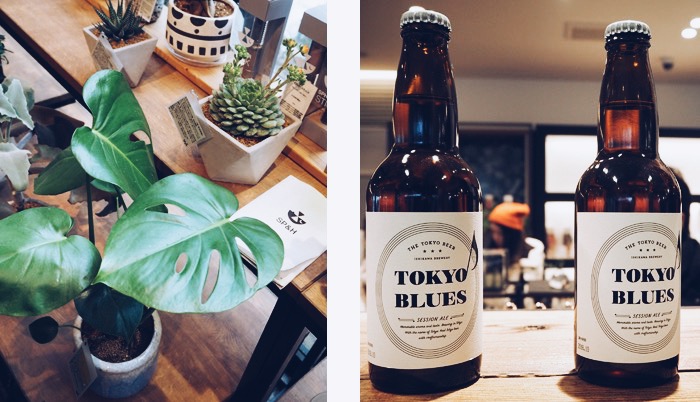 You can consider bringing back a few plates but as for the rest it's more like 'touch with your eyes!"… not because of the price but once again for the size of the luggage! Here is a quick glance at was is available on their website, just if you want to have a look before going.
THE TENT (1 Chome-35-5 Ebisunishi)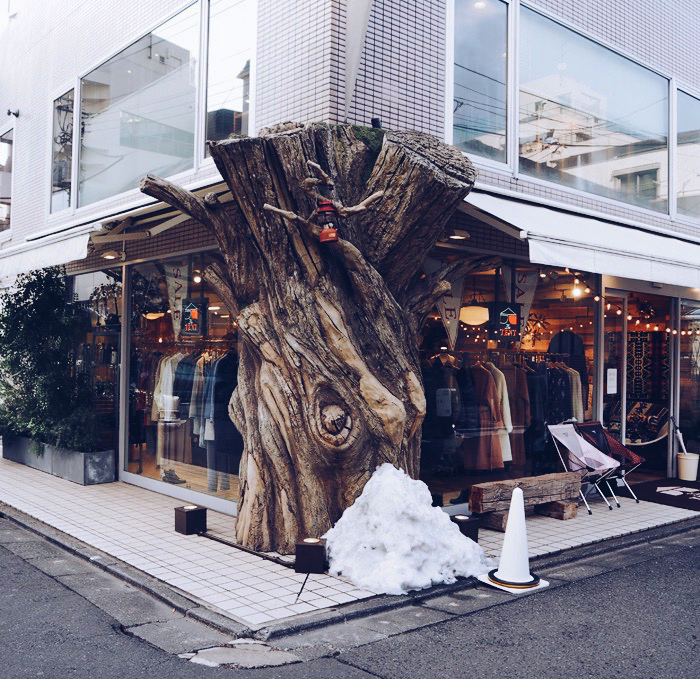 It's the shop where I found my Prince of Wales check coat made by the brand Munich (the name is a bit misleading in term of geography!).
The shop is made of two parts, first with a choice of different brands of clothes and don't ask me why but the second part is for pet grooming!
The selection of clothes is more 'nature' style than sophisticated. Prices are quite expensive (thankfully they had sales) but you may find your hidden treasure like I did! Here is the website to give you an idea of the style.
UNICO (1-34-23 Ebisu-nishi)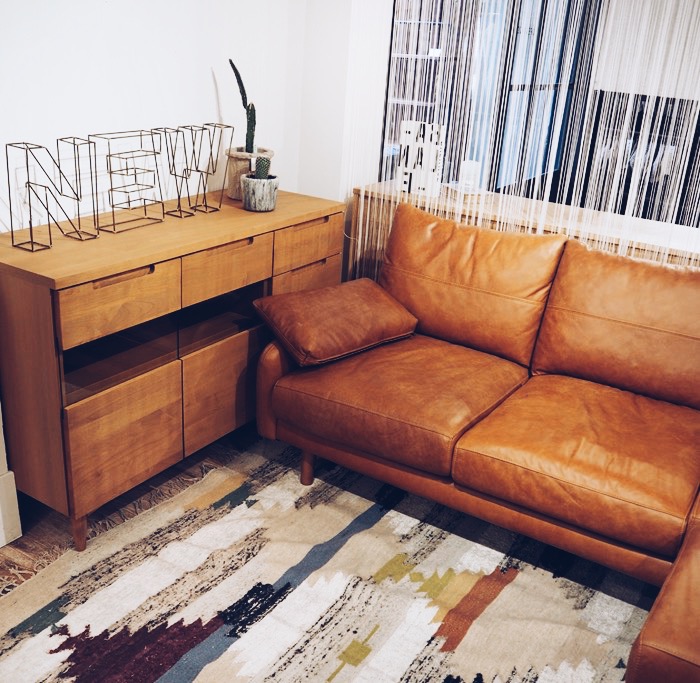 A decoration shop with a style very Kinfolk/bohemian: wood, leather, natural fabrics and once again foliage plants.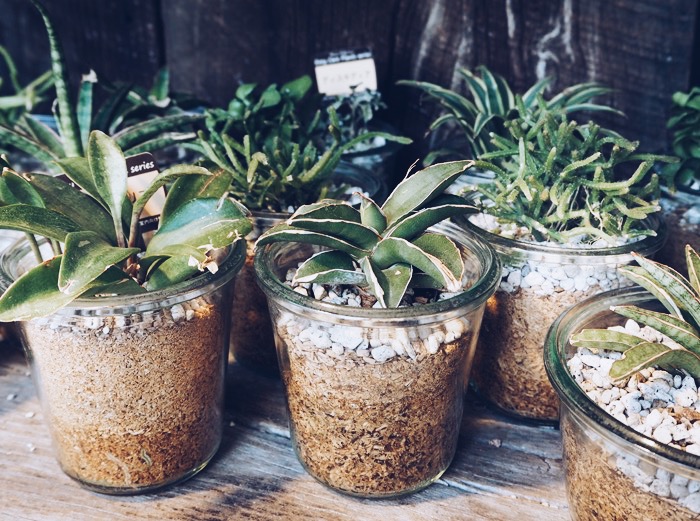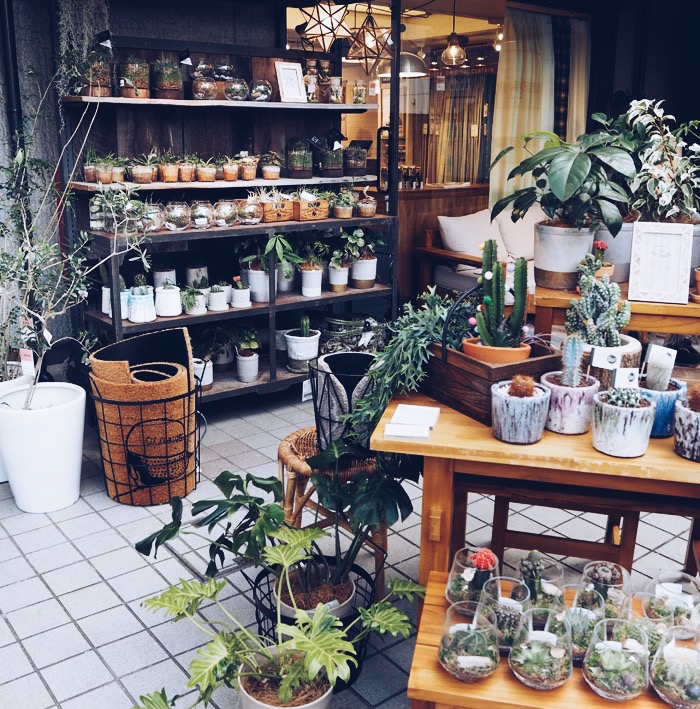 For this one too, you can have a look at their website and dream about a cosy ambiance such as the ones I like. The "Staff's room" part (quick glance at the employees interior decoration) is very inspiring and will give you an idea of what you can find in the store.
PATINAS VINTAGE CLOSET (2 Chome-17-11 Ebisunishi)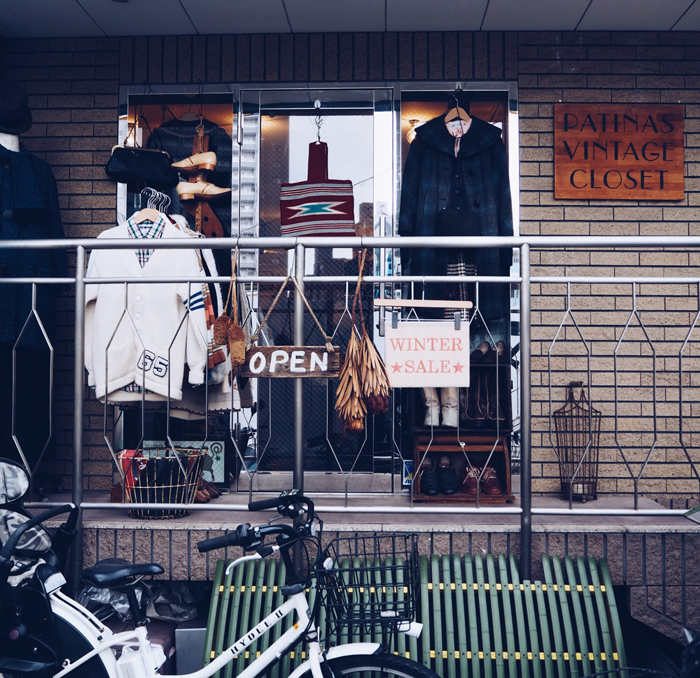 For vintage lovers, a second-hand shop where you can find clothes, bags and accessories.
CUSHU CUSYU (1 Chome-31-16 Ebisunishi)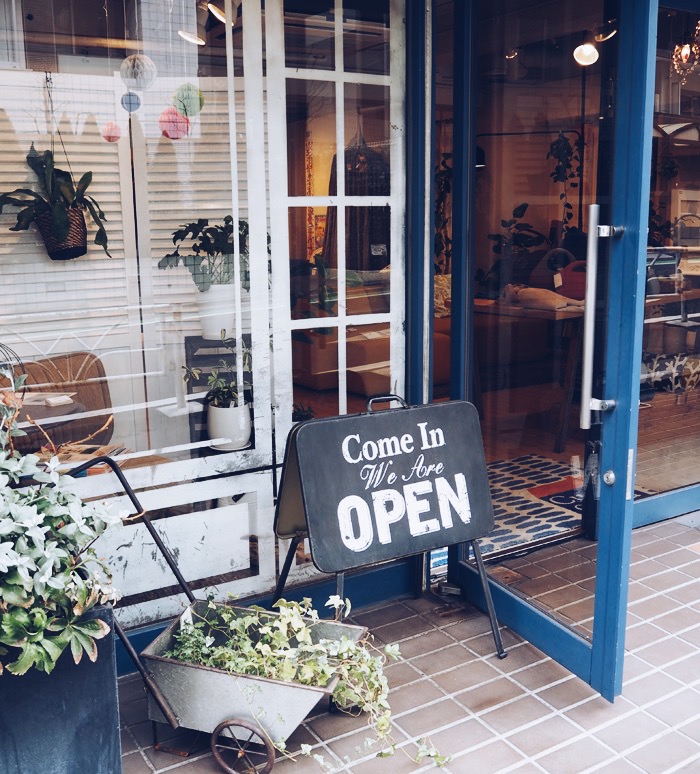 Here, a choice of kitchen tools and other small decoration items easy to carry back home in a suitcase. I don't think everything is nice but you may find one or two valuable things. Here is the instagram account.
Yummy addresses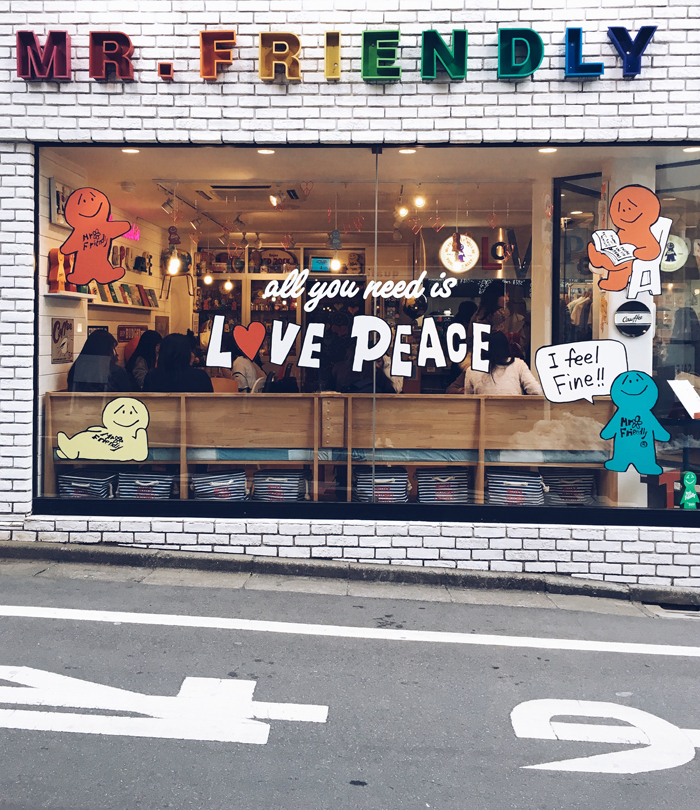 This quarter, as in Shimokitazawa has a lot of Instagramable coffee shops. Here are some yummy addresses we have experimented and other ones, potentially interesting. Enjoy !
ONIGIRI ICHIGO (2-14-10 Ebisu Nishi)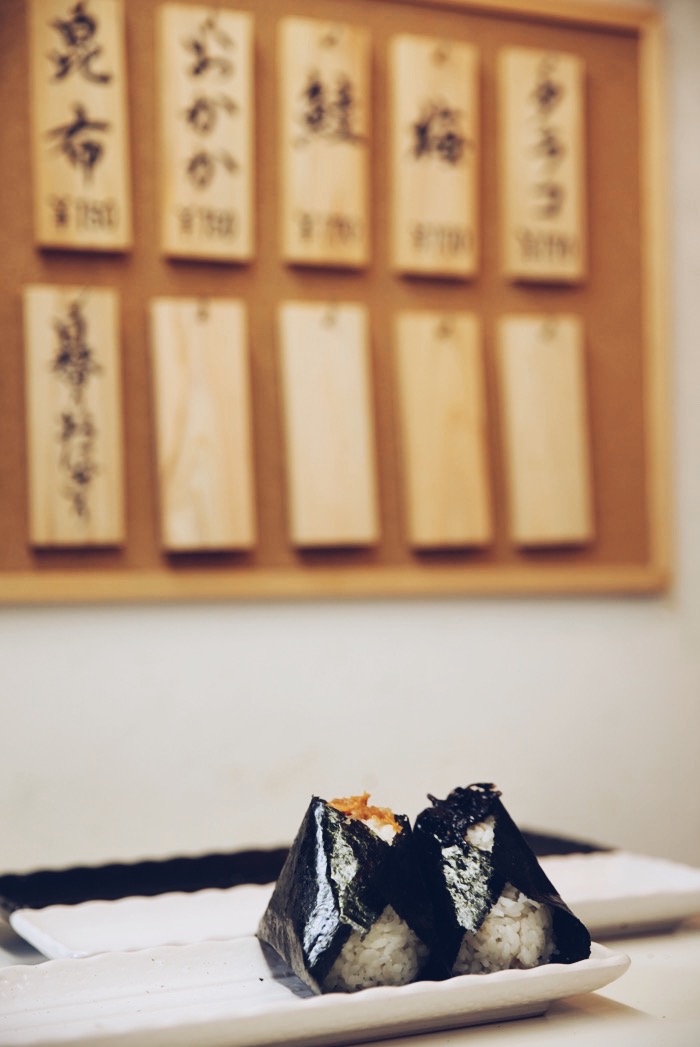 I am not sure this Onigiri shop is a permanent store or if it was only a pop-up (Japanese love pop-up stores) but in this case, it seems that it's part of group, which owes other restaurants you can easily find in Tokyo.
An onigiri is actually not very special: it's a ball of rice (sometimes stuffed with salmon, meat, …) wrapped with seaweed but if it's made with quality ingredients, it becomes very tasty, which was the case during this winter day.
ORGANIC CAFE BOMBAY BAZAR (20-11 Sarugakucho, Shibuya-ku, Tokyo)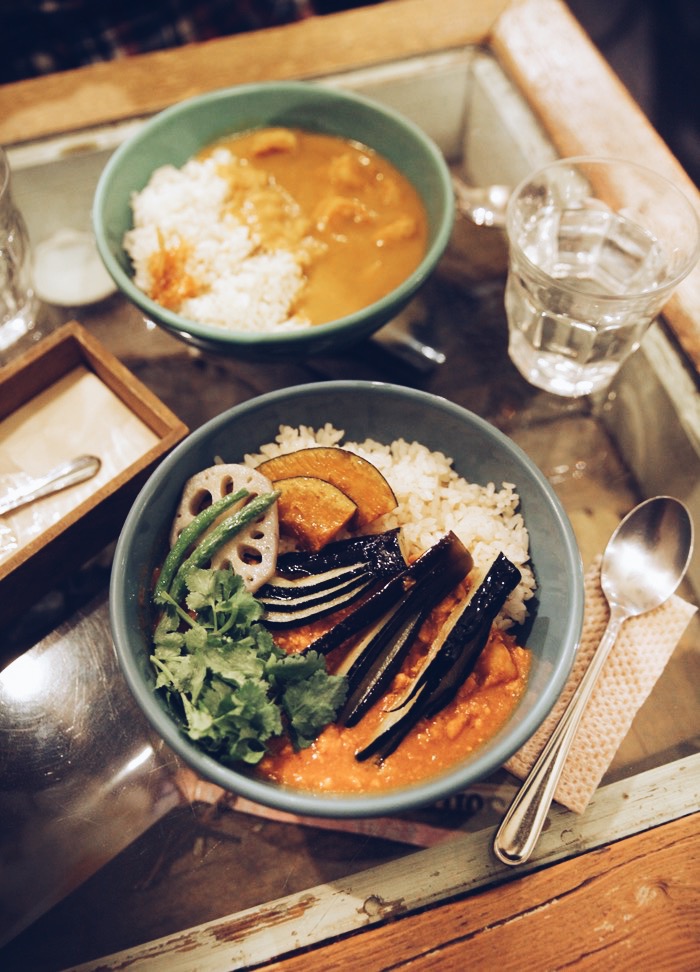 During winter time curry become one of the unmissable pleasure: spicy and large portion, it's the perfect meal against the bad weather.
To access this place, you need to go downstairs in a very 'natural' place (decoration with pieces of wood, unmatched chairs and vintage tables). Bathrooms are also quite exotic.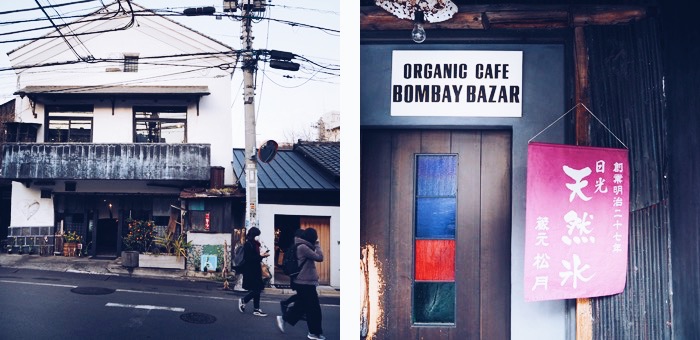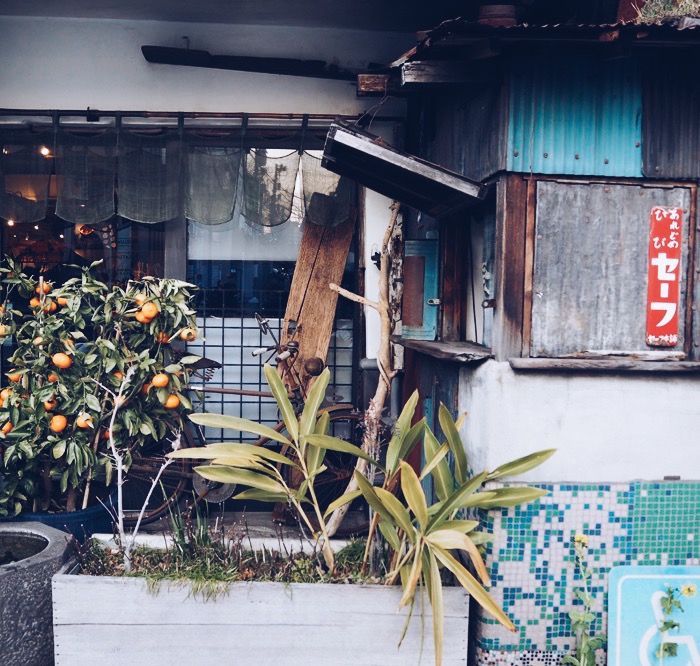 We can feel the importance of ecology, fresh and organic products. Service was a bit long (they may try to follow the concept of 'Slow Life' !) but I keep a magical and nostalgic memory of the curry I had: the Seasonal Vegetable Yellow Keema Curry.
Quite spicy but sweet and creamy at the same time, everything was all gone in my bowl, excellent!
MATSUNOSUKE (〒150-0033 D-11 Hill Side Terrace 29-9 Sarugakucho)

I didn't have the to try but from what we saw it seems to be the place to be to have apple pies in Tokyo. Pancakes can be also found.
GOHANHYA ISSHIN DAIKANYAMA (30-3 Sarugakucho,
Sous-sol du Twin Building Daikanyama)
A traditional Japanese restaurant hidden from the crowd of hipsters. Sashimi, tempura, grilled mackerel. This address might worth too stop by if you already had too much of pancakes and salads.