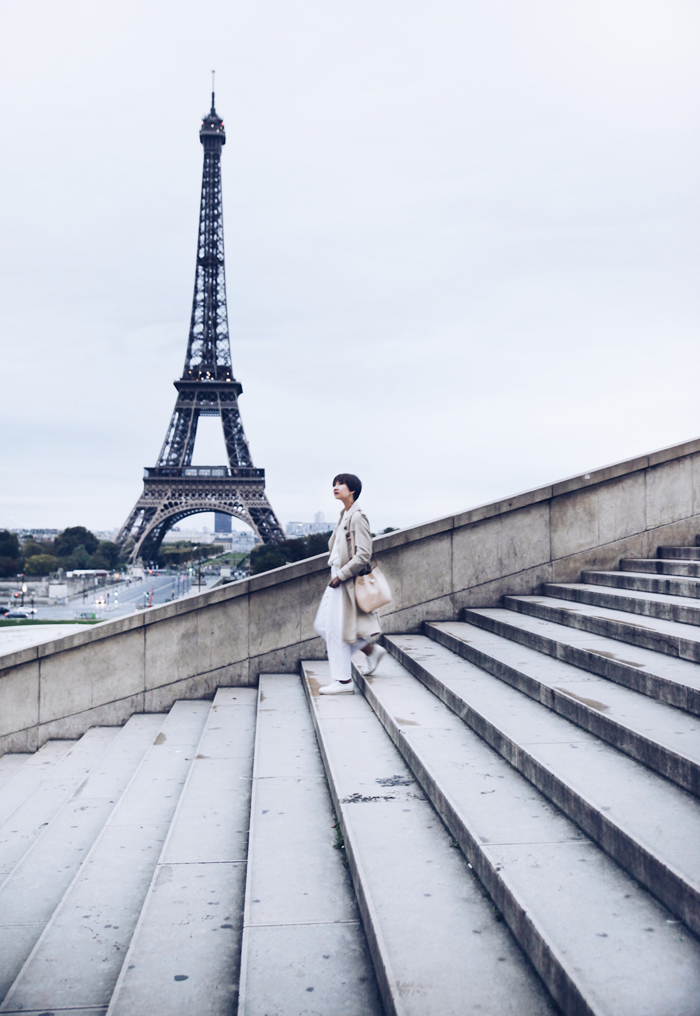 Thank you for being here today, even though I was away from this blog last week! Indeed, last week was quite busy (a bit of health concerns but nothing serious despite the fact that it was invalidating, press trip in Catalonia, and work in the apartment not done yet…), here is why I didn't post anything: it should be back to normal within the coming weeks!
After enjoying 3 days of Catalan summer, I am back to reality with a raining automnal look. My cream-colored jumper is out: still as comfortable and warm as the red one you saw previously.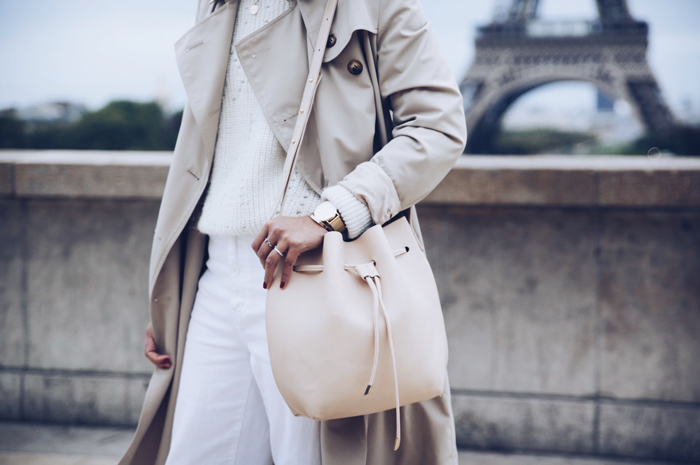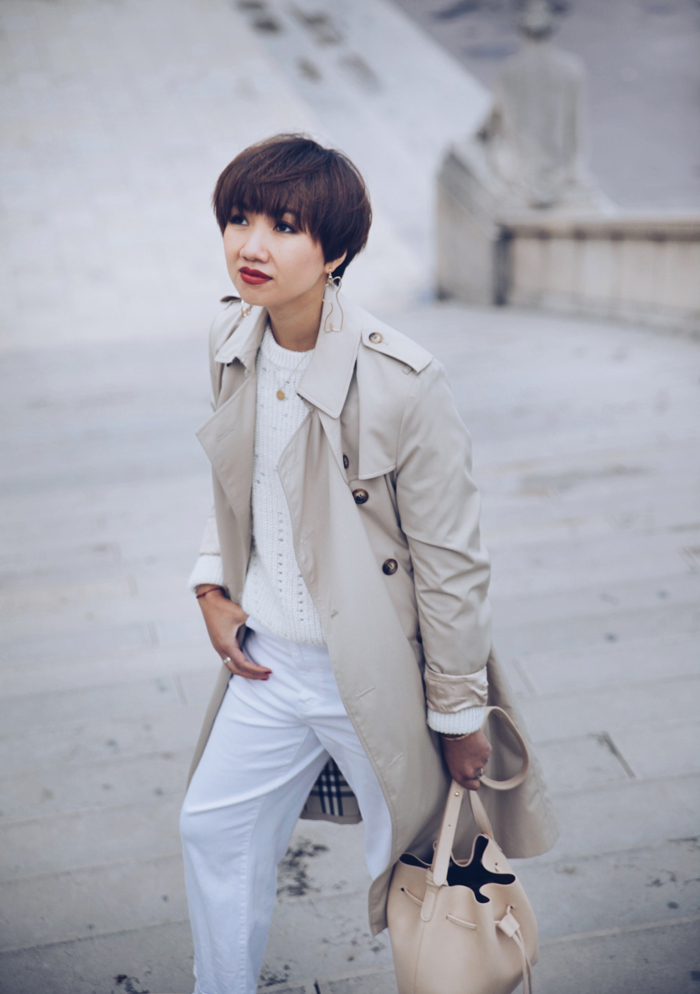 For my ears, new earrings that I brought back from Barcelona. I am still into earrings with graphic design, and I actually also brought back another pair from there. It doesn't take much space in the suitcase and it's always very useful to spice up a look.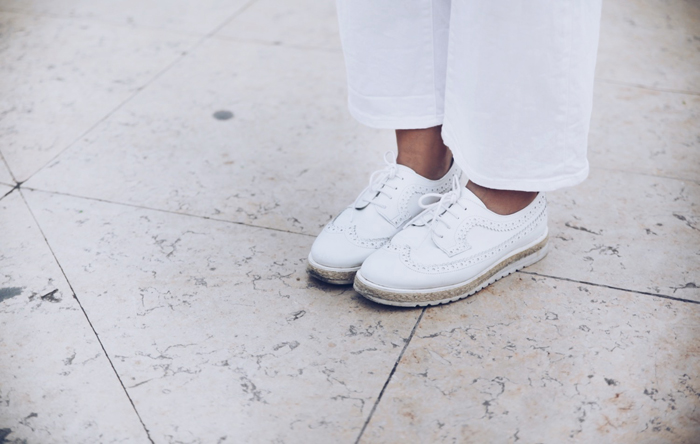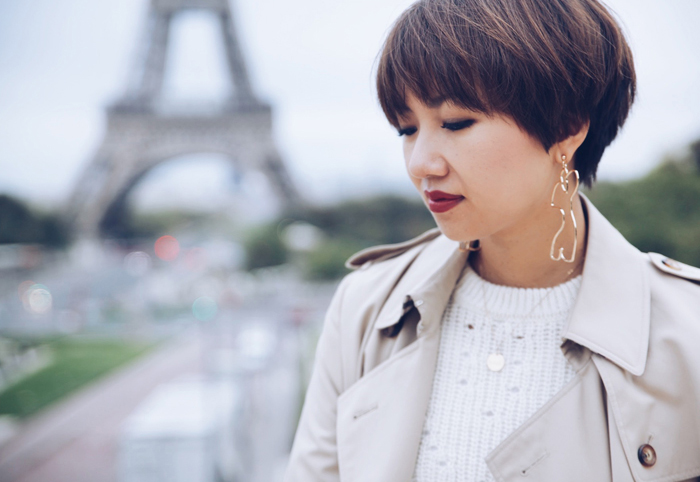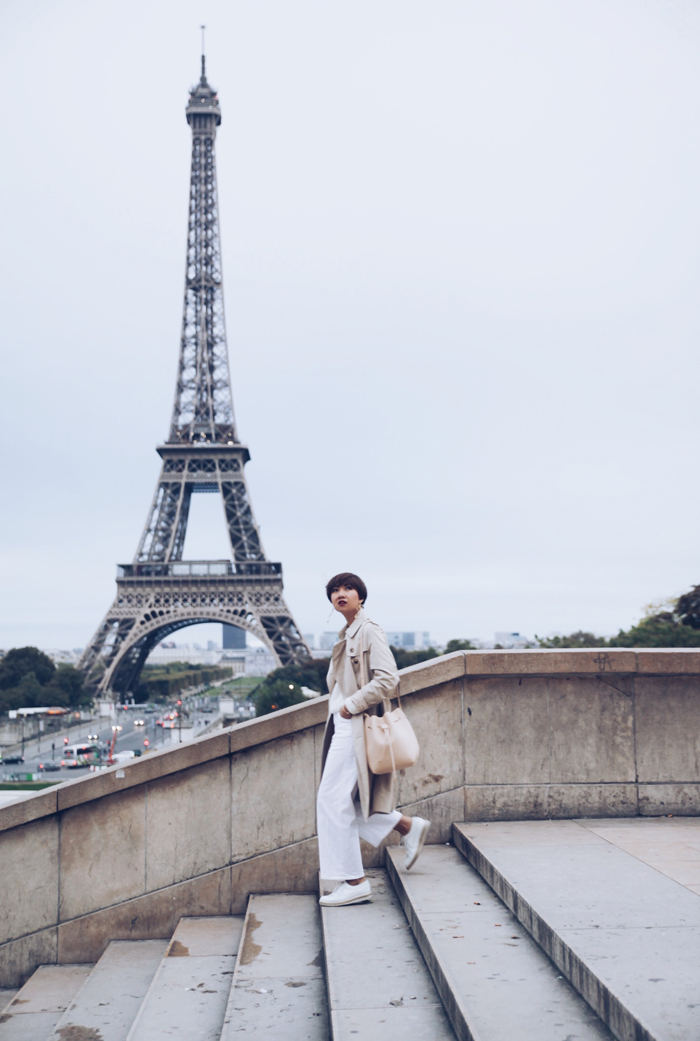 Other than that, not much new in term of look: safe bet items with comfort. Have a good week! (English translation by Quiterie)