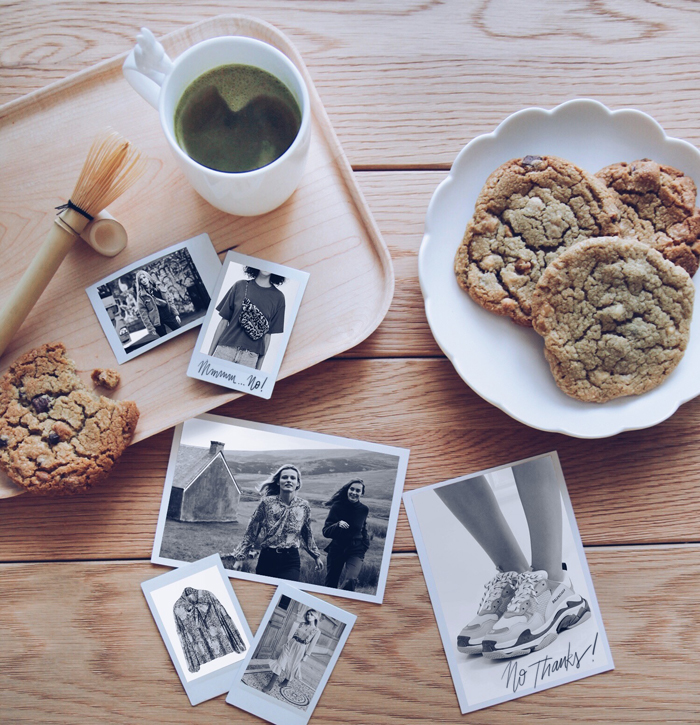 The purpose of this post is not too tell you what to do nor to spread a universal truth, or even show you my rebel side but I would like to talk about fashion trends I decided not to follow this season, in ordre to being in line with my will to consume less and timeless wardrobe.
For the past 11 years writing this blog, I had the time to understand what fits me better. Even though I can find other people wear them perfectly, here are my arguments for and against a few Autumn winter 2019 fashion trends I can start seeing around me.
Daddy shoes
• Why I could be tempted: the comfort and cavalier side: "yes, I wear huge multicolore running shoes with a pair of jeans and a trench… and so what?"
• Why I won't succumb: I already tried the sneakers with platform from Isabel Marant but unfortunately these "beauties" are still in my closet and no-one even wanted to buy them…
It's the big problem of these Ugly shoes: we get used to it after seeing all the time the stylish fashion editors wearing them, we buy them and then we regret our silhouette of fake athlete (in the same vein, fingers crossed for my summer investment, the Birkenstocks).
Moreover, it must be noted, this big sneakers are not enhancing my silhouette.
The waistbag
• Why I could be tempted: Nostalgia from the 90s and the "cool" side. Fashion is a cycle: I wore a waistbag when I was a teenager, it comes back this year and I could wear it again in 20 years.
Even though I am quite sure I wouldn't go for the sportswear, I like the leather belt/pouch which is more elegant. And I like wearing it on the shoulder rather than around the waist.
• Why I won't succumb: I am not cool (haha) and I don't want to fill up my closets with accessories that are too representative of a period.
Are we going to get excited in front of a waistbag the next 2 years? Maybe yes, maybe not. Do I want to leave it after in my closet for the next 20 years? Not sure.
Winter long dress
• Why I could be tempted: the bohemian style lookbooks that really push us to follow this trend and the comfort to put on a long dress without thinking.
• Why I won't succumb: my point of view is totally subjective and I talk about the style I would like to have to fit my silhouette.
I would definitely go for a long dress in summer (freedom!) but in winter, it's harder because you need to match it with a coat: I find the long dress-long coat combo not good for my silhouette and gives me a "Urban Amish" look not that great.
The scarf/tapestry prints
• Why I could get tempted: To spice up my uniform looks, to give some character: patterns are good sometimes.
• Why I won't succumb: The H&M with Morris & Co collaboration is the typical example I won't buy as it's simply not my style at all.
This pattern is also difficult to manage: long dress and pussybow shirt, all the ingredients to make me look like a Granny. I can't (or at least not before the menopause).
So here is a quick overview of the trend I refuse to follow. The future will tell us if I will succumb or not. What about you? Is there any trend you won't never like? (English translation by Quiterie)
Photos credits : Elle.fr, Topshop, H&M, Sézane, Net-a-porter