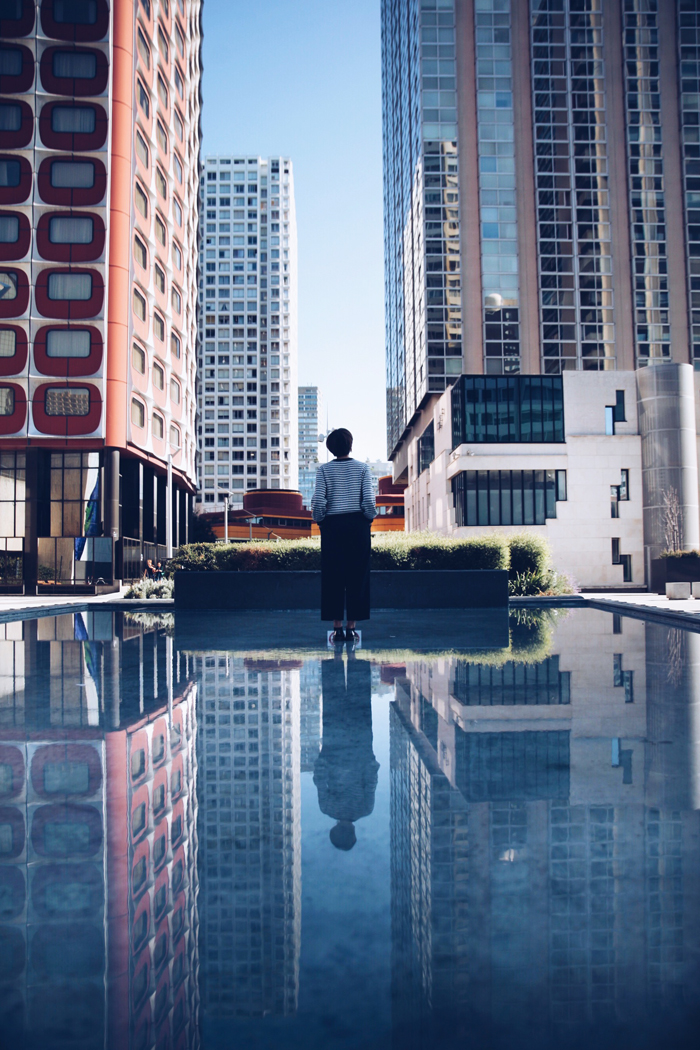 Here we are, already in September! Even though everyone seems to be back to work or school this week, my mind is still in holiday.
Unlike what you can see on instagram, I had a quite studious summer, although I had a few festive weekends and an amazing week on the English roads (I am working on the long report I have been talking about since I came back… but it takes a lot of time so… be patient!)
I really loved my hybrid summer but (once again) I didn't have "proper" holidays. It's coming soon, and my main goal will be to completely chill out: so my publishing will go back to normal at the end of September.
In order to make you wait a little bit longer, here is an outfit to (almost) go back to work that I will certainly wear again once I will be back from holiday.
A long-lasting outfit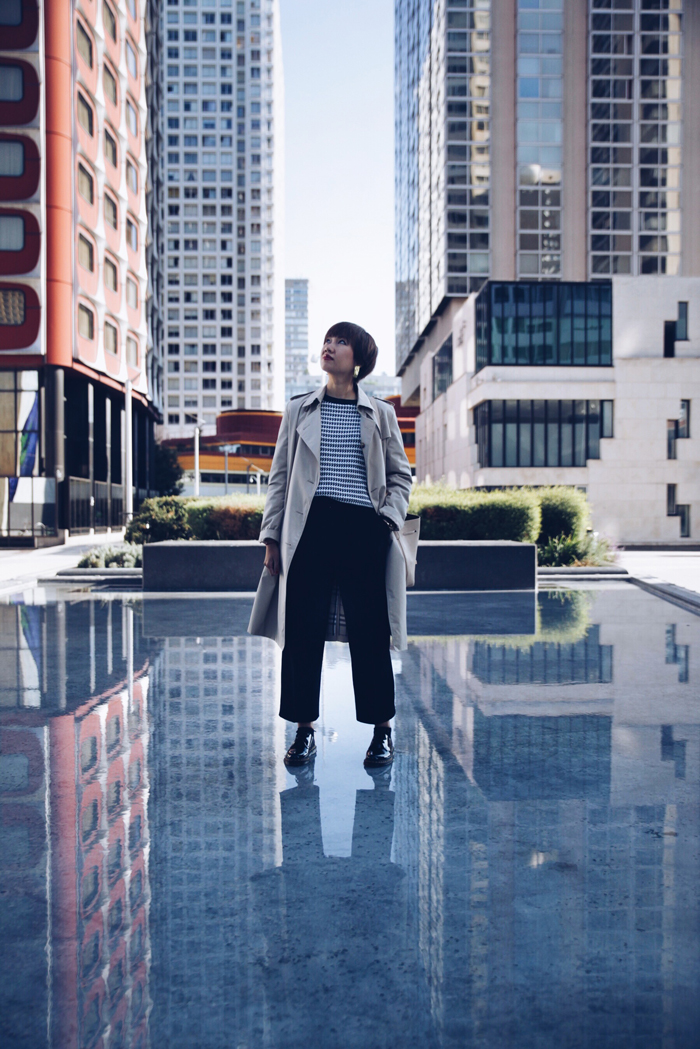 As I was telling you before, I would like to have in my wardrobe timeless and quality pieces. I've got rid of more than half of my closet and have replaced one by one the pieces that are worn out or bad quality.
Therefore this look represent my "qualitative capsule" approach because I recently changed my dear patent leather Dr Martens that were torn on the top (=almost 5 years of intensive use, which is pretty good in term of service).
I also tend to choose natural fabrics: I will judge after some time but this pullover made of 100% coton with houndstooth pattern seems to have quite a good potential of life expectancy. I like the cut and the basic (but not too much) look.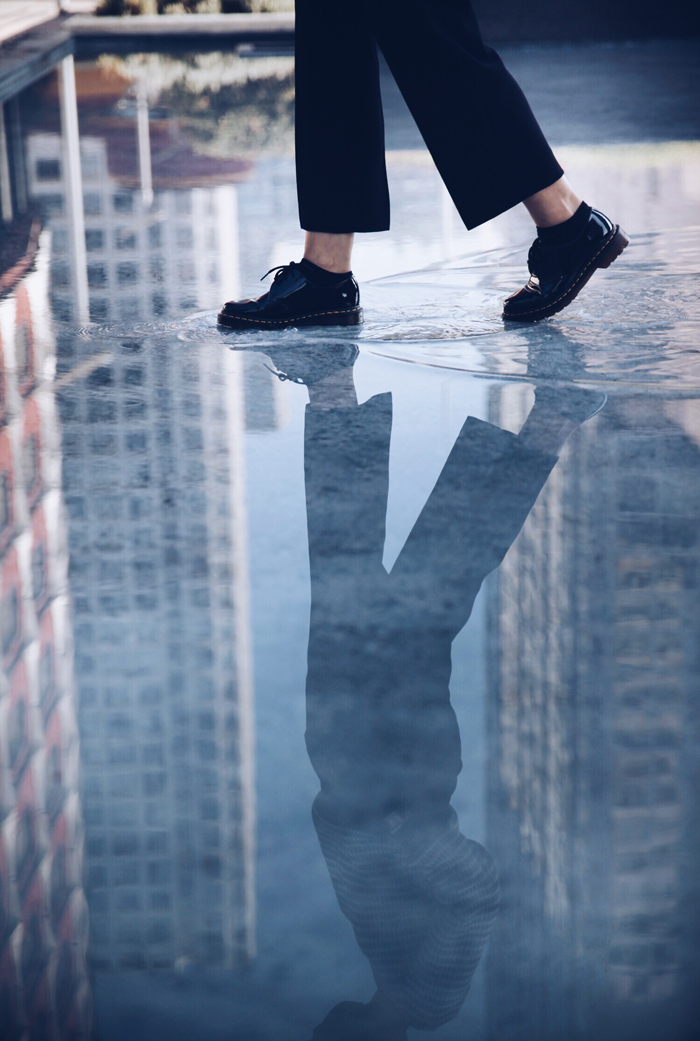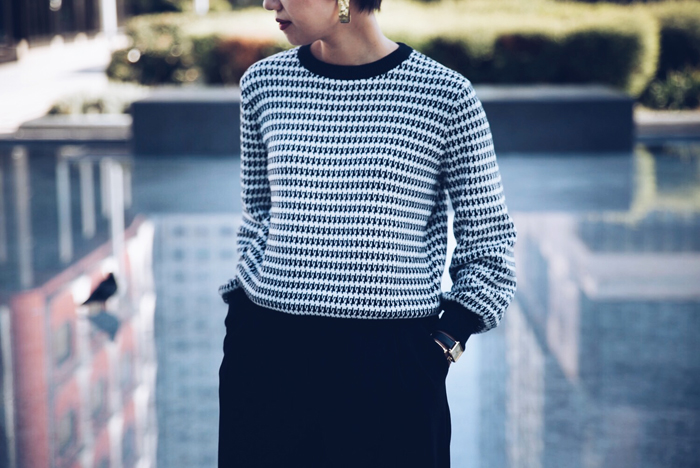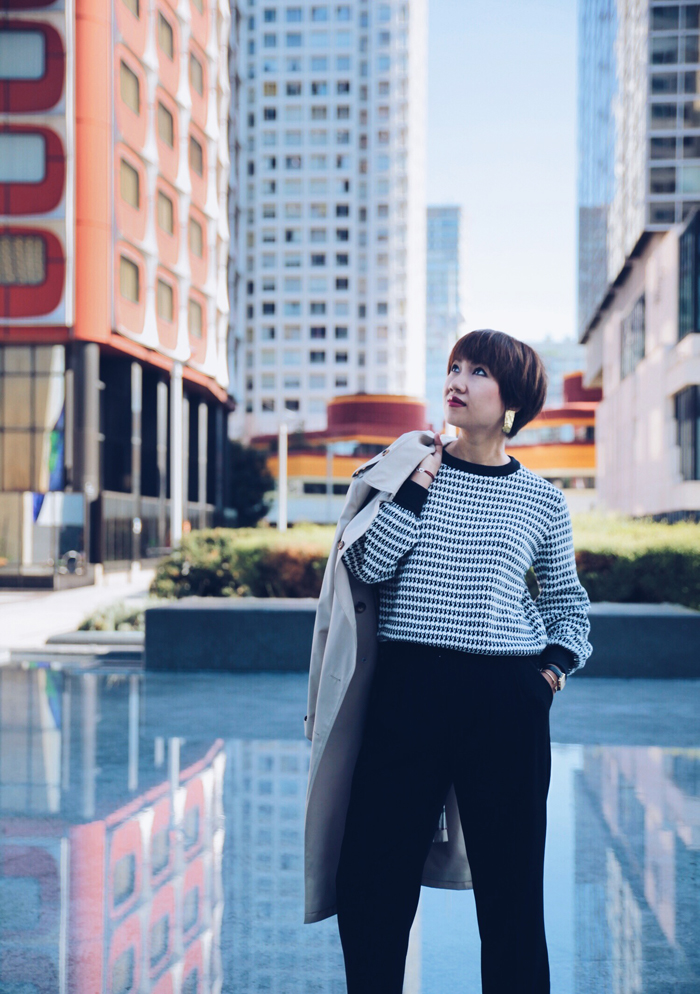 As for the rest, Burberry trench and the bag I've been recommending for its long lasting resistance. Actually, 3 items of this outfit are part of the 6 safe bets I talked about in this article.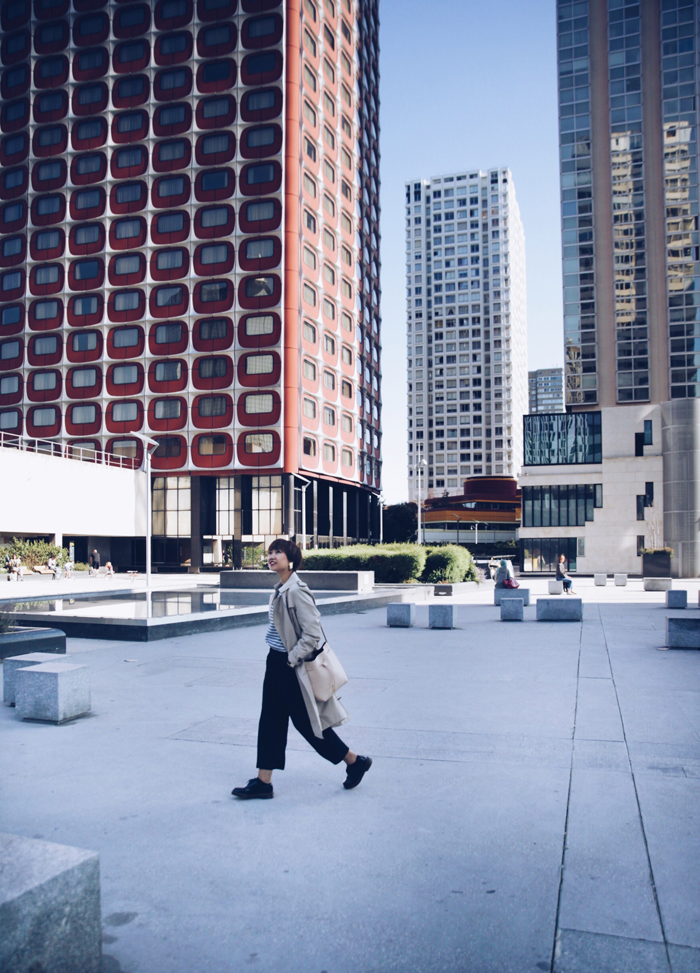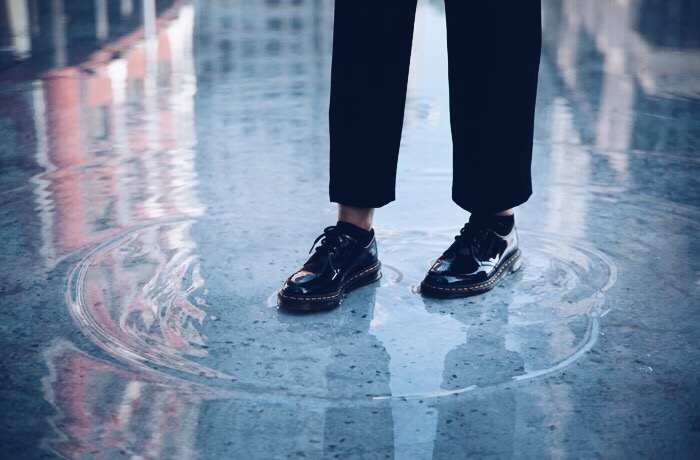 So I wish you all a lot of courage to go back to work or school… or happy holiday if you are in the same situation as me. Anyway, I will post more often on Instagram and will be back to a more constant writing here as soon as I will be back home, I promise! (English translation by Quiterie)
(Article including affiliate links)