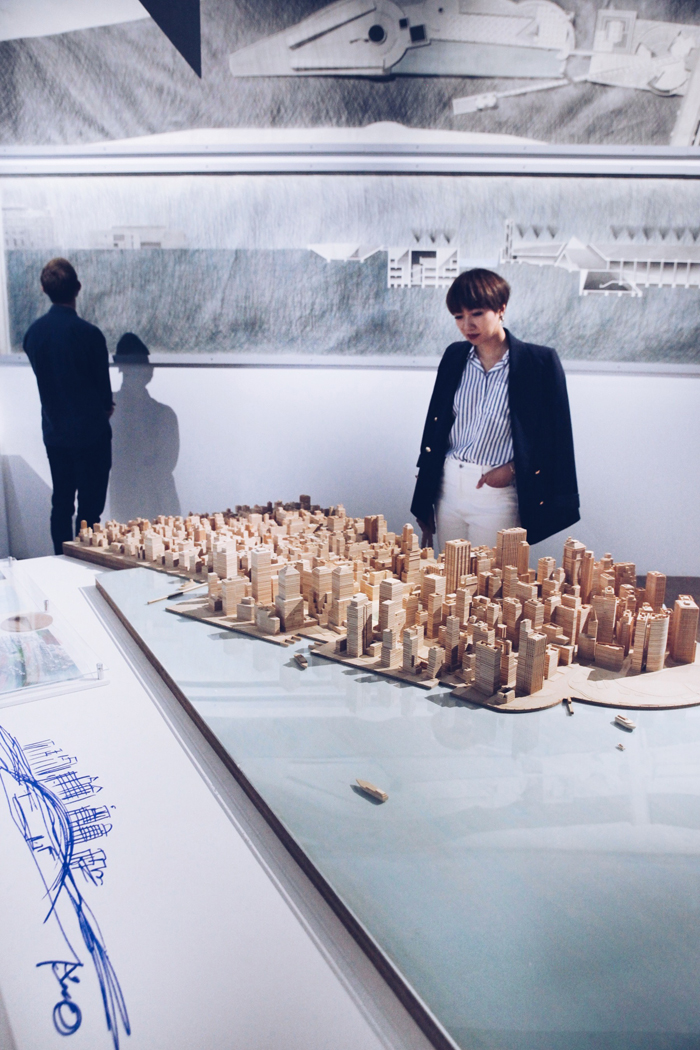 Since last summer, I am quite spoiled in terms of exhibition in Paris thanks to the « Japonismes » event that will last until the beginning of next year. Unfortunately I missed « Jakuchū » at the Petit Palais (which seemed to have a lot of success as I couldn't get tickets online and looking at the endless line at the doors).
For this new exhibition of Tadao Ando, I had to be much faster! So I went to the Centre Pompidou last Sunday when the doors opened, with my e-ticket on my phone..
Tadao Ando, the self-educated architect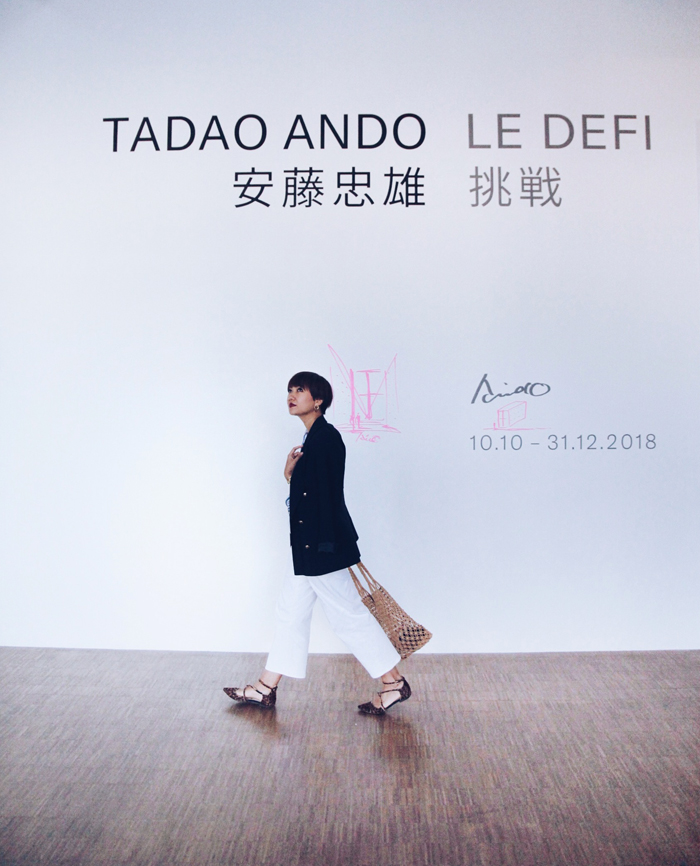 Actually, before Sunday, I didn't know much about Tadao Ando, apart from the museum of contemporary art in Naoshima island (you know, the island with the huge pumpkin from Yayoi Kusama).
This exhibition gave me a huge input of his impressive work, knowing that he learnt everything on his own after traveling around the world, observing everything (of course, talent helps too).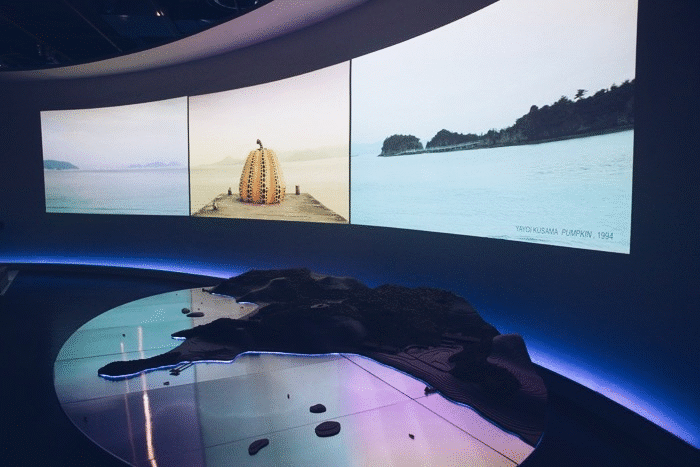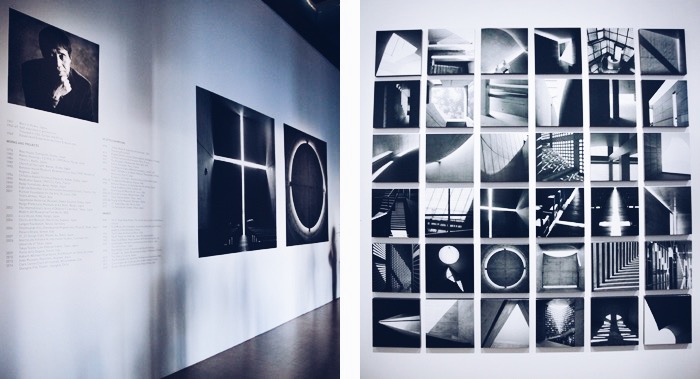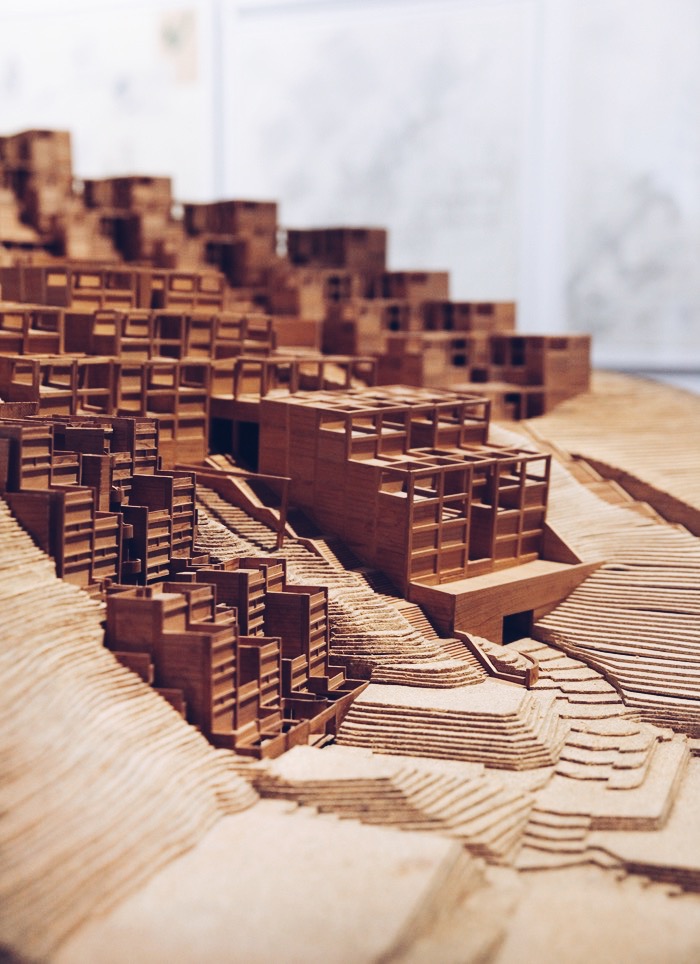 Komyo-Ji temple, Saijo, Ehime and Rokko Residence, Kobe scale models

I got totally transported by his ideas and master pieces: a mix of graphic, minimalist lines, intrinsically linked with the nature and even sublimating the whole.
Nature and architecture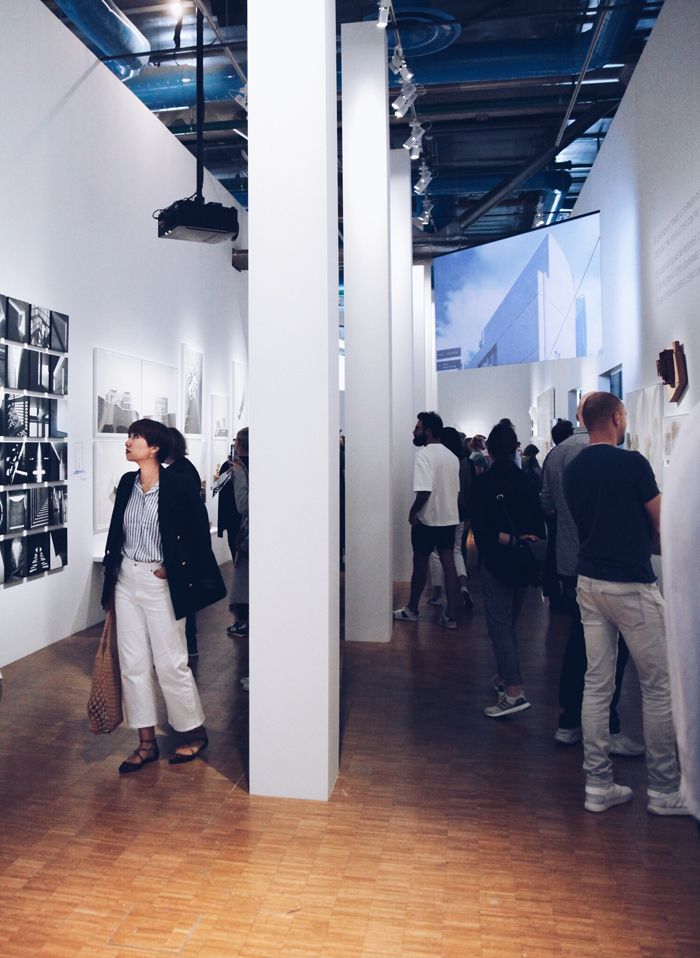 What particularly got my attention was the very smart way to use emptiness to create a space filled with soul, where the nature and the concrete are in total harmony, hence the name of the exhibition: The Challenge.
Because yes, it's a nice challenge to be able to create these « spaces of essential emotions »: Tadao never forgets human nor nature in his work.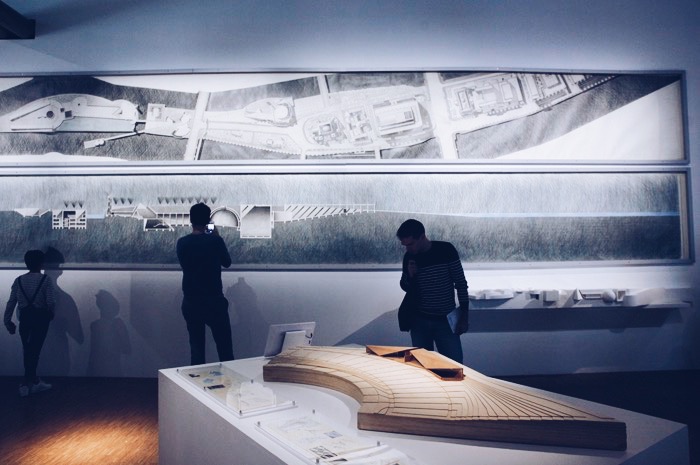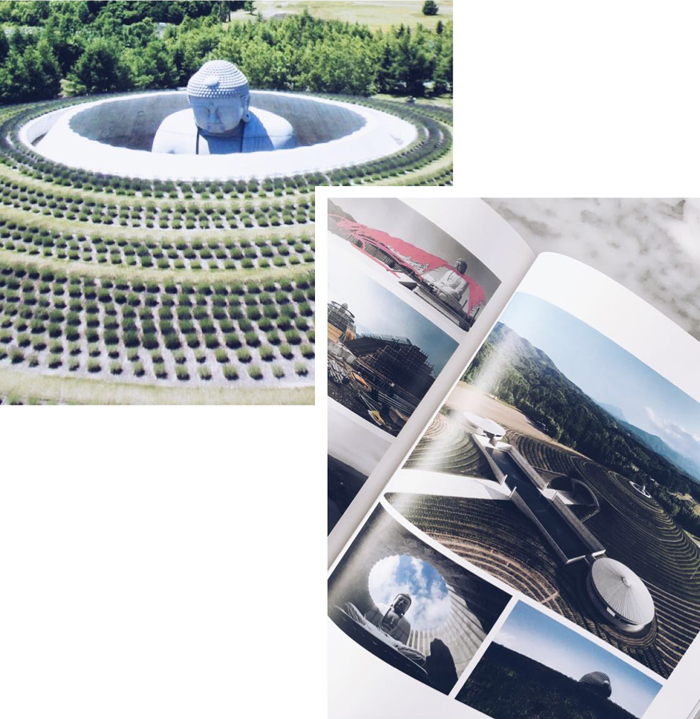 For me, the most impressive piece is the Hill of the Buddha (2015): an artificial hill built long after this sacred statue, to give some mysterious and spiritual character to the monument.
The lavender planted above this hill change the aesthetic of this place each season, for a purple colour in summer, green during spring and a white coat the whole winter.
What a shame we didn't know about this monument when we went to Japan last winter as it's located in Sapporo in Hokkaido!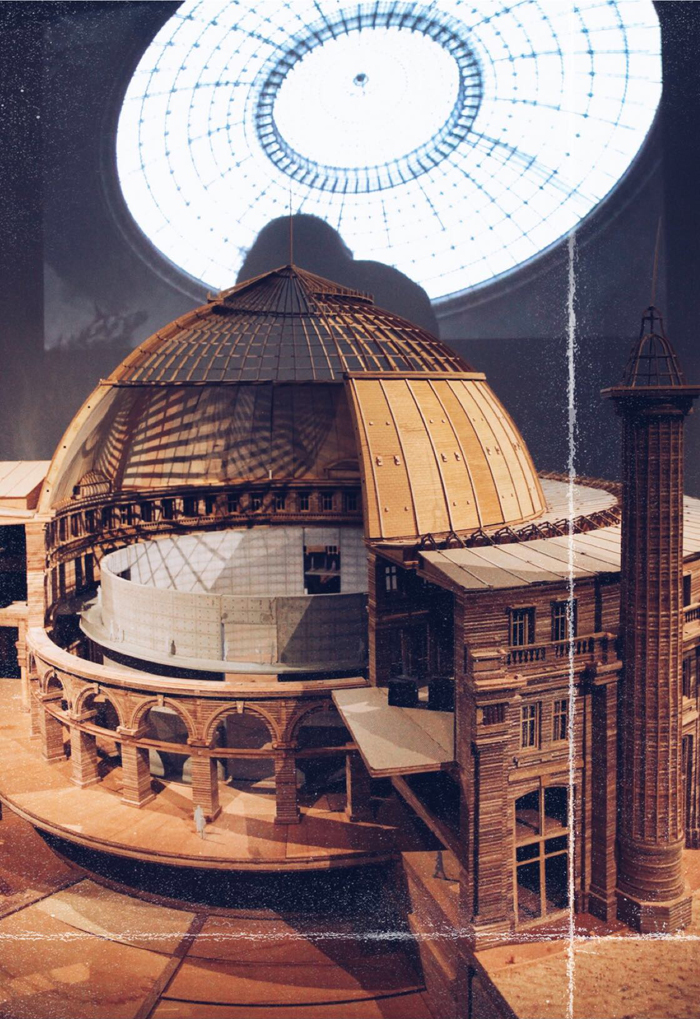 La Bourse de Commerce scale model

As consolation, I will be able to admire the results of the work of the Bourse de commerce in Paris since Tadao apparently started doing some refurbishment.
A big cylinder made of concrete nested in this historical dome: I totally love this mix of genres (and time!).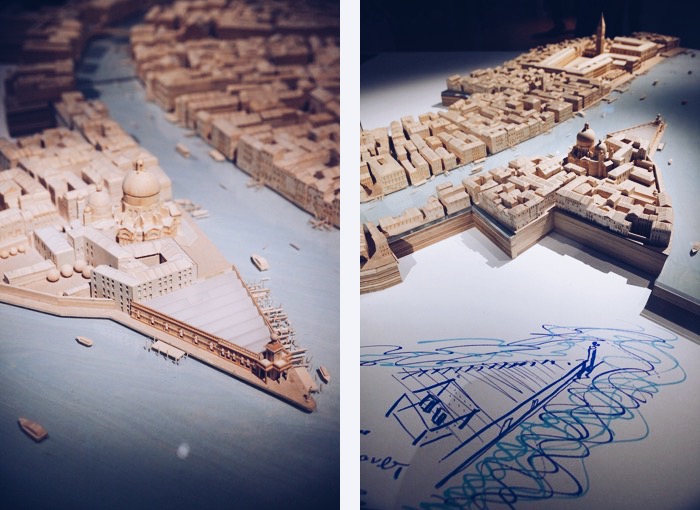 La Punta della Dogana in Venice scale model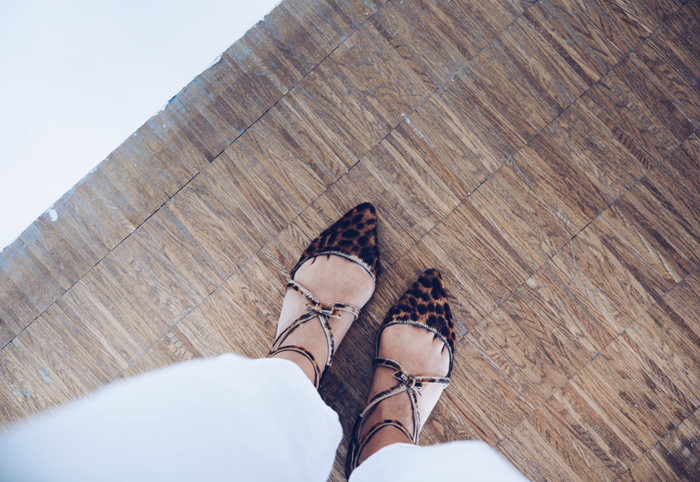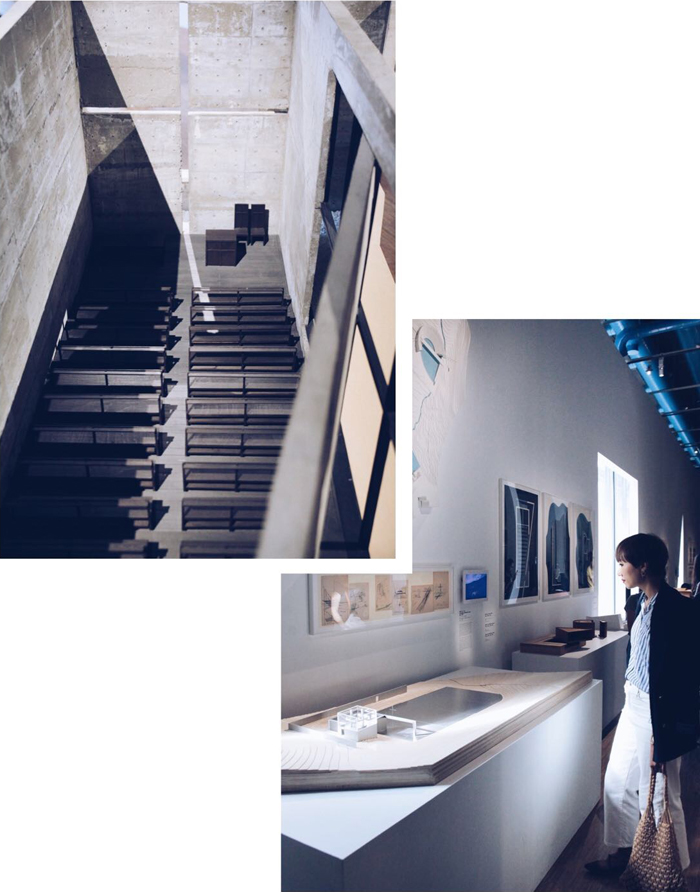 Church of Light, Osaka and Church on the water, Hokkaido scale models

We could say so many things about this artist that I could talk about every single project I saw but this is not the objective as the exhibition is made for this!
I loved discovering his work and scale models so much that I left the museum after buying the catalog of the exhibition: a beautiful book explaining the exhibited work, along with an original drawing signed by Tadao Ando. I am the kind of person who loves this kind of limited signed edition!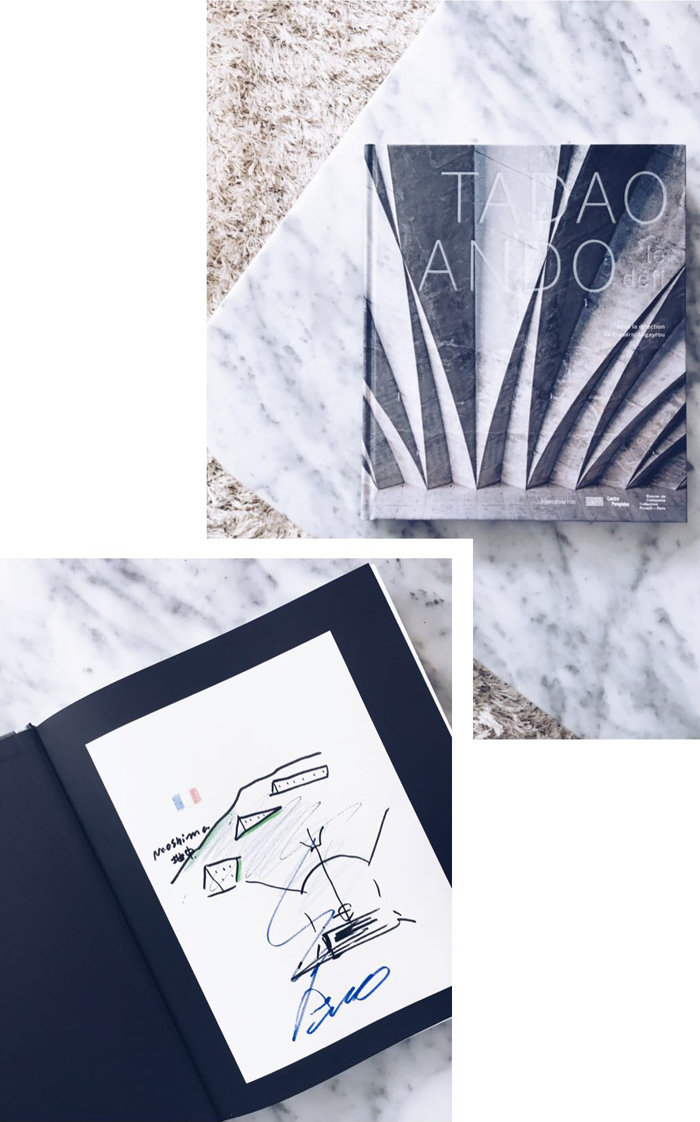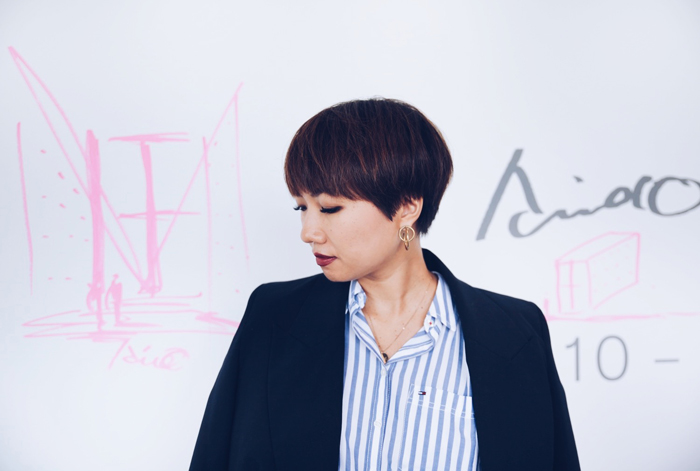 I hope you also like this kind of raw, graphical and minimalist aesthetic, no matter if you are into architecture or not. Anyway, these pieces of Tadao Ando had a very relaxing effect on me with a this additional touch of soul. (English translation by Quiterie)