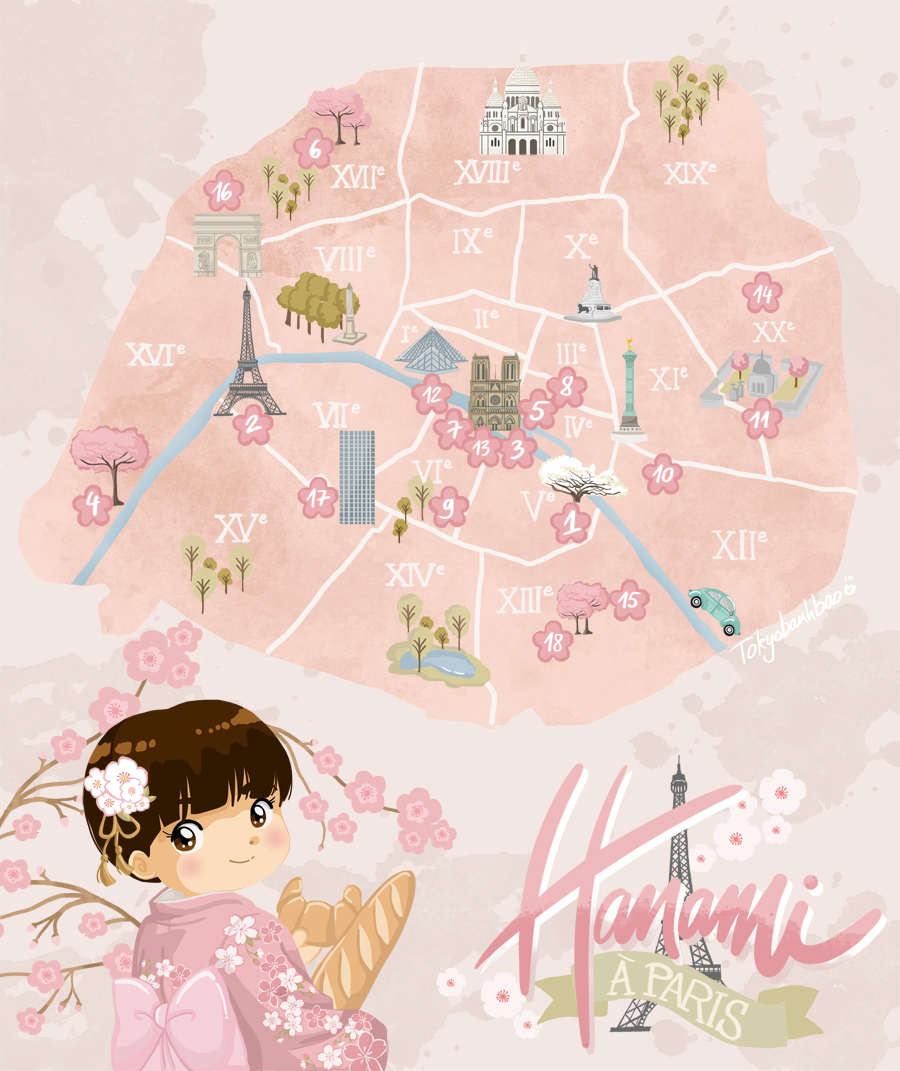 I had this map idea after scrolling all the pictures of cherry blossoms on my Instagram feed.
I am always so excited to see this pastel pink blooming and most especially since I traveled to Japan during Hanami season in 2014. There, it's really the celebration of the awakening of the nature and all the festive and poetic coming along.
When we don't get the chance to go to Japan but still want to discover this spirit and magic, what can we do? Enjoying our own Japan touch in Paris!
The best places to see cherry blossoms in Paris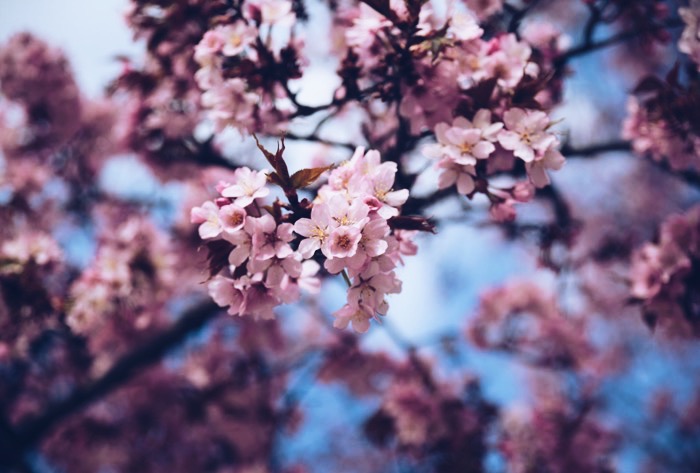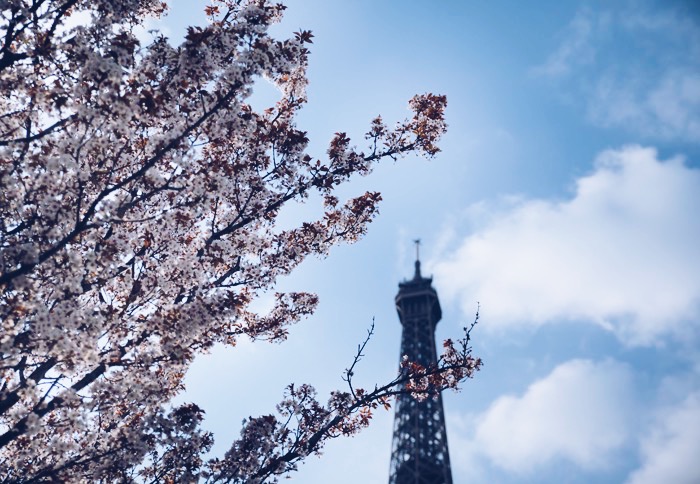 Thanks to your precious help, I prepared a list of the best cherry blossoms spots and drew a map. Obviously this list is not exhaustive but you can add up your favourite places in the comment area: it will be added to our list!
Be careful, following the visit last Wednesday of most of the places mentioned, some of the cherry trees are either already done blooming or haven't started yet. Only one gust of wind, rain or other climatic variations can make them change quickly!
My advice before going to the spot is to check on Instagram if the cherry trees are blooming or not ! (Do not forget to read the caption: some people posts pictures from last years!)
Here are the pictures taken during my Hanami stroll in Paris to illustrate a few places: I highly recommend this kind of walk to be amazed, take some time to observe the nature and disconnect from the tumult of the city. I really enjoyed that day.
1. LE JARDIN DES PLANTES

I have never seen the famous and impressive Japanese cherry tree during spring season: I didn't regret the stop!! It's really the attraction of the park. On its side the pink cherry tree is looking like extra but with them together, the mix is looking magical.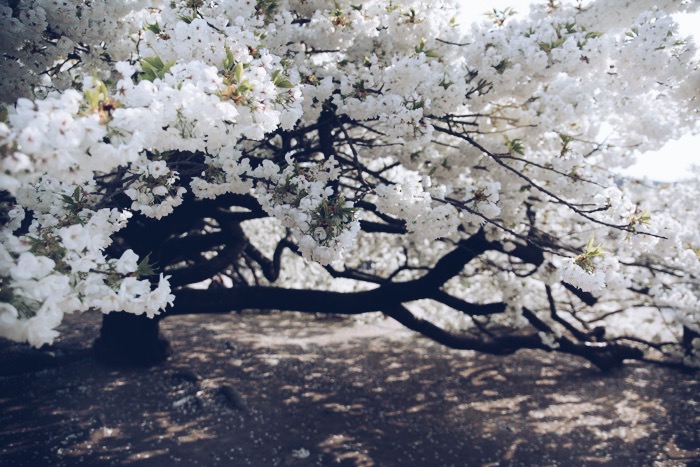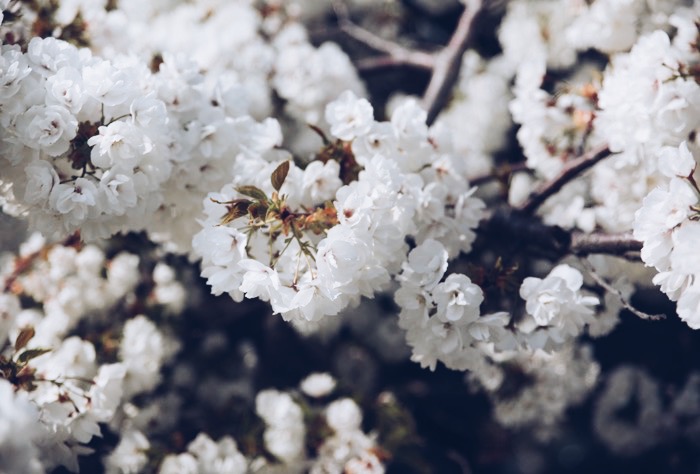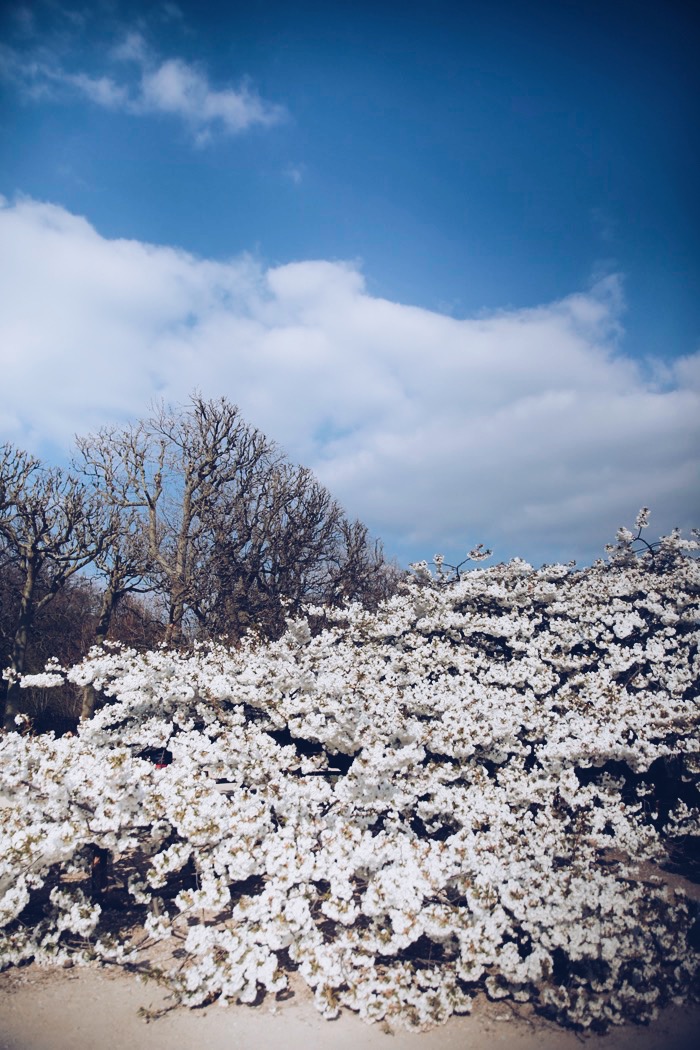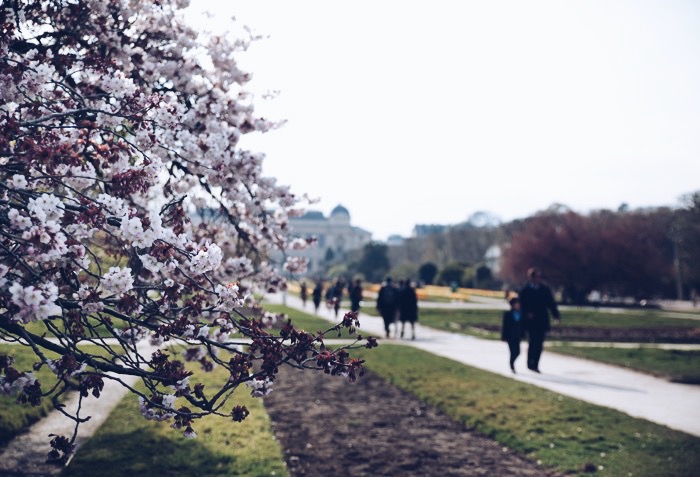 2. TROCADERO GARDEN AND AROUND THE EIFFEL TOWER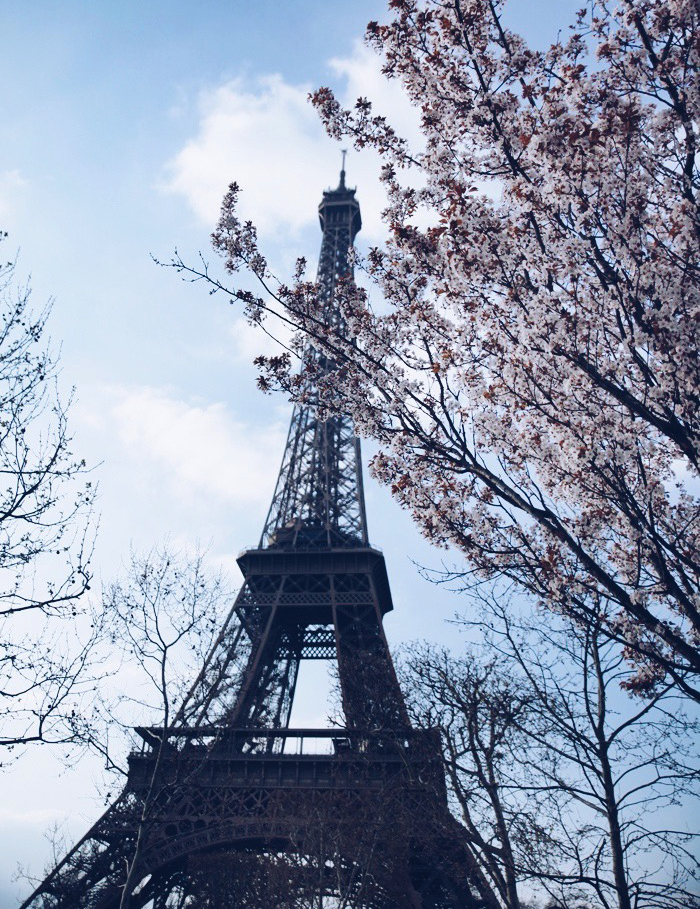 Unfortunately no cherry blossoms blooming but it remains a nice spot to take photos. Even thought the place is now so secured and crowded it became bot as nice as it used to.
3. NOTRE DAME DE PARIS, SQUARE JEAN XXIII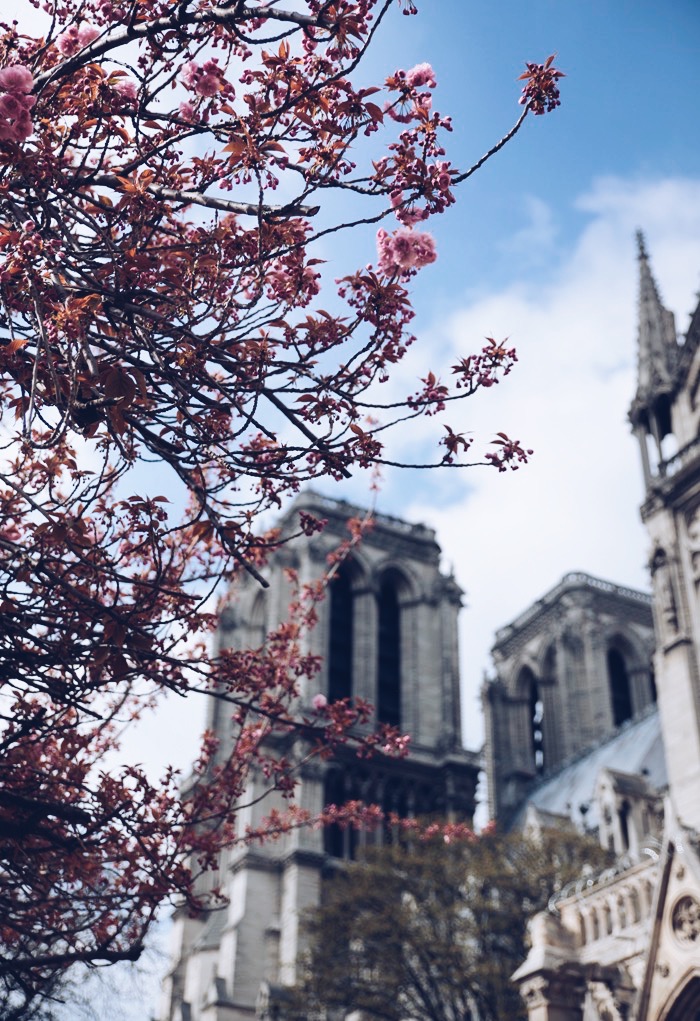 To my opinion, based on the state of the trees when I stopped by last Wednesday, in a few days it will be full bloom. So let's check to catch the imminent blooming!!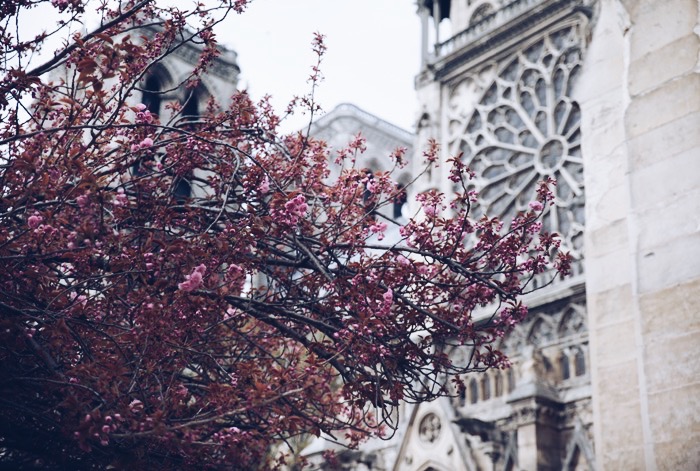 4. THE SAINTE PERINE PARK
My favourite spot to take pictures (I'd already done a few here here and here). I've haven't gone yet this year but I think the big cherry tree has already started blooming.
5. JARDIN DES COMBATTANTS DE LA NUEVE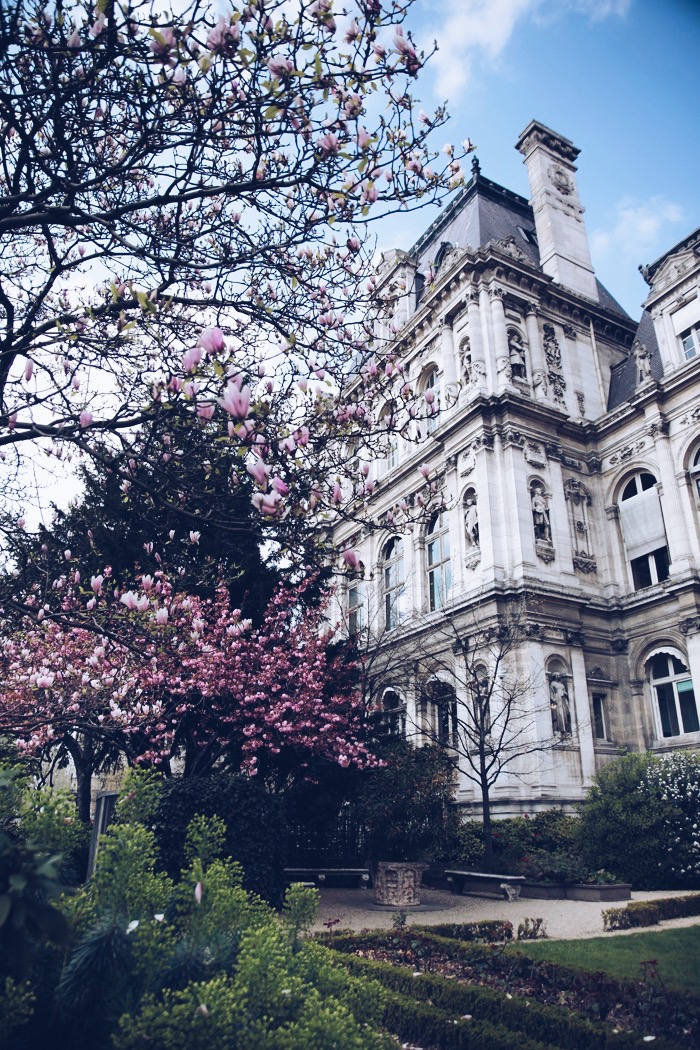 I already took pictures here in this little square hidden nearby the city hall and while I was walking, I end up by myself in front of this beauty, like in a pink cocoon in the middle of Paris.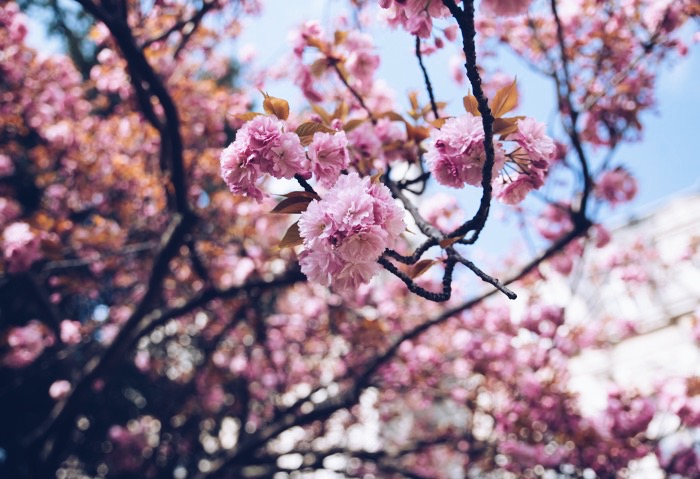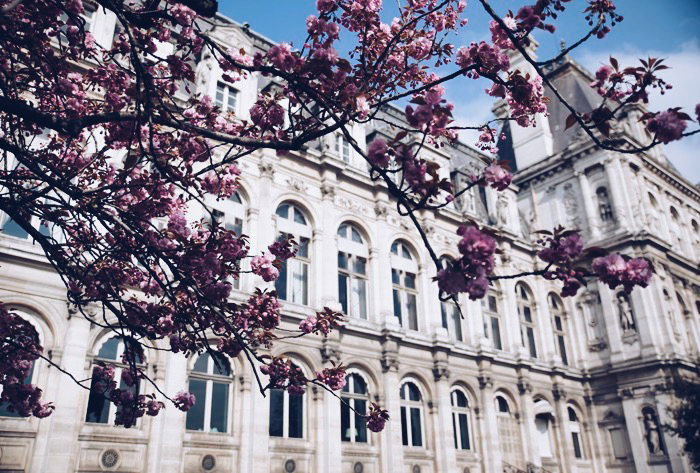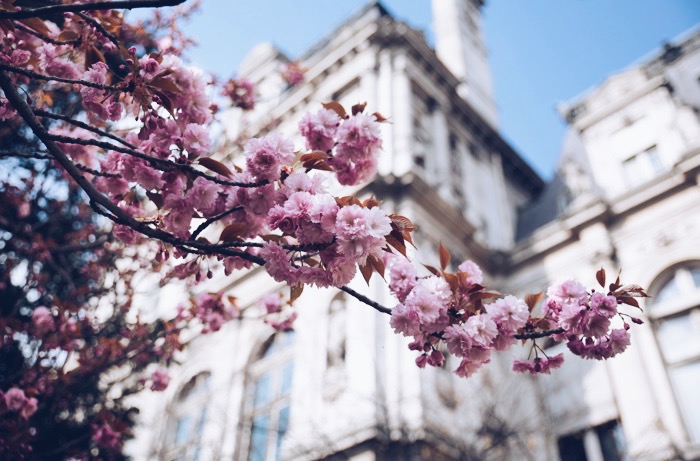 6. MARTIN LUTHER KING PARK
When I went there blossoms were already done a few weekend before but I can imagine the beauty of this place the D-Day and also a good address to enjoy the shadow of the cherry trees.
7. SHAKESPEARE AND COMPANY
The perfect instagramable spot !
8. JARDIN ANNE FRANK
9. JARDIN DU LUXEMBOURG
10. LA COULÉE VERTE RENÉ DUMONT

11. CIMETIÈRE DU PÈRE LACHAISE
12. SQUARE GABRIEL PERNÉ
13. SQUARE RENÉ VIVIANI
14. SQUARE DES SAINT SIMONIENS
15. SQUARE HELOISE ET ABELARD
16. PLACE ST FERDINAND
17. FALGUIÈRE
18. SQUARE DE LA MONTGOLFIERE
At the gates of Paris
PARC DE SCEAUX
As surprising it might sound, I've never been during Hanami season: apparently they are planning a "Hanami" event during the Easter weekend: a good opportunity to enjoy a picnic there, isn't it? (I guess people with agoraphobia shouldn't do it!)
PARC DE BILLANCOURT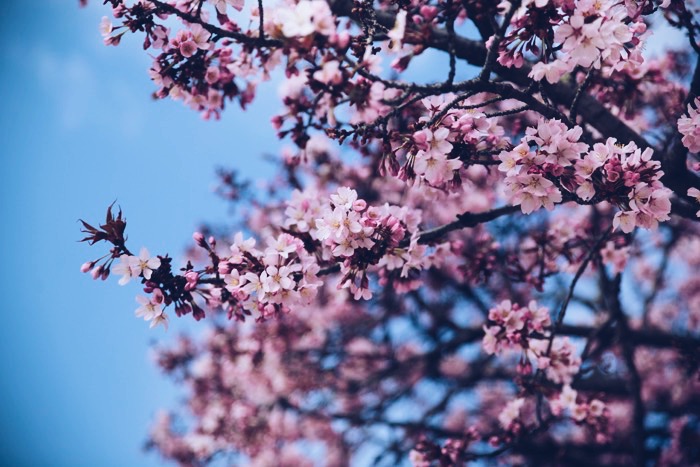 Enjoy this ephemeral Sakura season in Paris. And I hope this article will inspire you for strolls and picnic while giving a Japanese touch to our capital! (English translation by Quiterie)