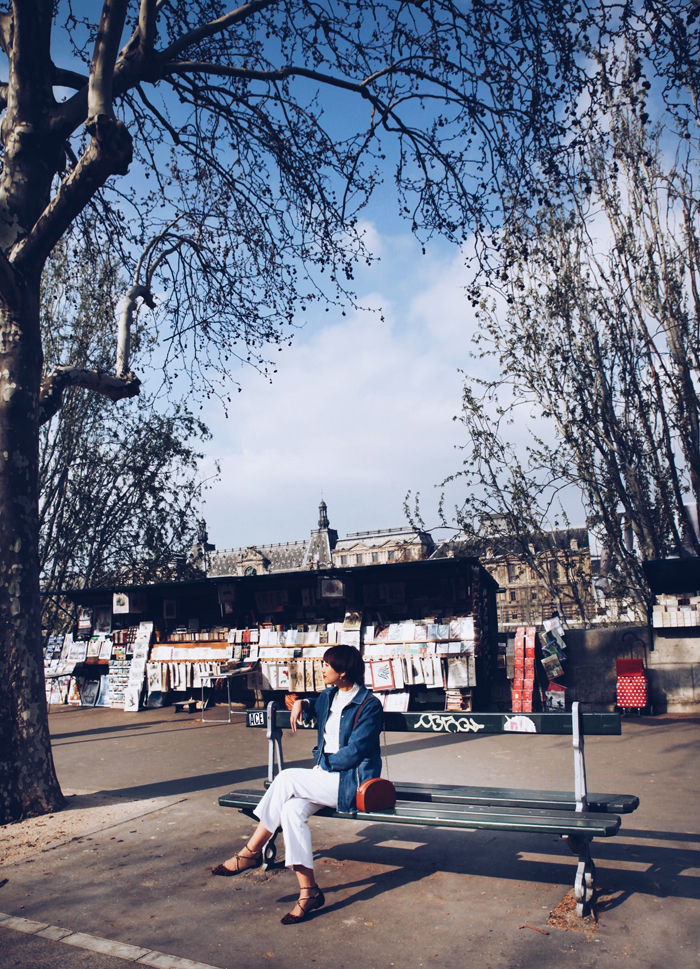 Once again here is a look made of things I already have in my closet. I am really pleased to see that you like these "recycled" fashion related articles.
While writing this word "recycle" I am aware that it shows a serious issue of consumption as it's supposed to be used in a normal way. Wearing a few times our clothes is not recycling, it's just the basis for a balanced consumption… but anyway, you understand me!
Since I've limited my wardrobe and fashion consumption, I am still happy to use these pieces of clothes with a new association and even more with the nicer days approaching.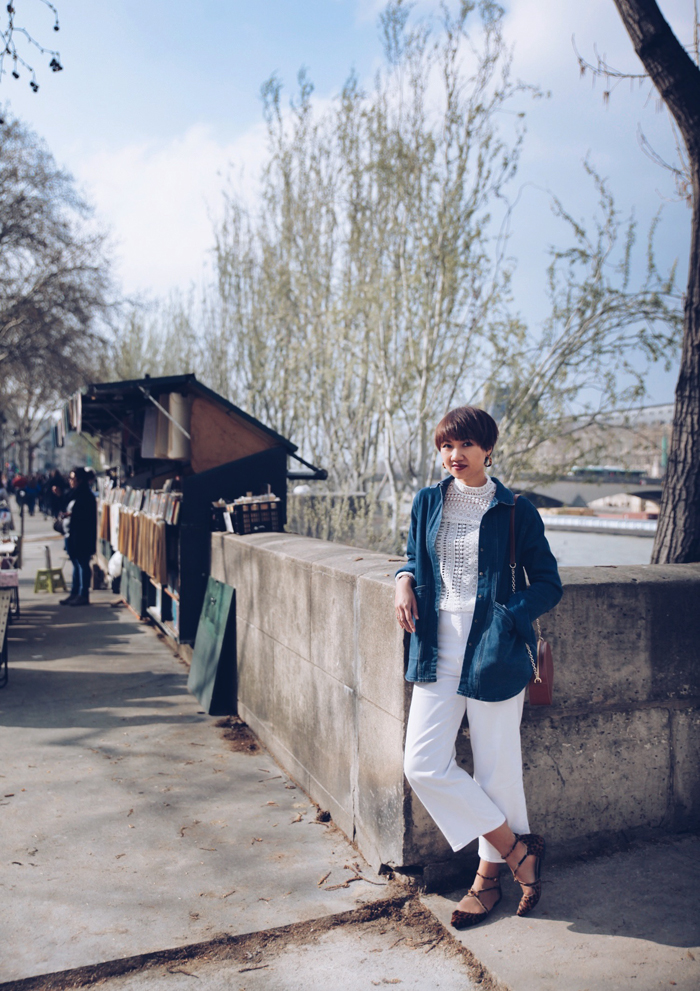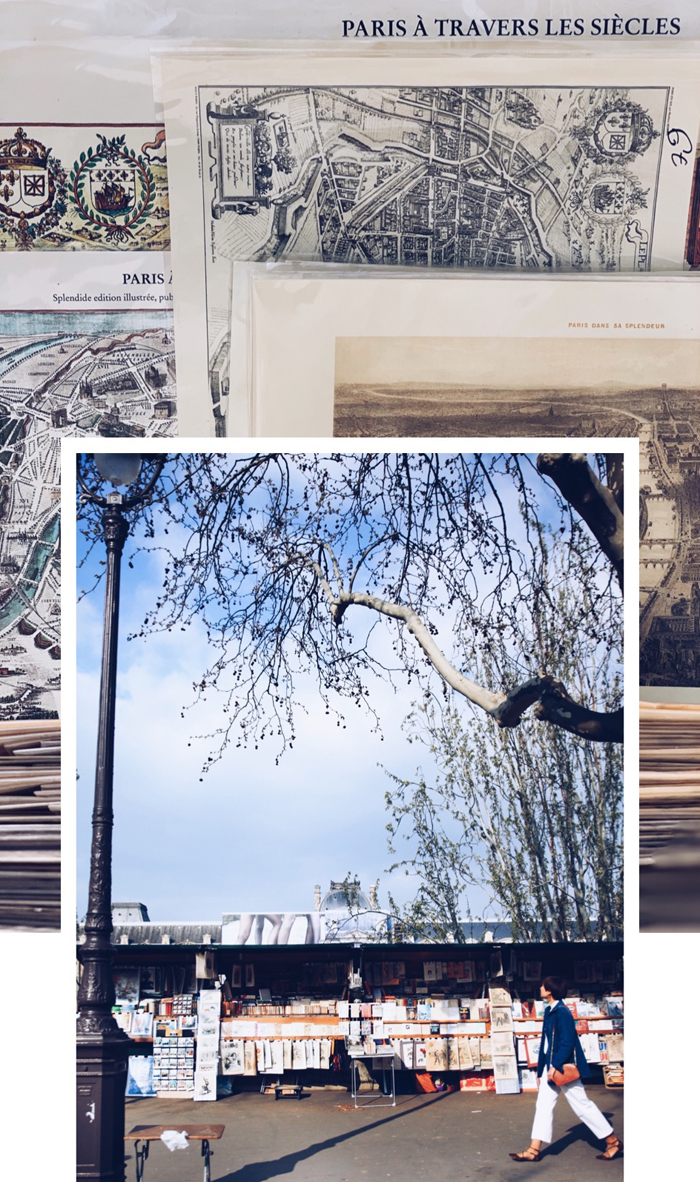 As the last time, I will give you a few feedbacks about my outfit items you've already seen on this blog: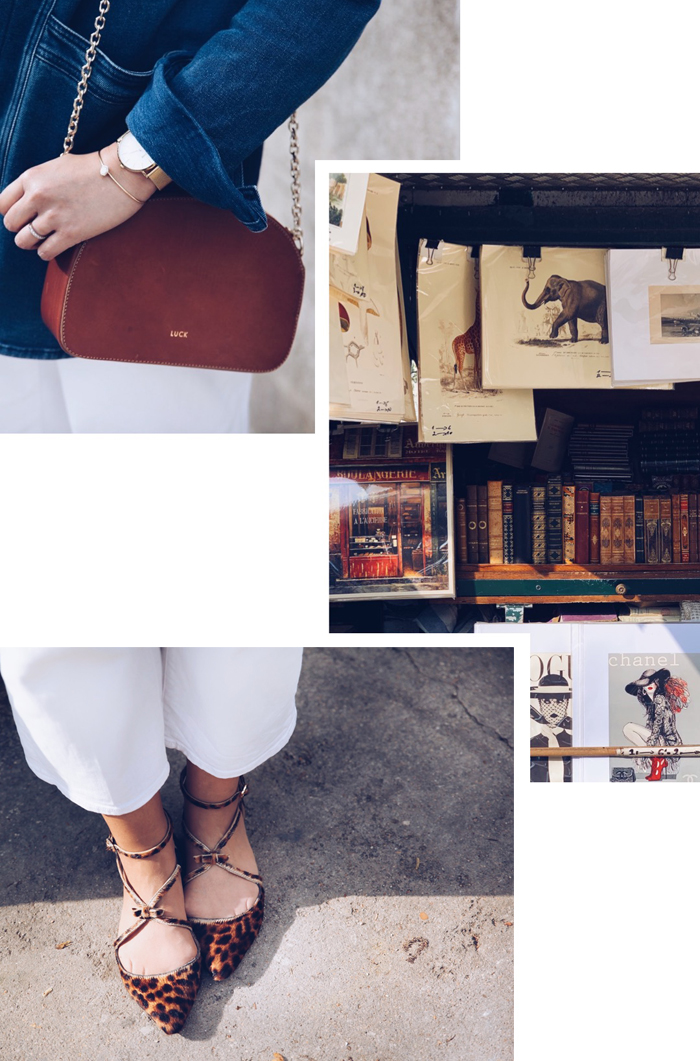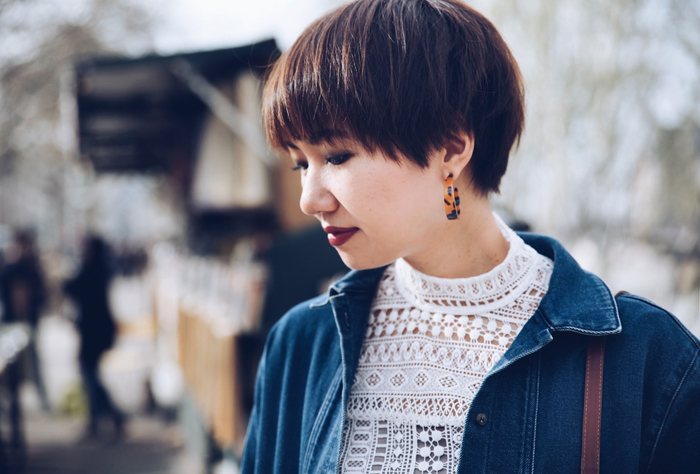 I told you I was only wearing old stuffs… but actually there is one exception with these accessories: flake imitation earring for the final touch. Worth the €13!
Even with this price I hope they will last as long as possible. I reinforced the rod with a bit of glue in-between the plastic and the rod.
If you would like to « invest » as well, you should know that they are very light and we quickly forget them, which is quite a positive point. Let's see how long they will be ok… but with my little DIY improvement, I think all the chances are on my side! (English translation by Quiterie)
(This post includes some affiliate links)
---
My Outfit
 Sézane Will Jacket (2016) (already seen here and here)
Lace top La Redoute (2016) (already seen here and here)
White jeans Uniqlo (2017)(already seen here and here)
Flats Boden (2016) (already seen here and here)
Bag Dean Sézane (2016) (already seen here)
Earrings La Redoute Collections
Bracelet and watch Cluse
« Volume russe » Eyelashes extensions Les cils de Marie (already seen here)