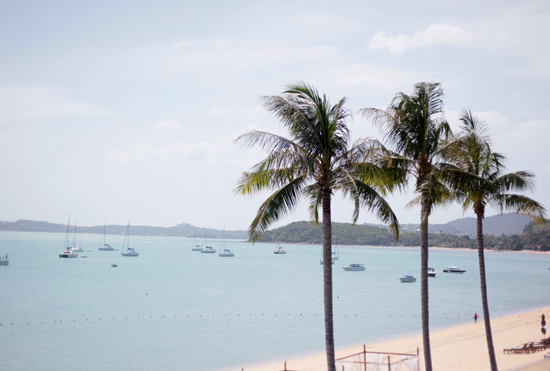 Pendant ce séjour en Thaïlande, il n'y a pas eu que des journées « visites à fond les ballons », il y a eu des journées plus cools parce qu'on est aussi en vacances pour se reposer, non mais ! Sur l'île de Koh samui, c'est une des premières fois où j'ai pris autant de plaisir à vivre au ralenti, moi qui préfère pourtant avoir des journées intenses et bien remplies.
Je ne me suis pas trop cassé la tête pour les vêtements à emporter en Thaïlande : la tenue « vie au ralenti » que je vous montre aujourd'hui est composée d'une jupe longue (Vous la connaissez ! C'est celle-là !) que j'ai recyclée en robe bustier en la ceinturant : Rien de plus confortable ! J'ai ajouté les sandales bijoux Zara pour la touche habillée et c'est parti pour aller prendre un verre sur la plage. Aaaaah ! Si je pouvais me téléporter pour retourner là-bas !
During my stay in Thailand, intensive sightseeing wasn't always on the schedule. Some days were more relaxed because after all, vacation also means taking time to rest! On the Koh Samui island, for the very first time ever, I actually enjoyed living life in slow motion – and that's quite something for someone like me who generally prefers intensly packed days!
I didn't really think too much about the clothes I should bring to Thailand: the « slow motion » outfit I'm showing you today is a maxi skirt (you've seen it before! It's this one!) that I turned into a strapless dress and belted : as comfortable as can be! I added the jeweled Zara sandals for the dressy touch, and I was ready for a drink on the beach. Aaaaah! If only I could teleport myself back there! (English translation by Bleu Marine)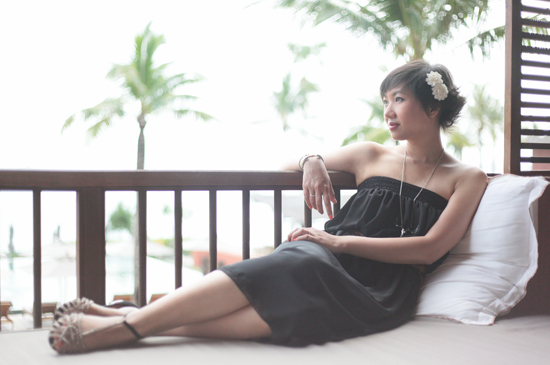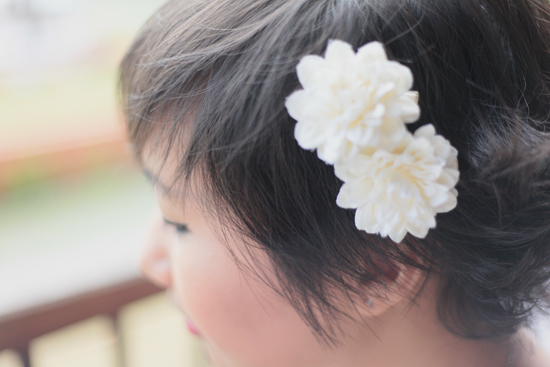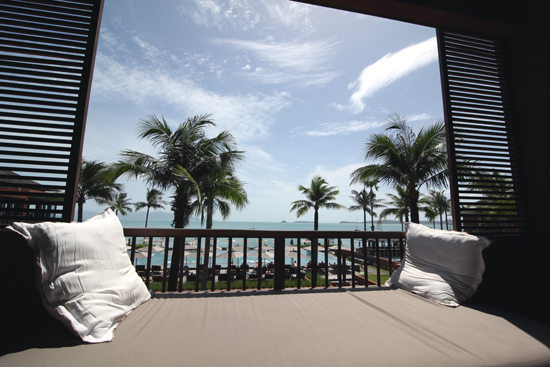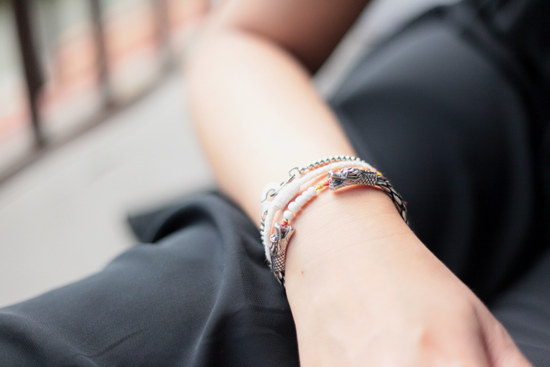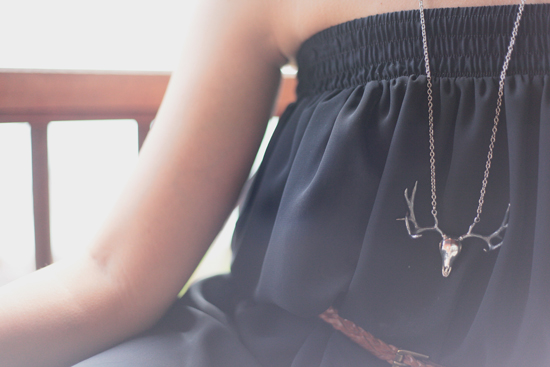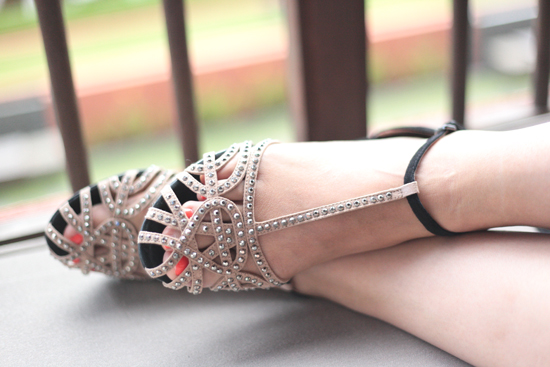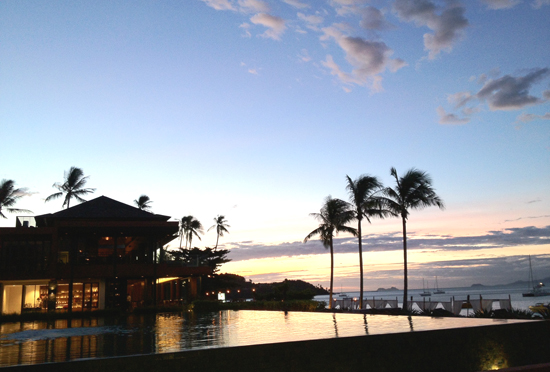 Jupe portée en robe / Skirt worn as a dress American Apparel
Ceinture, fleurs / belt, flowers H&M
Sandales/ sandals Zara
Bracelets from Thailand
Collier / necklace Ooh ! Andy