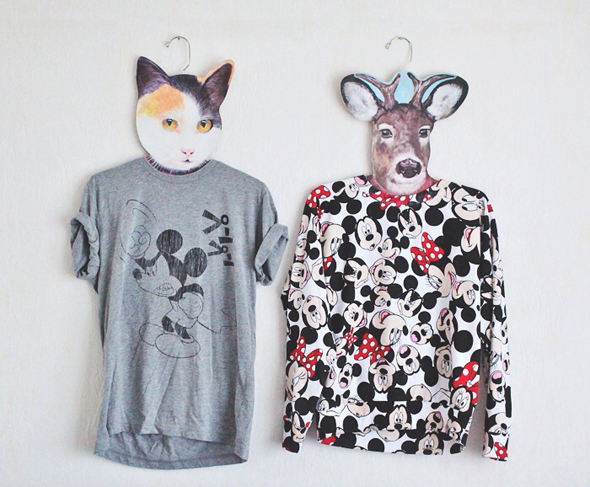 Tee-shirt Uniqlo (2012)
Sweatshirt Eleven Paris (déjà vu ici)
Après vous avoir montré ma dernière tenue multi-faces de Mickey, j'ai voulu référencer ce que je possédais en rapport avec la souris bien sous tous rapports.
After showing you my last multi-faceted Mickey outfit, I wanted to reference what I possessed in terms of the mouse in every aspect.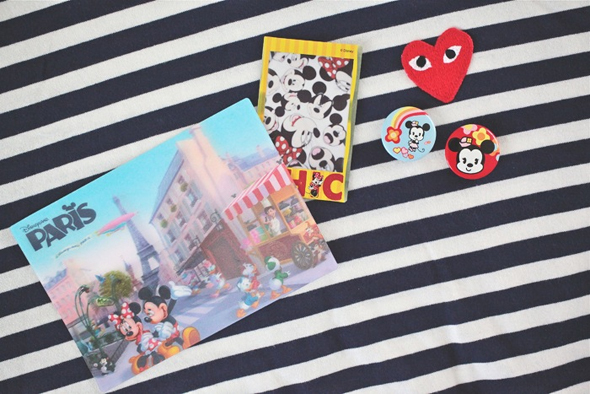 Marinière Comme des Garçons (déjà vue ici)
Carte postale et badges ramenés de Disneyland Paris
Polaroid Instax Fujifilm
Oui, car le débat fait souvent rage avec la question « Qui préférez-vous entre Donald et Mickey ? » (Ce blog me fait partir dans des hauteurs spirituelles sans précédent). Pour ma part, je répondrais Donald par sa personnalité plus piquante mais au final, je me rends compte que je n'ai rien à son effigie dans mon armoire !
Yes, because the debate is raw with the question: « Who do prefer between Donald and Mickey? » (This blog makes me trip spiritually sometimes). For my part, I would answer Donald for his more spiky personality but in the end of the day, I realise that I have nothing of his in my wardrobe!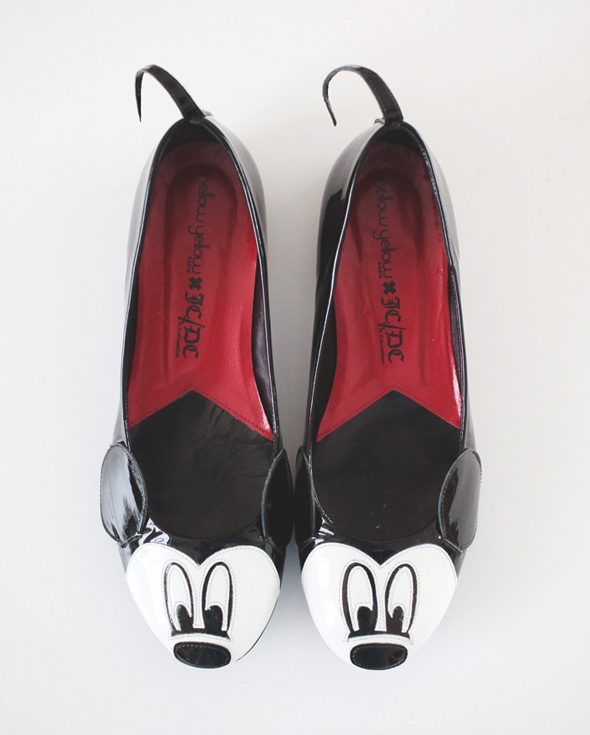 Ballerines / flats Mellow Yellow x JCDC (qui me tuent les pieds chaque fois que je les porte! Snif/ that kill my feet every time I wear them! Snif) (déjà vues ici et ici)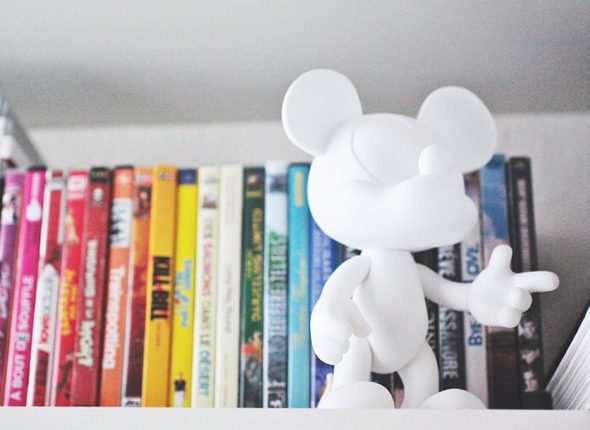 Figurine Mickey  La Redoute
La raison de cette absence ? Les couleurs de sa tenue : Difficile d'harmoniser du bleu et du jaune pétant dans une garde-robe… Mais promis, dès que je trouve un tee shirt monochrome ou noir et blanc aux couleurs de notre canard sanguin, vous le verrez ici-même !
The reason for this absence? The colour of his dress code: hard to harmonise blue and striking yellow in a wardrobe…But promise, as soon as I find a monochrome tee or a black and white of our ducky, you will see it here!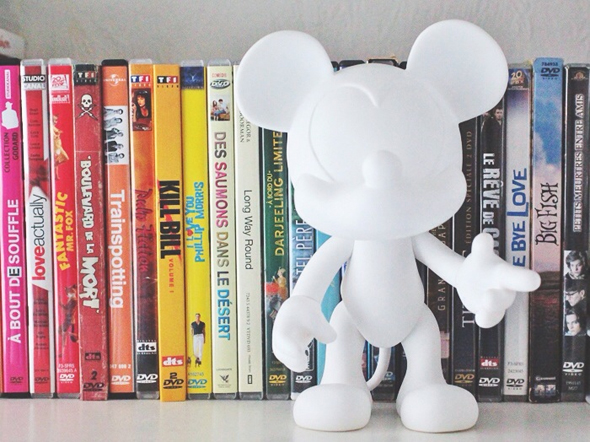 Figurine Mickey  La Redoute
Pour l'heure, on se contentera de contempler la souris star sous toutes ses formes…
For now, we will contend ourselves to contemplate the star mouse in all it's glory… (English translation by TradIsa)