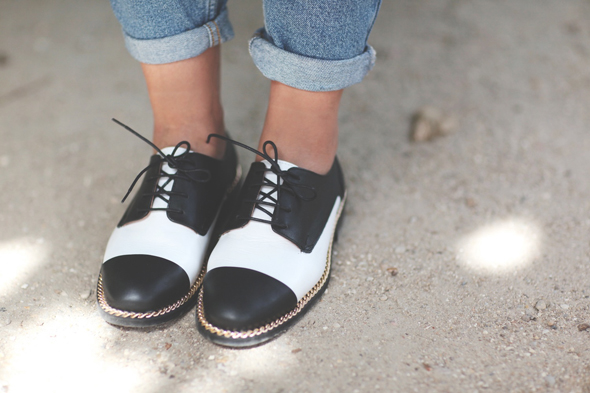 Les derbies masculines, j'en suis fan. Vous avez déjà pu me voir avec différentes déclinaisons (marron ou vernies). J'avais repéré des derbies Sandro bicolores ce printemps mais je ne les avais pas trouvées à ma taille pendant les soldes. Je me suis faite une raison… Jusqu'à ce que je découvre celles-ci !!! Il y a un petit air non ?
Comme quoi, parfois, il est bon de prendre son temps: les chaussures rêvées viennent tôt ou tard à vous !
I love derby shoes. You already saw me with different pairs (brown or varnished). I had my eye on the two-toned Sandro derbies from this spring, but hadn't managed to find them in my size during the sales. I had resigned myself, thinking it wasn't meant to be…Until I found those!!! See the resemblance?
Sometimes it's better to take your time: and your dream-shoes will find their way to your closet ! (English translation by Bleu Marine)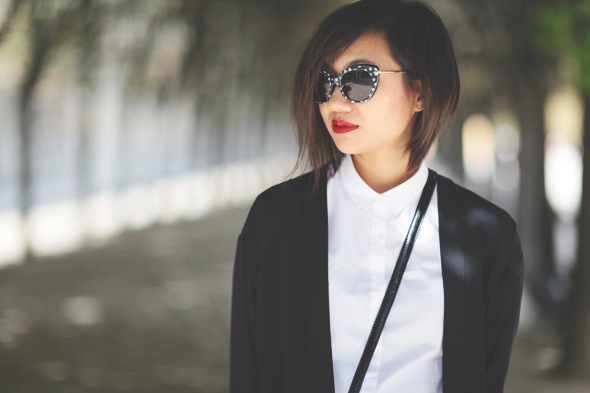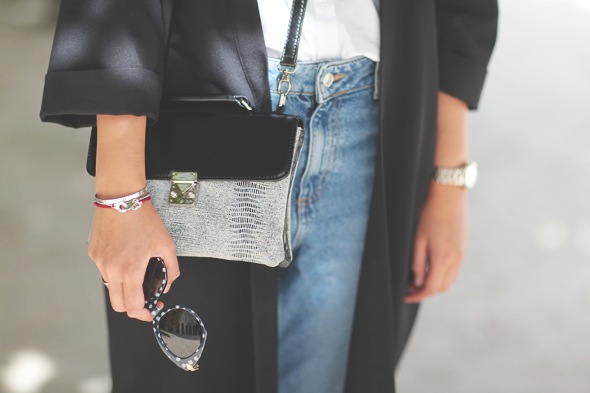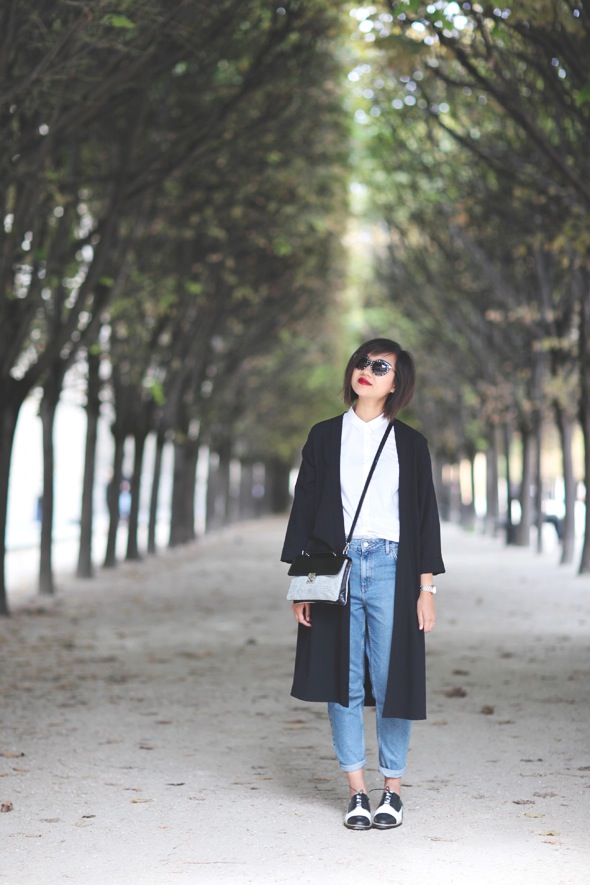 Kimono Topshop
Chemise / shirt Comptoir des Cotonniers (déjà vue ici)
Sac / bag ASOS (déjà vu ici)
Jeans Mom Topshop
Lunettes / sunnies Lolita Lempicka (déjà vues ici)
Rouge à lèvres / Lipstick L'absolu Velours « Velours de Grenade » Lancôme
Derbies / brogues Topshop