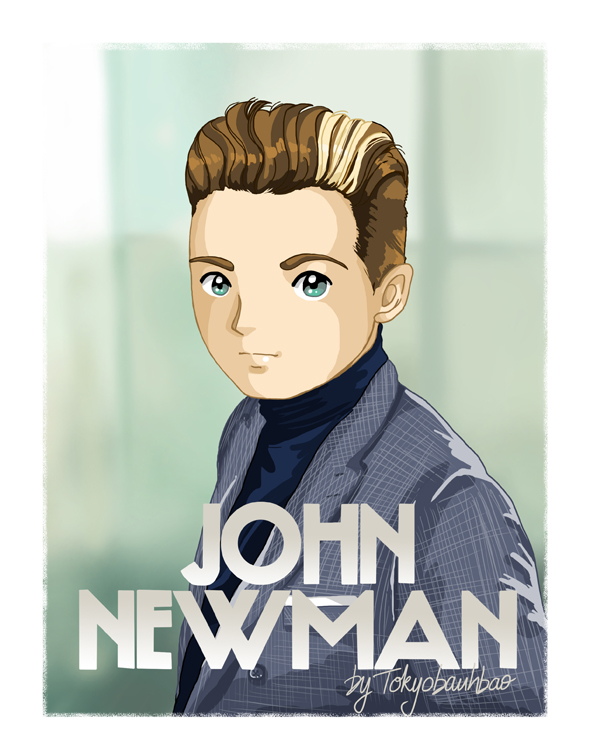 Last week, I had the chance to interview the talented John Newman. The name might not ring a bell (yet!) but you very probably heard his song « Love me again »: its been playing on the radio quite often. You see what I'm talking about now?
I fell in love with the song last July (…I'm not the only one, he's extremely popular in England) and with his unique voice. So as you can imagine, it's with great pleasure that I met with him last wednesday, very curious to find out about the person behind the artist. I also wanted this moment to be a fun and friendly time …which is how we ended up meeting over breakfast … so British!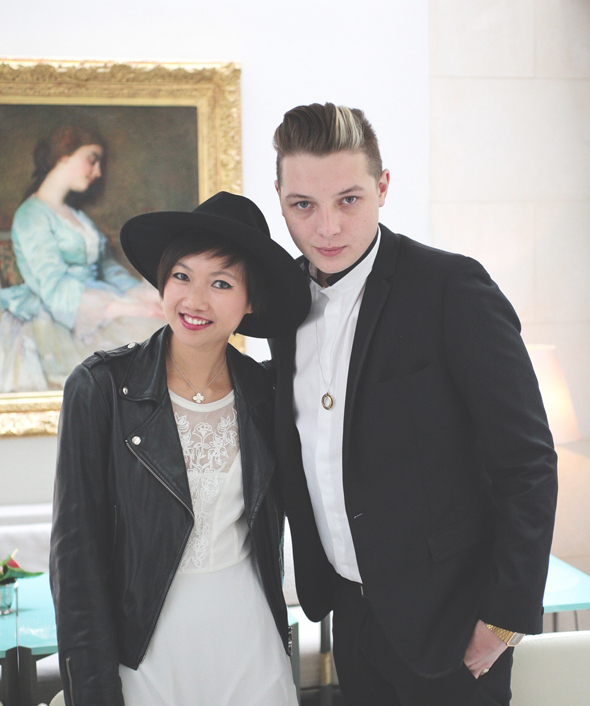 TKBB: Hi John! … Bon appétit! (The waiter brings him scambled eggs, sausages and bacon: you're either English or you're not!). Your album « Tribute », which is due to be released on the 14th of October is strongly inspired by your heartaches and by stories that generally don't end all that well. Is it easier for you to talk about bad rather than good times?
JOHN NEWMAN : Yes, my album talks about breakups. I couldn't really see myself talk about good times. When you're happy, you live in the moment; you don't lock yourself up in a room to write « Hey, I'm happy! ».
During the hard times, I share my doubts with my family and close friends, but I also like to write about them, and channel them into my music. It's what I did with this album.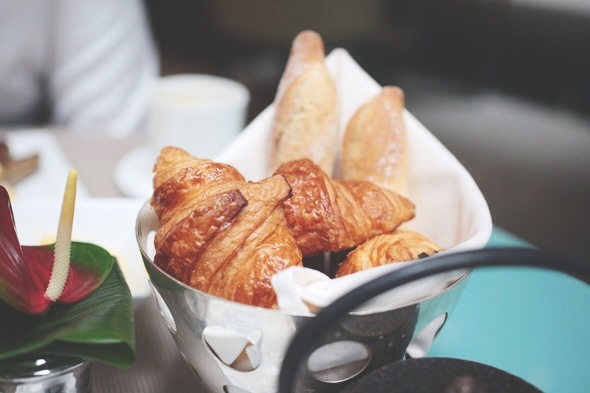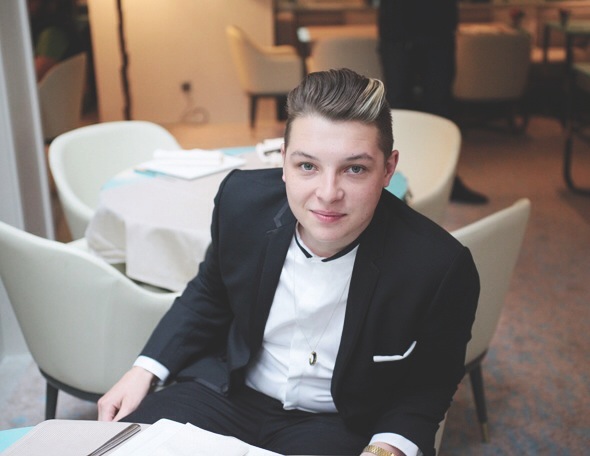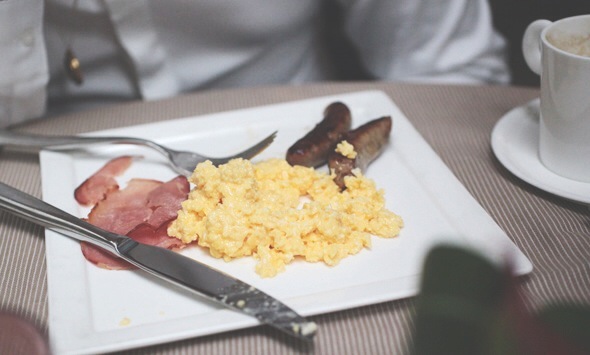 TKBB: Your music is a lot of soul, a bit retro yet modern too. Which artists inspire you?
JOHN NEWMAN : There are so many! I can name Prince, or the Motown artists. I listen to a lot of things: it goes from soul to House Music. I'm open to all sounds. I also try to listen to pop, I like to analyze why this or that song works well.
TKBB: …Even Justin Bieber or One Direction?
JOHN NEWMAN : Yes, yes (laughs) even them! I listen if the sound is catchy, if the melody or the production is good. I like listening to those songs to keep myself updated on what's being done. I'm not closed music-wise.
TKBB: Who would you like to collaborate with? It can be an artist from the past or the present.
JOHN NEWMAN : Diana Ross! She has an incredible voice and a great sensibility. As for an artist of today, I don't really know, and I couldn't give ou a name. I'd first like to be known for what I do, and not because a big name is up next to mine. In any case, it'd have to be someone that inspires me…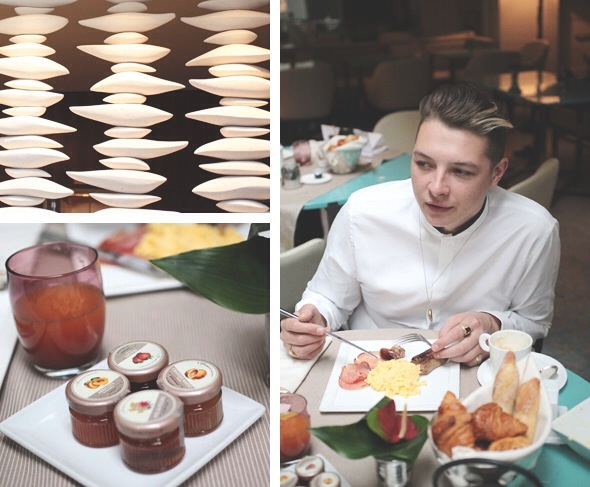 TKBB: I don't know if you've been told this before, but I found that a portion of « Love me again » was very similar to the intro of a french song of the 80s « Besoin de rien envie de toi », interpreted by a couple, Peter & Sloane. Are you a secret admirer of the song? (I show him the video of this treasure of french music)
JOHN NEWMAN : Oh My God! (almost chokes on his bacon…visibly, no one had told him about it!) No! No! Never! Ha! Ha! … Listen to that! (turns to his manager). It's incredible, it really is very similar, but no, I didn't know about it!
TKBB: I also noticed that you recently shot a 2nd version (below) of the « Love me again » video. Why is that? Was the first video (above), the scenario of which is yours, considered too shocking for the public?
JOHN NEWMAN : No, not really. In fact, my record company said the video wouldn't appeal to the public because it was too « British » (ballroom etc…). But I wanted to make a video like that.
I was rather stubborn about the video and told them that people would learn about something that they didn't know rather than not see it at all … My record company thought people wouldn't be interested…yet people are still watching the first video.
TKBB: I really like the first one better! So you're coming to see us in Paris for a concert on the 22nd of November: Can you tell us more about the show? Will it be intimate or spectacular?…or yet with Boys Band choreographies?
JOHN NEWMAN : Haha! No! No Boys Band choreographies! I want to be proud of my live performances: I want them to be a real show!. People pay for that and I want them to tell themselves that the show was worth the price they paid for it. Sometimes I have visions of what my concert will be like. I'd like to incorporate pyrotechnics into my shows and work on the staging and direction.
But my managers are worried that I won't be 100% concentrated on my performance or on my voice if there are too many things going on around me … Yet I believe that 99,9% of it all is the product of preparation. So if you've prepared and you're concentrated, all that's going on around doesn't matter: the lighting effects, the musicians, the chorus etc, won't distract me from singing since I'll have faith in all that we'll have prepared.
TKBB: Well then we can't wait! My blog is about fashion and style: I was told you really enjoy fashion and that you sometimes created your stage costumes. Is what you're wearing today one of your creations?
JOHN NEWMAN : No! Not today! But it's true I do like fashion. Especially monochrome outfits, or black and white with a hint of gold for jewellery. I like dressing differently from other people. For example: I don't like wearing neckties or bowties, so I pay attention to the shape of collars.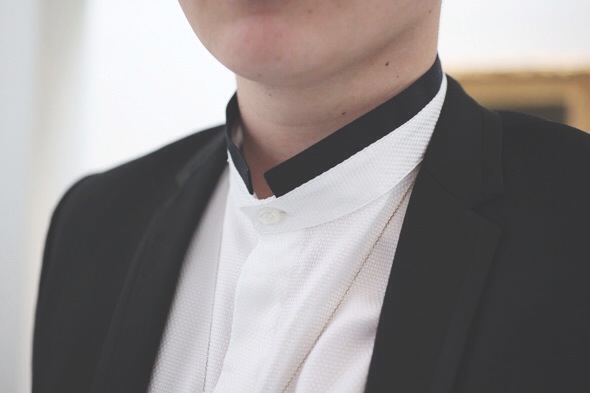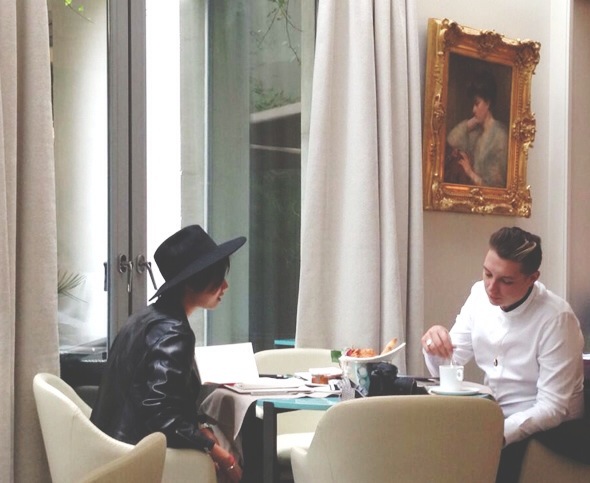 TKBB: Do you think you could create a clothing or suits line one day? « John Newman suits » for example?
JOHN NEWMAN : Haha! No, not just yet! I'd like to, but I couldn't do it alone in any case. But for a collaboration, one day, maybe.
TKBB: Who are you favorite designers?
JOHN NEWMAN : I like high-end items: I really like Vivienne Westwood because she makes truly original and different things, or else Armani. I'm also a big fan of Gucci and Prada.
TKBB: Do you have an « outfit of shame »? Something that you already wore, or might still wear, when you're alone?
JOHN NEWMAN : Mmmm…not really (laughs). Well I think I might still have a flashy pink and blue Nike outfit from the 80s in a closet at my mothers. I wore it when I was a student…but not anymore!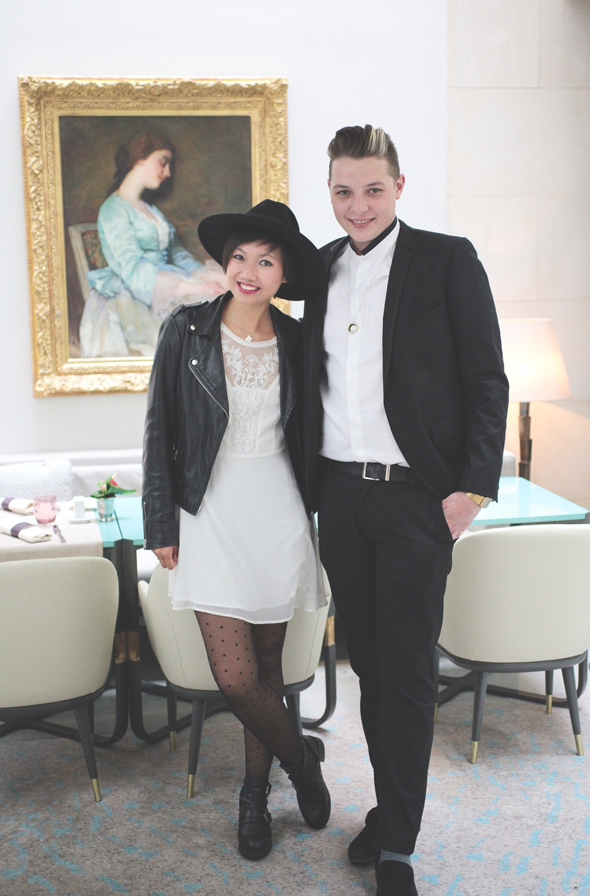 TKBB: And what kind of style do you like for women? Classic, rock?
JOHN NEWMAN : Chic…or a mix of styles. Actually, the style, no matter which one it is, must go with a person's state of mind. If she feels good in such or such garnment, then she'll fell good about herself, and naturally be appealing. So I'd answer chic-casual.
TKBB: Could you give me the detail of your outfit?
JOHN NEWMAN : My jacket is from Jack London (brought back from Sydney), my shirt is an Armani (bought in Paris yesterday!), my necklace is from a vintage shop in the US, my rings are vintage, my pants are from Topman: I have trouble finding flattering pairs, and those from Topman have a nice cut. My sunglasses (in my pocket) are Rayban, my watch is from Casio and my shoes are Stemar.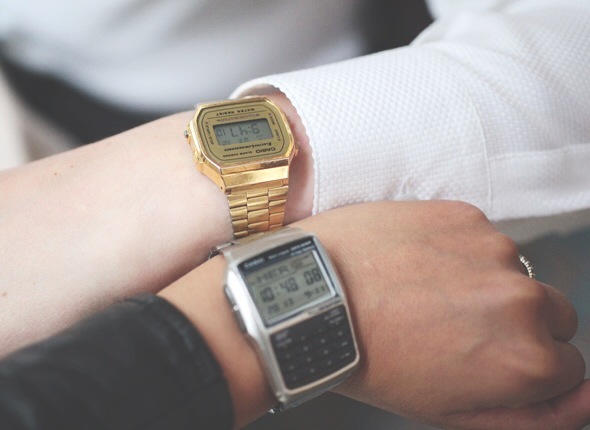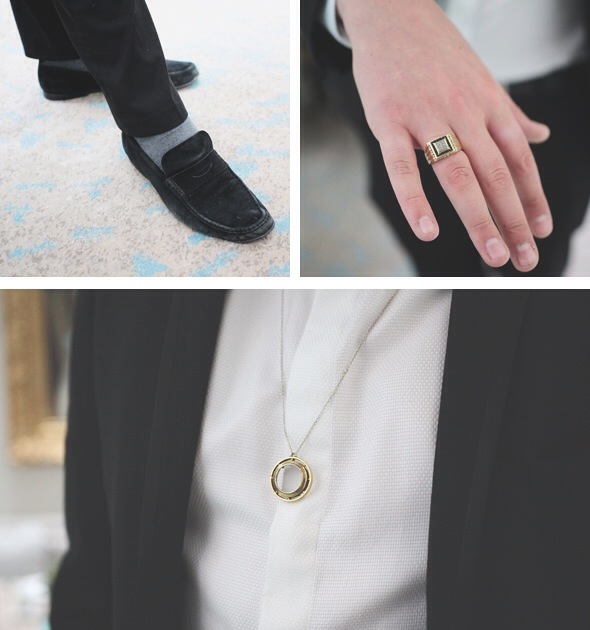 TKBB: Thank you! You're a perfect fashion blogger! On another note, do you like food and cooking?
JOHN NEWMAN : Yes, I love food. I find that cooking brings people together and is a great way of socializing, whether it's when you're cooking for someone or when someone is cooking for you, or when you go out for dinner or … right now with this breakfast. Food is extremely important for its social aspect, but also to feel good about yourself. I love asian food … and steaks and meat.
TKBB: But with the steak, do you get a side dish? You don't eat just the steak do you?
JOHN NEWMAN : No, with spinach, or beans …
TKBB: Hehe! Still very British! What's your favorite dish then? Steak? What about on the sweet side?
JOHN NEWMAN : Yes, Chateaubriand steak I'd say…with a glass of good red wine. But I don't have much of a sweet tooth. A piece of chocolate every now and then perhaps.
TKBB: Do you have a great place to share with our readers?
JOHN NEWMAN : Yes! THE HAWKSMOOR restaurant in London (10 Basinghall Street, LONDON, EC2V 5BQ). The meat there is incredible!
TKBB: Since you travel a lot, which country has the best food?
JOHN NEWMAN : Italy, but also Australia. Sydney, just like London, is a multicultural city. You find a lot of different foods there.
TKBB: How about Paris? Didn't you have time to try anything good here yet?
JOHN NEWMAN : Yes, but I'm trying to watch my carb intake, and France and Italy aren't really the best things for me at the moment! (laughs)
TKBB: Well, thank you for all those answers! A word for our readers?
PS: Thank you to Hôtel de Sers. A big thank you to John Newman, Emily and Alex from Barclay Universal for their incredible kindness and letting me have full freedom of action during this interview. It was perfect!
PS2: I was wearing a Filippo Catarzi hat, a Paul &Joe Sister biker jacket, a Kimchi Blue dress (already seen here),  H&M tights , Topshop cut-out boots.(English translation by Bleu Marine)

(To leave comments, please return to FRENCH VERSION)