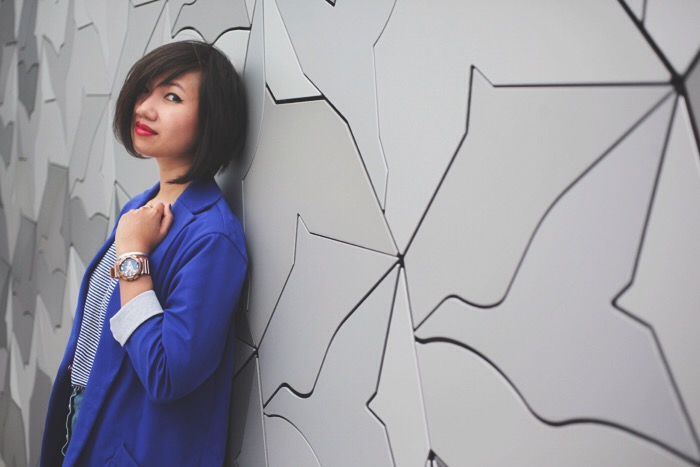 I have always loved Casio watches: you can find proof of that by looking at pictures posted when this blog was just starting out. First came the Calculator DataBank (that you don't see all that much anymore because, lazy as I am, I didn't bother changing the battery yet) followed by a smaller silver one, easier to wear with my more feminine outfits.
Code Name GMA-S110GD-2AER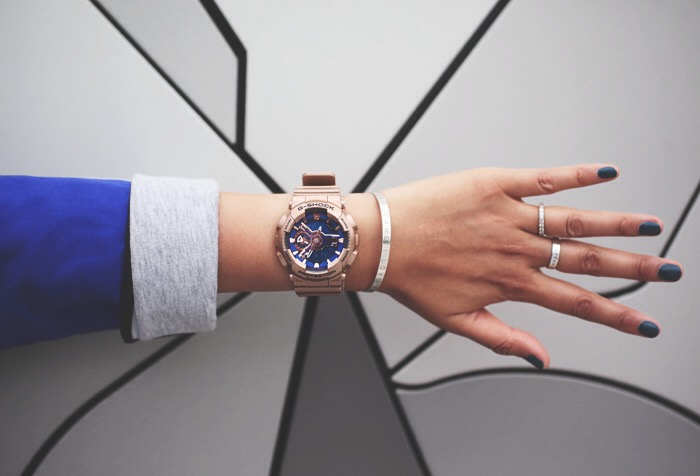 This season, Casio launched the G-SHOCK S-Series: a real James Bond Girl watch.
It's more suited to our slender wrists, as the dial is more discreet in size compared to the traditional G-SHOCK. It does however keep all its original characteristics (impact resistance, timer, alarm, automatic lighting when you rotate your wrist (it's magic!), water resistance (20 bars) (=in case aliens lock me up in a huge water-filled pressure cooker).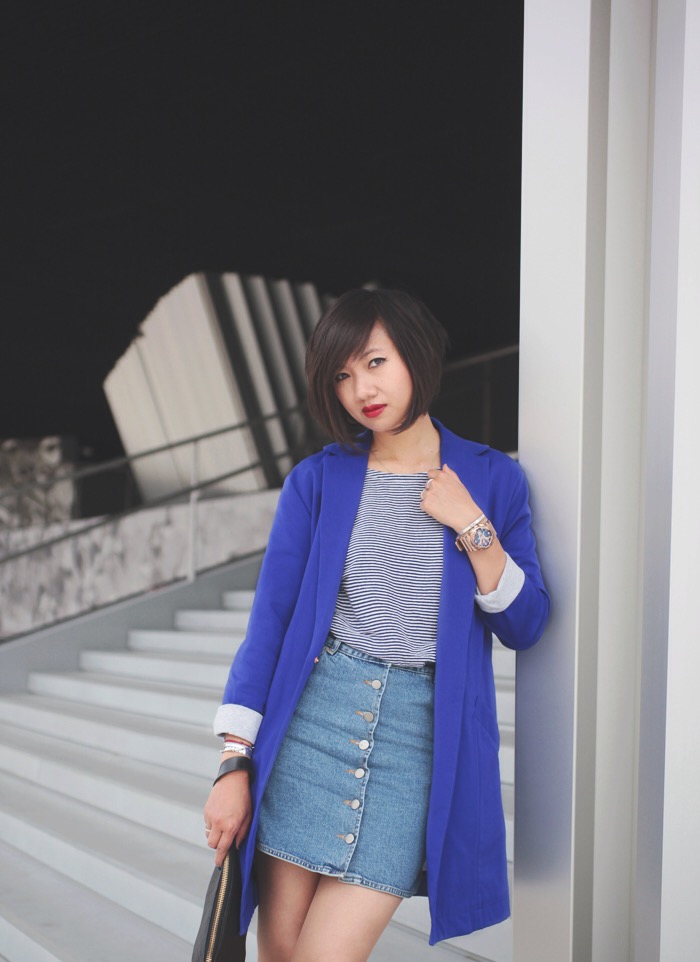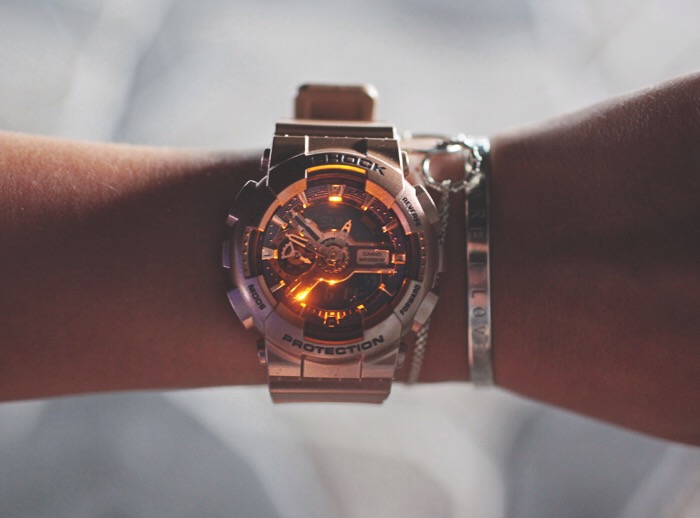 I was given the opportunity to choose my favorite piece in the collection, and after hesistating for quite some time between the flowery and the camouflage design, I finally opted for the sporty elegance of this bronze colored watch with an electric blue dial.
My "SHOCK" and chic look
I created an outfit in the same shades as the dial (even if I think my new jewellery/toy will go well with other casual-chic outfits of various hues and tones).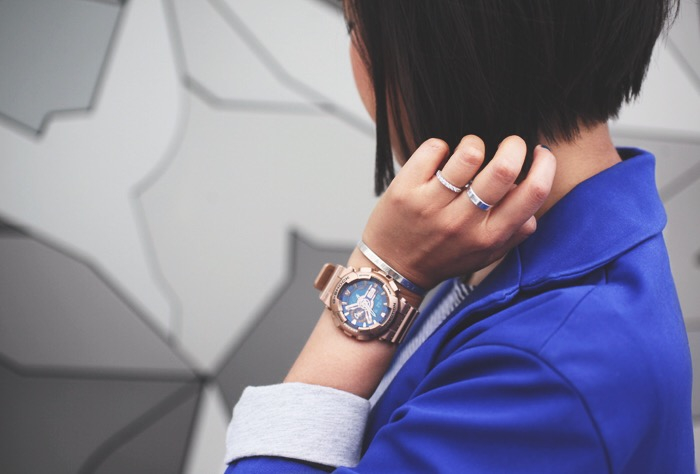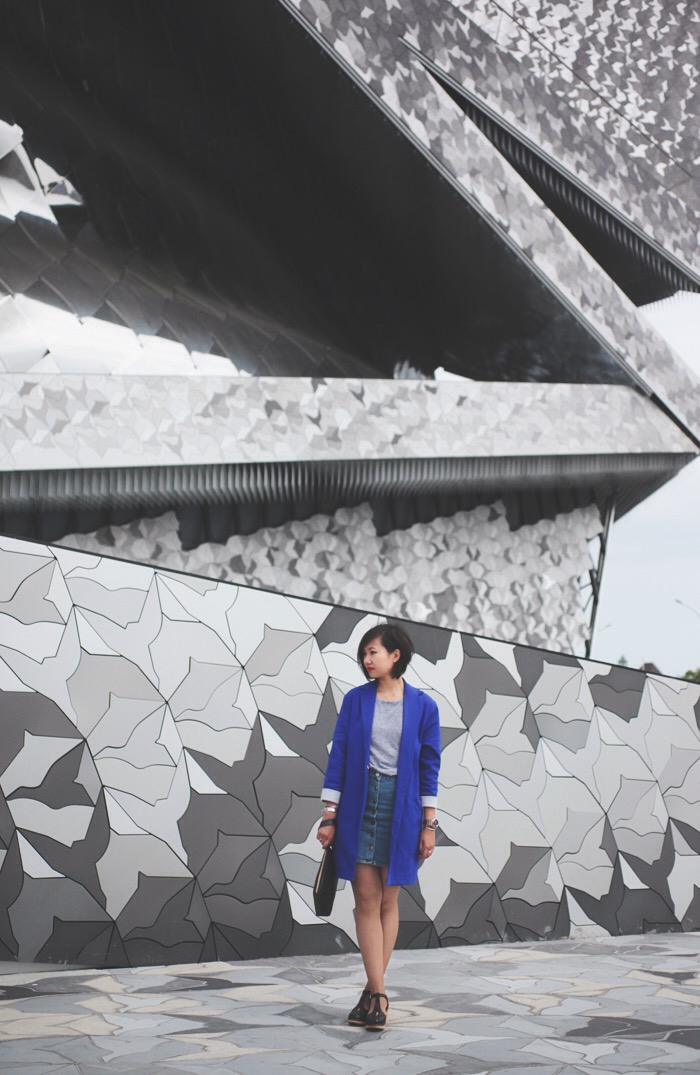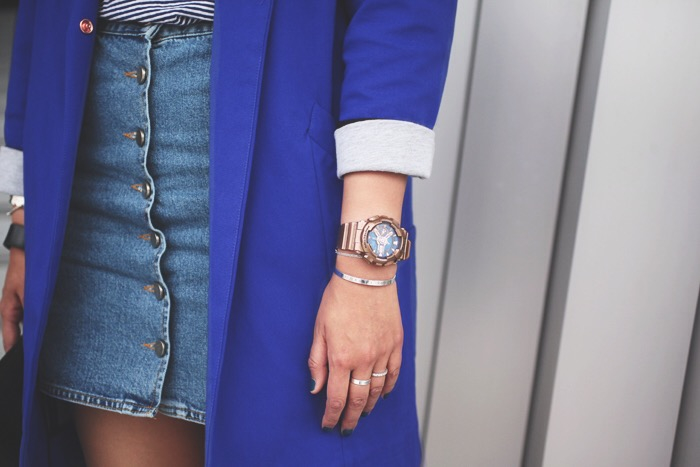 I like that it's geeky touch gives my outfit a 90s streetwear vibe, while still keeping it elegant: it's the ideal compromise! (English translation by Bleu Marine)
(This post was published in collaboration with Casio®)