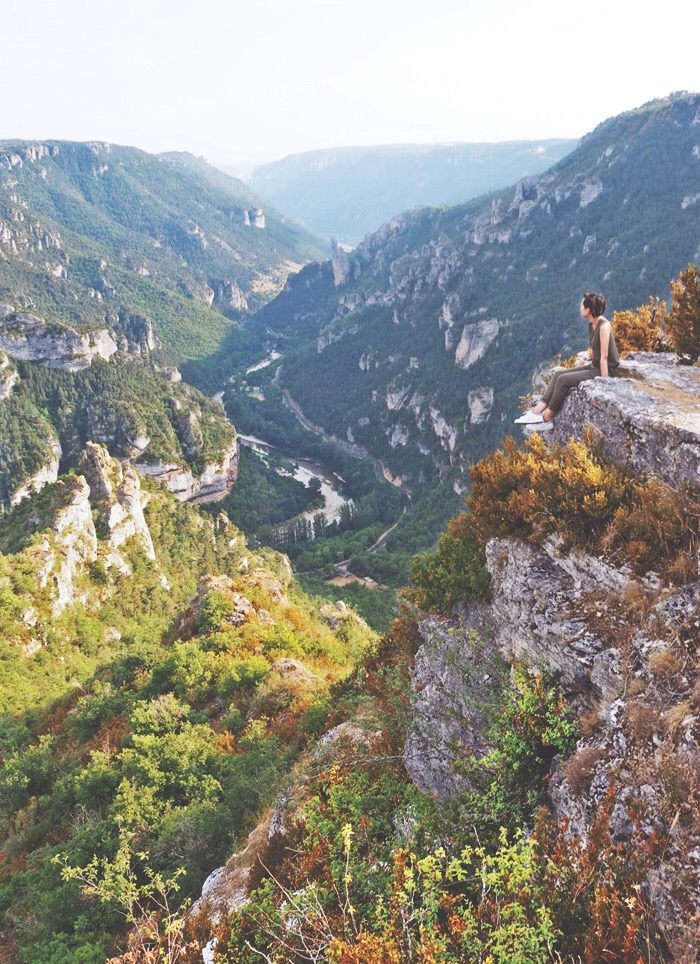 When I showed my entourage these photos, reactions were unanimous: "Are you CRAZY ?!!"… Yes, I have to admit that I didn't play it safe, even during this short pose session overlooking The Gorges Du Tarn, but I really wanted to immortalize this beautiful landscape, in a… breathtakingly high way.
You must have noticed on Instagram that a week ago, I escaped to the Lozere and Aveyron departments for our annual family weekend.
Last year was mostly about farm, tractor, "Farmer Wants a Life" near Annecy. This time, we opted for a similar ambiance but wilder.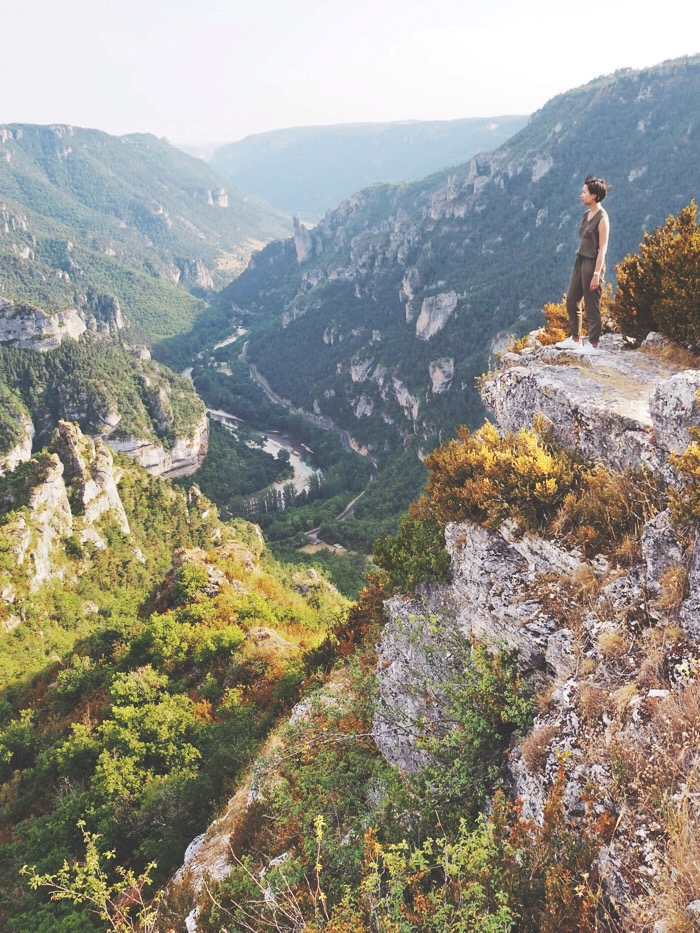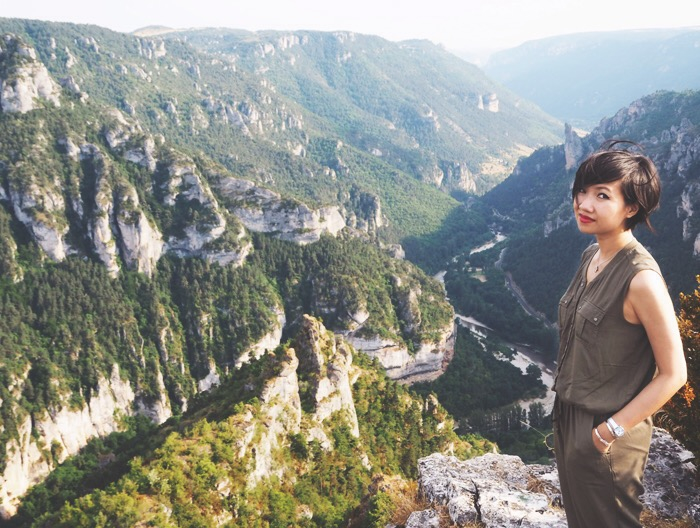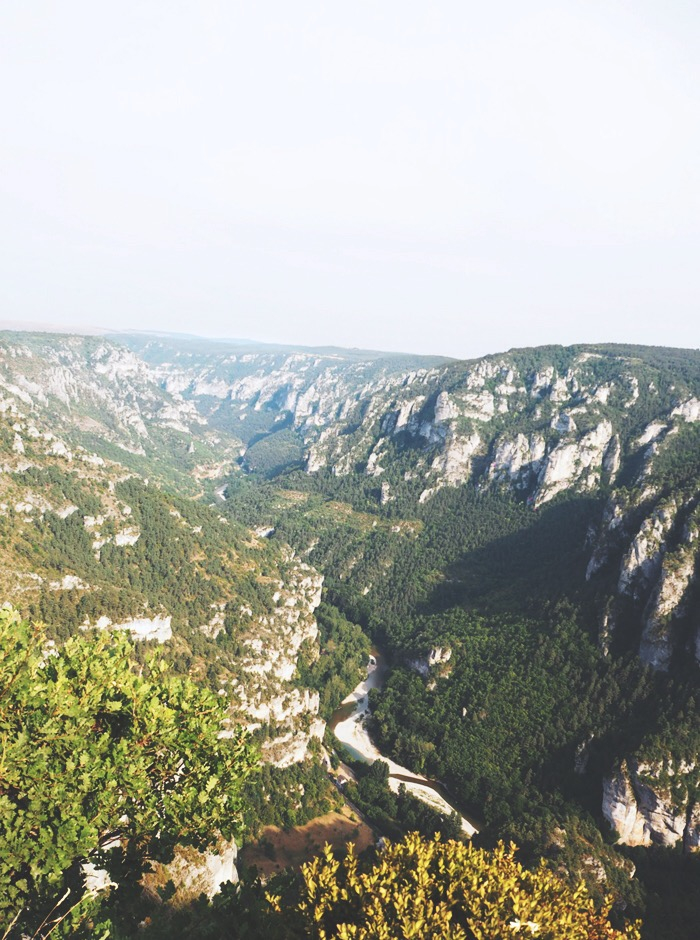 Regarding my look, to bravely parade at a 2855ft of altitude, I had bet on the khaki jumpsuit (which is a real pleasure to wear) and my so-loved Stan Smith.
While waiting to see more pictures (less frightening, don't worry), I let you admire the beauty of this "Point Sublime" (= sublime place) that wears its name pretty well.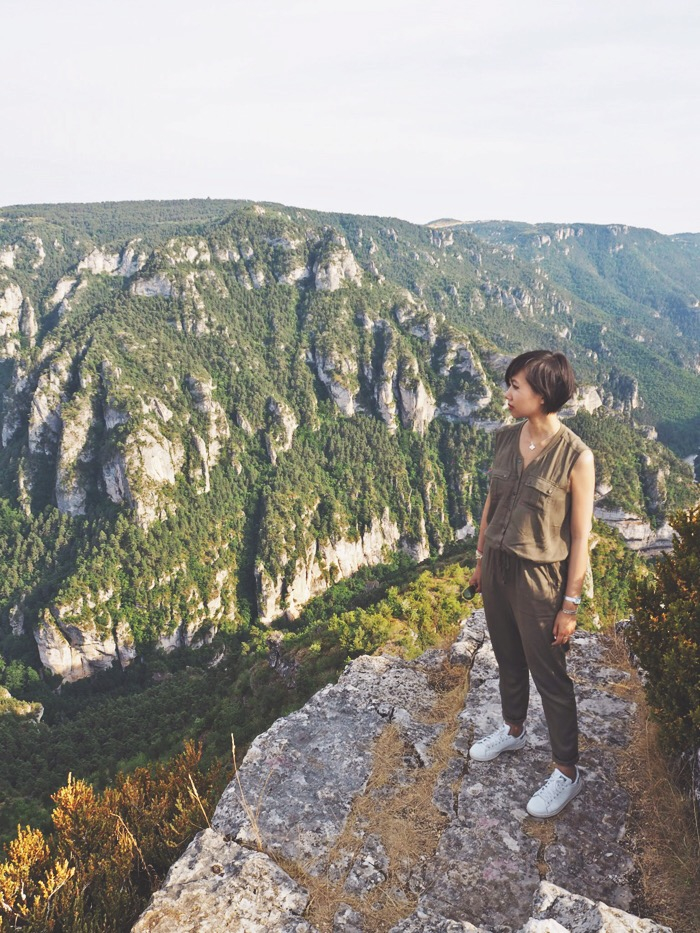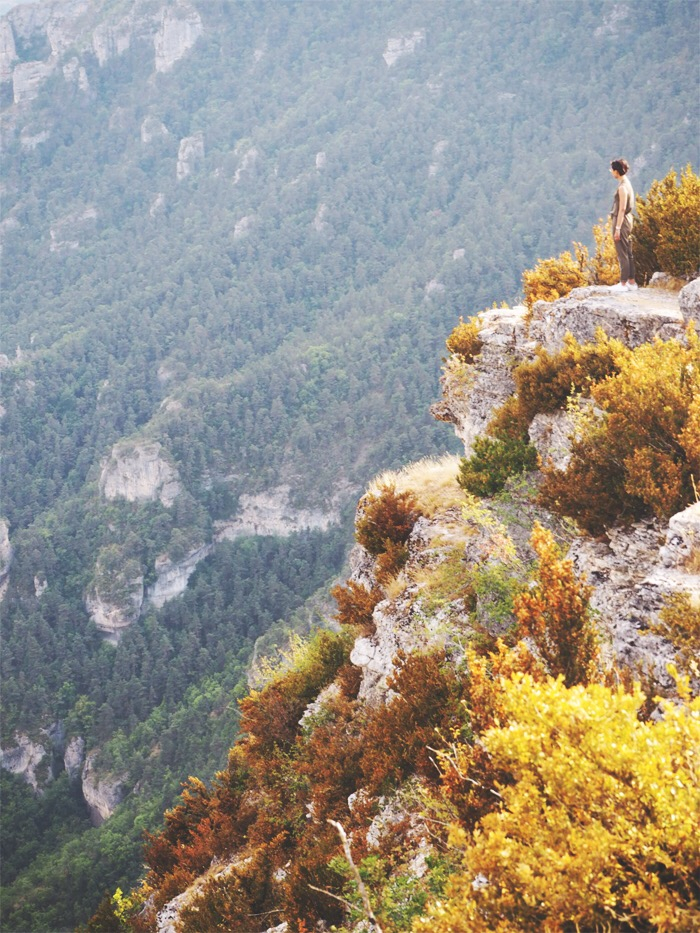 (Pictures taken with OLYMPUS Pen E-PL7  camera &
M.ZUIKO DIGITAL ED 14-42mm 1:3.5-5.6 EZ lens)
---
My Outfit
Jumpsuit Vila (50% off)
Sneakers Stan Smith Adidas
Watch ASOS (déjà vue ici)
Bracelets Dinh Van, Mya Bay
Lipstick « 16 Place Vendôme 364 » Color Riche L'Oréal
Eyeliner Super Liner Black Lacquer L'Oréal